Is your garden exploding with Zucchini this year? Check out this list of 75+ Zucchini recipes to inspire you in the kitchen. Sweet and savory, you're sure to find something to love!
We've included everyone's favorite zucchini bread, but also some savory zucchini meatballs!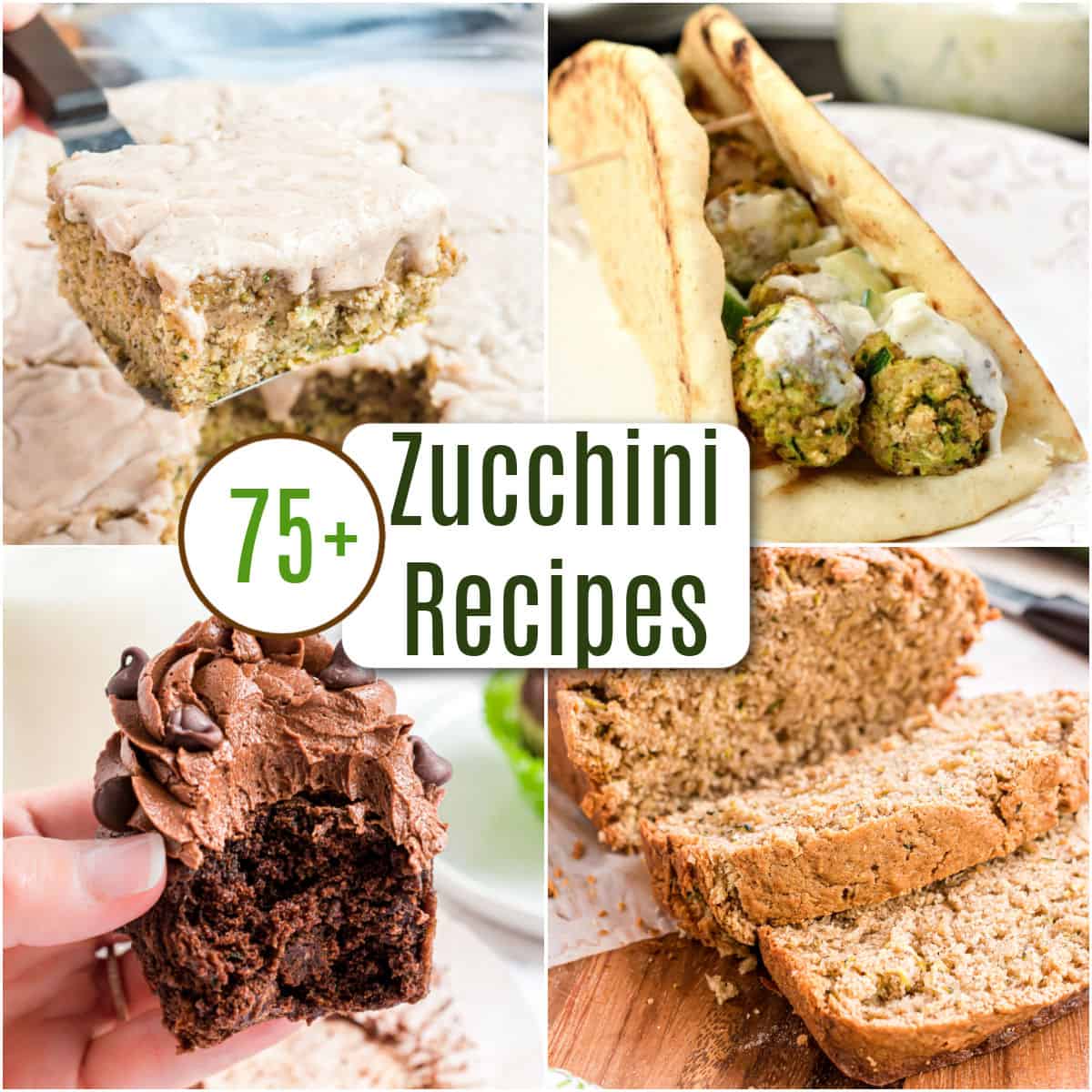 Why Use Zucchini in Recipes
Once you've made a batch of zucchini brownies, or added zucchini to homemade chili, you'll realize the perfection of this magical vegetable.
It adds moisture to baked goods, and texture to savory dishes.
We've even written up a guide on how to shred zucchini, with all our best tips and tricks!
Easy Zucchini Bread Recipes
Delicious and easy zucchini bread recipes that will impress your friends and family!
Zucchini Cake & Cupcake Recipes
Yummy cakes and cupcakes made with zucchini! Your kids will never know!
Easy Zucchini Muffin & Brownie Recipes
More delicious treats that have zucchini in them! Guilt-free desserts!
Easy Zucchini Pasta & Salad Recipes
Quick and easy pastas and salads made with zucchini!
Savory Zucchini Recipes
Having trouble incorporating zucchini into some dishes? Try these easy zucchini main and side dishes!