These muffins are packed with flavor (and zucchini, shhhh!!). You're going to love these Cranberry Orange Zucchini Muffins for breakfast!!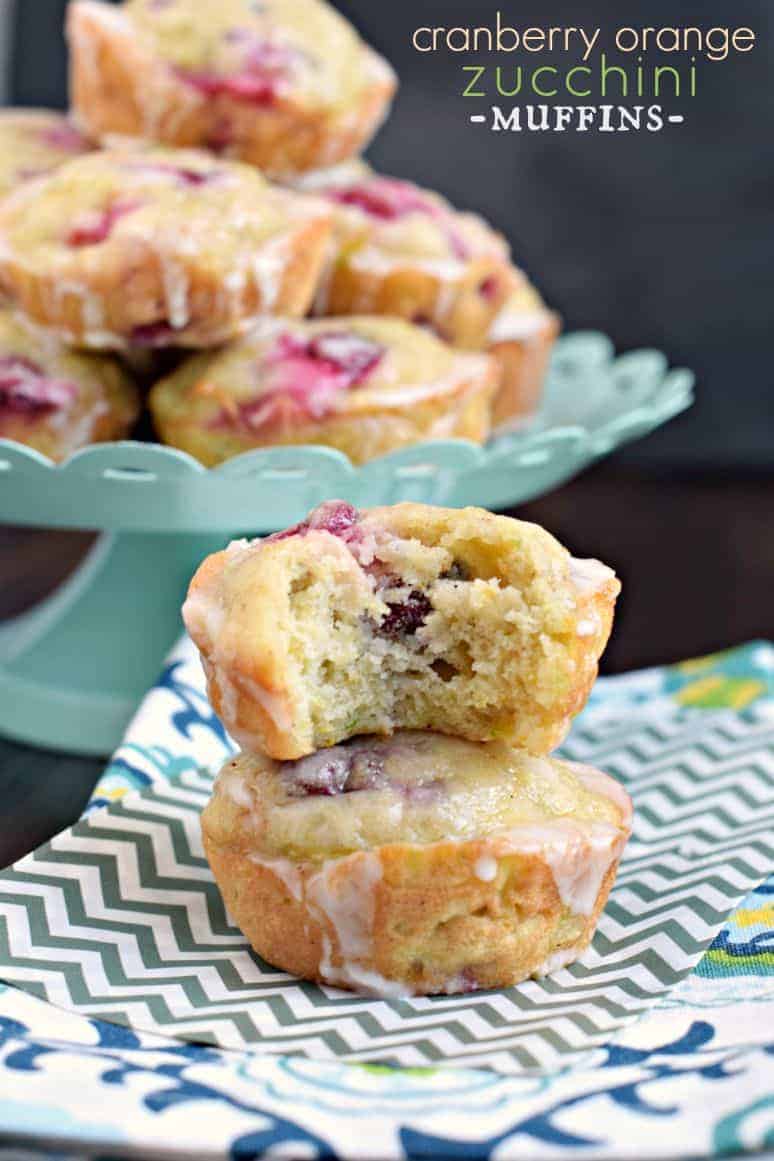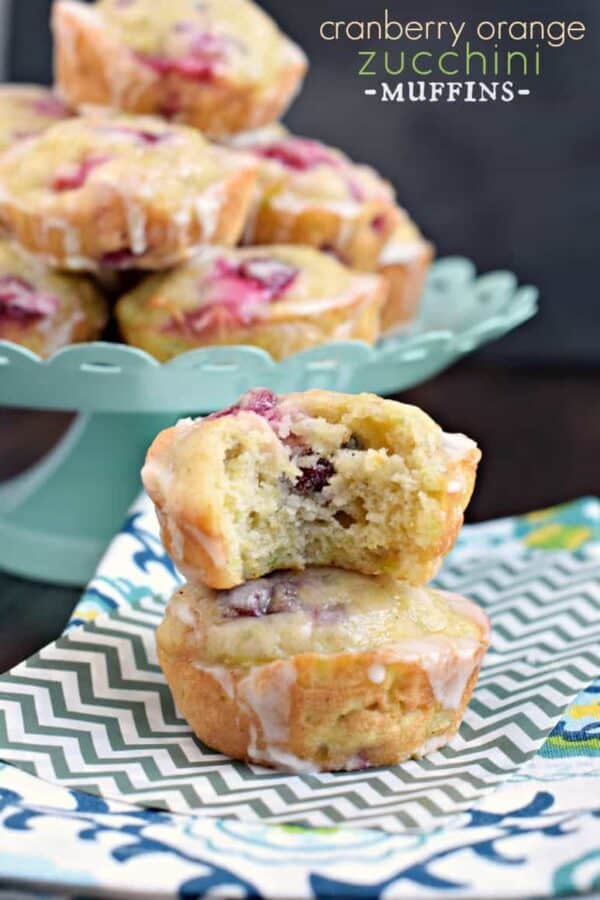 I think zucchini needs to be a fruit. I've realized this summer that I have totally enjoyed adding zucchini to all my baked goods, and I've been less enthusiastic about eating it as it is…a vegetable.
So, in an effort to support my "zucchini is a fruit" campaign, I've added it to these delicious, moist Cranberry Orange Muffins.
A few days ago on facebook I had someone comment and say they never would have thought to put zucchini in a baked good. I couldn't even think of a response. Haven't zucchini bread recipes been around for ages? I know I've been eating it my whole life!! I just assumed like carrot cake…everyone has had zucchini bread.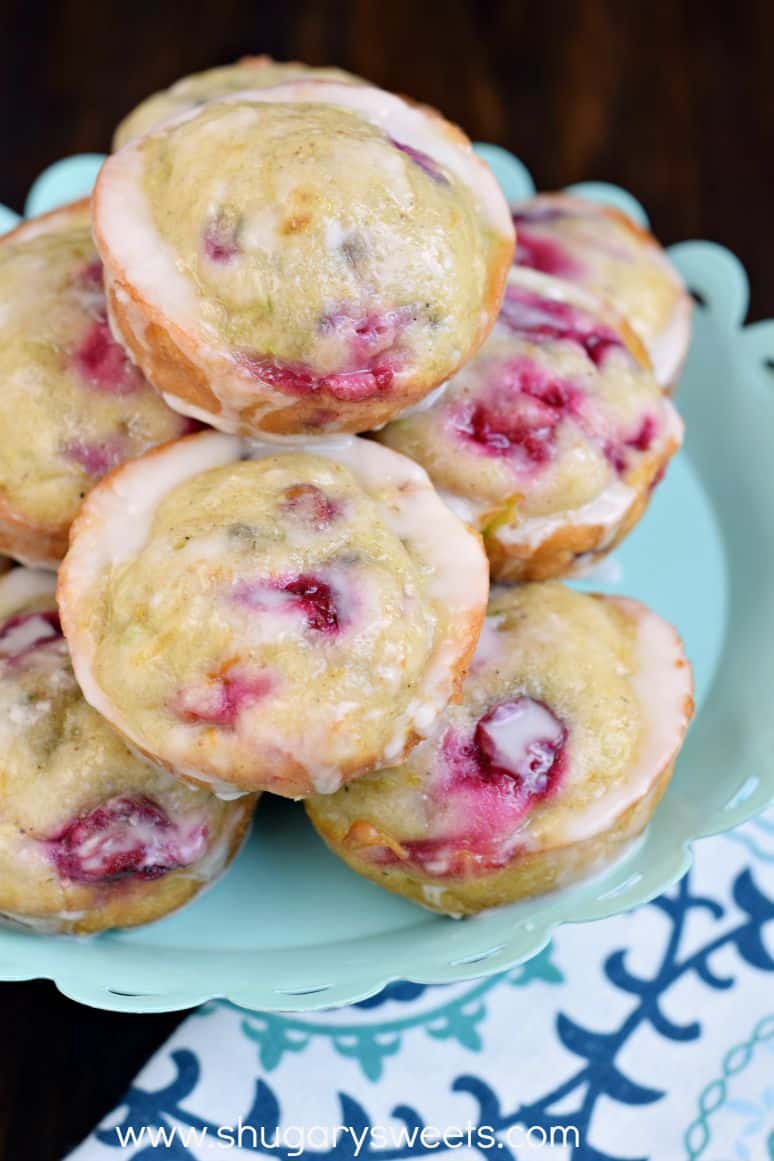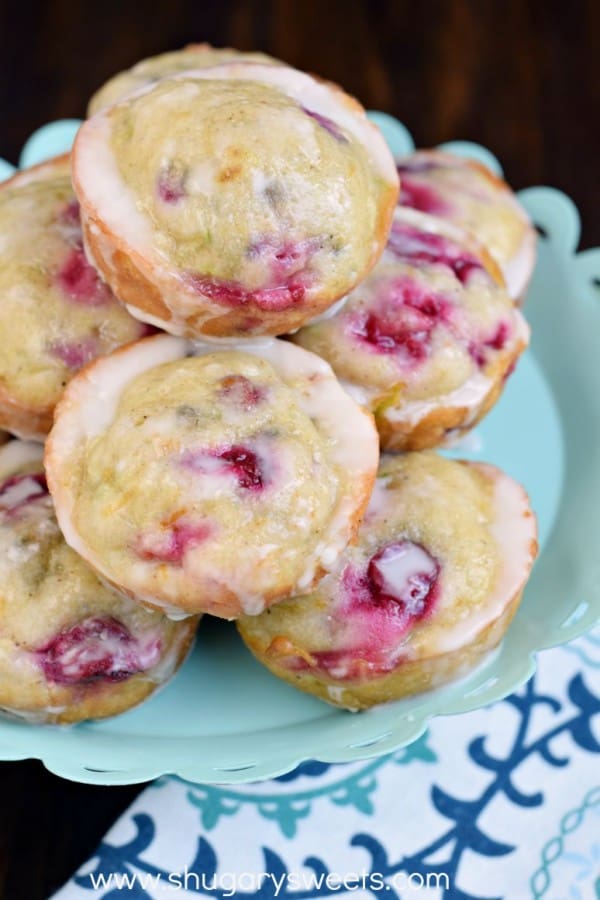 And it's only natural to make muffins. And cake. And chocolate cake (and I've got brownies coming to the blog soon too).
Oh, and please, make the glaze. These muffins are fantastic without it…but I think it goes without saying that glaze makes everything better. This one is made with orange juice, so it really brings out the orange flavor of the muffins!
And, if your zucchini is growing like weeds this year in your garden, like mine is, you can bake these muffins and freeze them for another time. I would hold off on adding the glaze if you freeze them though. Once thawed, you can totally make the glaze and eat as written, haha!
Now, my command to all of you: go ask everyone you know if they've had zucchini bread, or at least some sort of baked good with zucchini. Then report back to me. And make them some bread, so they are no longer deprived!!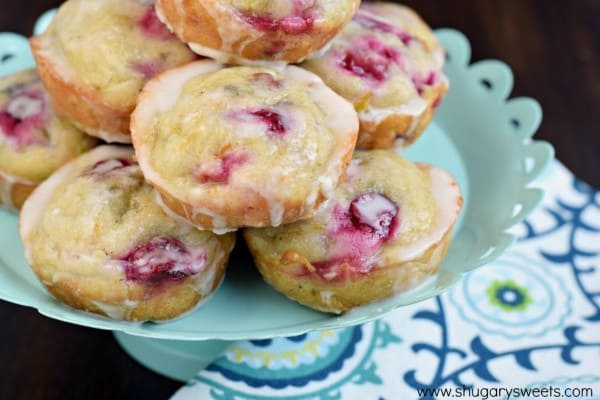 Connect with Shugary Sweets!
Facebook | Twitter | Pinterest | instagram
Yield: 18 muffins
Cranberry Orange Zucchini Muffins
Ingredients
For the Muffins:
2 cup all-purpose flour
3/4 cup granulated sugar
2 tsp baking powder
1/2 tsp baking soda
1/2 tsp nutmeg
1/2 tsp kosher salt
1 cup shredded zucchini
2/3 cup milk
1/3 cup unsalted butter, melted
1 large egg
1 orange, zested
1 cup frozen cranberries
For the Glaze:
1 1/2 cup powdered sugar
1 orange, juiced (about 2-3Tbsp)
Instructions
Preheat oven to 350 degrees F. Spray muffin cup pan with baking spray. Set aside.
In a large bowl, mix flour, sugar, baking powder, baking soda, nutmeg and salt together. Add zucchini, milk, melted butter, orange zest and egg. Fold in cranberries.
Fill muffin cups 2/3 full. Bake for 17-19 minutes until toothpick comes out clean.
Cool on wire rack 5 minutes, then remove from pan and cool completely.
For the glaze, whisk together the powdered sugar and orange juice until smooth. Dip tops of cooled muffins in glaze, and allow to set. ENJOY.
Love muffins? Here are some of my favorites: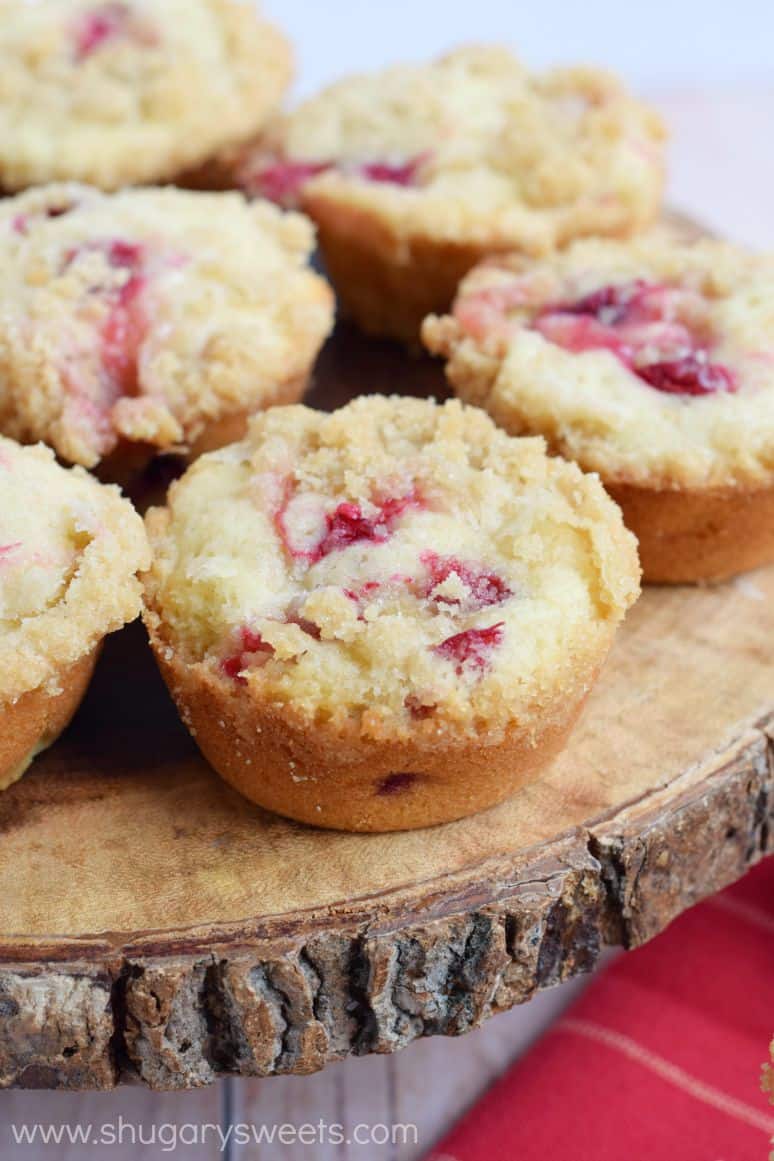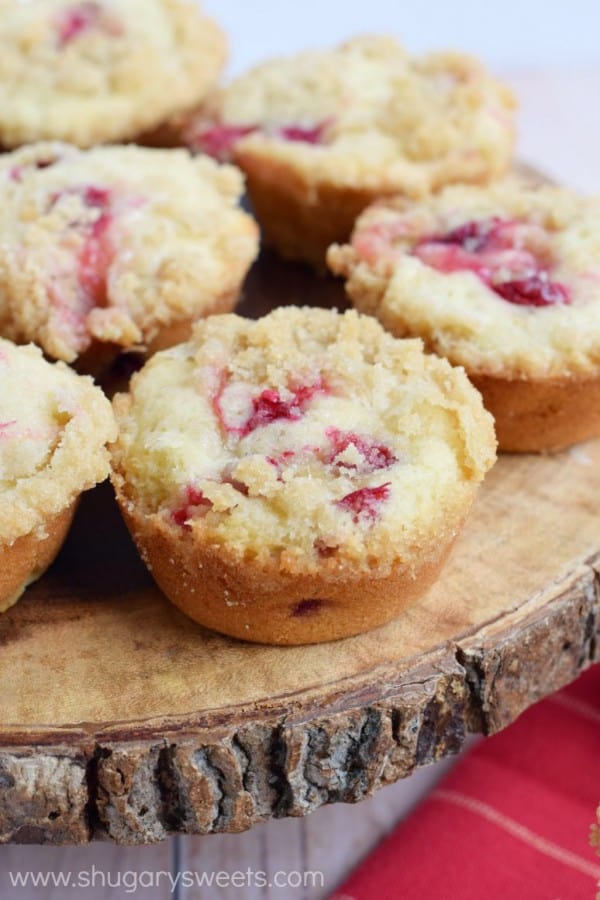 Cranberry Apple Muffins: these scrumptious muffins are topped with a delicious, buttery streusel!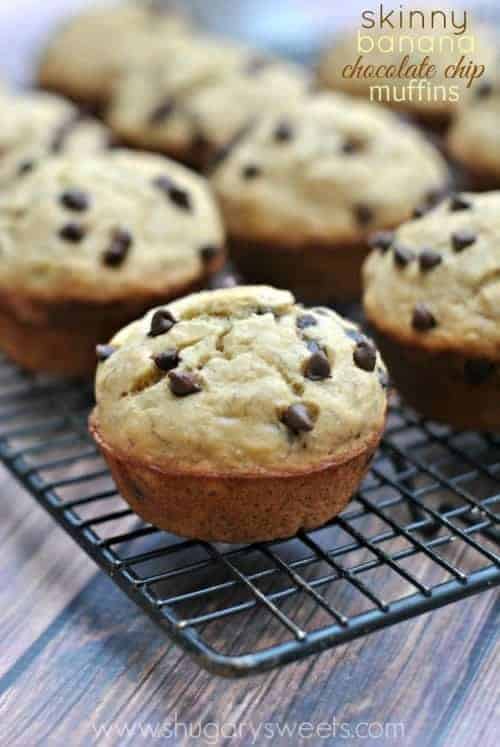 Even on diet you can enjoy these Skinny Banana Chocolate Chip Muffins!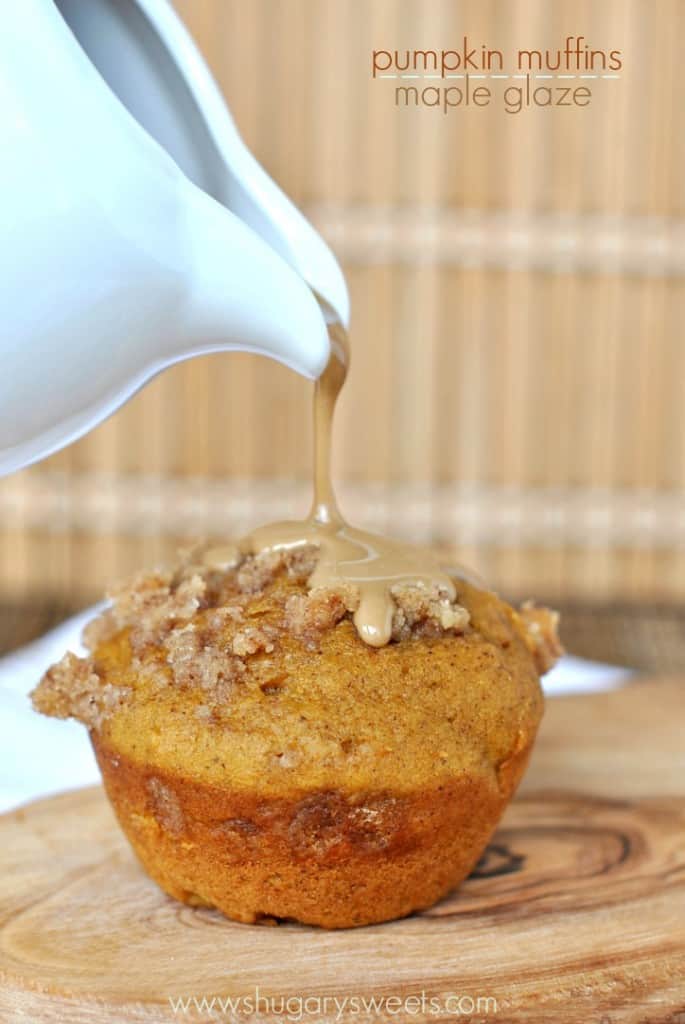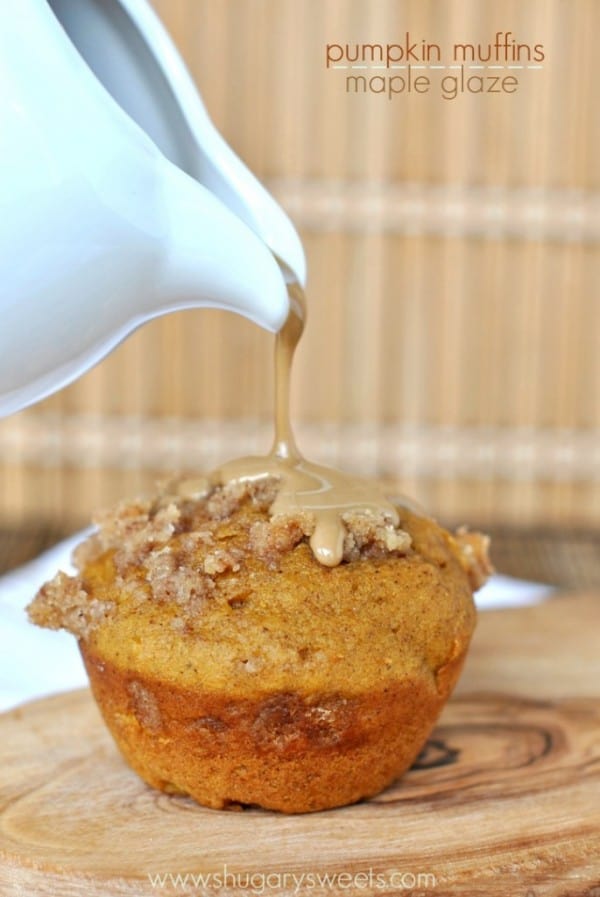 Pumpkin Muffins with Maple Glaze. It's almost fall, time to enjoy one of these tasty muffins!
Here are some awesome muffin recipes from my friends: