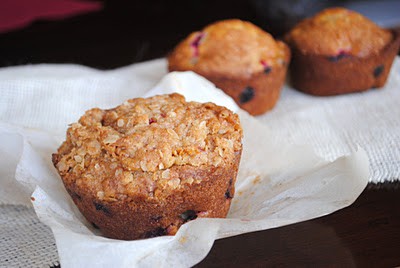 Do you love my new blog design? yeah, me too! Thanks to Ashton over at Something Swanky! You can visit her etsy shop and get your own very reasonably priced custom blog! She is awesome. Just sayin.
Now, to the muffins. (look at the beautiful color inside, yummm).
January and February are very busy months for us, especially in terms of kids sports. My two youngest daughters do basketball and cheerleading, and my oldest daughter's swim team is heading towards regionals. Which means, we need some on the go breakfast food.
Enter these delicious muffins. I make half the batch with the crunchy topping, and the other half without. Of course with my sweet tooth I love the extra crumbly sugar on top. However, I realize it's January and we all need to cut out some sugar somewhere, haha!!
My grandma sent me a pretty plant today as a thank you for hosting Christmas…
Speaking of plants, my inspiration for these muffins came from my yearly vase of holiday flowers. Just using an empty carafe, I fill it with 12oz fresh cranberries and a sliced up orange. Add flowers, water and you have a beautiful centerpiece.