Bite sized Pumpkin Donut Muffins! Roll in butter and cinnamon/sugar! These donut muffins freeze really well too!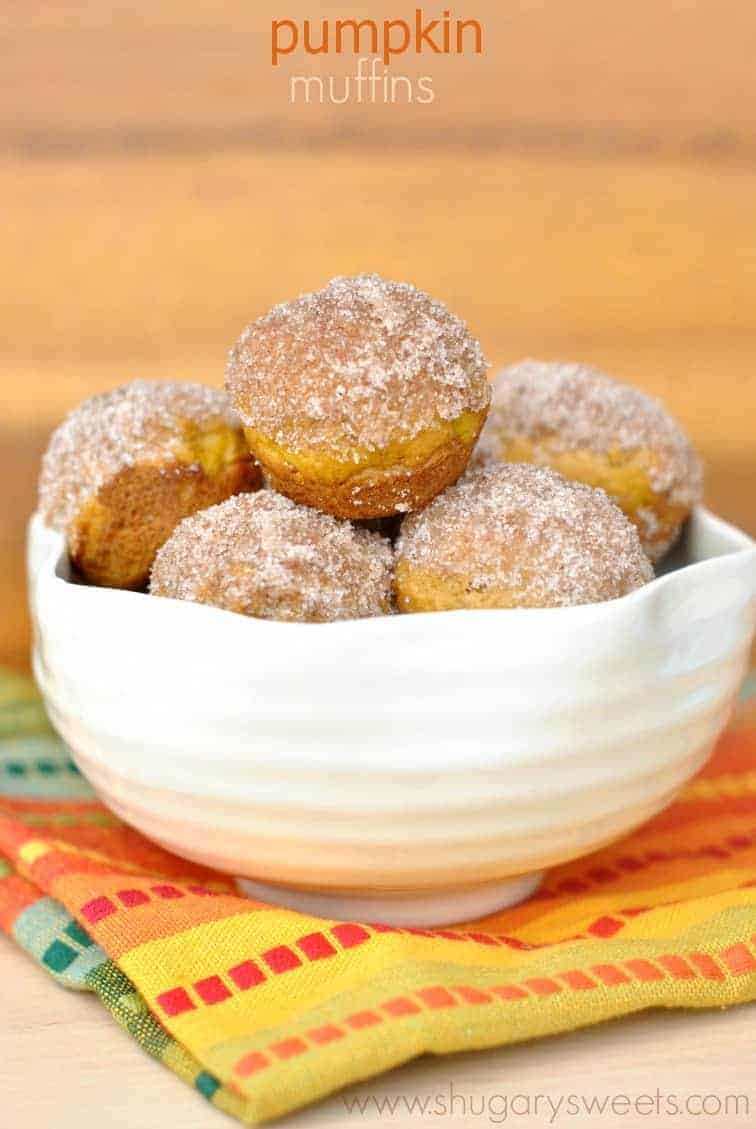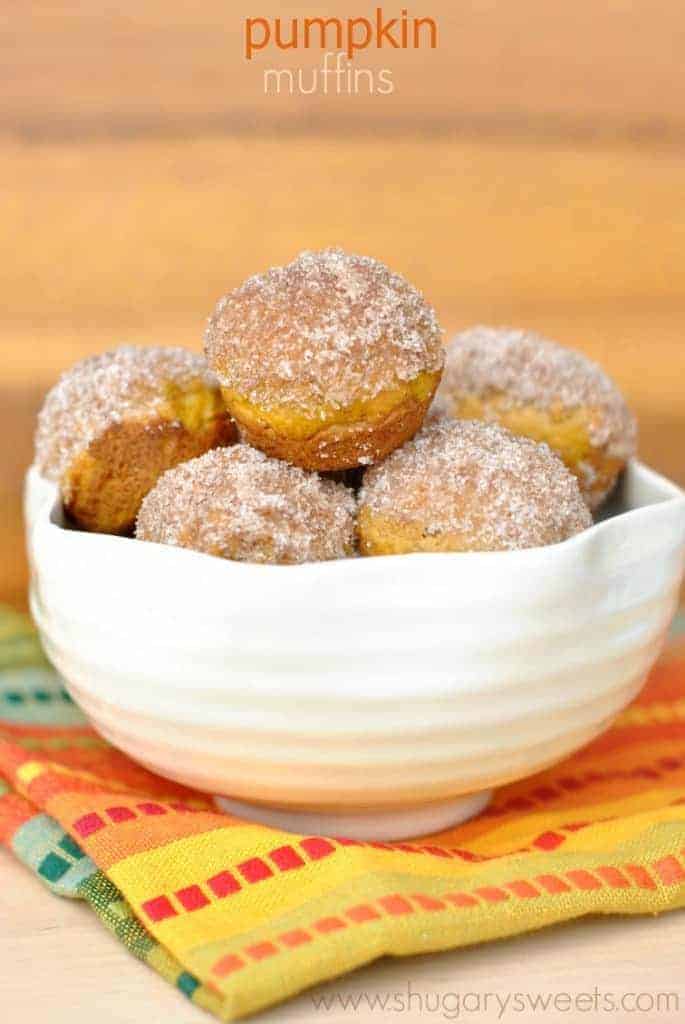 I wasn't sure if these qualify as donuts or muffins. So let's call them both. They remind me of my favorite cinnamon sugar muffins. Only, with a pumpkin twist!
Life has been pretty crazy around here. It seems like homework in our house has multiplied by 100. And of course, you may remember me saying this before, I'm not capable to help.
I think of myself as a fairly educated person, I have a college degree as a registered nurse. I learned all the math and sciences necessary. But for the life of me I can't seem to remember how to best help with 4th grade math. Or 6th grade government. Or freshman language arts (they read books I never had to read!) or 11th grade algrebra.
Now, spelling I can do. But did you know that our school doesn't have spelling tests like when I was a kid? They get words to study and learn, but they have to learn the meaning of them! And use them in sentences! Haha, poor kids. I only had to memorize how to spell them. It's no wonder I'm of no use to my children.
So instead, I provide the nutrition they need. (see the irony here? I'm a dessert blogger….)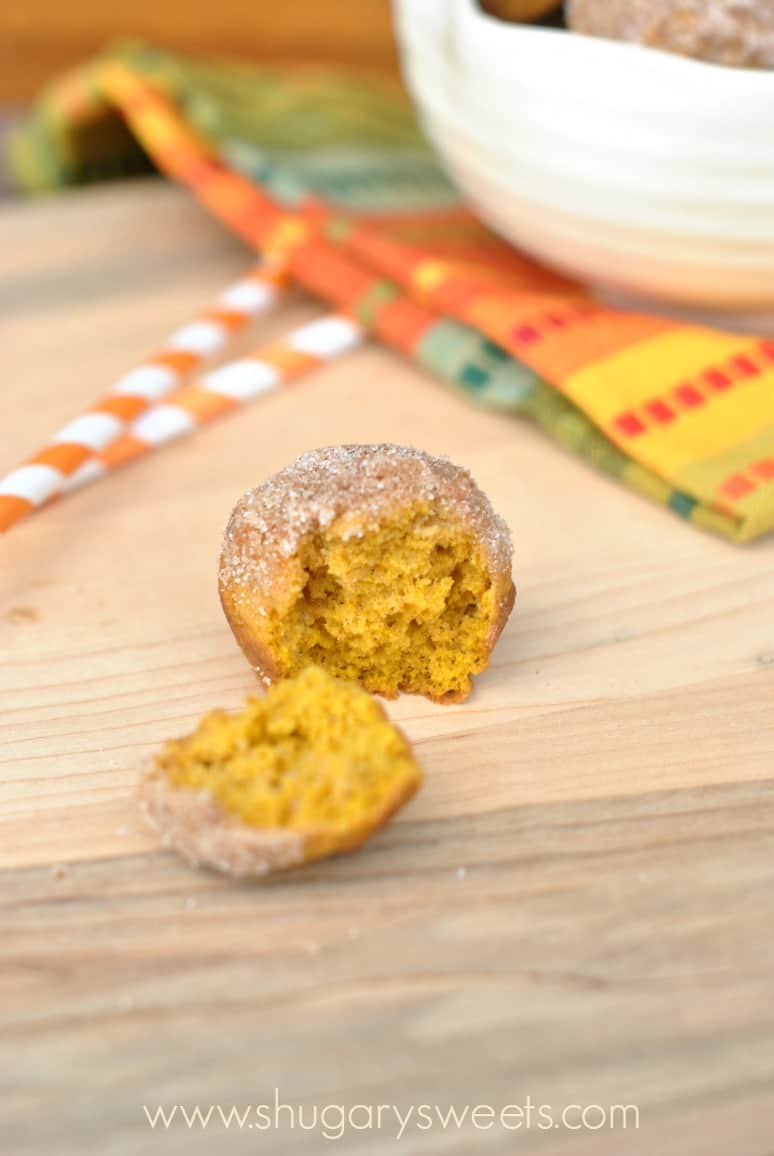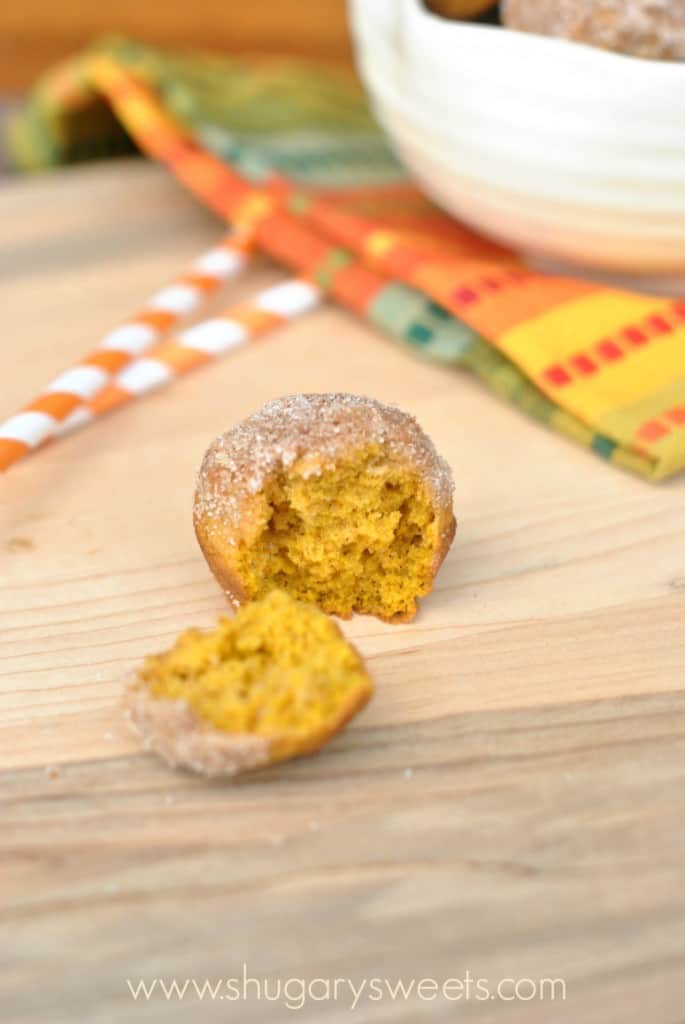 No really. These pumpkin donuts are packed with the healthy orange stuff. Yes, they are rolled in butter. Yes, I then rolled them in cinnamon and sugar. But c'mon, they taste amazing!!
These pumpkin donut muffins freeze really well too! I like to bake them, roll them and stick them in a ziploc bag. Label, freeze and save for another day! ENJOY.
Connect with Shugary Sweets!
Facebook | Twitter | Google+ | Pinterest | instagram | Bloglovin'
Yield: 24-30 mini muffins
Pumpkin Donut Muffins
Bite sized Pumpkin Donut Muffins! Roll in butter and cinnamon/sugar! These donut muffins freeze really well too!
Ingredients
For the muffins:
1/4 cup unsalted butter, softened
1/2 cup granulated sugar
1 large egg
1/2 tsp vanilla extract
1/2 cup pure pumpkin puree (not pumpkin pie filling)
1 cup all-purpose flour
1/2 tsp baking powder
1/2 tsp baking soda
1/4 tsp kosher salt
1/2 tsp allspice
1/2 tsp ground cinnamon
For the topping:
1/4 cup unsalted butter, melted
1/2 cup granulated sugar
1 1/2 tsp ground cinnamon
Instructions
In a mixer, blend butter and sugar until creamy. Add in egg and vanilla, beat until combined. Blend in pumpkin puree. Add flour, baking powder, baking soda, salt, allspice and cinnamon.
Fill cavities of a greased mini muffin pan about half full (I use a metal 1Tbsp scoop). Bake in a 375 degree F oven for 10 minutes. Remove and cool on wire rack.
Meanwhile, mix cinnamon and sugar and a small bowl. In a separate bowl, melt butter.
Dip each muffin top into the melted butter then into the cinnamon sugar mix. Repeat until all muffins are dipped. Store in an airtight container for up to one week. Or freeze for up to one month.
Notes
I use baking spray, such as Pam for Baking, to lightly coat my mini muffin pans.
 Here are some of my other FAVORITE kid friendly treats: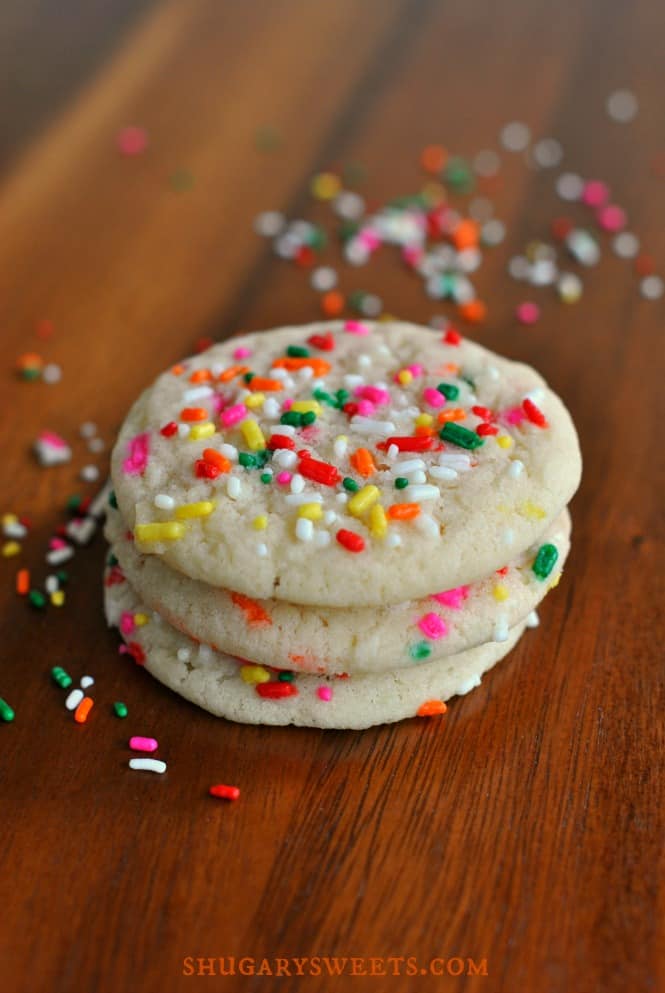 Funfetti Cookies: when math is hard, sprinkles make it a little better!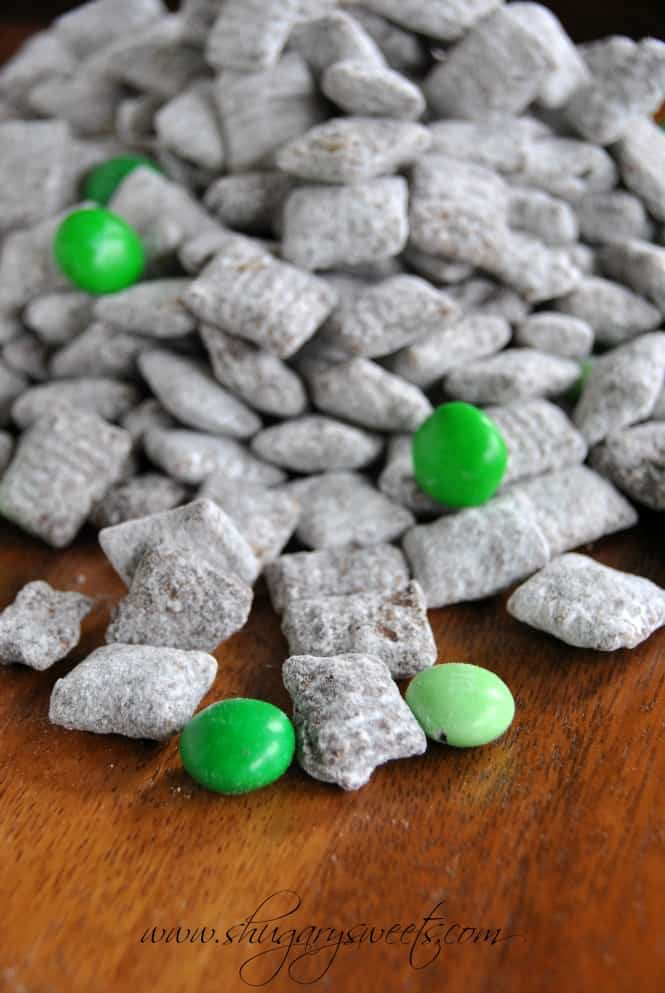 Thin Mint puppy chow: tastes like the popular girl scout cookies; great for lunches too!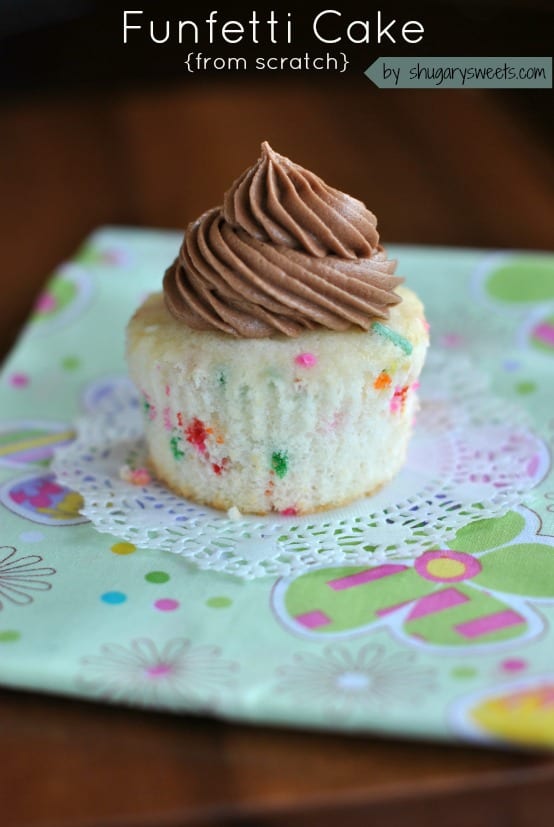 Funfetti Cupcakes with Chocolate Cream Cheese Frosting: from scratch. Seriously worth the extra 15 minutes!
Other great kid snacks from around the web:
Caramel Pumpkin Spice Popcorn from Inside BruCrew Life
S'mores Donuts from Buns in my Oven
Mini Milky Way Monkey Bread Muffins from Lemons for Lulu