Soft, moist Pumpkin Muffins topped with a Cinnamon Toffee Streusel and Maple Glaze. Fall has arrived!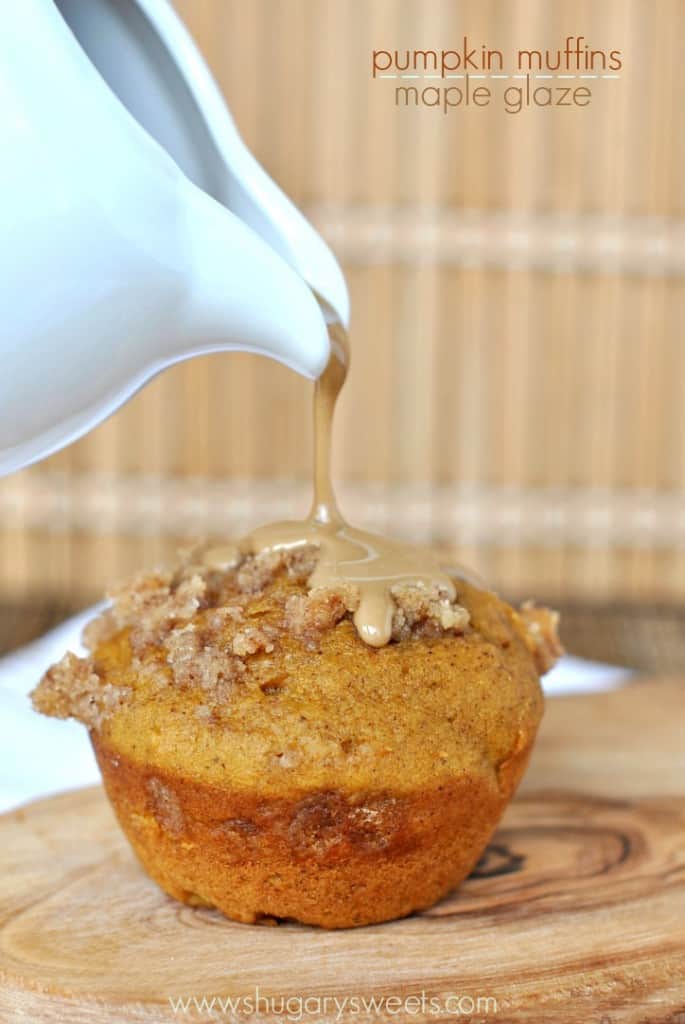 I'm slightly excited to be sharing pumpkin recipes again on the blog. I apologize if you are like my husband and don't care for pumpkin. In that case, go check out some Oreos, peanut butter, and cheese.
If you're here and as excited about pumpkin as I am, then let's talk muffins.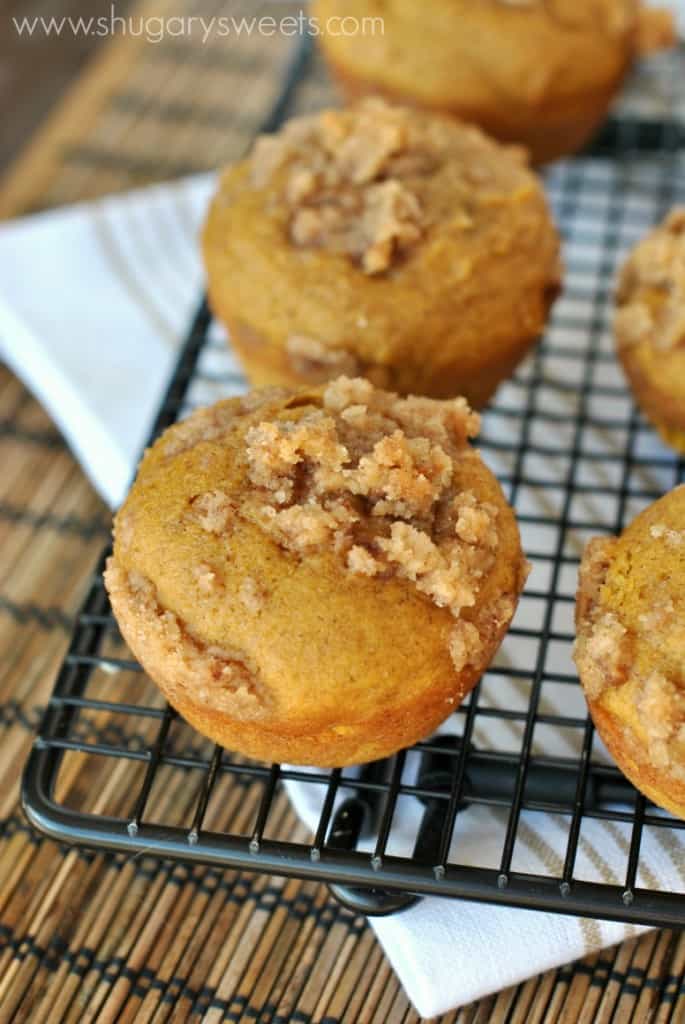 These are big, beautiful, easy to make PUMPKIN muffins. They are so moist you hardly even need the streusel or glaze! I actually kept the glaze in a separate pitcher to be added on an as-needed basis. A couple of my kids aren't big frosting fans. Which is usually fine with me, because I get to eat the big piles of frosting left on their plates! But with these muffins, it's just as easy to keep the glaze off and add when desired.
And the toffee bits, you'll be amazed how delicious the pairing of pumpkin, toffee and maple tastes! Trust me!
These muffins are also great to keep in the freezer. I freeze them after cooling completely. After thawing the muffins, I make the fresh glaze and drizzle it on! YUM. You can also warm up the muffins too, which is wonderful!
Don't worry, once pumpkin season is over you will be bombarded with peppermint and eggnog! Are you ready for this???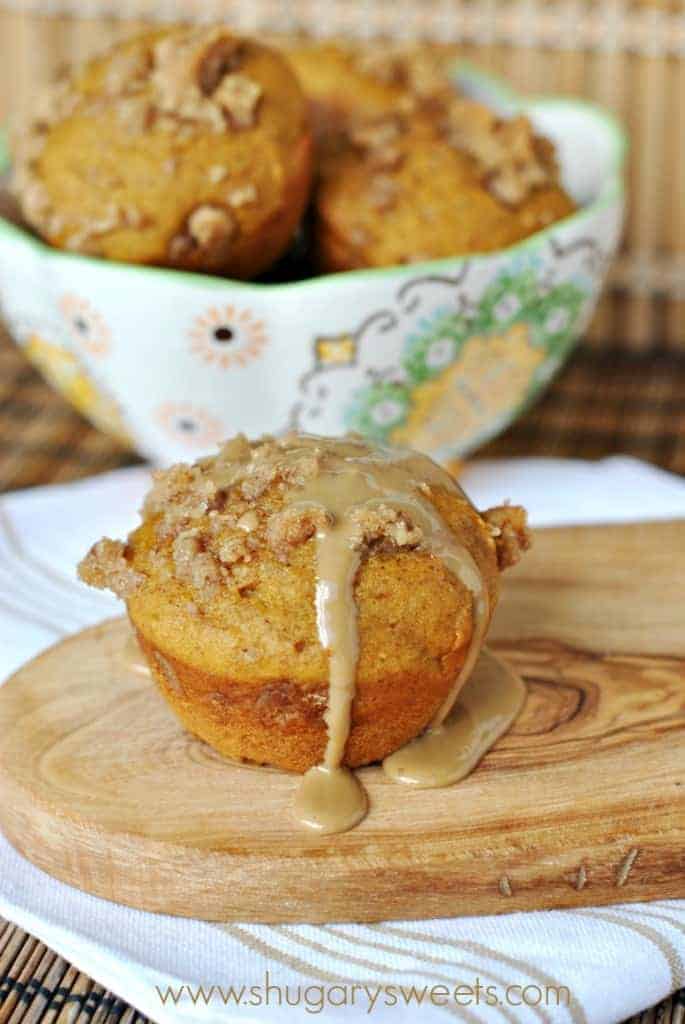 Connect with Shugary Sweets!
Facebook | Twitter | Google+ | Pinterest | instagram | Bloglovin'
Yield: 24 muffins
Pumpkin Muffins with Maple Glaze
Soft, moist Pumpkin Muffins topped with a Cinnamon Toffee Streusel and Maple Glaze. Fall has arrived!
Ingredients
For the Muffins:
1/2 cup unsalted butter, softened
1 1/2 cup granulated sugar
1 can (15oz) pure pumpkin puree
3 large eggs
2 1/2 cup all-purpose flour
1/2 tsp baking soda
2 tsp baking powder
1 Tbsp ground cinnamon
1/2 tsp ground ginger
1/2 tsp ground nutmeg
1/2 tsp ground cloves
1/2 tsp kosher salt
For the Streusel:
1/4 cup all-purpose flour
1/4 cup granulated sugar
1/4 cup light brown sugar, packed
1 tsp ground cinnamon
2 Tbsp unsalted butter, melted
1/4 cup toffee bits
For the Glaze:
1 cup powdered sugar
1 tsp maple flavoring
1-2Tbsp milk
Instructions
Preheat oven to 350 degrees F. Grease 24 cupcake pans.
In a large mixing bowl, beat the butter and sugar until combined, about two minutes. Add pumpkin and eggs, beating until blended. Add the flour, baking soda, baking powder, cinnamon, ginger, nutmeg, cloves and salt. Spoon batter into cupcake tins, dividing evenly (each about 2/3 full).
In a separate bowl, mix streusel ingredients together with a fork. Sprinkle over muffins evenly.
Bake for 17-19 minutes. Remove and cool 10 minutes in pan. Remove from pan to a wire rack.
For the glaze, whisk the powdered sugar, maple and milk together until desired consistency. ENJOY.
Notes
If freezing, do not add drizzle. Allow muffins to cool and store in an airtight freezer bag. When ready to eat, thaw and make drizzle fresh!
LOVE PUMPKIN??
Pumpkin Pie Dip: easy and delicious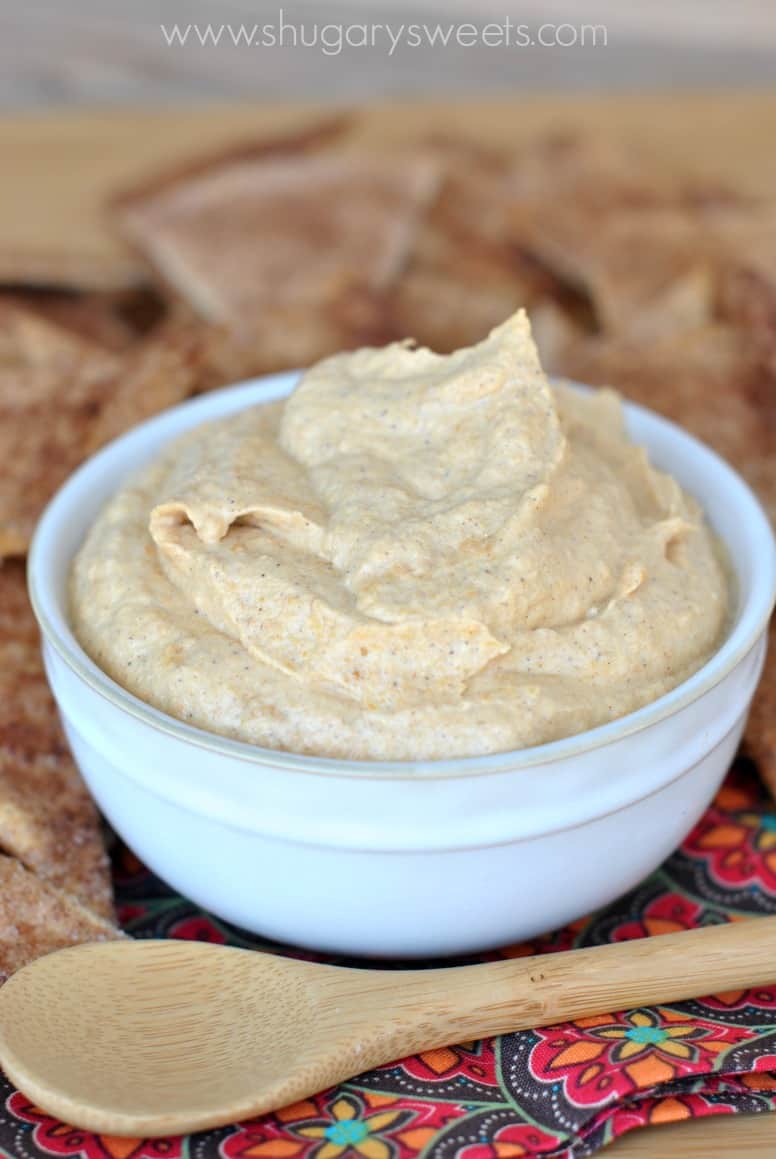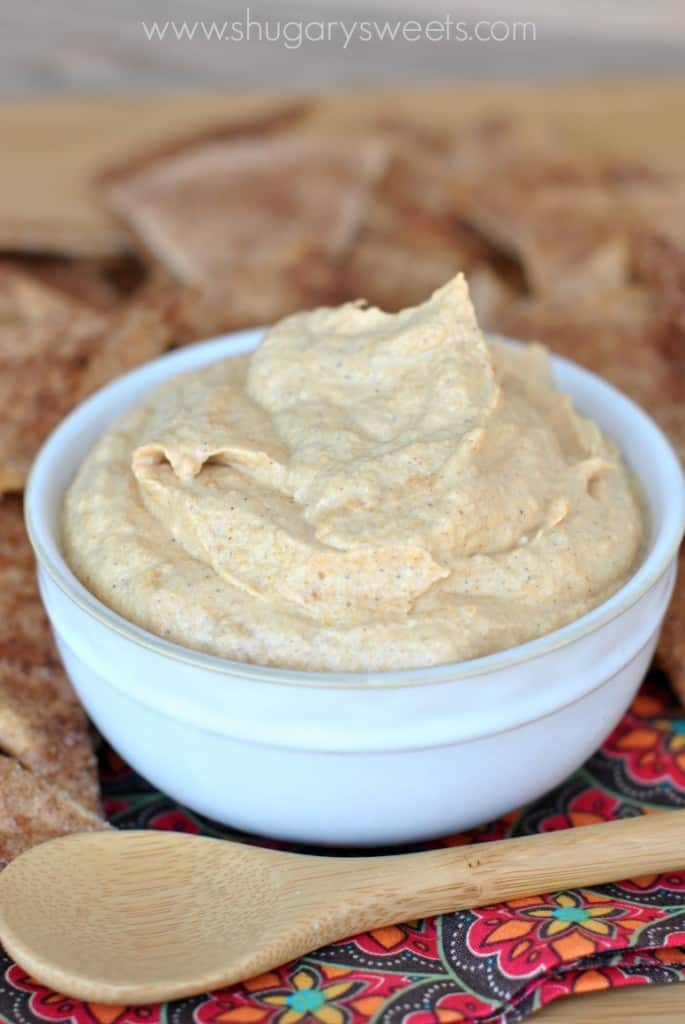 Pumpkin Whoopie Pies with Chocolate Cream Cheese Filling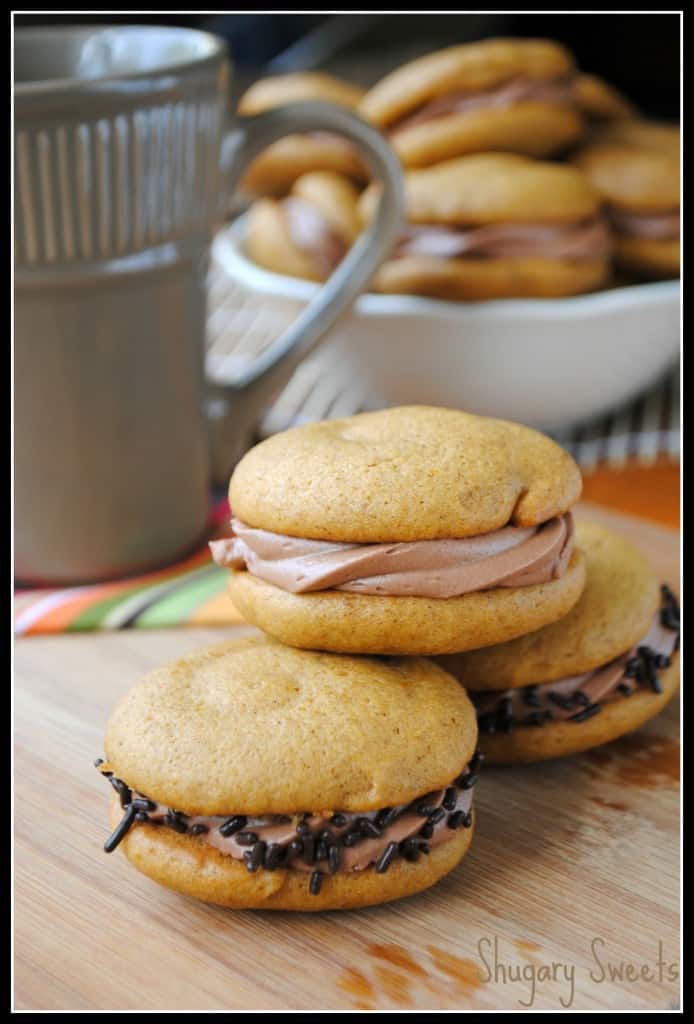 Starbuck's Copycat Pumpkin Scones