Soft, moist Pumpkin Muffins topped with a Cinnamon Toffee Streusel and Maple Glaze. Don't wait for fall to arrive to add pumpkin muffins to your breakfast menu.
Love pumpkin for breakfast? Try our delicious Pumpkin Streusel Donuts that are baked, not fried. Simple and flavorful. Or give our Pumpkin Crumb Cake a try next!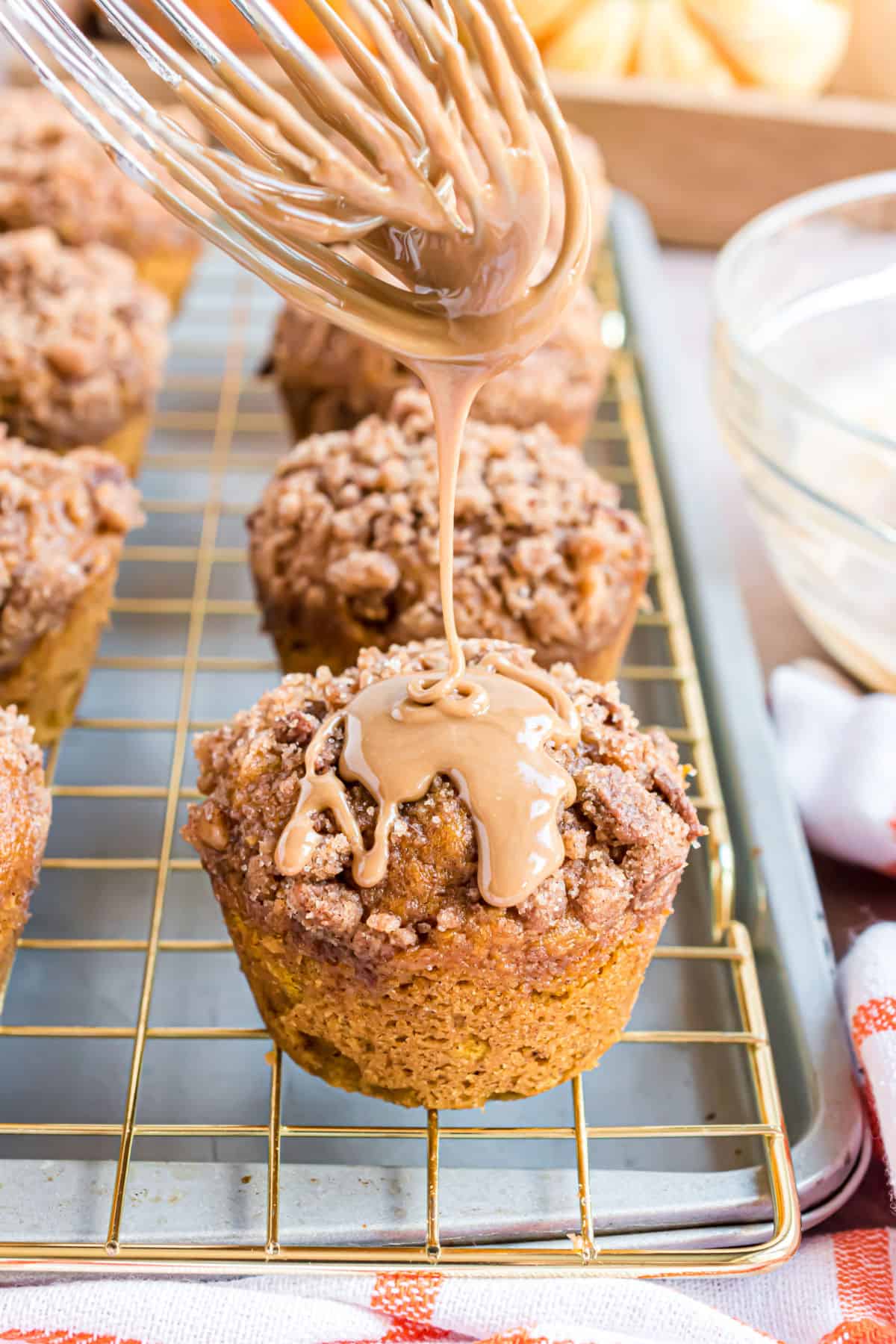 Why this Recipe is Best
This recipe goes out to all of you fall flavor lovers! Not only are these super moist muffins packed with pumpkin flavor, they're also topped with two more of my fall favorites: maple and cinnamon streusel.
The streusel crumb contains delicious toffee bits for maximum flavor!
A thick maple glaze makes these some of the best fall muffins you'll ever taste.
Soft, moist pumpkin muffin.
They're so delicious that you'll want to make them all year long, no matter the season!
While Blueberry Muffins are always a hit, add a batch of these Pumpkin muffins to the table and watch them disappear.
Ingredient Notes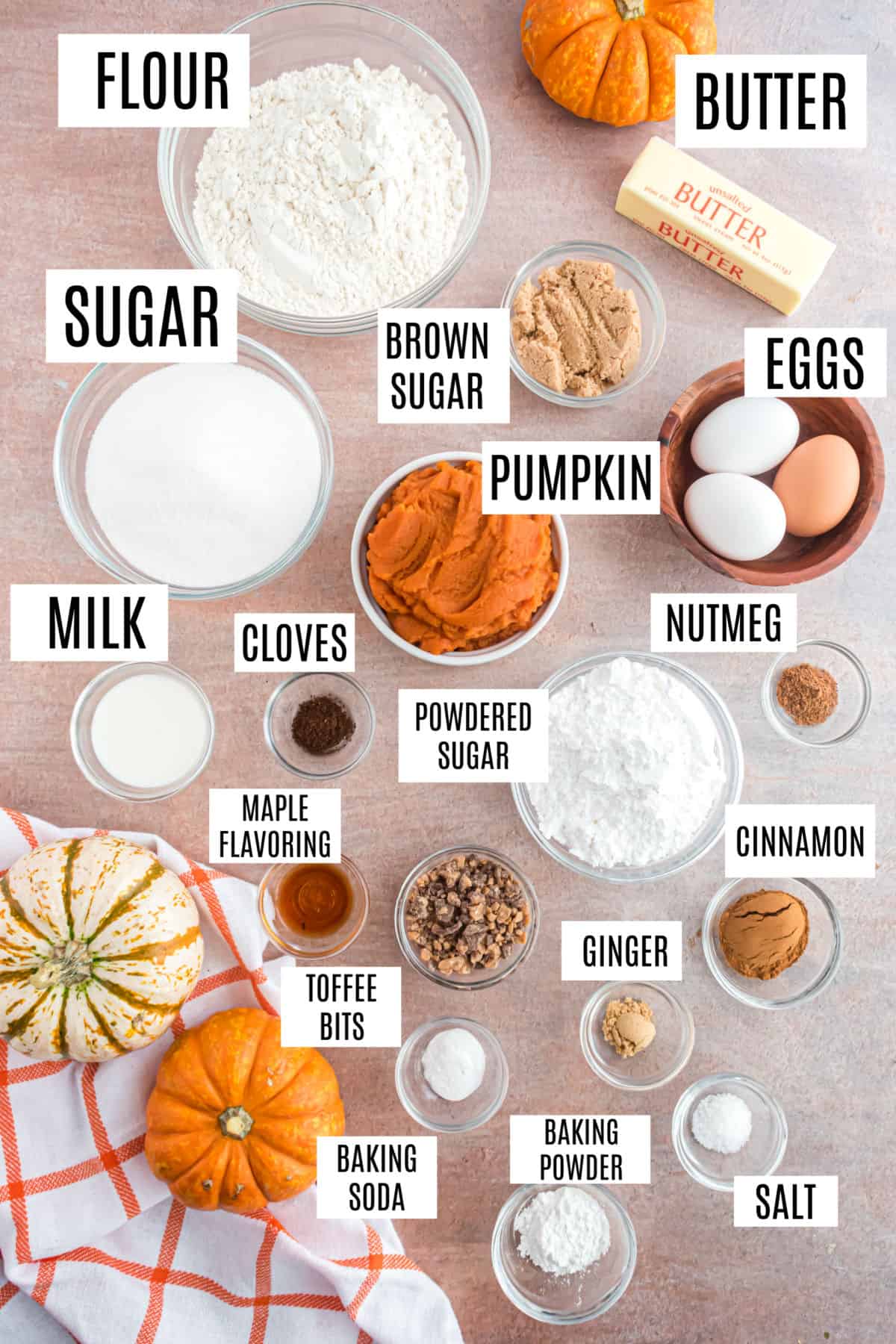 Pumpkin – You need real pumpkin puree from a can, NOT pumpkin pie mix.
Unsalted butter – I always bake with unsalted butter to control the amount of salt in my food. You can use salted butter if needed, just reduce the amount of added kosher salt in the recipe to compensate.
Toffee bits – Find toffee baking bits in the baking aisle near the chocolate chips. (we love the combination of toffee and pumpkin, as you'll see on our Pumpkin Cupcake recipe)!
Maple flavoring- This is much more concentrated than maple syrup and adds the maple flavor to the glaze. Maple extract is similar, however it's less concentrated. Can be used, but it may not give you the caramel coloring in the icing.
Seasonings- swap out the cinnamon, ginger, nutmeg and cloves and use an equal amount of our homemade pumpkin pie spice mix.
Tips and Tricks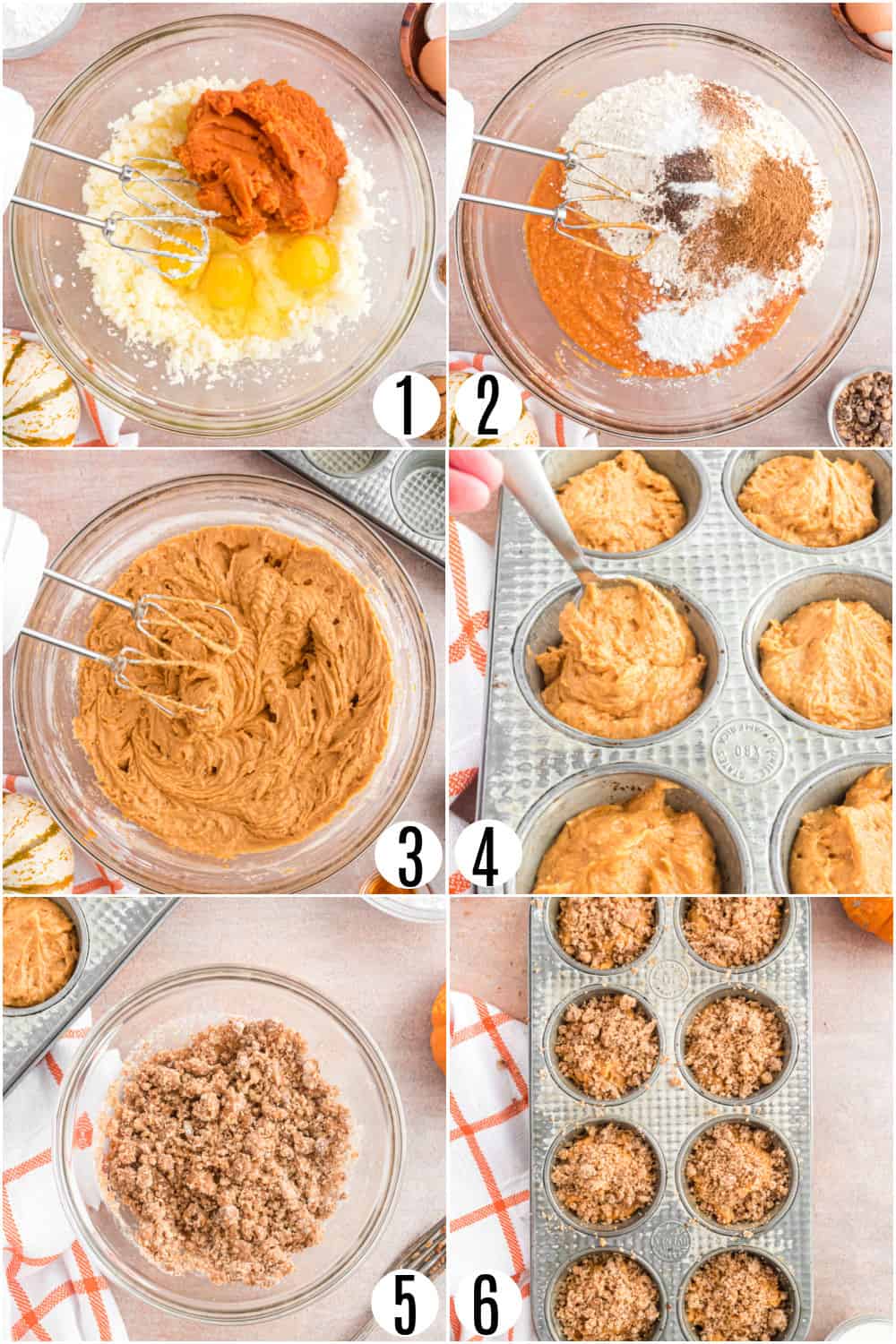 Fill muffin cavity 2/3 with batter. This leaves plenty of room for streusel.
Before baking the muffins, mix the streusel topping ingredients together and sprinkle it over each unbaked muffin.
Make sure you let the muffins cool before adding the maple glaze! I let the cool for a few minutes in the pan before transferring them to a wire rack.
To make the glaze, start by whisking the powdered sugar with maple extract and a small amount of milk. Add more milk if desired until the glaze reaches the consistency you prefer.
Store the finished muffins in an airtight container at room temperature and enjoy!
Not a fan of maple? Swap it out with vanilla extract for a delicious twist.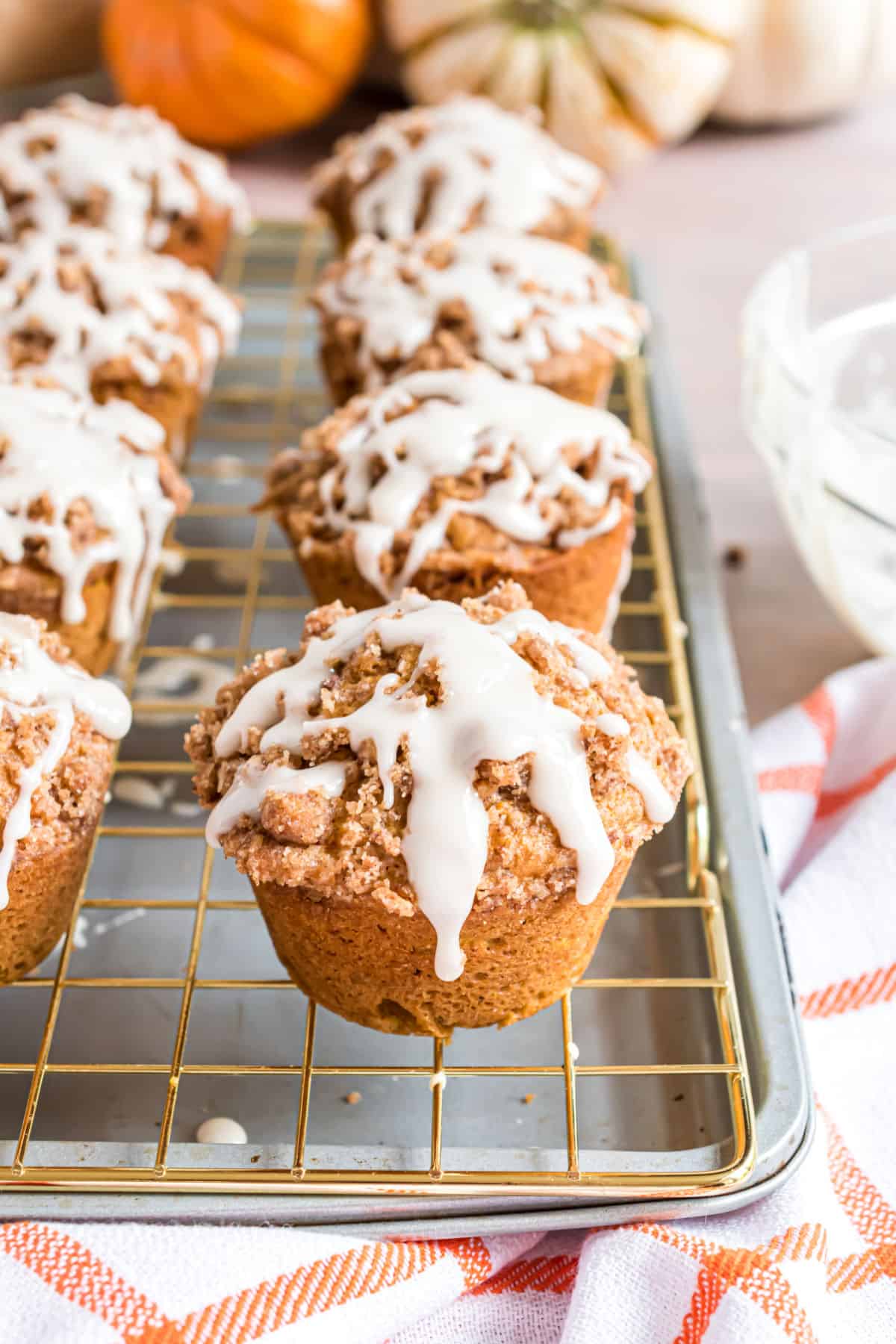 Recipe FAQs
Can you freeze Pumpkin muffins?
Yes. You can freeze the muffins with or without the glaze. Slide into airtight freezer bag and freeze for up to 60 days.
Can fresh pumpkin be used instead of canned?
I have not tested the recipe with fresh pumpkin. I imagine using your own fresh made pumpkin puree would work as long as the liquid content is similar to canned.
Can I use maple syrup instead of maple flavoring?
No. Maple flavoring has highly concentrated maple flavor that you need to give the glaze it's flavor. Such a small amount of maple syrup wouldn't provide the same level of maple flavor so I do not recommend it as a substitute.
More Fall Recipes
The ultimate muffins for fall! Make a batch of these Pumpkin Muffins with Maple Glaze to fill your home with all the great tastes and aromas of the season.