Incredibly moist Pumpkin Cupcakes with Maple and Toffee Frosting are here to invade your fall baking plans! Fall spiced pumpkin cupcakes topped with cream cheese frosting that's been flavored with maple and bits of toffee!
Love pumpkin desserts? We're obsessed with these Pumpkin Scones for breakfast! You can also whip up a Pumpkin Cream Cold Brew coffee to drink on the side!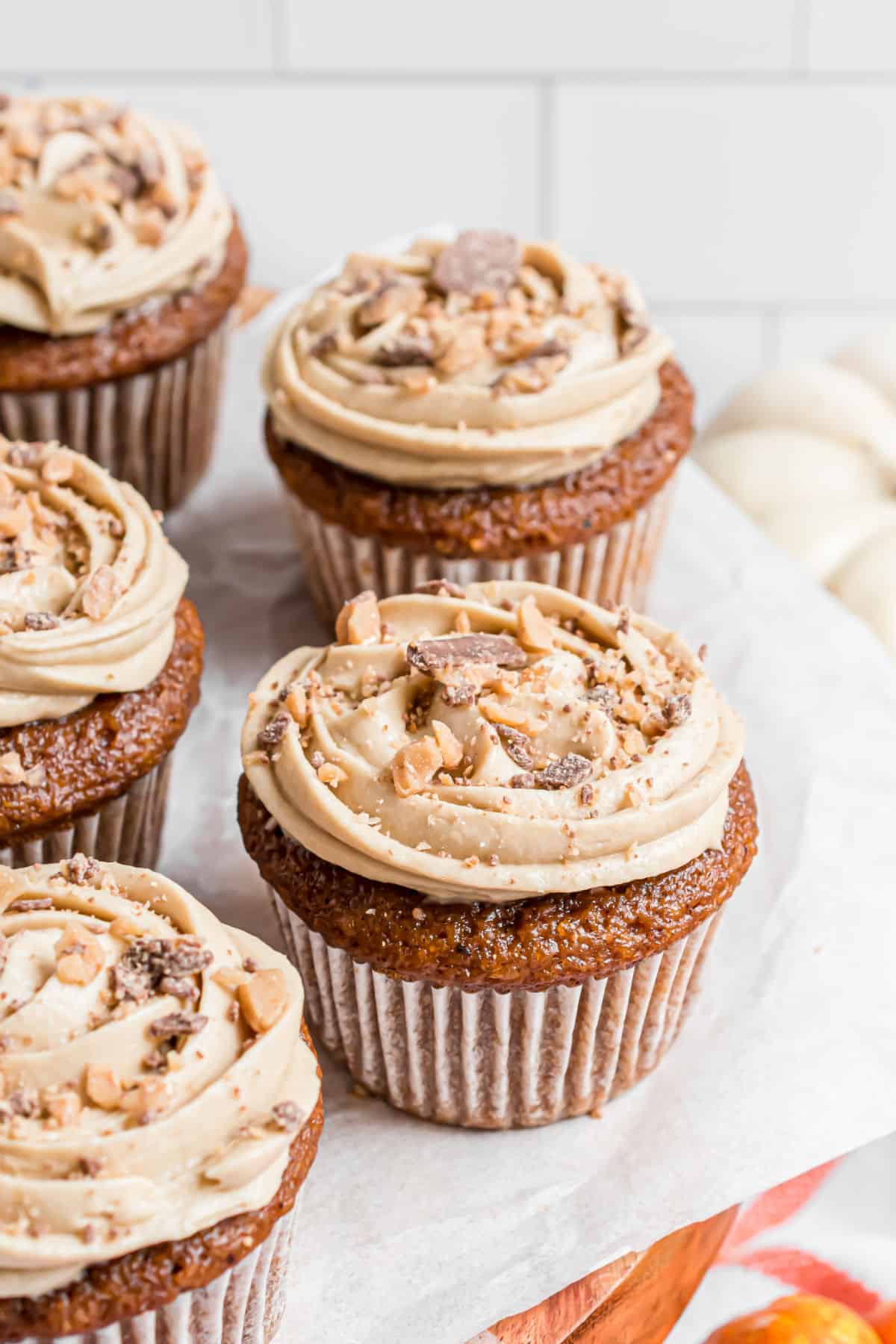 Why this Recipe Works
These cupcakes are so easy to make. And did I mention that the batter itself is oil and butter free? You would never know by the taste--they are so moist!
While your pumpkin cupcakes are baking, pour yourself a hot cup of coffee with some homemade pumpkin spice coffee creamer…and get started on the frosting!
These cupcakes are so moist, frosting isn't necessary. Dollop with some homemade whipped cream for a delicious dessert. Serve cold and they'll give the illusion of pumpkin pie!
Ingredient Notes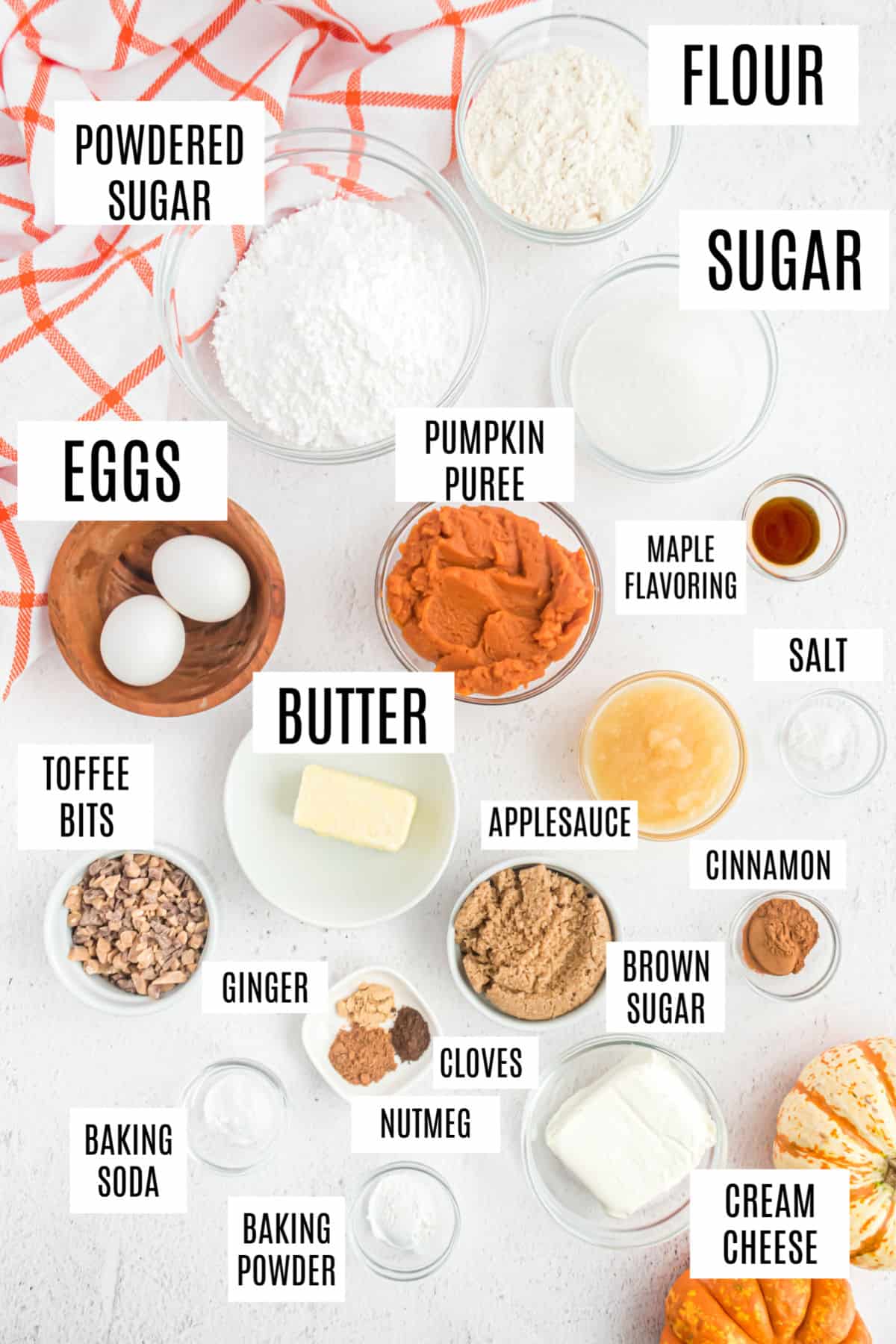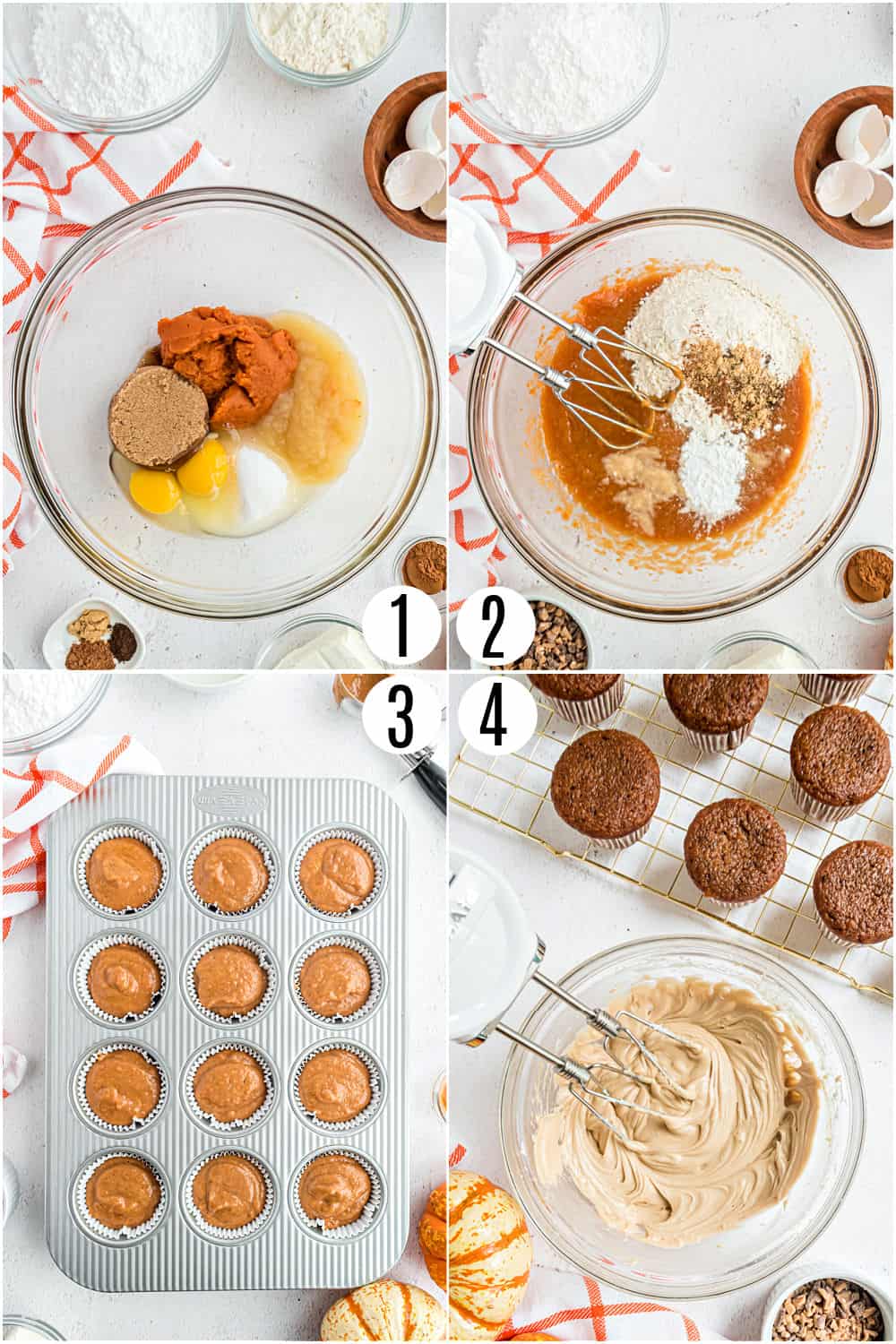 Tips and Tricks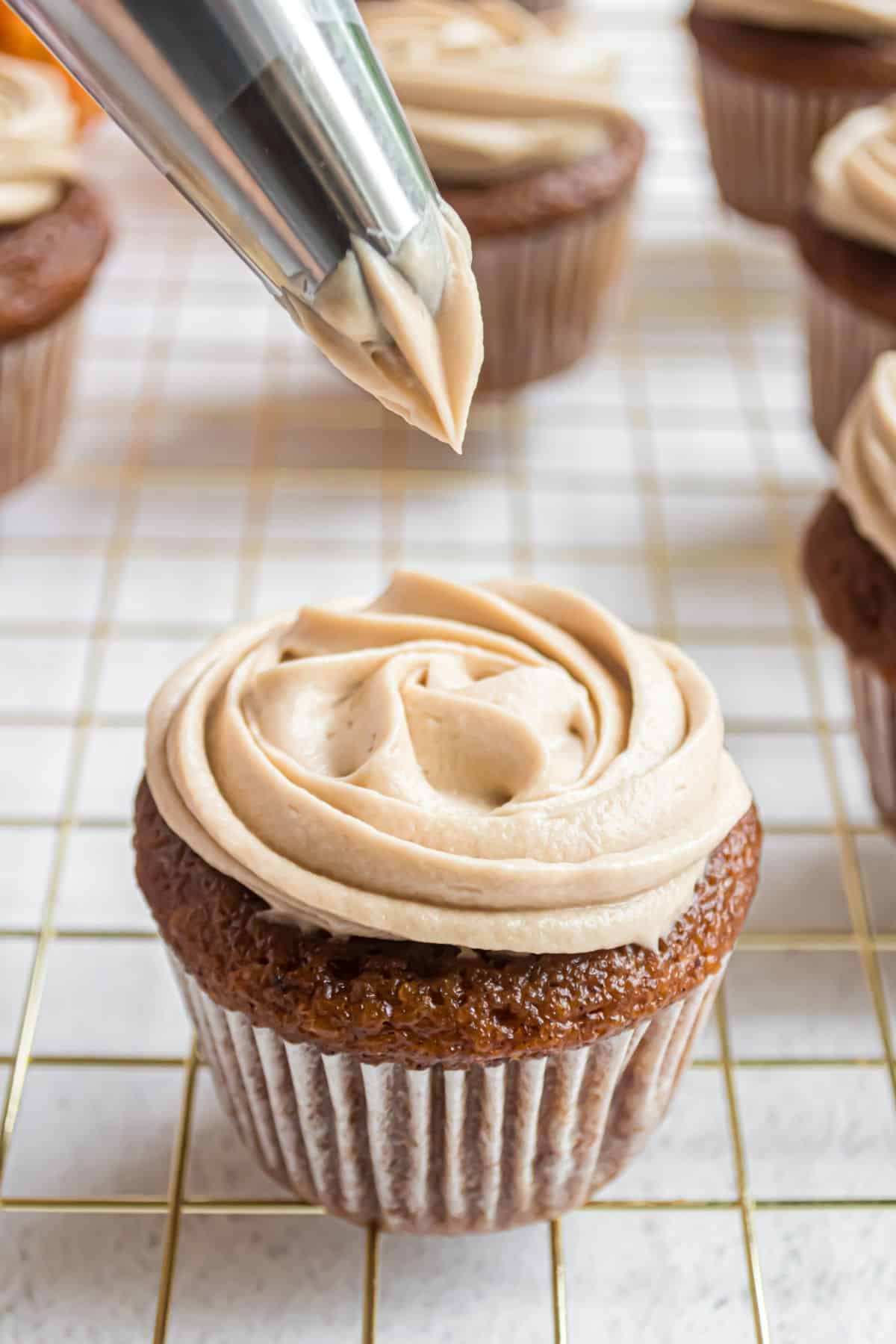 Recipe FAQs
Do you need to refrigerate cupcakes with cream cheese frosting?
Because of the cream cheese in the maple frosting, I recommend storing these pumpkin cupcakes in the refrigerator. You could store the UNfrosted pumpkin cupcakes at room temperature.
Can I use pumpkin pie filling for the pumpkin puree?
No. These pumpkin pie filling and pumpkin puree are not interchangeable in today's pumpkin cupcake recipe.
Can I make pumpkin cupcakes ahead of time?
Pumpkin cupcakes can be made 1 day in advance, and stored in an airtight container at room temperature. Frosting can also be made 1 day in advance, and stored in the refrigerator until ready to use. Frosted or unfrosted cupcakes can be frozen up to 2-3 months. Thaw overnight in the refrigerator.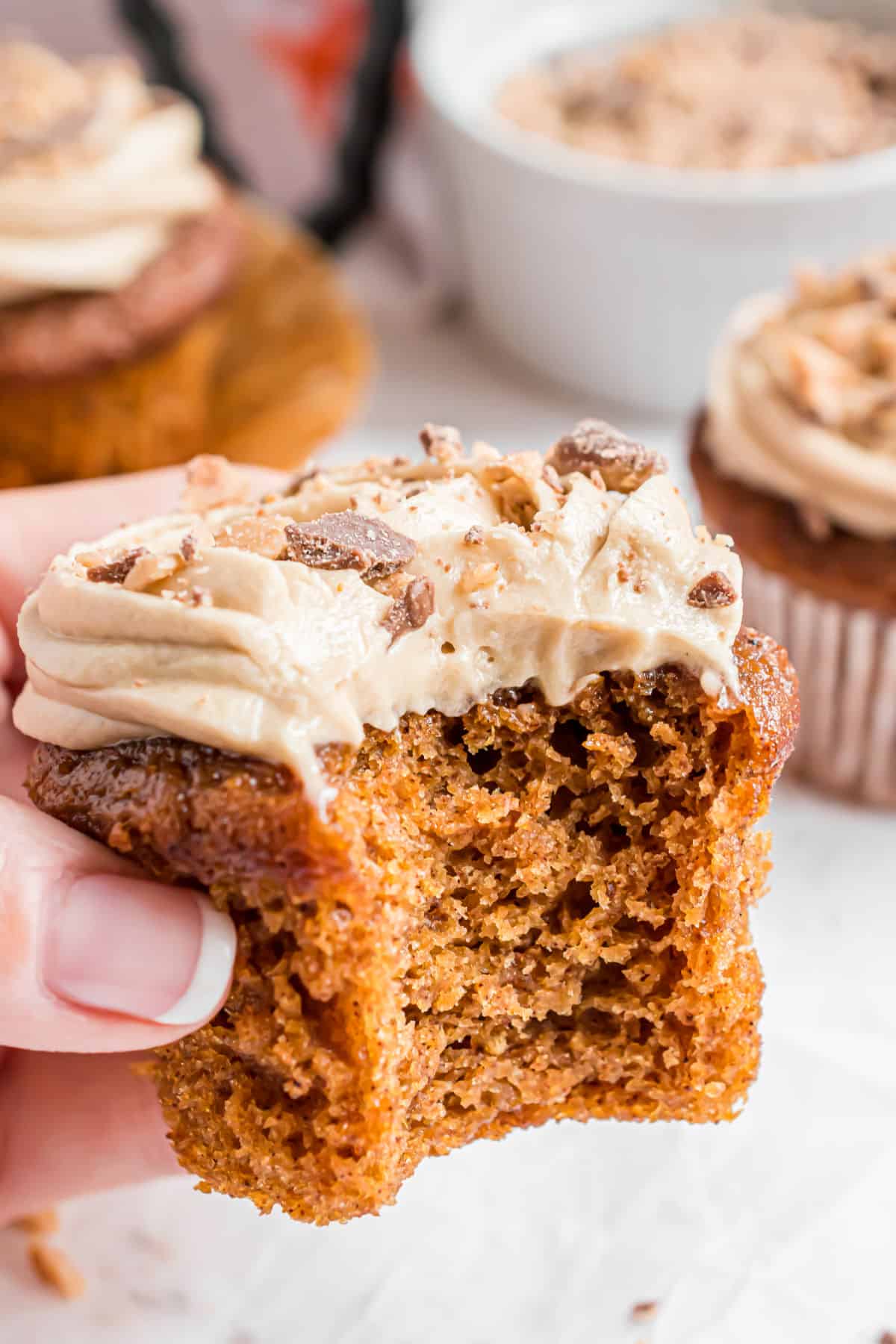 These pumpkin cupcakes are ideal for a fall bake sale, a Halloween party treat or even a Thanksgiving dessert if you have guests who aren't into pie.