Looking for a delicious pumpkin recipe for the holidays? Check out this collection of over 25 recipes from around the web! Fall is the perfect time to create a sweet or savory pumpkin recipe, but any time of year can work too!
Whether you're looking for pumpkin scones or pumpkin pie, we've got it all (and everything in between!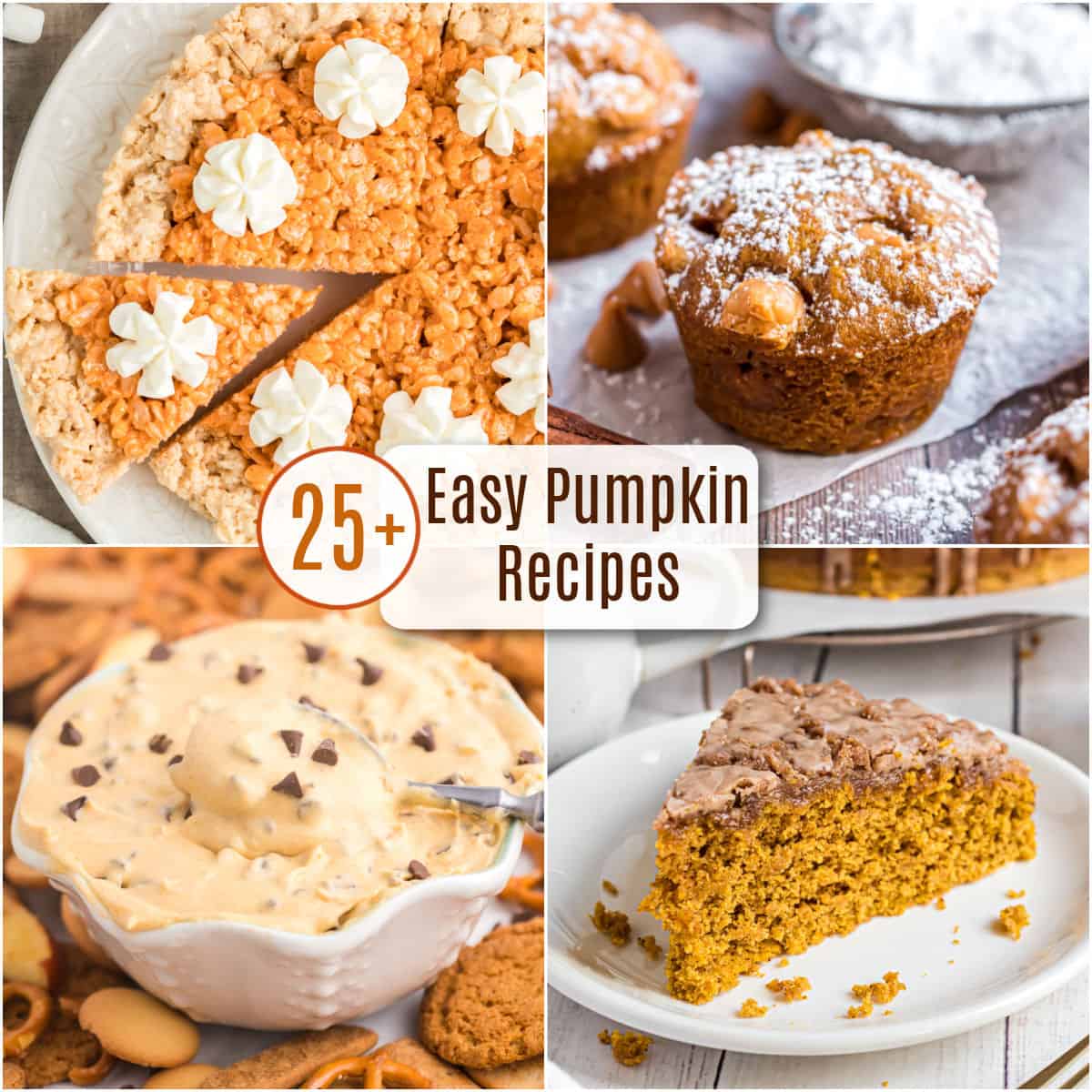 What is the Difference Between Pumpkin Puree and Pumpkin Pie Mix
Pumpkin pie mix is made by combining pumpkin puree and a blend of spices. You can easily make your own by adding cinnamon, nutmeg, ginger, cloves, allspice, nutmeg, and extra sugar.
Pumpkin Puree, whether homemade or canned, is plain and can take on the flavor of the other ingredients and spice blends.
More Easy Pumpkin Cake Recipes
Delicious and easy pumpkin cake recipes that will impress any guest or family member!
Easy Pumpkin Recipes for Brunch
Yummy pumpkin recipes to have for brunch, perfect for fall or any time your cravings win!
More Pumpkin Recipes
Great pumpkin desserts and dishes to make for any fall day or party!
Pumpkin Football Blondies