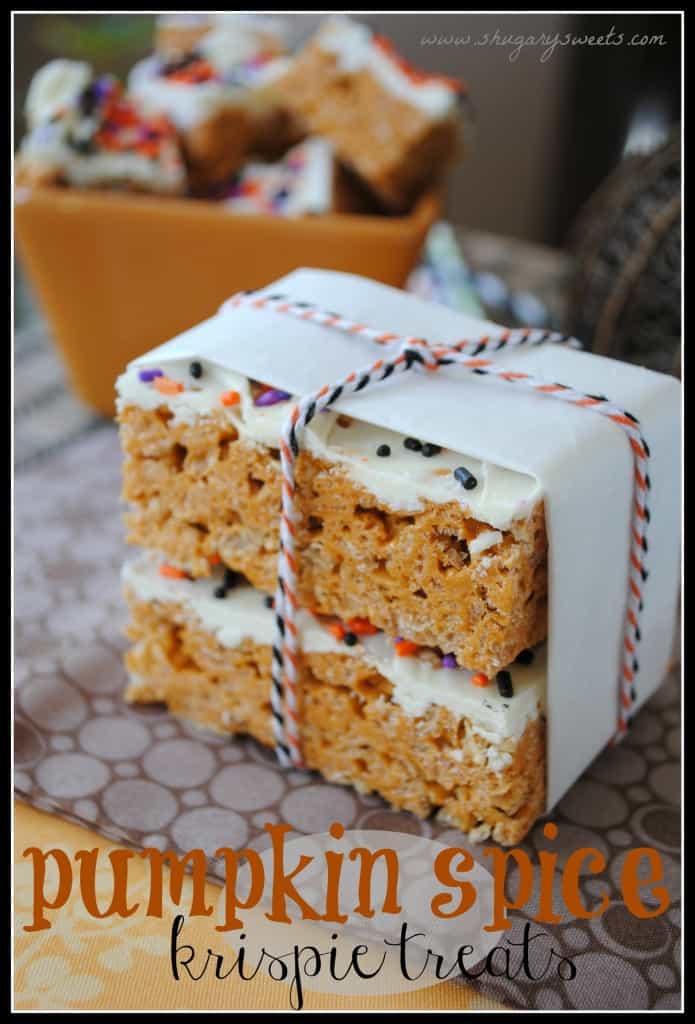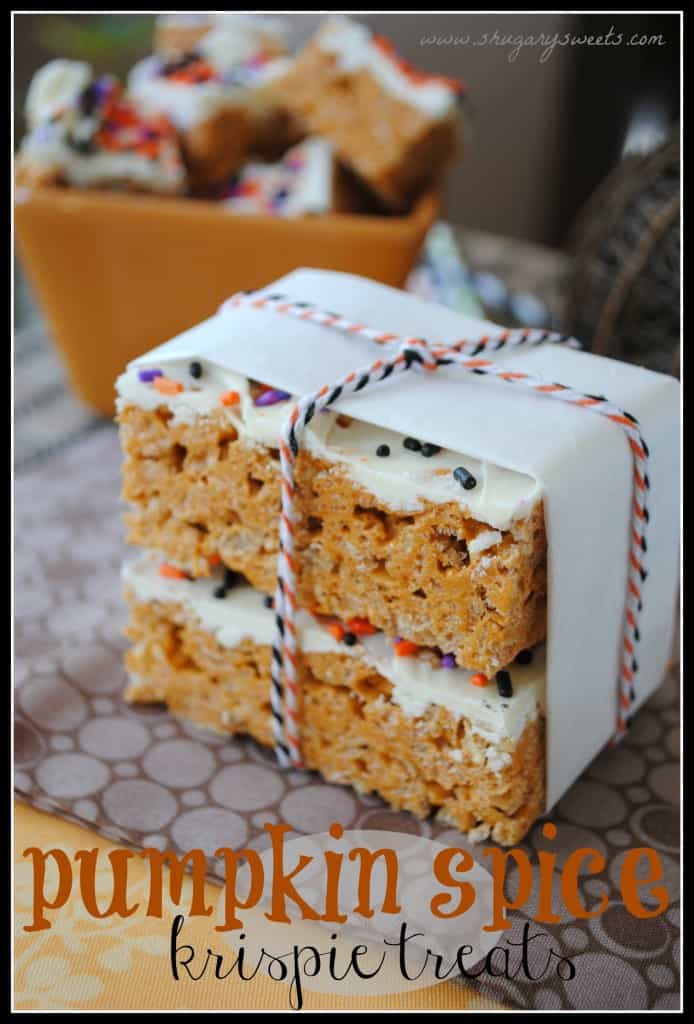 I spent 4 days searching for the main ingredient in these krispie treats.
Jello Pumpkin Spice Pudding mix.
I have a simple love of putting pudding mix into my Rice Krispie treats. Gives them a whole new flavor, and keeps them moist! It's a secret to how to make rice krispie treats that are perfect every time.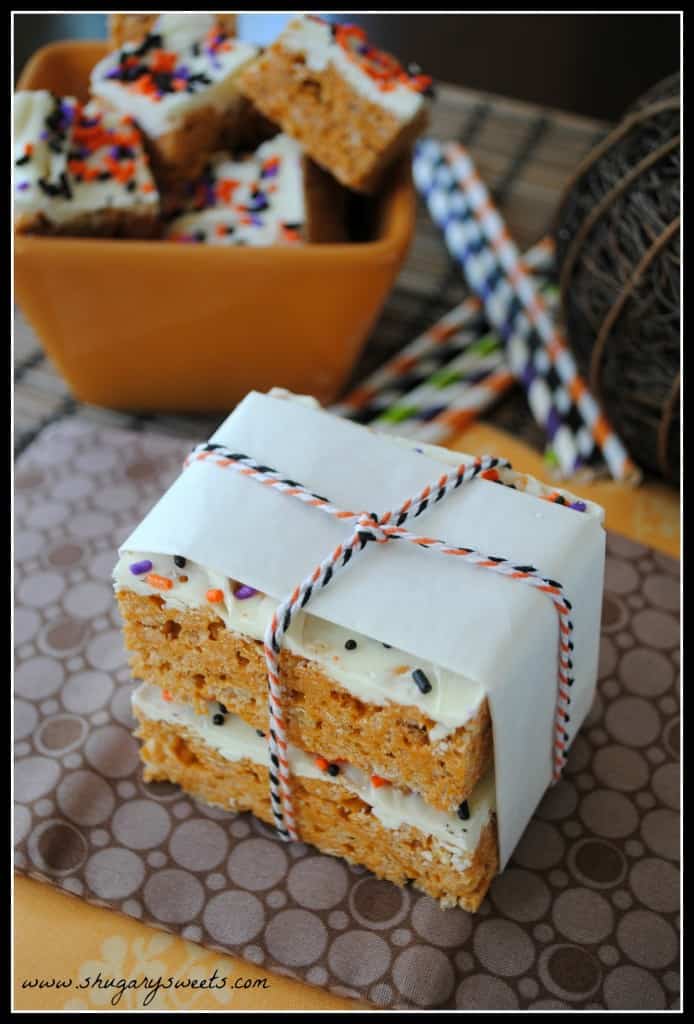 I found the pudding mix at Walmart. And I stocked up! I have more ideas on how to use it, besides making pudding of course! So if and when you find it, buy extra boxes. Just in case!
These little treats went fast around here. I topped them with some melted white chocolate and sprinkles. Super quick to make, and easy too!
And you all should know by now how much I enjoy Krispie Treats…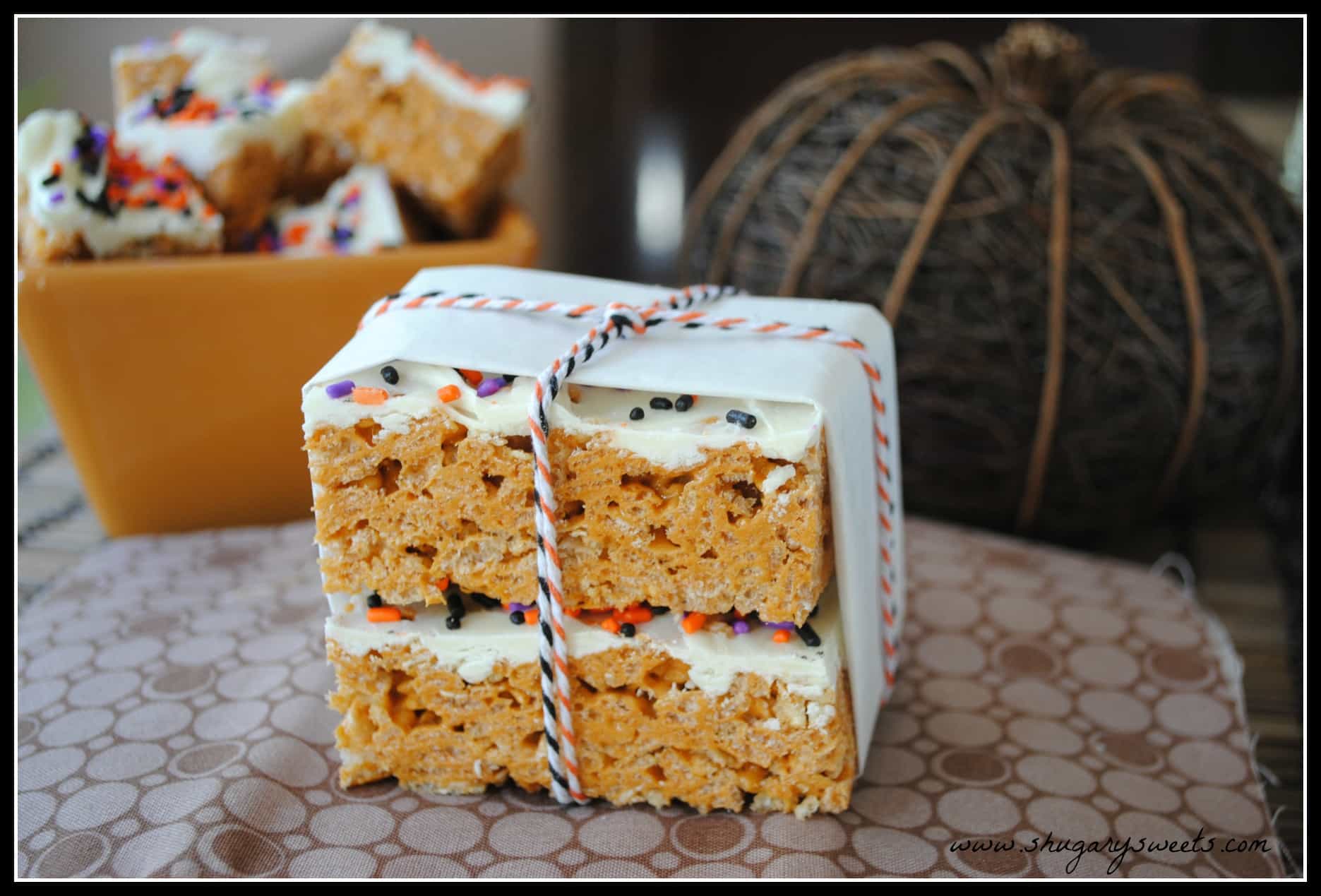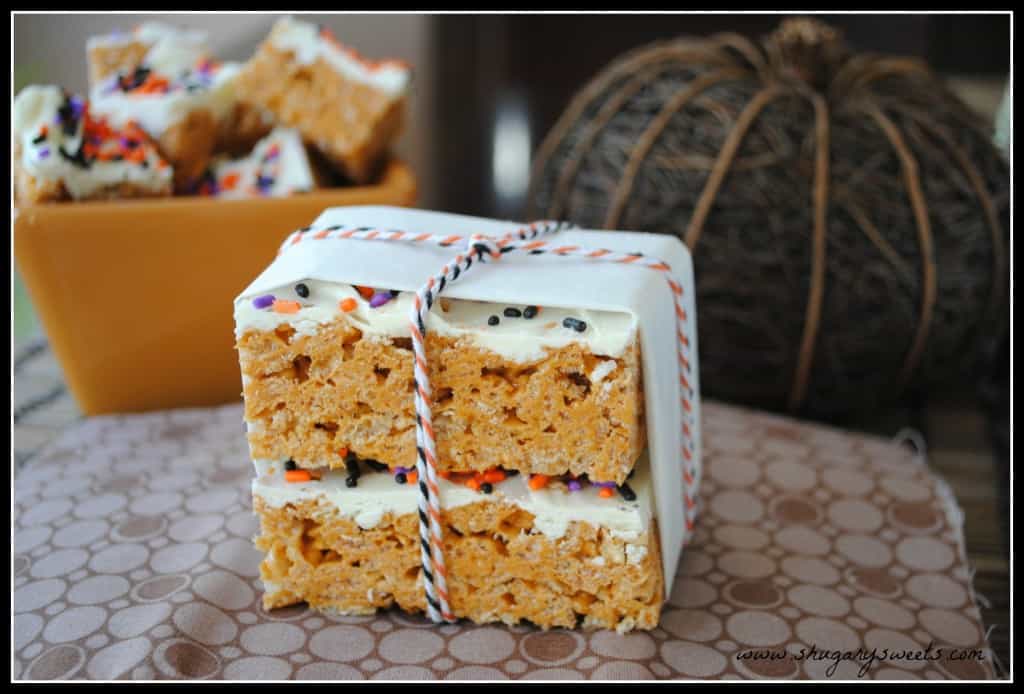 Do you like this recipe for Pumpkin Krispie Treats? You may also enjoy these similar recipes…
Pumpkin Spice Rice Krispie Treats
Ingredients
1/4 cup unsalted butter
10 oz bag marshmallows
1 box (3.4oz) pumpkin spice instant pudding mix
5 cup rice krispies cereal
1 cup white chocolate, melted
sprinkles
Instructions
Line a 9-inch square baking pan with foil. Grease the foil with butter (I use the butter wrapper to grease the foil dish). Set aside.
In large pot, melt butter over medium heat. Add in marshmallows and stir constantly until melted (lower heat to low-medium). Remove from heat and quickly stir in pudding mix. Fold in cereal.
Pour mixture into buttered foil pan. Press treats into pan (but not too hard, that will dry them out).
Spread melted white chocolate over top of treats and sprinkle immediately with sprinkles. Allow to set about 1 hour. Cut and serve. ENJOY.