Banana Rice Krispie Treats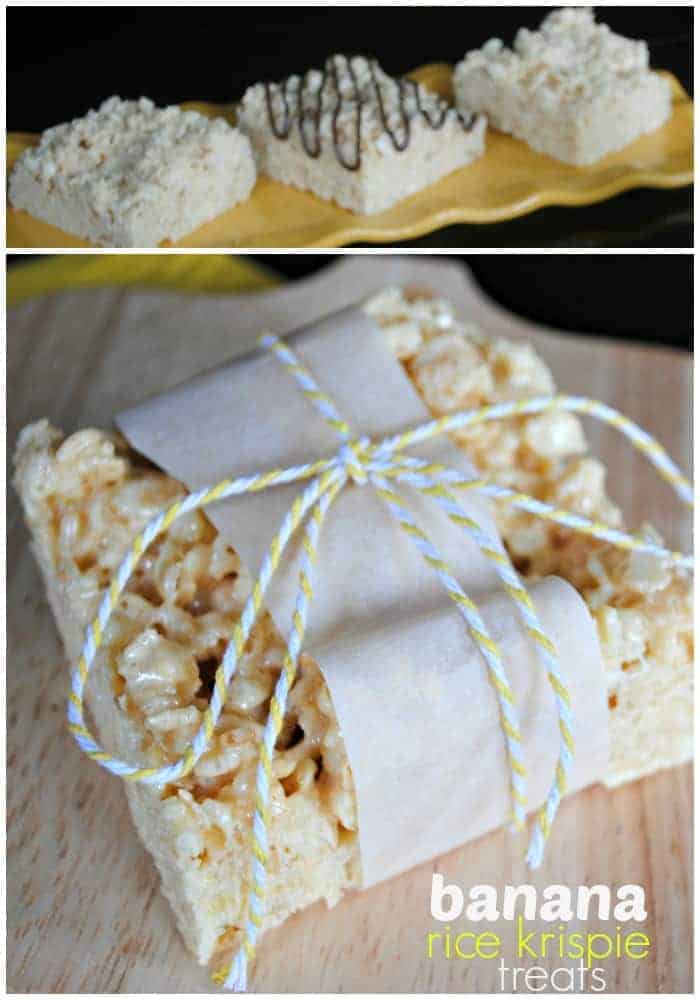 I'm often asked where my ideas come from. To be honest, food is on my mind pretty much all day.
Most of the time, as I sit and drink my morning coffee an idea will hit me and I begin baking immediately. If I can't bake immediately, I jot down the idea, somewhere.
I'm not like those other food bloggers who take the time to write out a recipe first, I grab a pencil and paper WHILE I am creating a recipe.
Honestly, there are times when I wish I was a little more organized in my recipe writing. Absolutely. My desk is covered with notes of ideas, half written recipes, full recipes and scraps of magazines.
But, at the end of the day, when dinner has been cleaned up and we begin eating our dessert, it makes it all worthwhile. Especially when it comes to this recipe.
I knew I wanted to make Rice Krispie treats, because as I've mentioned before, they are my favorite! I've pretty much perfected how to make Rice Krispie Treats.
This version is easy and amazing. And I am going to go one step further and encourage you to have them for breakfast. YES BREAKFAST. My kids love sliced bananas in their cereal, so go ahead and have one.
I drizzled chocolate on a few too, which was a delicious touch! Enjoy!
Banana Rice Krispie Treats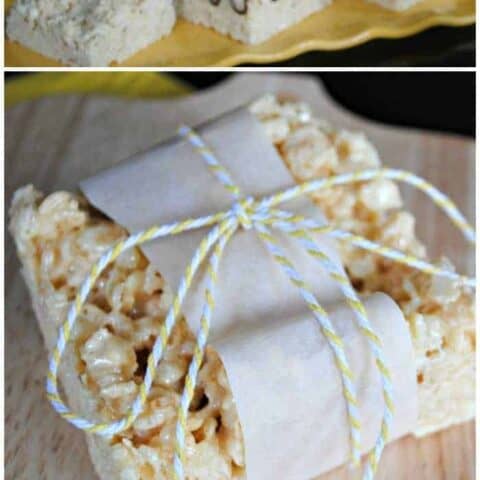 Ingredients
5 cup Rice Krispies
1/4 cup margarine
10 1/2 oz bag mini marshmallows
1 box (3.4oz) banana cream instant pudding mix
Instructions
Butter a 9inch square baking dish. Set aside.
In large pot, melt margarine on medium heat. Add in marshmallows and stir constantly until completely melted. Remove from heat. Fold in pudding mix until fully combined. Fold in cereal.
Immediately pour cereal into prepared baking dish. Using buttered fingers, press treats into (don't over press or they get hard and dry tasting). Allow to set 20 minutes or more before cutting and eating. Enjoy!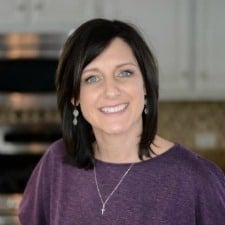 Aimee is a dessert lover (specifically rice krispie treats), workout enthusiast, self-taught foodie, and recipe creator. Her recipes have been featured in over 15 magazines, and her passion is to share her love of cooking with the everyday home cook! Learn more about Aimee.