Pistachio Rice Krispie Treats with Dark Chocolate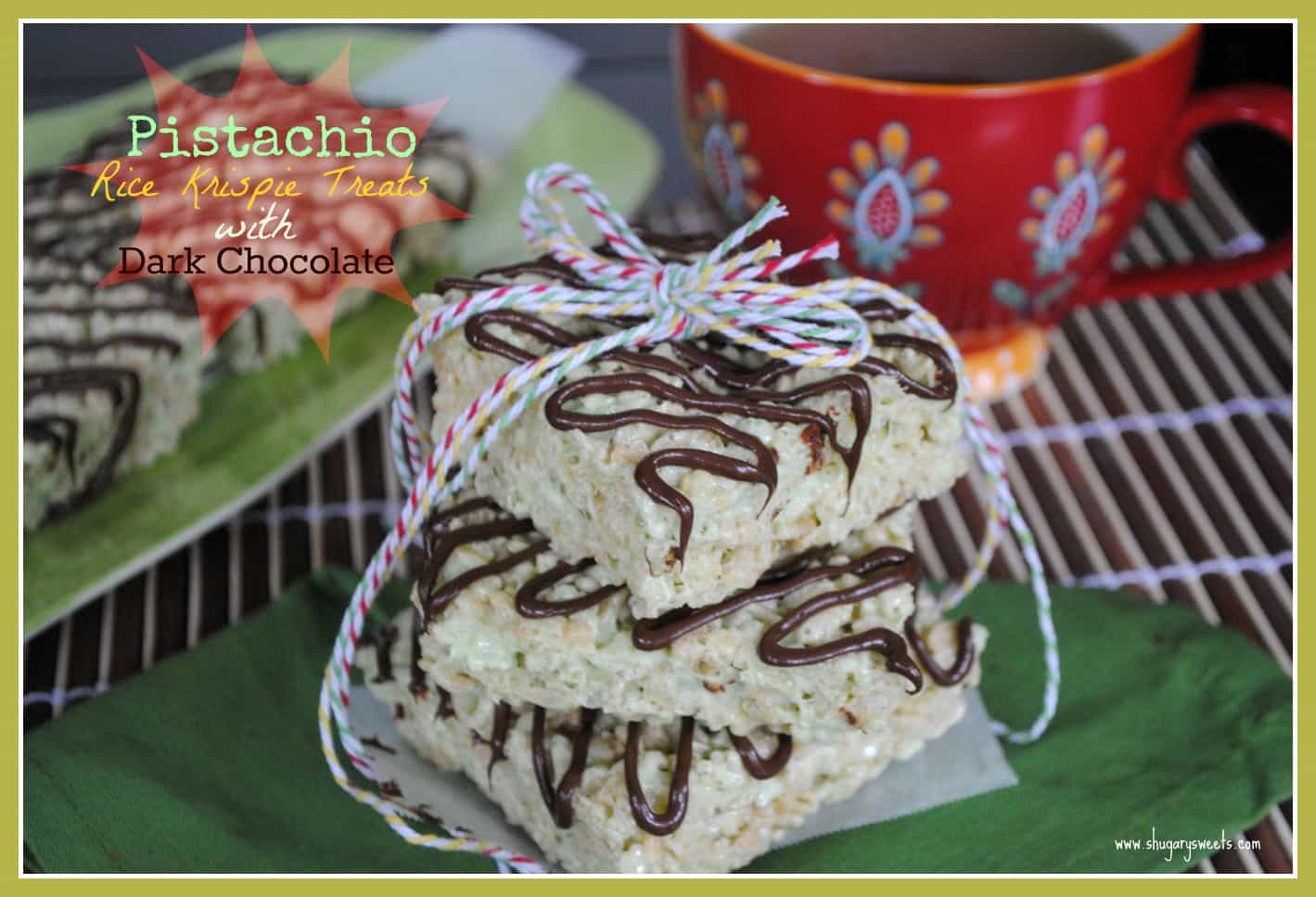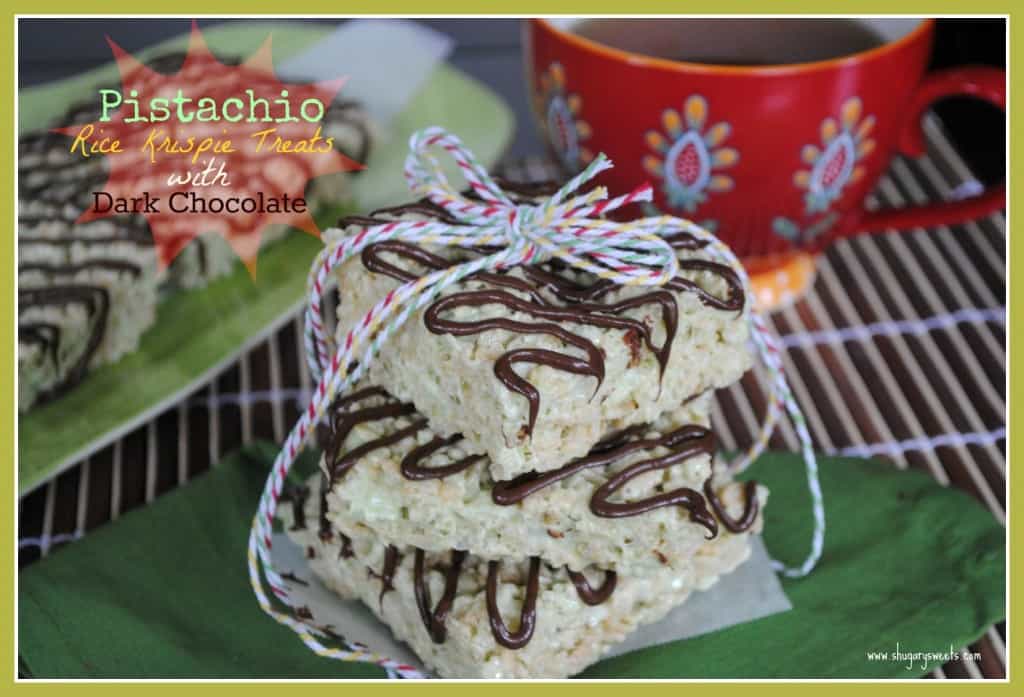 But once I figured out you can add pudding mix to change the flavor, well, the possibilities are endless.
And I loved THIS fudge so much I wanted to recreate it in a krispie treat!
Genius move people. First I tried this banana version, then I was ready to experiment. Imagine coconut pudding mixed into your krispies with some additional toasted coconut and dark chocolate….why yes. Don't mind if I do.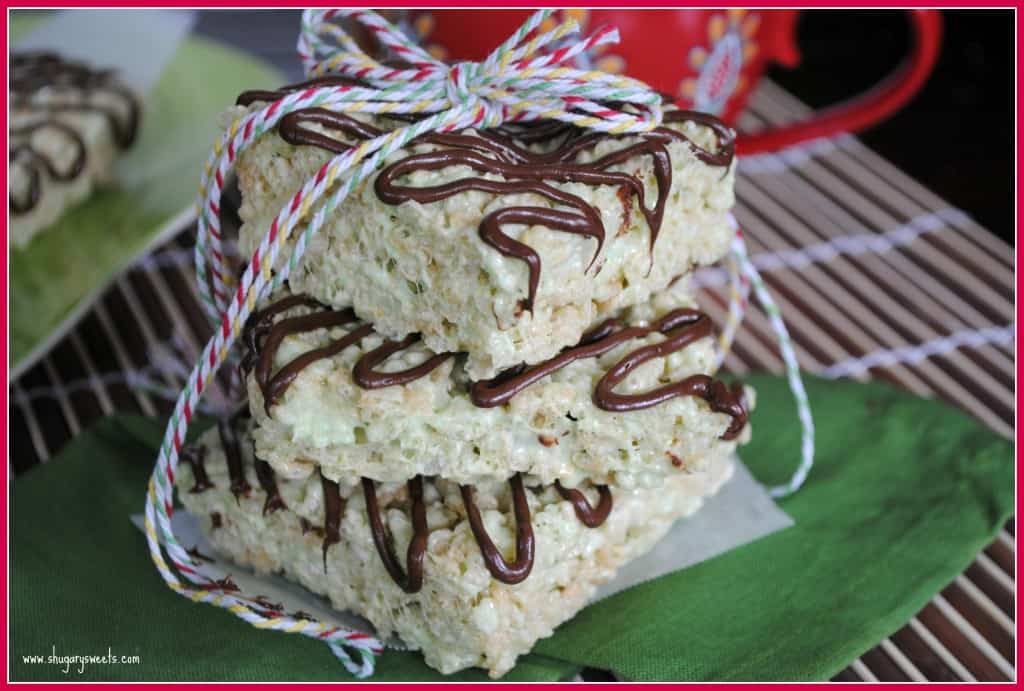 Do you have any food addictions? C'mon. Tell me you do and that I'm not the only one!
**Bakers Twine from Pick Your Plum. Have you signed up for them yet? Awesome stuff at huge discounts!

**Bamboo Placemat from Michaels (their dollar section is a goldmine of goodies)
Yield: 16 servings
Pistachio Rice Krispie Treats with Dark Chocolate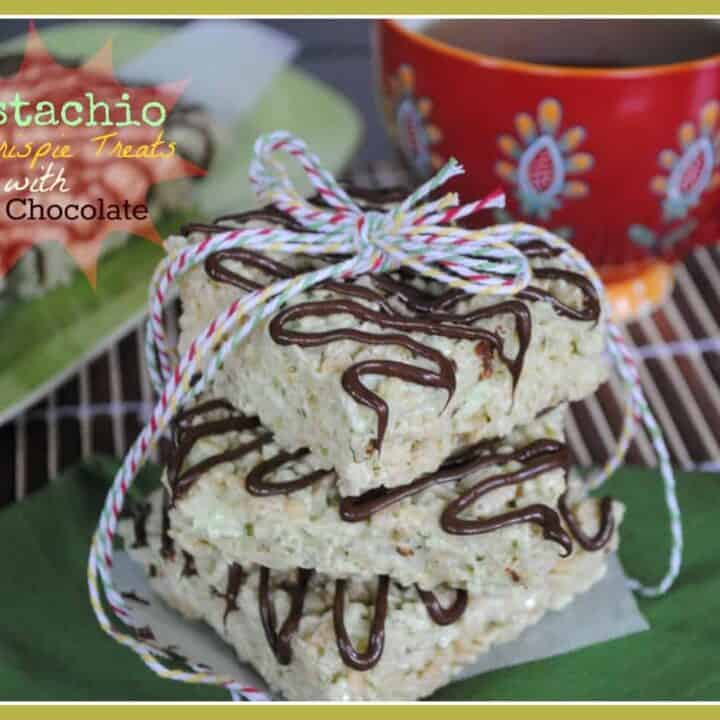 Ingredients
1/4 cup margarine
10oz bag mini marshmallows
5 cup rice krispies cereal
3.5oz box instant pistachio pudding mix
1/2 cup dark chocolate, melted
Instructions
In large pot, melt margarine over medium heat. Add marshmallows and continue stirring until completely smooth. Remove from heat.
Add dry pistachio pudding mix. Fold in with spatula. Add in cereal. Mix completely.
Pour into a parchment paper lined 9inch square baking dish. Allow treats to cool and set at least one hour. Remove from dish, remove parchment paper. Cut into 16 squares.
Drizzle with melted dark chocolate, allow to set, about 15 minutes. Enjoy (these are great in the fridge)!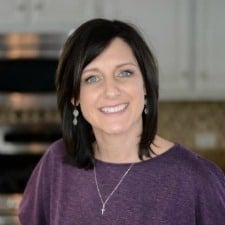 Aimee is a dessert lover (specifically rice krispie treats), workout enthusiast, self-taught foodie, and recipe creator. Her recipes have been featured in over 15 magazines, and her passion is to share her love of cooking with the everyday home cook! Learn more about Aimee.