Cherry Krispie Treats with Dark Chocolate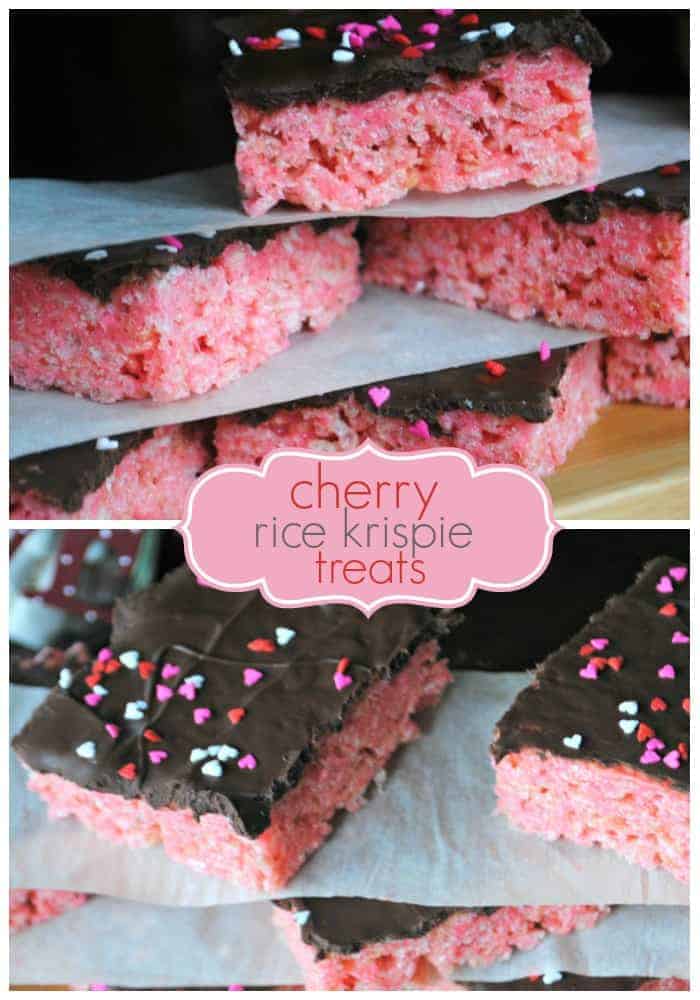 You all should know by now my crazy obsession with Rice Krispie Treats. I don't make them very often (even though I've perfected how to make Rice Krispie Treats) because I can't control myself around them.
It's a joke in our house, because my husband knows if I've made them there will be very few left. If any. It's that serious.
But, it's been a few months since I brought out a Krispie treat recipe (remember these Avalanche treats, these Biscoff treats , and of course these Kitchen Sink treats).
Today, you can indulge on cherry flavored treats with a dark chocolate frosting. Well, only if you make them yourself, because mine are gone.
Cherry Krispie Treats with Dark Chocolate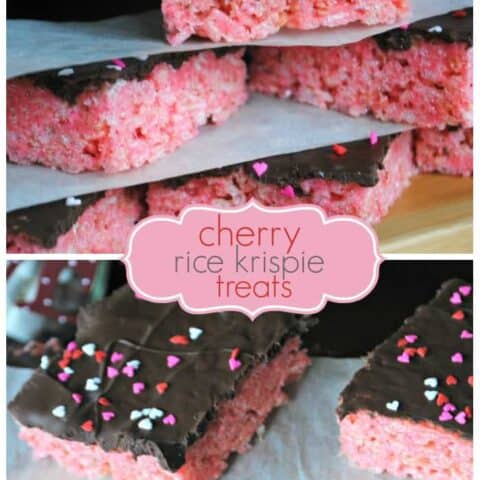 Ingredients
6 Tbsp butter
1 1/2 Tbsp cherry gelatin powder
16 oz pkg mini marshmallows
8 cup Rice Krispies
11oz dark chocolate, melted
Instructions
In large saucepan, melt butter with gelatin powder and marshmallows on low heat. Stir constantly until marshmallows are completely melted and smooth.
Fold in rice krispies cereal. Press mixture into a buttered baking sheet (13x9). Frost treats with melted dark chocolate. Allow to set, about one hour. Cut into squares and enjoy. Store in a covered container.
**If you enjoyed this Rice Krispie treat recipe, you may also enjoy…
Cherry Marshmallow Krispie Treats by Inside BruCrew Life
Strawberry Rice Krispie Treats by Eat Cake for Dinner
Kitchen Sink Krispie Treats by Shugary Sweets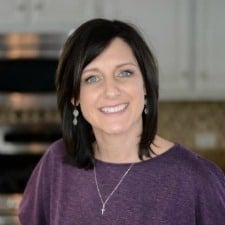 Aimee is a dessert lover (specifically rice krispie treats), workout enthusiast, self-taught foodie, and recipe creator. Her recipes have been featured in over 15 magazines, and her passion is to share her love of cooking with the everyday home cook! Learn more about Aimee.