Lemon Pudding Cake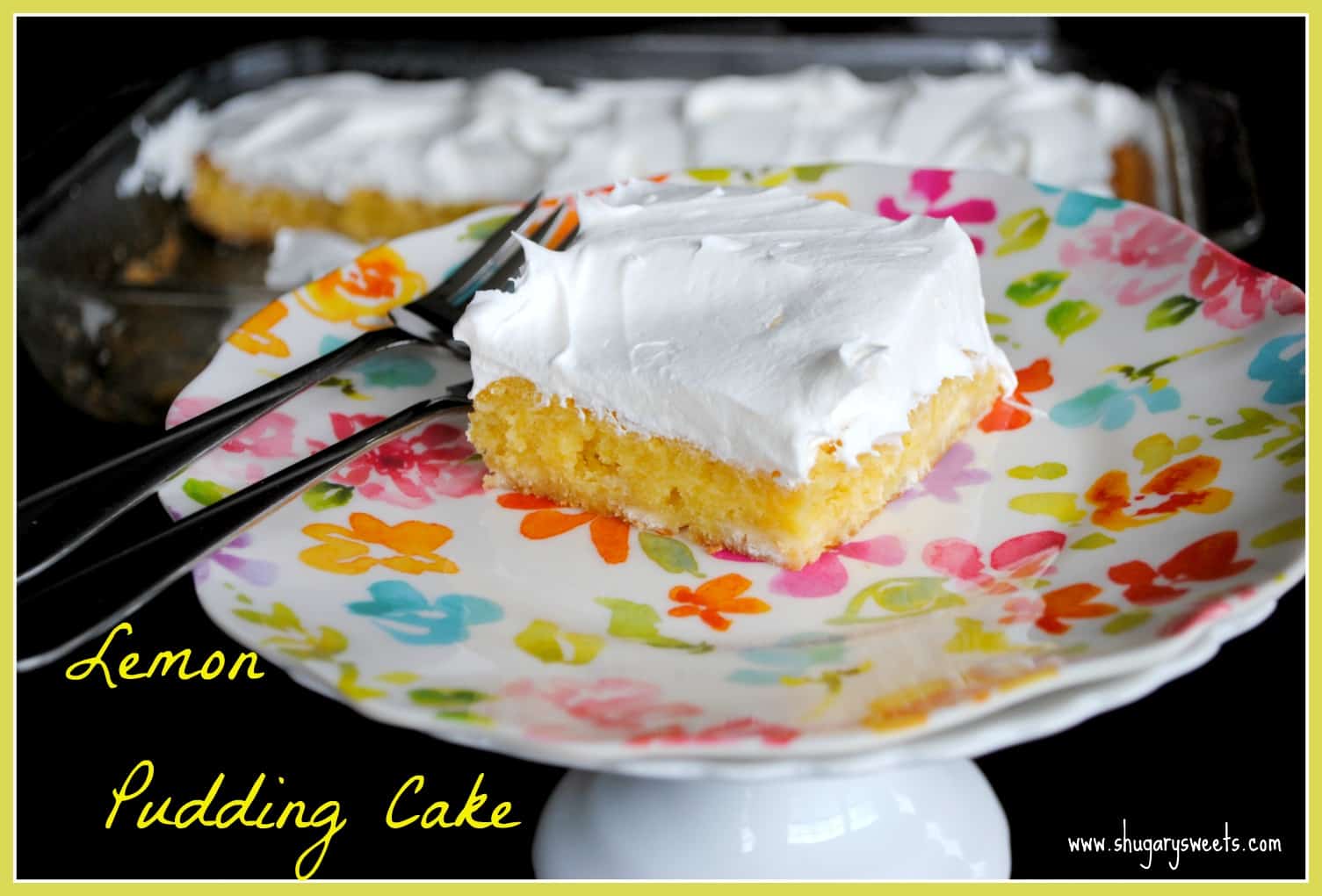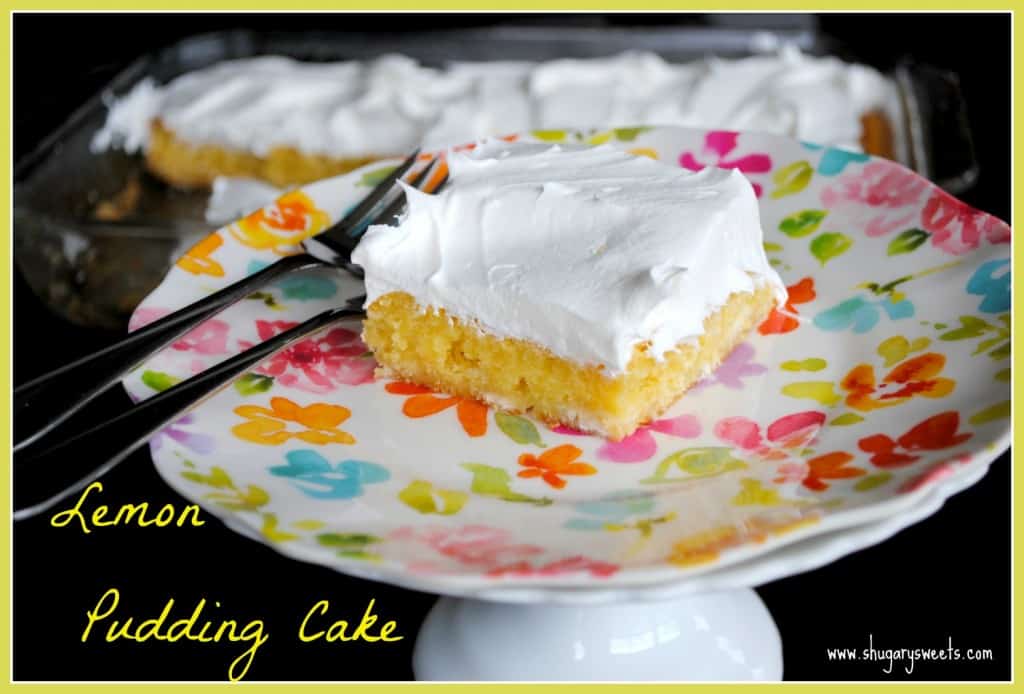 Pudding cake has got to be one of the simplest desserts out there! Well, besides tearing into a package of Oreos, that is.
There are so many options too…remember this chocolate cake and this butterscotch cake? Yep, both pudding cakes.
These are perfect when you want something cold and refreshing for dessert. The pudding cakes are much denser and moister than a regular cake, so don't be shocked if it's not the flaky cake you were expecting! Enjoy!
Lemon Pudding Cake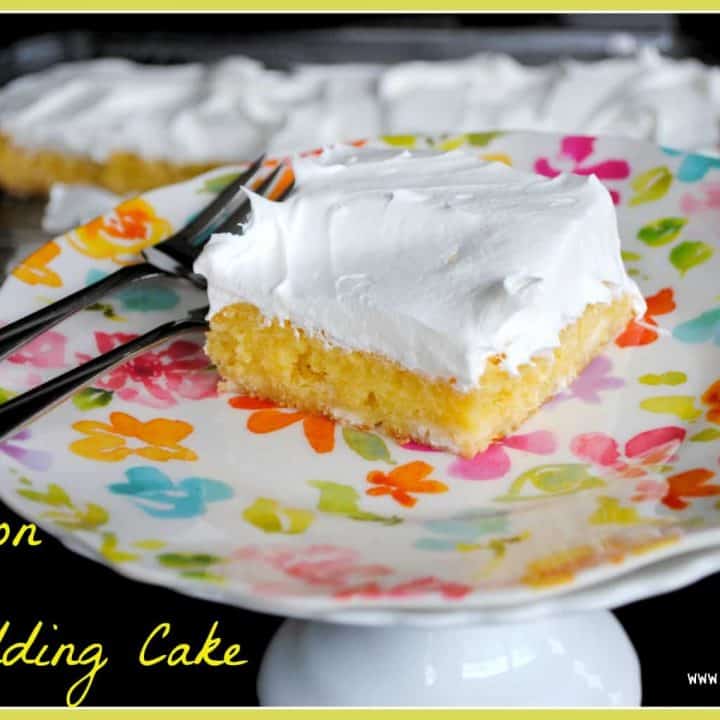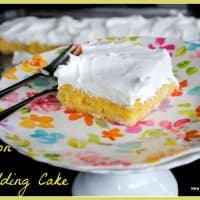 Ingredients
1 box (18.25oz) lemon cake mix
1 box (3.5oz) instant lemon pudding mix
2 cup skim milk
11oz bag white chocolate morsels
12 oz Cool Whip Topping
Instructions
In large bowl whisk milk with pudding mix. Add in cake mix and white chocolate morsels.
Pour batter into a greased 13x9 baking dish. Bake according to cake mix (for a 13x9 cake).
Remove from oven and cool completely. Refrigerate 2 hours or until serving. Frost with cool whip and enjoy!