Incredibly easy Lemon Pudding Cupcakes are moist and delicious! Topped with a creamy, light lemon frosting, you'll love sinking your teeth into one of these cupcakes!
I'm kind of obsessed with pudding cupcakes. You may remember these Banana Pudding Cupcakes. They were the first to appear on the blog, and they are still a delicious choice.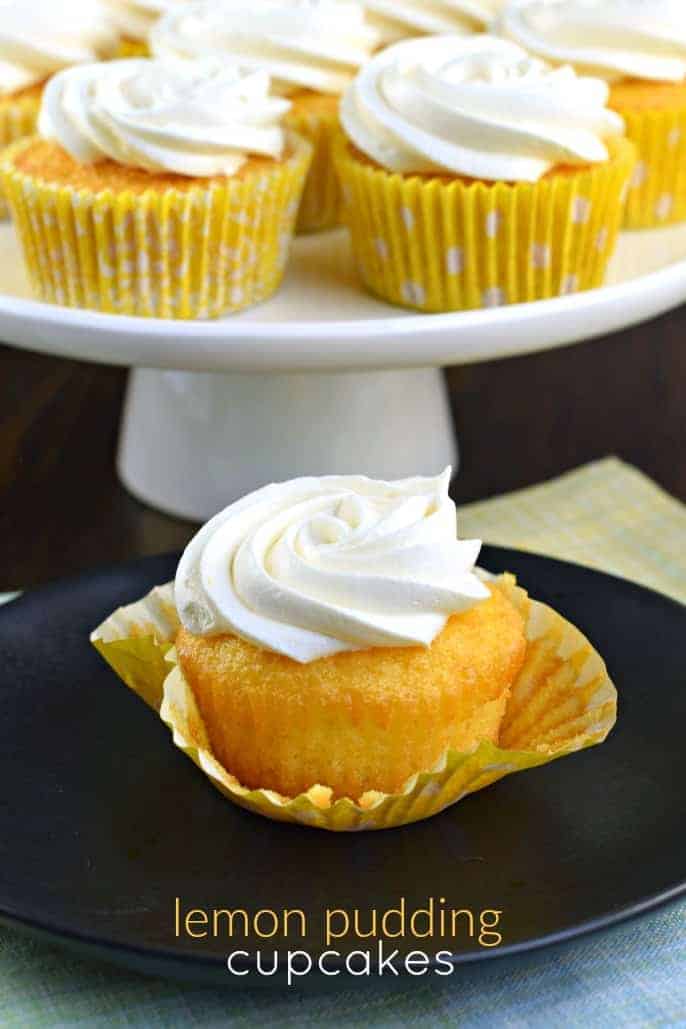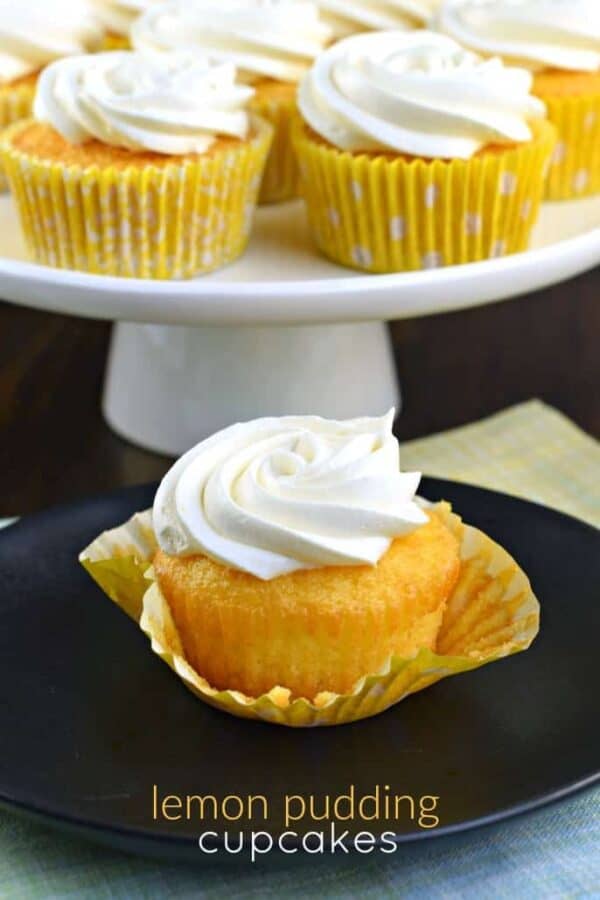 Why this Recipe Works
Made with instant pudding mix. The pudding makes the cupcakes extremely moist and soft.
Cake mix cupcake recipe. A simple box of white cake mix provides the foundation for these cupcakes–then you add the citrus twist!
Magical citrus flavor. The lemon taste is bright and aromatic without being overpowering.
Only 7 ingredients! And everything is easy find at your grocery store.
Cool whip frosting. This frosting adds a light, creamy finish to the soft lemon cupcakes.
If you're looking for something sweet, but light, at the end of the day…look no further.
I then moved on to Watergate Pudding Cupcakes and Chocolate Pudding Cupcakes.
Today I bring you Lemon Pudding Cupcakes! Sunny lemon flavor all baked into a dreamy handheld treat.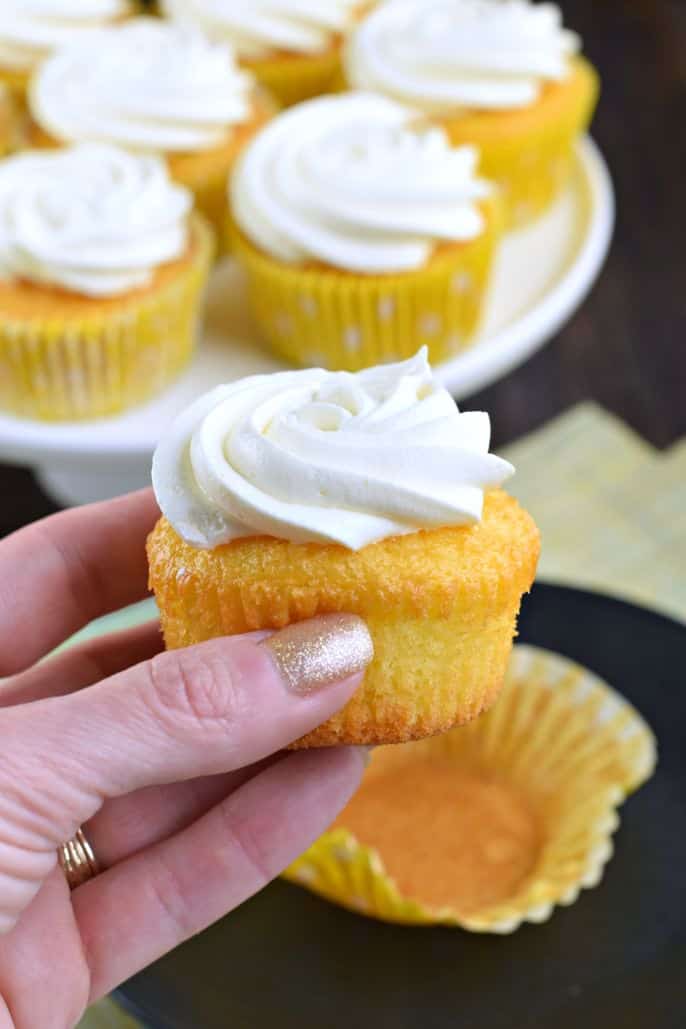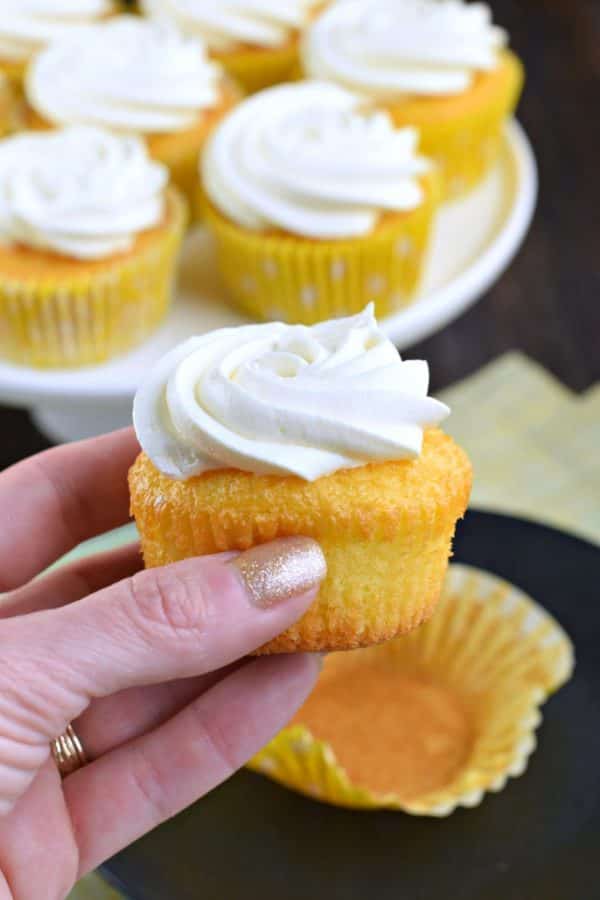 Ingredient Notes
White cake mix. Any brand of a standard 15.25 ounce boxed mix works perfectly.
Lemon lime soda. Sprite, Sierra Mist or your favorite generic soda are all great choices.
Lemon pudding mix. This adds the bulk of the lemon flavor to the cupcakes. Do not make the pudding before adding to the recipe–just use the powder!
Lemon pie filling. Or use this Easy Homemade Lemon Curd.
Easy Instructions
For the cupcakes:
Combine the boxed white cake mix with canola oil, lemon-lime soda and lemon pudding mix.
Scoop the batter into cavities of a lined cupcake pan. Bake for 20 minutes and let cool completely.
For the Lemon Cool Whip Frosting:
While the cupcakes cool, whip together thawed cool whip with lemon curd (or pie filling). Refrigerate for about 15 minutes. Dollop the frosting onto the cupcakes.
Chill Lemon Pudding Cupcakes until ready to eat!
Tips and Tricks
Serve COLD. Lemon Pudding Cupcakes taste amazing fresh from the fridge!
Storing. These cupcakes can be stored covered in the refrigerator for up to 3 days.
Filling cupcake tin. Make sure to only fill each cupcake liner about 2/3 of the way full. This prevents the tops from bubbling over and creating a dome top.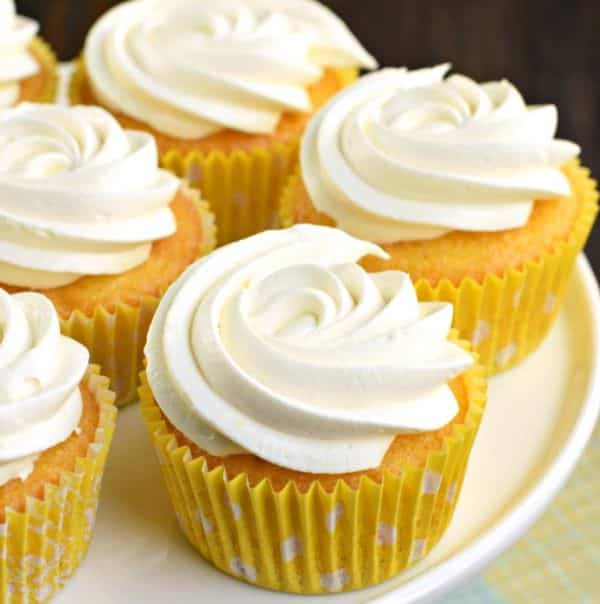 Recipe FAQs
Do I need Instant Pudding Mix or Cook and Serve pudding for this recipe?
I couldn't find instant lemon pudding, so I used the Cook and Serve kind. Either should work here.
Can I use homemade whipped cream instead of cool whip?
Yes, fresh whipped cream would be a tasty substitute in the frosting!
Can I freeze these cupcakes?
Lemon Pudding Cupcakes can be frozen before adding the whipped cream frosting. Store unfrosted in a heavy freezer bag for up to 2 months. Add the frosting to thawed cupcakes before serving.
How do you frost these cupcakes?
You can use a cookie scoop to "dollop" the cupcakes, or use a frosting bag to create a pretty swirl.
Light, airy and perfectly lemony! Lemon Pudding Cupcakes are a quick and easy treat that everyone will rave over.