Incredibly easy, these Lemon Pudding Cupcakes are moist and delicious! Topped with a creamy, light lemon frosting, you'll love to sink your teeth into one of these cupcakes!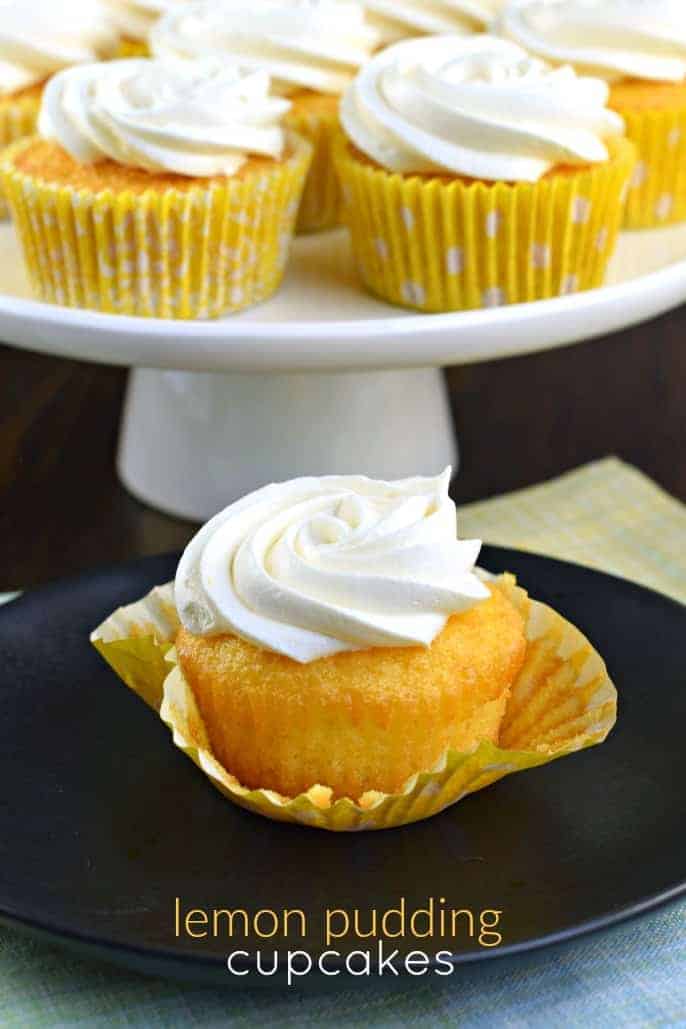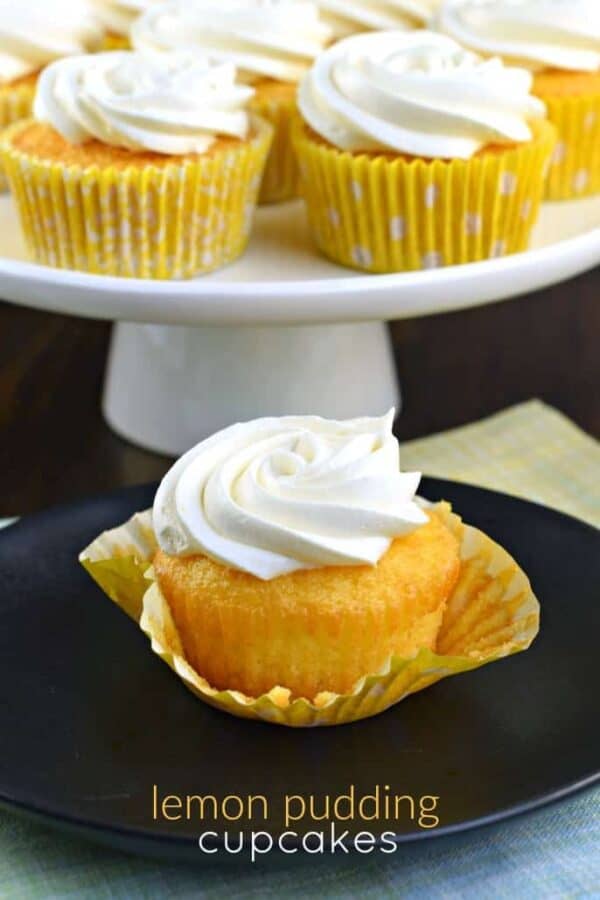 If you're looking for something sweet, but light, at the end of the day…look no further! These Lemon Pudding Cupcakes are magical. They are bursting with citrus flavor, yet with the pudding mix in the cupcake and Cool Whip in the frosting, they are light and creamy!
I'm kind of obsessed with pudding cupcakes. You may remember these Banana Pudding Cupcakes. They were the first to appear on the blog, and they are still a delicious choice.
I then moved on to Watergate Pudding Cupcakes and Chocolate Pudding Cupcakes.
Today I bring you Lemon Pudding Cupcakes.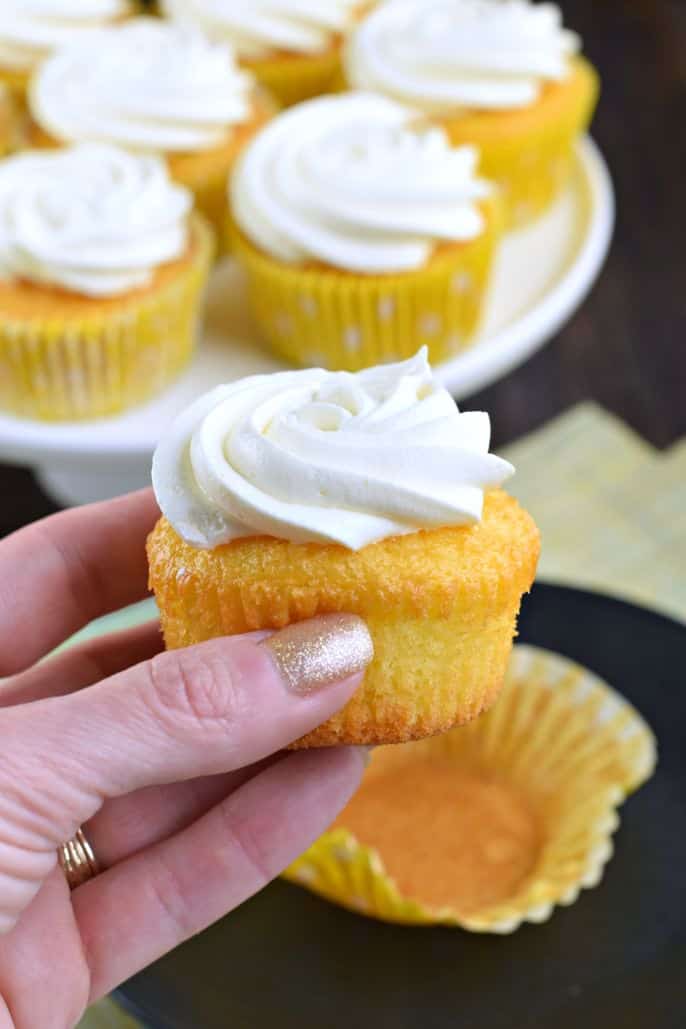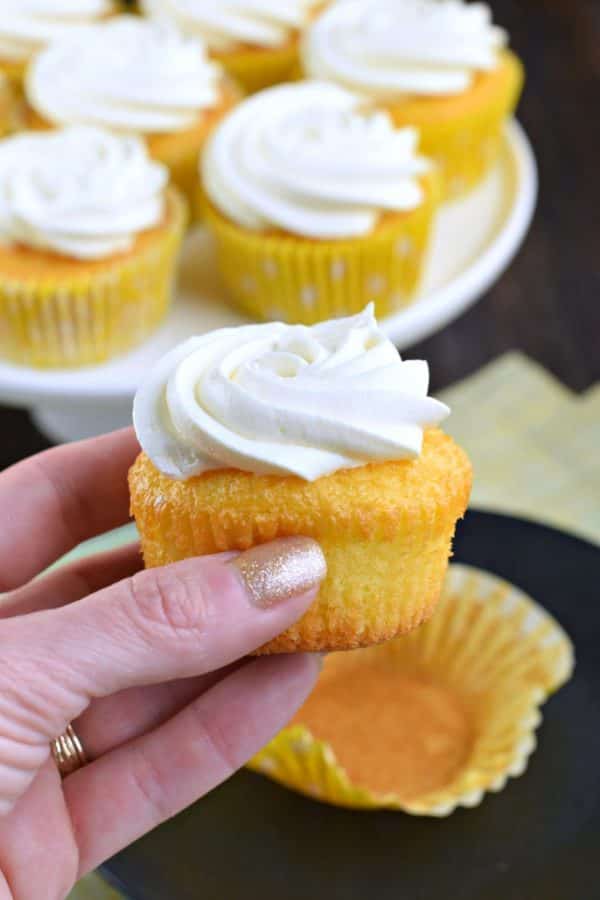 Really, think of the possibilities. Go to any grocery store and you'll see a shelf full of different flavors of pudding…coconut cream, vanilla, cheesecake, so many choices. Not to mention all the seasonal flavors…peppermint and pumpkin are two that I can't wait to try this year!
Pudding Cupcakes are best served cold. ENJOY!