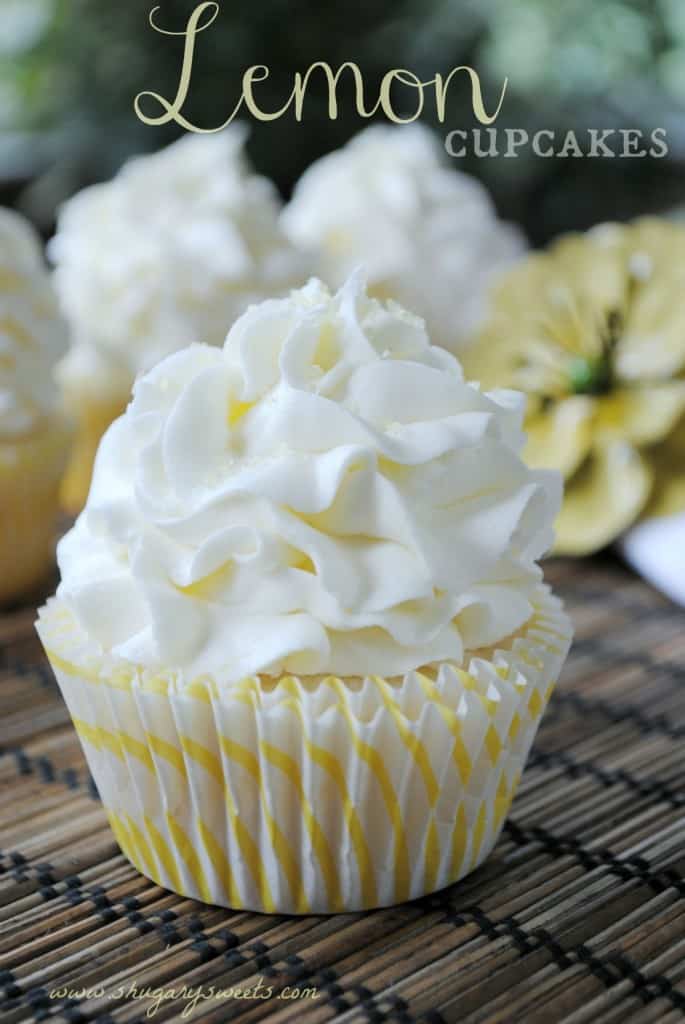 I am trying real hard to finish sharing some of my recipes from this year so I can get to sharing some holiday treats with you! I have been baking up a storm and I feel guilty that so many of these great recipes get put on the shelf because a seasonal recipe takes precedence. So I get it. Lemon isn't the "seasonal" flavor right now.
But here's the thing. In my book, if I don't make something with chocolate, it's because I have a taste for lemon. I love all things lemon, any time of year. So I am hoping there are more people like me out there!
People who eat lemon cupcakes while putting out Christmas decorations with Thanksgiving centerpieces on the table.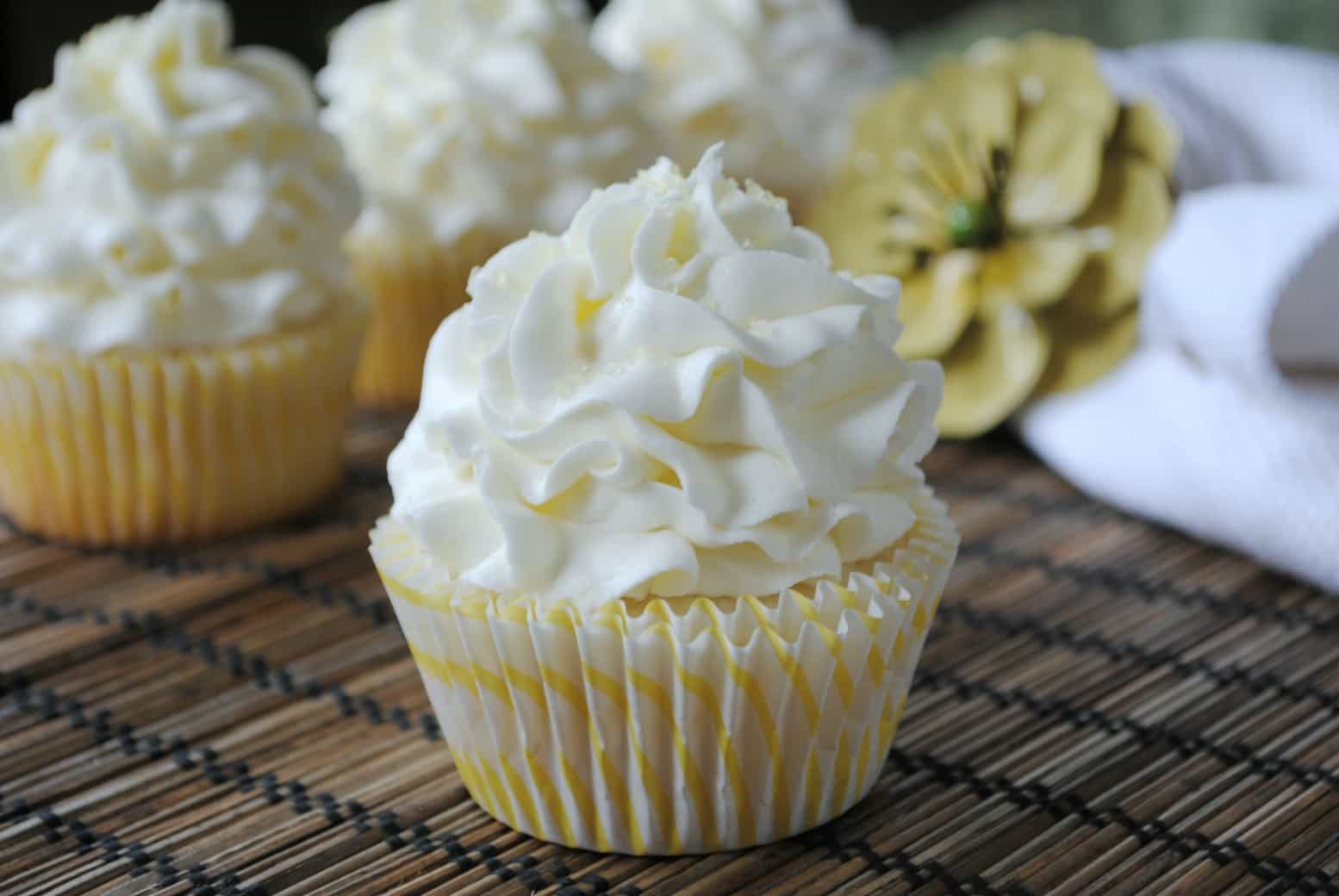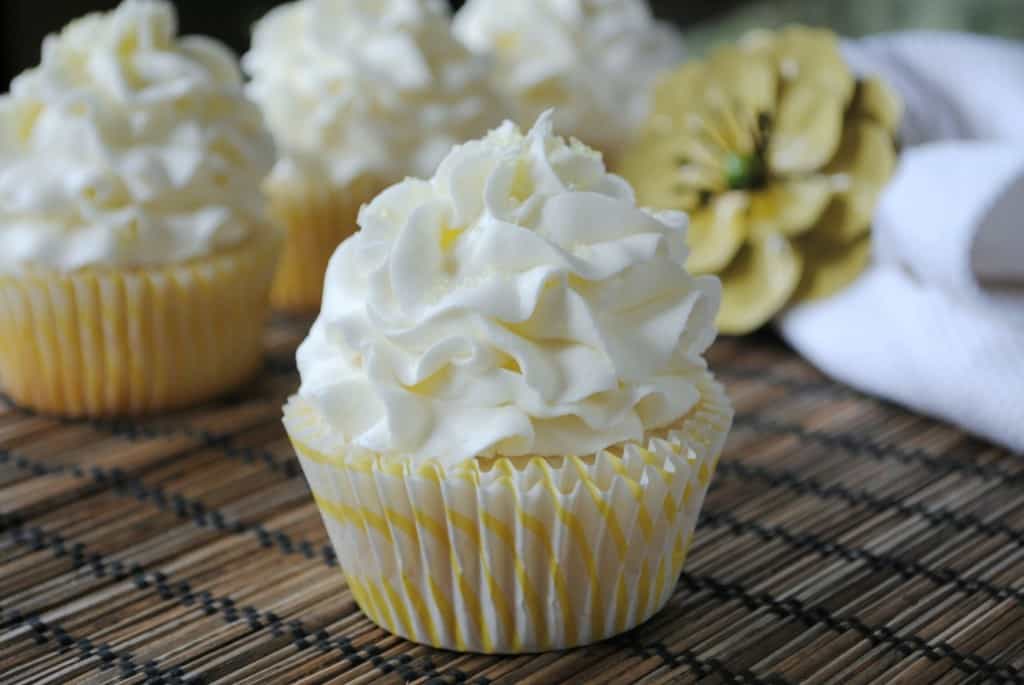 Hello? Still there? Good!
If you're NOT that person, then save this recipe for a more fitting time in your life. That's cool with me. Just be sure to make this, it's amazing. HONEST.
Love this Lemon Cupcake Recipe? You may also enjoy these recipes….
Yield: about 30 cupcakes
Lemon Cupcake with Lemon Buttercream
Ingredients
For the Cupcakes:
5 egg whites, room temperature
3/4 cup buttermilk
2 lemons, zested
3/4 cup unsalted butter, softened
1 3/4 cup granulated sugar
2 1/2 cup cake flour
1 Tbsp baking powder
1/2 tsp kosher salt
For the Frosting:
1 cup unsalted butter, softened
4 cup powdered sugar
1 lemon, zested and juiced
2 Tbsp heavy cream
Instructions
In small bowl, mix egg whites, 1/4 cup buttermilk and lemon zest. Set aside.
In mixing bowl, beat butter and sugar until creamy, about 2-3 minutes. Add in dry ingredients and mix until combined. Slowly add in egg white mixture. Beat in remaining buttermilk.
Prepare cupcake tins with paper cupcake liners. Fill liners half full and bake in a 350 degree oven for 15 minutes. Remove and cool in pan 5 minutes then transfer to cool completely on a wire rack.
For the frosting, beat butter for 3-5 minutes until pale in color. Add powdered sugar, lemon zest and lemon juice (about 2 Tbsp from fresh lemon) and cream. Beat for 3-5 minutes until fluffy.
Frost cupcakes by filling a pastry bag with tip and pipe on the frosting. ENJOY.
Notes
*if you prefer a yellow cupcake, add 1-2 drops of yellow gel food coloring to give it a bright color!