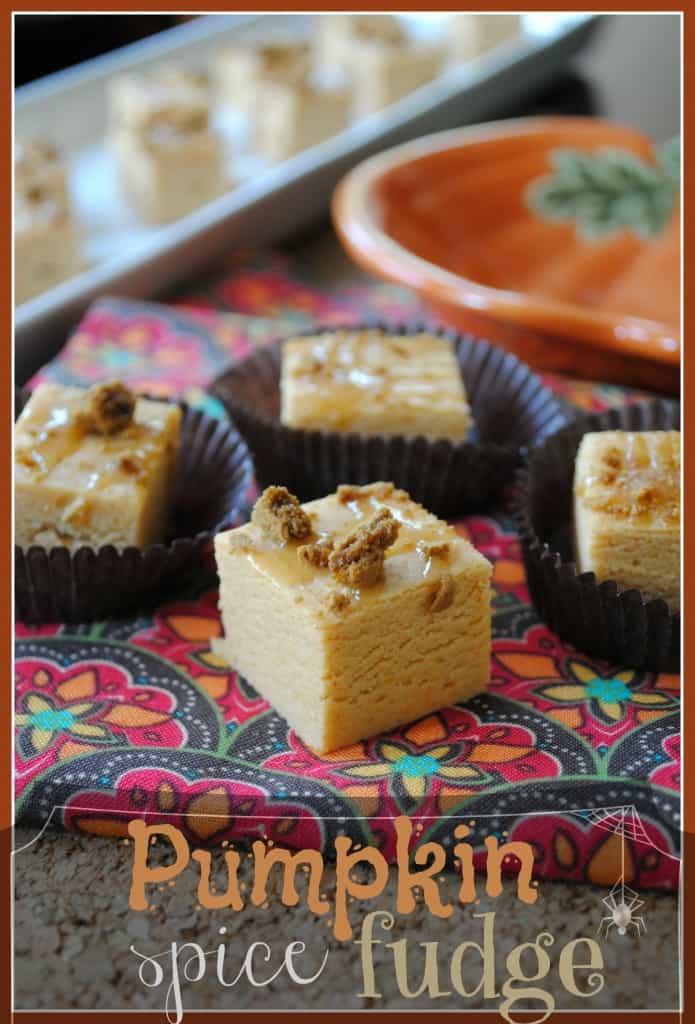 So remember when I told you to stock up on Jello Pumpkin Spice Pudding Mix? This is why.
I used it to add pumpkin flavor to my fudge. It's what I do. I've perfected how to make fudge in all flavors, including pumpkin spice.
This fudge was incredible. Yes. "WAS."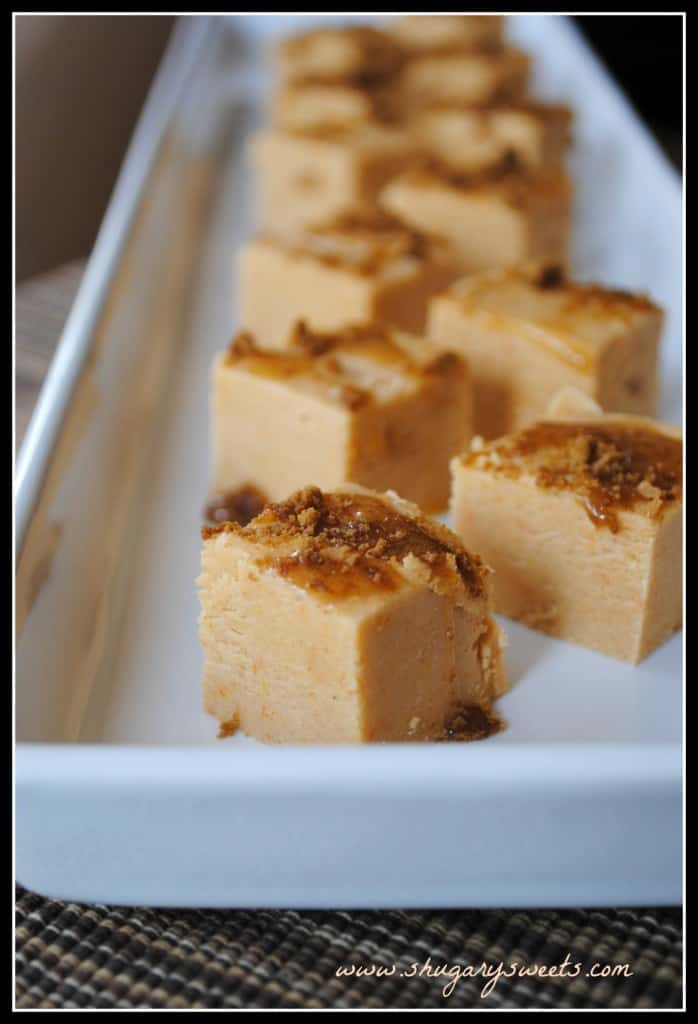 Fudge this good doesn't last long around here! Usually because it's SOOOOO good, I send it out of the house before I eat it all.
That's exactly what happened. Off it went to Michael's work. I swear I'm not helping their wellness initiatives they may have put in place.
Although, it does help me to not eat it all. So there's that.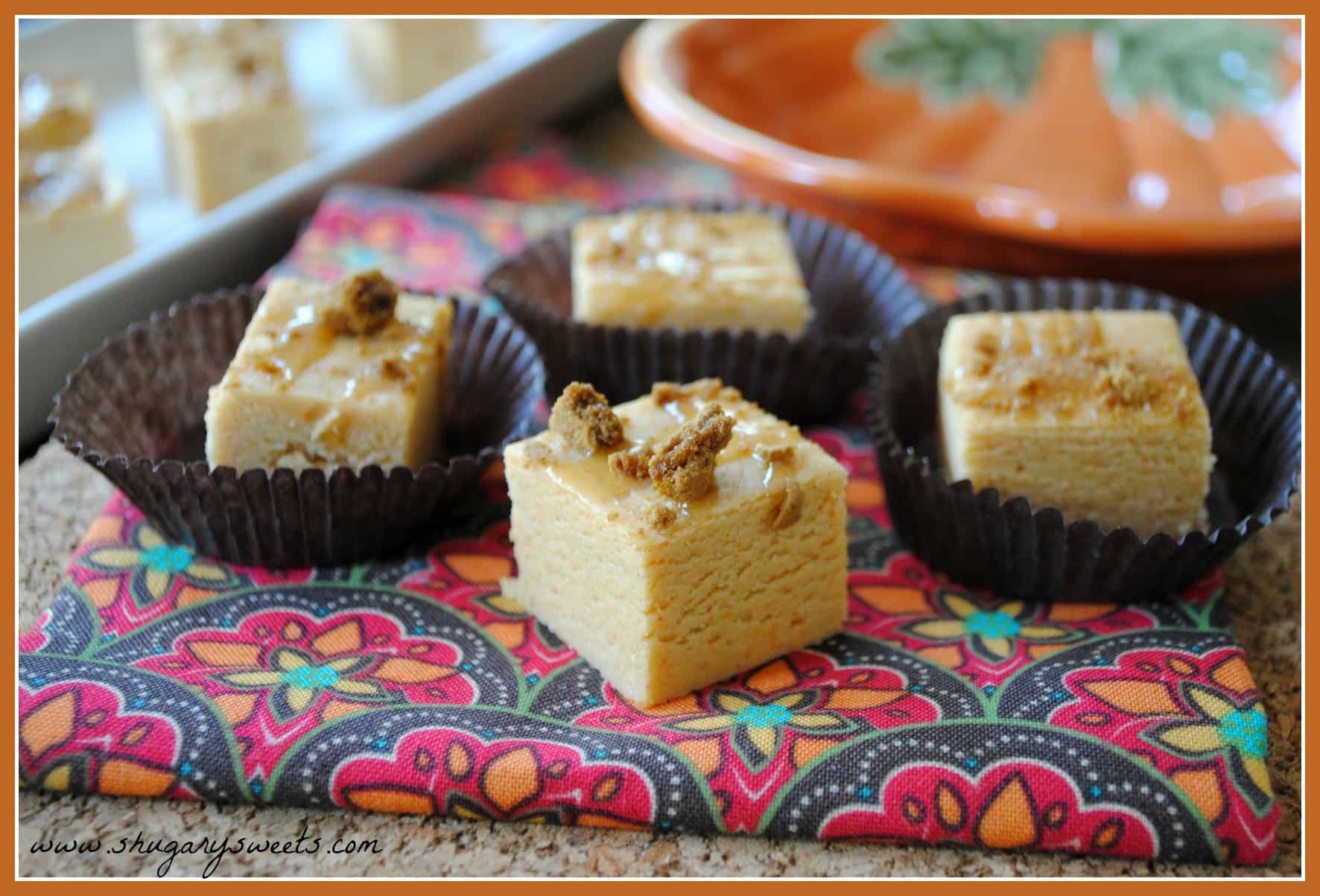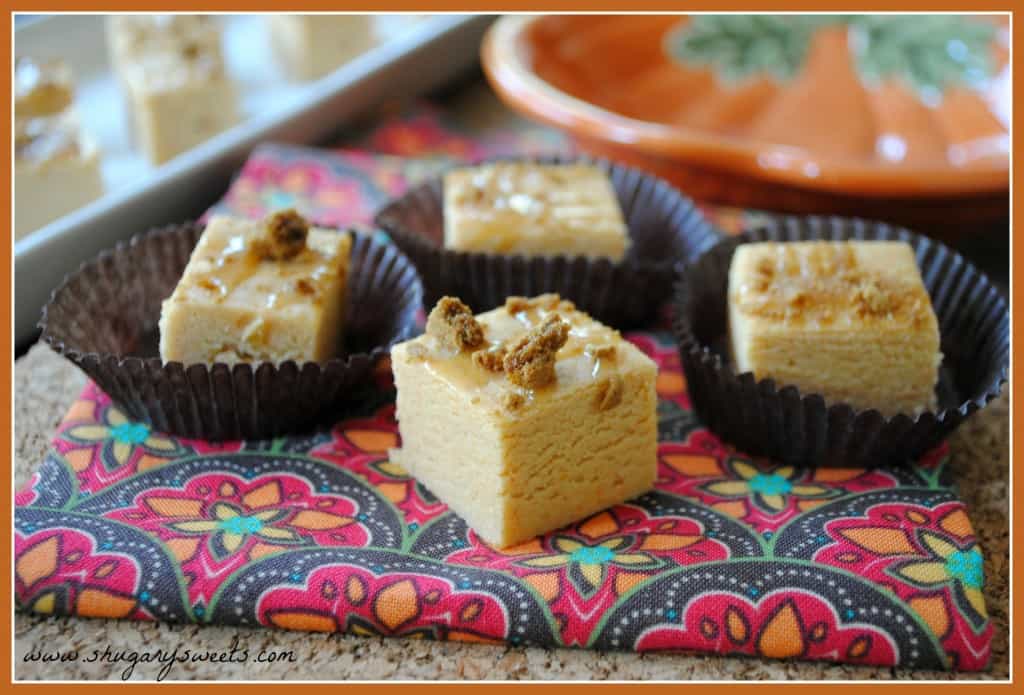 Anyone else addicted to pumpkin this time of year?
If you like this Pumpkin Spice Fudge recipe you may also enjoy….
Pumpkin Spice Fudge
Ingredients
3/4 cup unsalted butter
3/4 cup heavy cream
1 1/2 cup granulated sugar
pinch of kosher salt
11 oz pkg white chocolate morsels
3.4 oz box pumpkin spice instant pudding mix
7 oz jar marshmallow creme
2 Tbsp caramel sauce (ice cream topping)
2 Tbsp powdered sugar
3 Gingersnap cookies, crushed
Instructions
In large heavy saucepan, heat butter, cream, sugar and salt on medium high heat. Bring to a boil, stirring constantly. When it begins to boil, set timer for 5 minutes.
Continue stirring while mixtures is at a rolling boil.
Remove from heat. Quickly whisk in white chocolate, pudding mix and marshmallow creme. Whisk until fully blended (one to two minutes). Pour into a parchment paper lined 13x9 baking dish. Refrigerate 4 hours or overnight.
Remove from pan, remove parchment paper, and place on large cutting board. Cut into bite sized pieces.
In small bowl, whisk the caramel sauce and powdered sugar together. Drizzle over cut pieces of fudge and immediately sprinkle with crushed cookies. ENJOY immediately or store in covered container in refrigerator.