Rich, decadent, copycat Fannie May Fudge. It's the perfect chocolate fudge recipe for any time of year, no candy thermometer needed!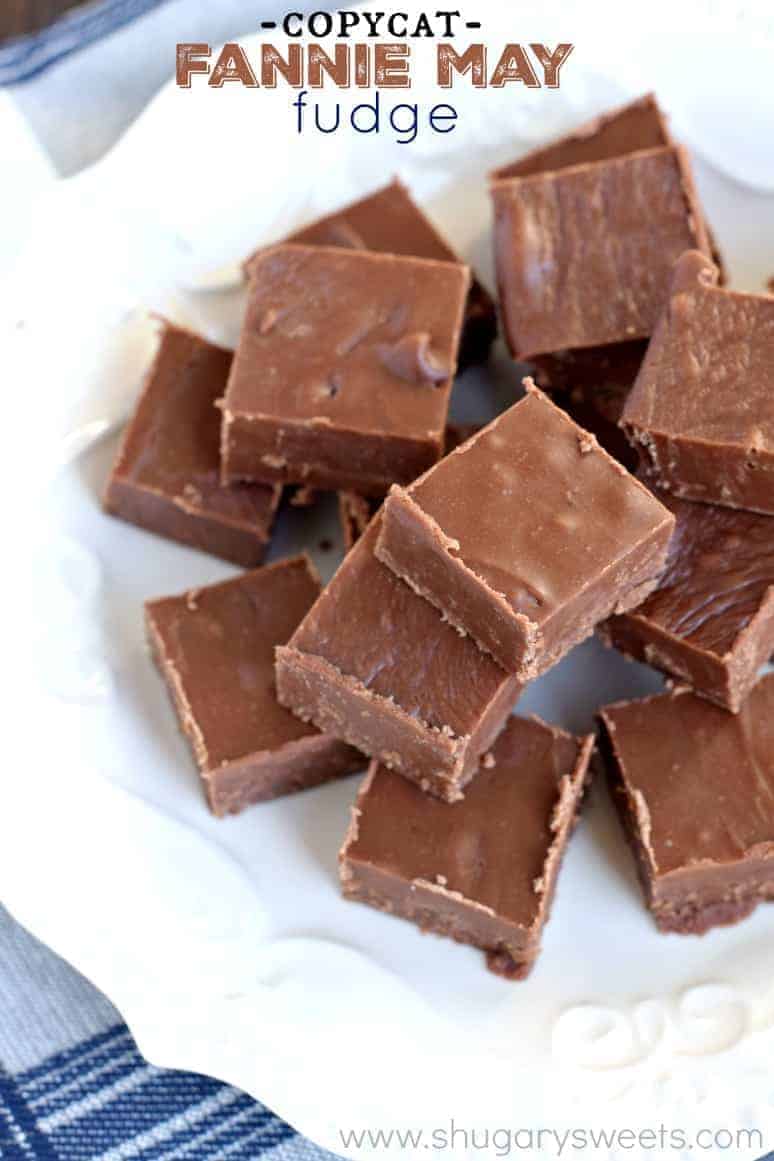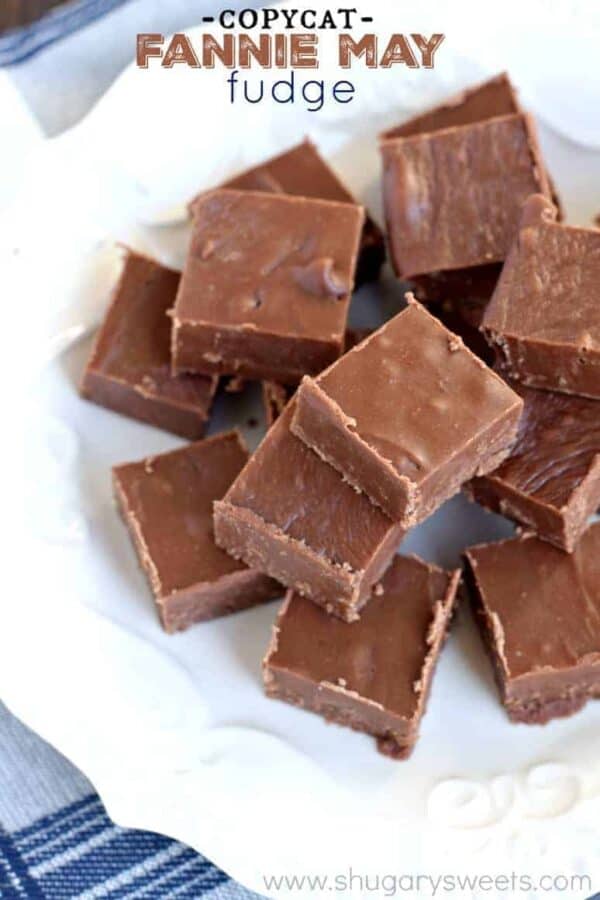 Click HERE to save recipe to Pinterest
My mom has been making this Fannie May Fudge for as long as I can remember.
It's different from most of my other fudge recipes! Unlike my Cookies and Cream Fudge and my Orange Creamsicle Fudge, this recipe use marshmallow cream as its base.
However, I've used my Fannie May Fudge recipe as a base for this Salted Caramel Mocha Fudge, Macadamia Nut fudge, and this Chocolate Cookie Dough Fudge.
I do that sometimes. I share variations of my original recipes, then realize I've never shared the original. But no worries, it's here now.
All 5 lbs of this glorious fudge.
Yes, you read that correctly. This recipe makes approximately 5 lbs of Fannie May Fudge! Plenty to share with friends and family during the holidays.
Keep reading to find out how to store your Fannie May Fudge to last all season long.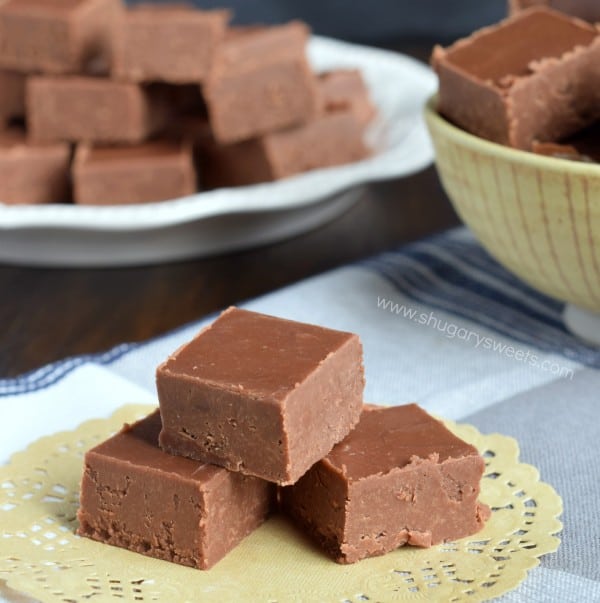 HOW TO MAKE FANNIE MAY FUDGE
My Fannie May Fudge recipe is easy to make since you don't need to use a candy thermometer to make it.
I like to use both milk chocolate and semi-sweet chocolate to make my Fannie May Fudge. Both of these go into the bowl of a stand mixer, along with marshmallows and vanilla.
Meanwhile, combine sugar, milk and butter in a saucepan and bring these ingredients to a boil. Once these come to a boil, all you have to do is keep it boiling for 2 minutes before you pour it over the chocolate and marshmallows and whisk until melted.
That's it – no candy thermometer. If you can set a timer for 2 minutes, you can make fudge!
HOW TO STORE FUDGE
I pour the Fannie May Fudge into a large 15 x 10 x 1-inch baking sheet that's lined with parchment paper. Once it's chilled and firm, I will remove it from the pan and cut it into approximately 4 large rectangles.
I store these rectangles wrapped in parchment paper and in an airtight ziploc bag in my freezer. I usually make this fudge mid-December and store it in my refrigerator in these "packs."
Then, when I'm making up a cookie or candy plate for a party, hostess gift, friend, etc, I will cut just the amount of fudge needed.
By not cutting the fudge into bite sized pieces immediately, it will maintain its freshness longer (straight through the holidays)! When cutting it into pieces, they tend to dry out quicker…so use within a few days if you're chopping them up for gifts!
Whip up a batch of Fannie May Fudge and store it to share with your friends and family this holiday season. Or keep some for yourself. It'll be our secret!
Connect with Shugary Sweets!
Be sure to follow me on my social media, so you never miss a post!
Facebook | Twitter | Pinterest | instagram 
I created a fun little group on facebook and I'd love for you to join in! It's a place where you can share YOUR favorite recipes, ask questions, and see what's new with Shugary Sweets (so that you never miss a new recipe)! If you'd like to check it out, you can request to join HERE.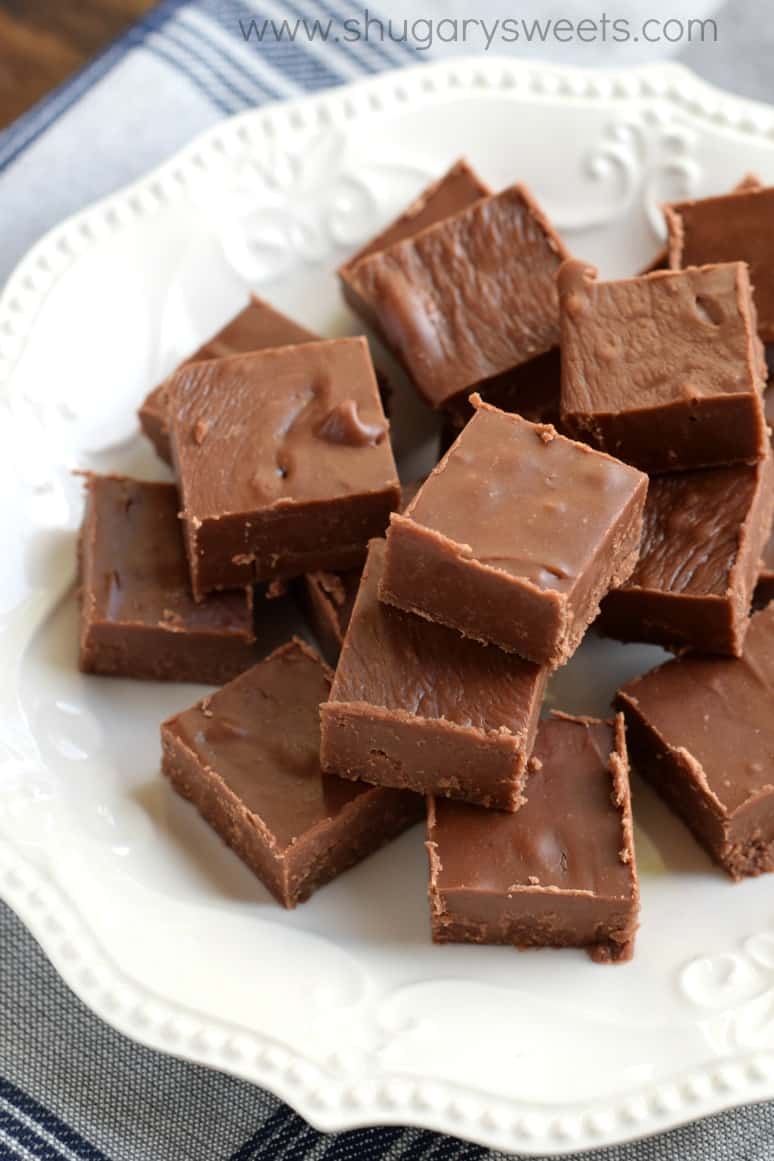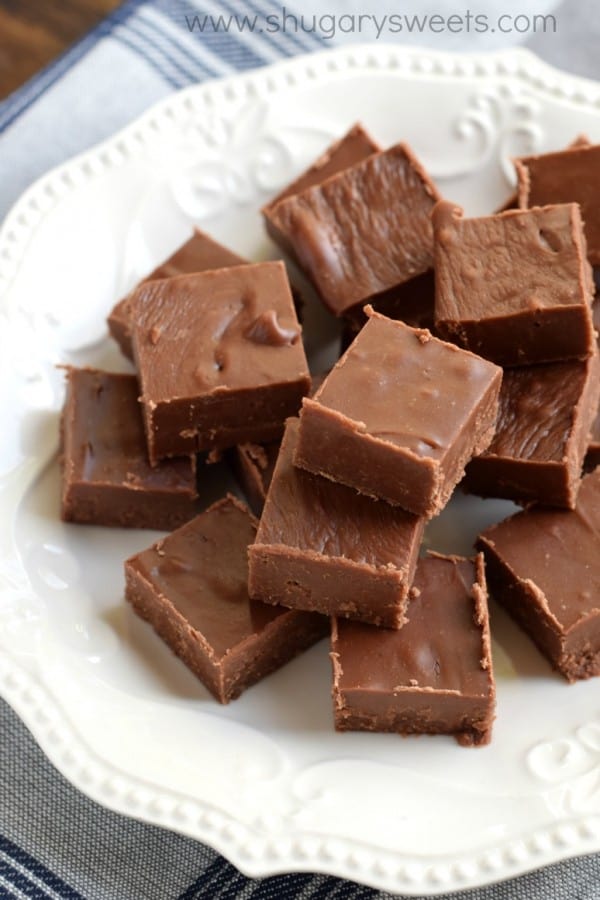 Need ideas for what else to make for those cookie and candy plates?
Here are a few of my favorites….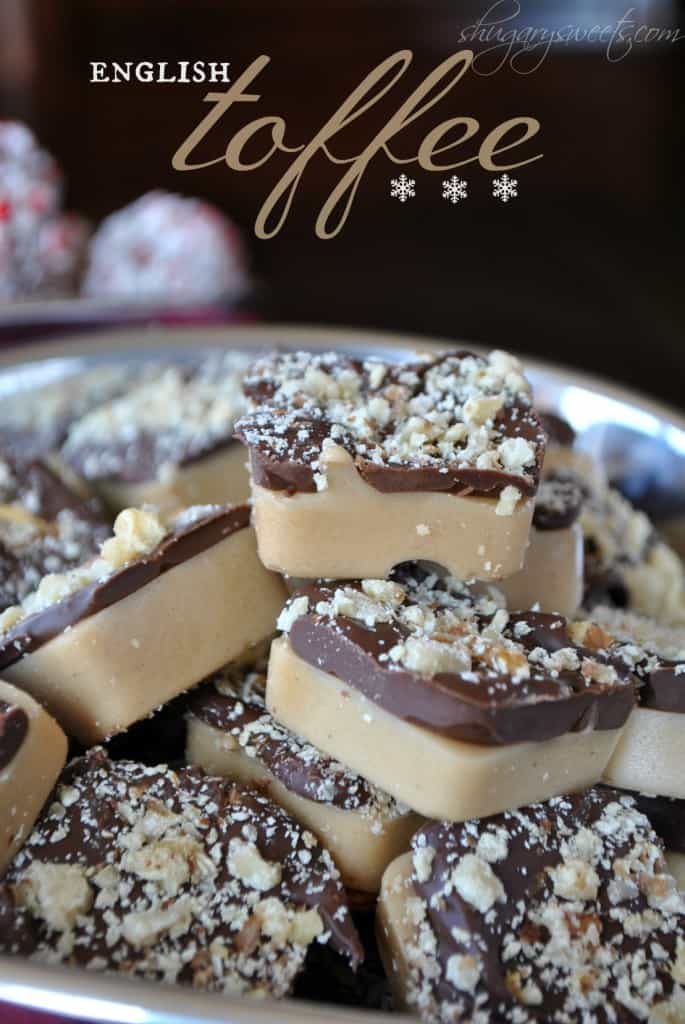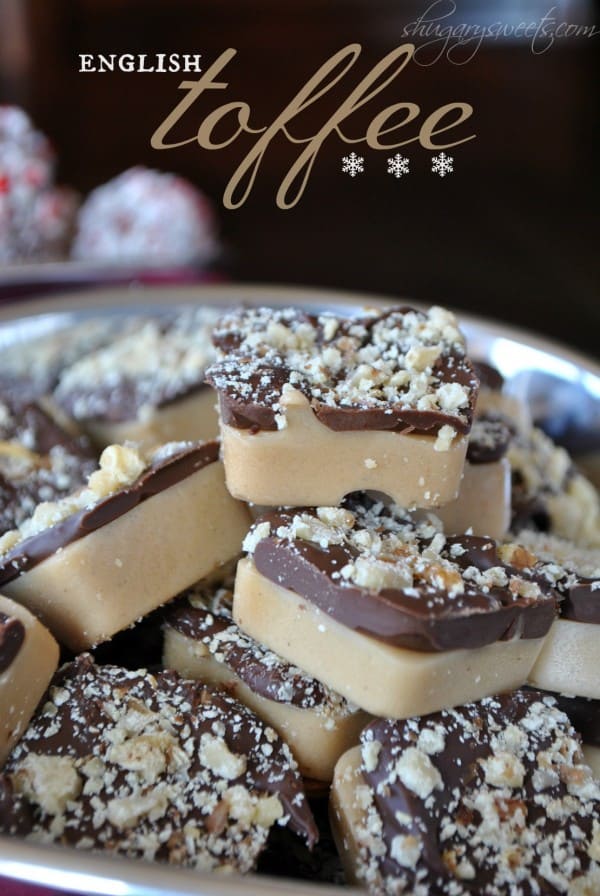 English Toffee: I kid you not when I tell you that my husband and I make over a dozen batches every holiday! GREAT GIFTS!!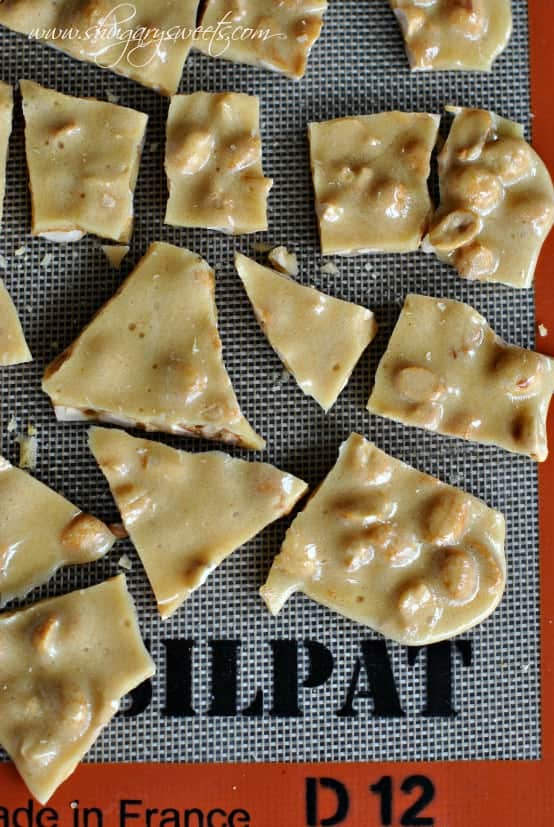 Microwave Peanut Brittle. Made in 10 minutes! What's not to love about that?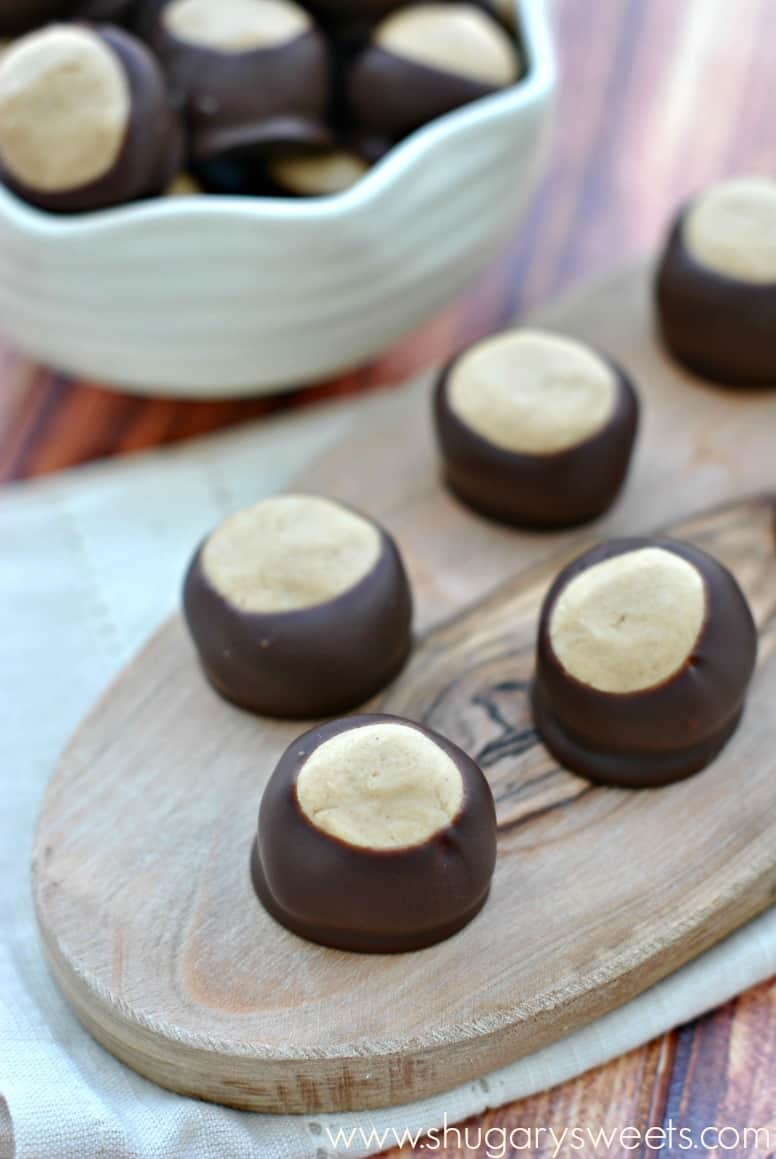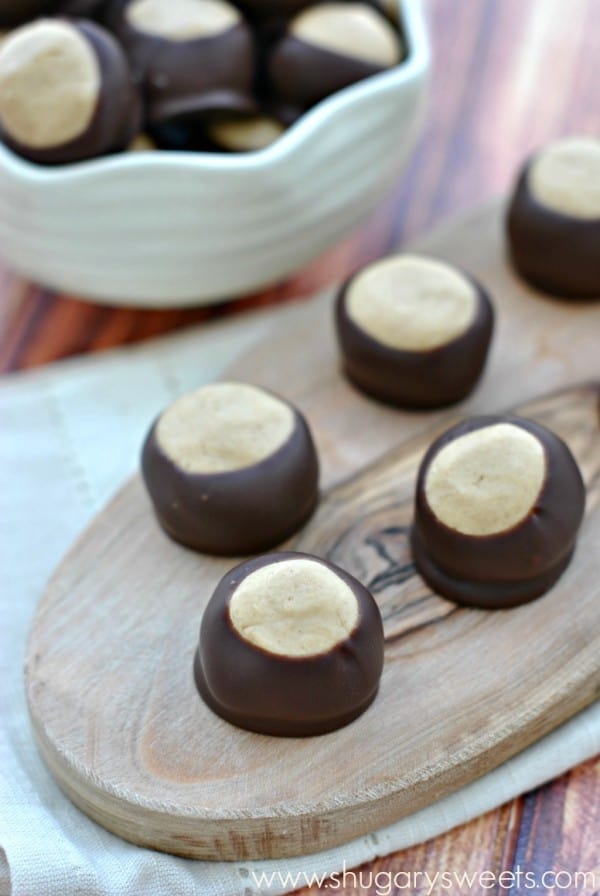 Peanut Butter Buckeyes: it's not the holidays without these tasty peanut butter and chocolate treats!

Today's recipe was originally published on Shugary Sweets on December 2, 2015.