Love Reese's eggs? Make them at home with this fun easy Chocolate Peanut Butter Eggs recipe!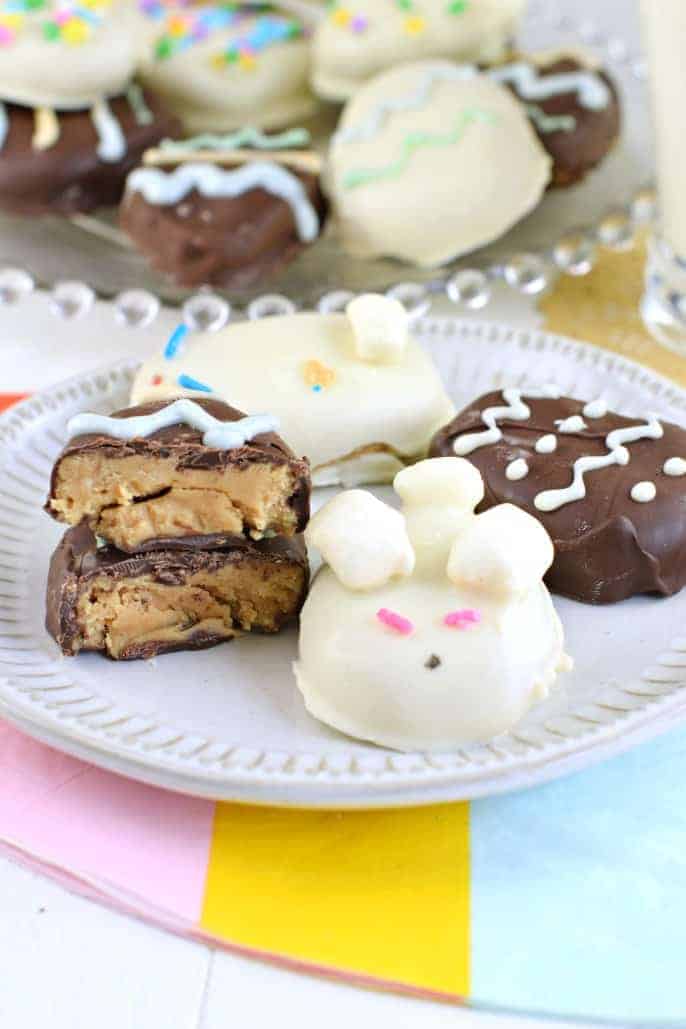 Reese's PB Eggs
Easter candy season is finally here! Yes, I know plenty of other holidays give us the opportunity to stuff our faces full of candy.
I love the chocolate hearts of Valentine's Day and the fun-sized candy bars of Halloween as much as the next girl but at Easter, there's only one candy I really want. . .
Reese's Eggs.
What is it about the egg shape that makes a Reese's peanut butter cup taste that much better? My girls inherited my love for this Easter treat so this year I thought we'd try making our own Homemade Peanut Butter Eggs.
I used my Buckeye recipe and shaped the peanut butter filling into eggs.
My girls helped decorate once they were dipped in chocolate. So fun and easy! I remember seeing a few cute chocolate peanut butter bunnies on Pinterest too so made a couple to throw in the mix!
Cuteness squared! These were so much fun to make. Not too time consuming, this is the perfect kitchen project to make with the kids over spring break! If your kids liked helping you decorate Christmas Cookies, they'll love this recipe.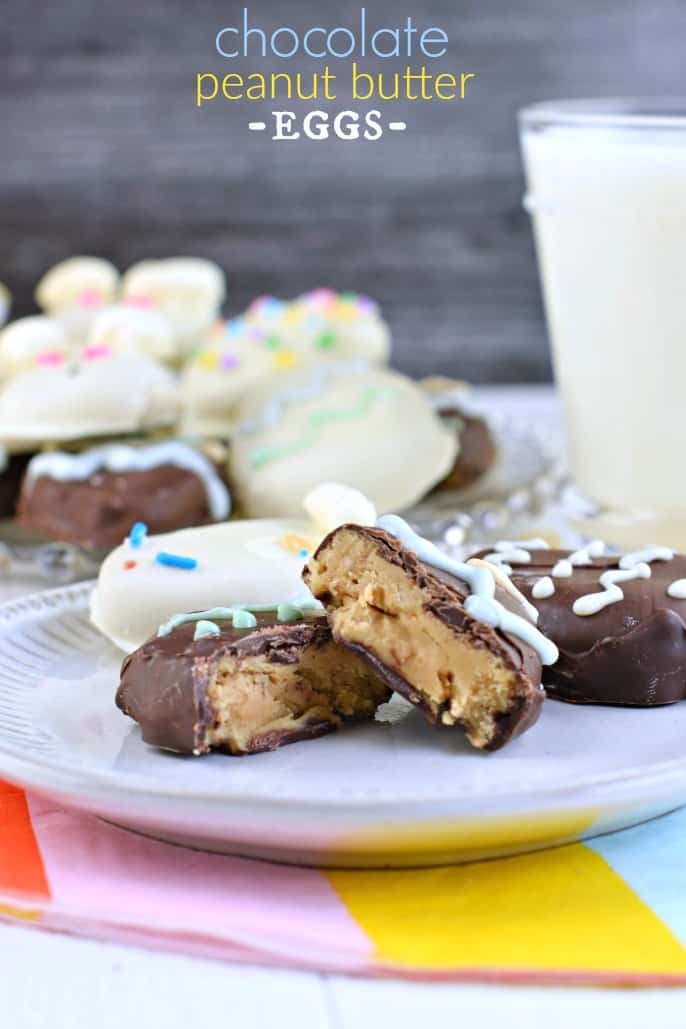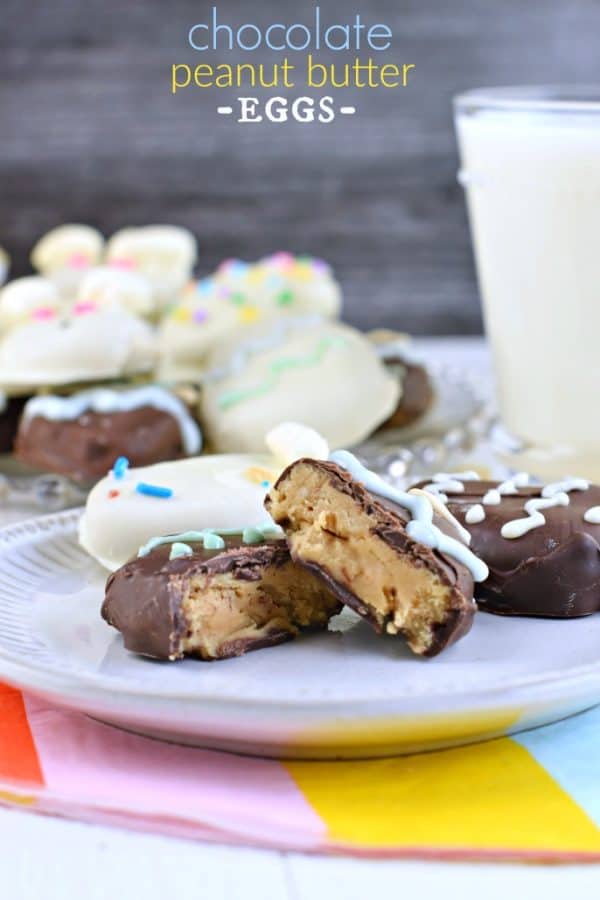 This method of decorating peanut butter eggs is also an easy way to turn store bought candy into something extra cute for an Easter basket or party.
For those of you who like the "EASY" button, and you don't have time (or desire) to make the eggs yourself, go ahead and run to the store and pick up some packages of Reese's peanut butter eggs.
You can decorate them with your kids and have a great time–no one need know that you didn't make the eggs yourself. I won't tell. Or judge. Promise. Unwrap, then decorate, and share! Enjoy!
If you have the time (and the inclination), though, making peanut butter eggs from scratch is satisfying and easier than you'd think. Everyone will be impressed!
What you'll Need
To make the peanut butter eggs, you need:
Combine them with your mixer and refrigerate for about one hour for easier handling. Scoop out a big spoonful of the peanut butter mixture and roll it into a two inch log. Then pinch one end to create an egg shape. Press your thumb on top of the egg to flatten.
Lay the egg on a wax paper lined baking sheet. Repeat until all dough is used. Freeze for at least 30 minutes.
While the peanut butter eggs are freezing, you're going to prepare the candy coating. Melt 12 oz of chocolate candy coating and 12 oz of vanilla candy coating in separate dishes according to package directions.
When the eggs are ready, dip each egg into the melted chocolate (or vanilla), tap off the extra coating and lay it on a piece of parchment. Repeat until all eggs are coated.
To decorate the peanut butter eggs: Melt various colors of candy coating in small bowls. Put the melted coating in a ziploc bag and snip of the corner. Decorate your eggs as desired!
To decorate the peanut butter eggs with sprinkles: Re-dip the egg into desired chocolate (or vanilla) and add sprinkles immediately.
Allow eggs to set (about 10 minutes) at room temperature. Enjoy immediately or store in the refrigerator for best flavor.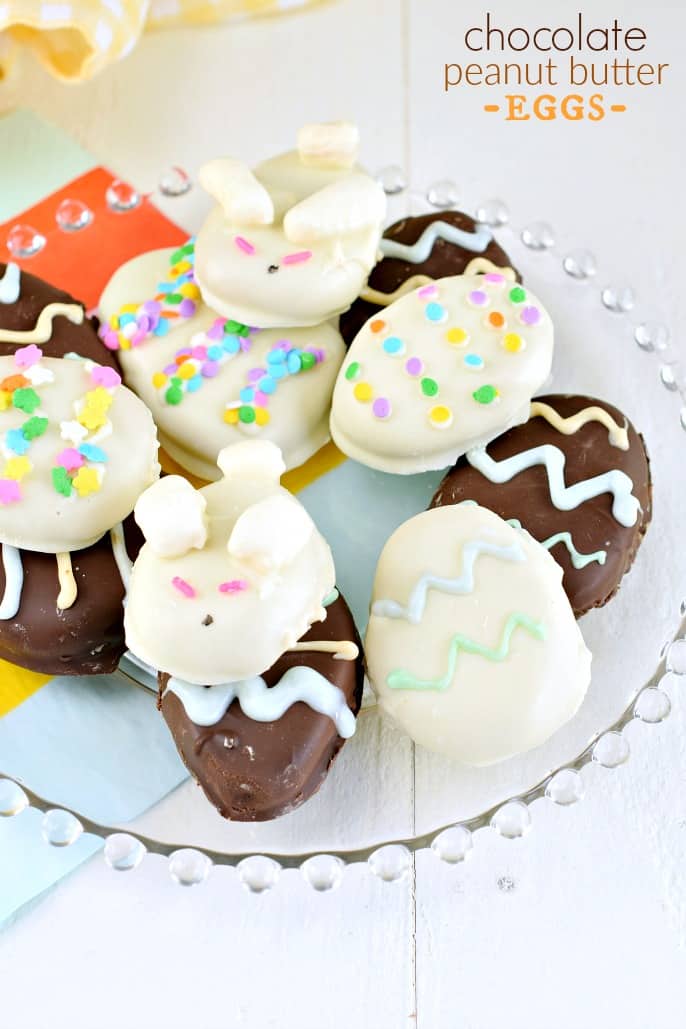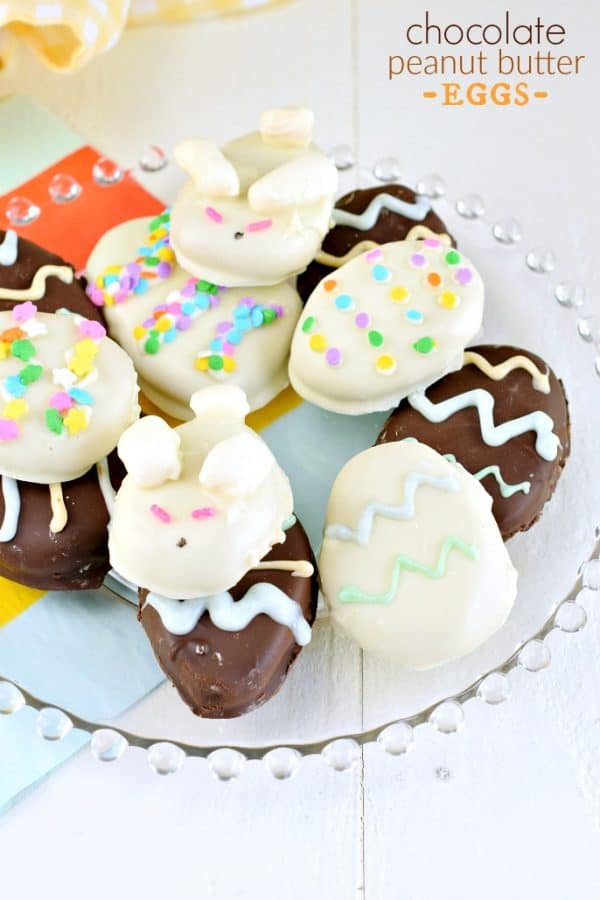 Tips for Making Chocolate Peanut Butter Eggs
Use two forks to dip the eggs into the chocolate coating. Hold the eggs between the forks and allow the excess to drip off before you move the eggs to the parchment paper to set. This creates smooth coating with less mess than using a spoon.

To turn a peanut butter egg into a bunny, use a toothpick to dot on the eyes with chocolate. Then use the vanilla bark to attach two jimmies (for the ears) and half a mini marshmallow (for the tail).

Don't care to decorate your eggs? These are still delicious and cute served "naked"!
Chocolate peanut butter eggs freeze well too for longer storage. Freeze on the wax-lined cookie sheet, then transfer to an airtight container or freezer bag to maintain flavor.
You are welcome to use all milk chocolate, dark chocolate or vanilla coating to make these eggs. We liked the combo of chocolate and vanilla but whatever your family likes will be tasty–and cute.
Make your own Reese's Peanut Butter Eggs for Easter with this easy and fun recipe.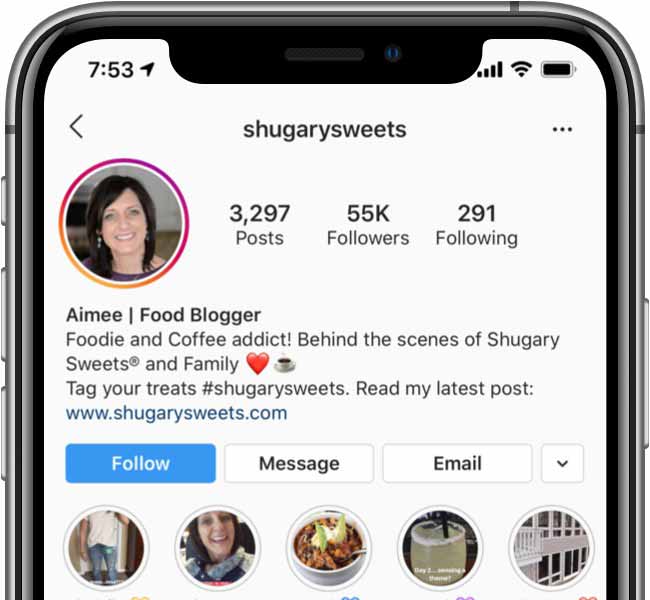 Recipe originally published March 2012. New photos April 2019.