Chocolate Peanut Butter Eggs
Love Reese's eggs? Make them at home with this fun easy Chocolate Peanut Butter Egg recipe!
Be sure to follow me on Bloglovin'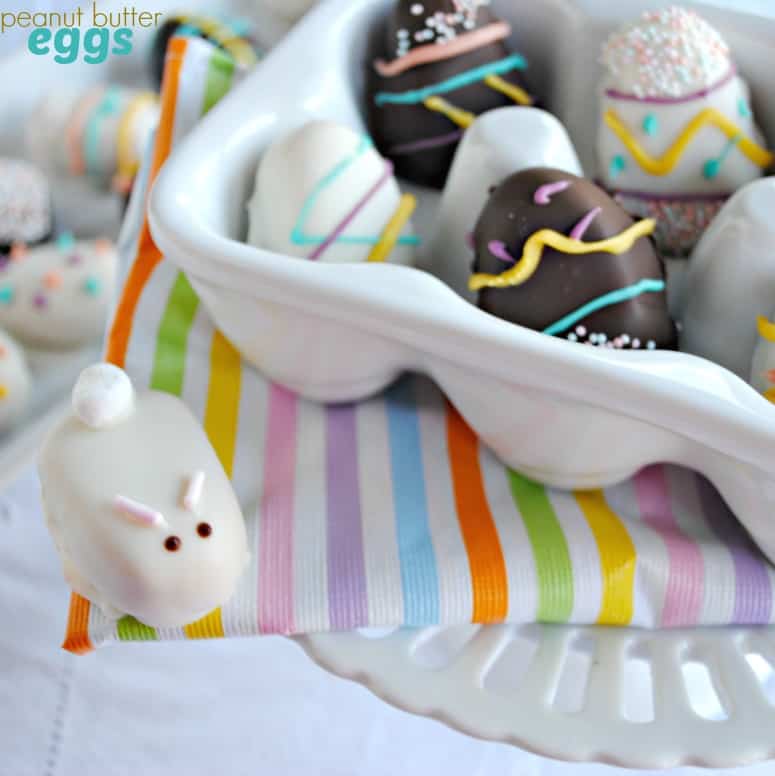 Cuteness squared! These were so much fun to make. I used my Buckeye recipe and shaped the peanut butter into eggs. My girls helped decorate once they were dipped in chocolate. So fun and easy! I remember seeing those cute bunnies on Pinterest, so made a couple to throw in the mix!
For those of you who like the "EASY" button, and you don't have time (or desire) to make the eggs yourself, go ahead and run to the store and pick up some packages of Reese's PB eggs. I won't tell. Or judge. Promise. Unwrap, then decorate, and share! Enjoy!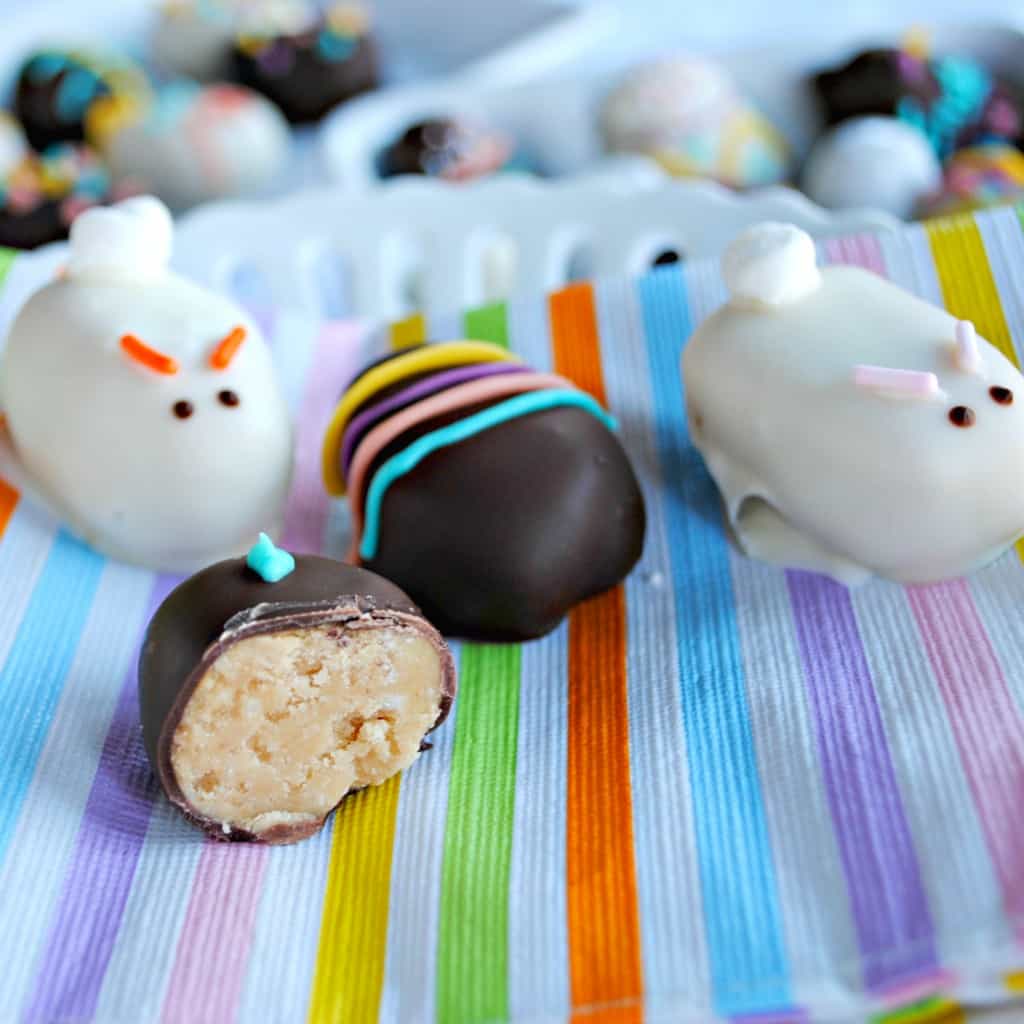 Connect with Shugary Sweets!
Pinterest | instagram | Bloglovin'
Chocolate Peanut Butter Eggs
Ingredients
3/4 cup butter, melted
4 cup powdered sugar
1 1/2 cup peanut butter
1 tsp vanilla
12 oz chocolate candy coating
12 oz vanilla candy coating
sprinkles
colored candy melts
Instructions
Combine butter, sugar, peanut butter and vanilla in mixer. For easier handling, refrigerate for about one hour. Roll into a two inch log, then pinch one end to shape like an egg. Press thumb on top to flatten. Lay on wax paper lined baking sheet. Repeat until all dough is used. Freeze for at least 30 minutes.
Melt chocolate and vanilla candy coating in separate dishes, according to package directions. Using two forks, dip each egg into chocolate (or vanilla), tap off the extra coating and lay it on a piece of parchment. Repeat until all eggs are coated.
To decorate, melt various colors of candy coating in small bowls. Put in a ziploc bag and snip of the corner. Decorate. To decorate with sprinkles, re-dip the egg into desired chocolate (or vanilla) and add sprinkles immediately. To make the bunny, use a toothpick to dot on the eyes with chocolate. Then use the vanilla bark to attach two jimmies (for the ears) and half a mini marshmallow (for the tail). Allow eggs to set (about 10 minutes). I store mine in refrigerator for best flavor!