What would YOU do for a piece of Salted Caramel Mocha Fudge? One piece of this fudge, and you're going to keep wanting more!
Be sure to sign up for my email…new recipes in your inbox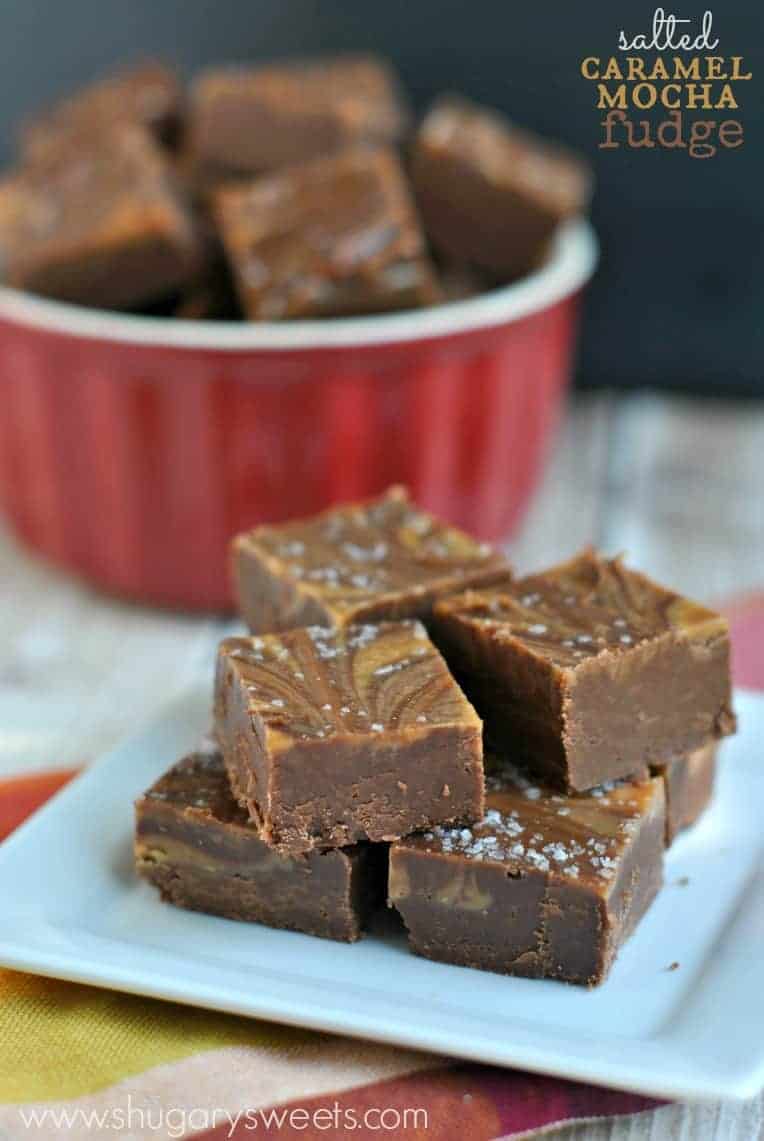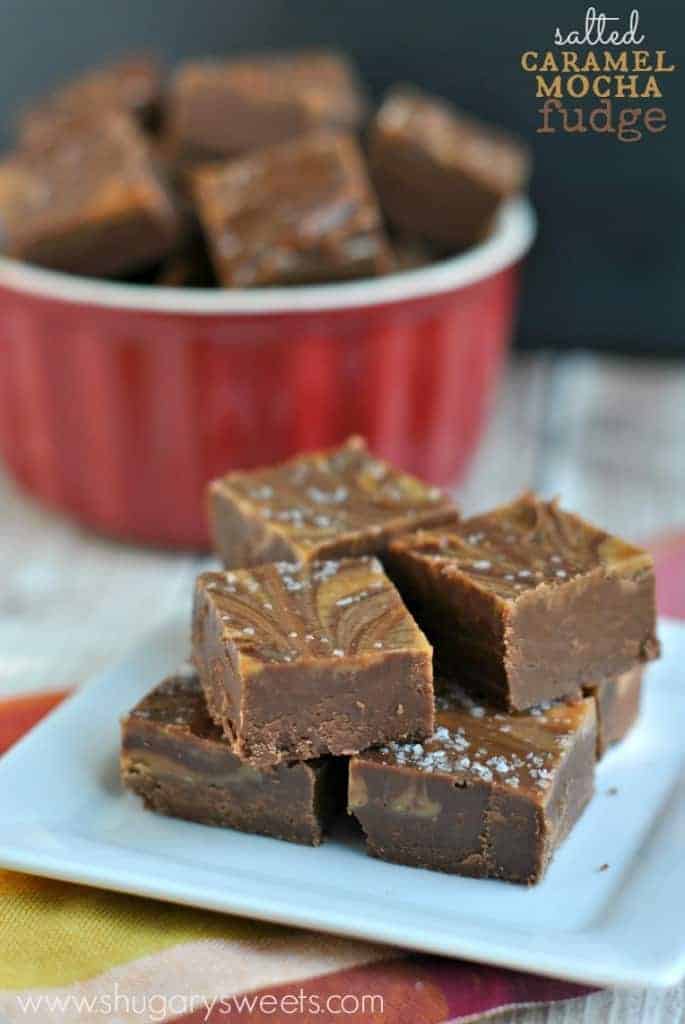 Well, here we are again. I feel like I'm having deja vu. I sense that we recently talked about my love for Salted Caramel desserts.
Ah yes, if you're a regular here you would remember last month I shared some Salted Caramel Mocha Truffles and a Salted Caramel Cheesecake Cake. Ironically though, this fudge was made at the same time. I went through a couple weeks of severe cravings. No, I'm not pregnant. I just get a bit obsessed with a flavor profile.
Remember all the pumpkin desserts I've shared this month?
Anyways, back to today's fudge recipe.
The base recipe of this fudge is one you have seen before. Here it is disguised as Chocolate Peanut Butter Fudge. Growing up we called this Copycat Fannie May Fudge. Fannie May is a Chicago based candy company, with melt in your mouth chocolates. I'm going to warn you though, this makes a big pan of fudge. You use a 15x10x1 baking sheet. It's 5 pounds of fudge. Perfect for sharing with friends. Giving to teachers. Sending to your favorite blogger. Eating in the afternoon with a hot cup of coffee. All those things, YES.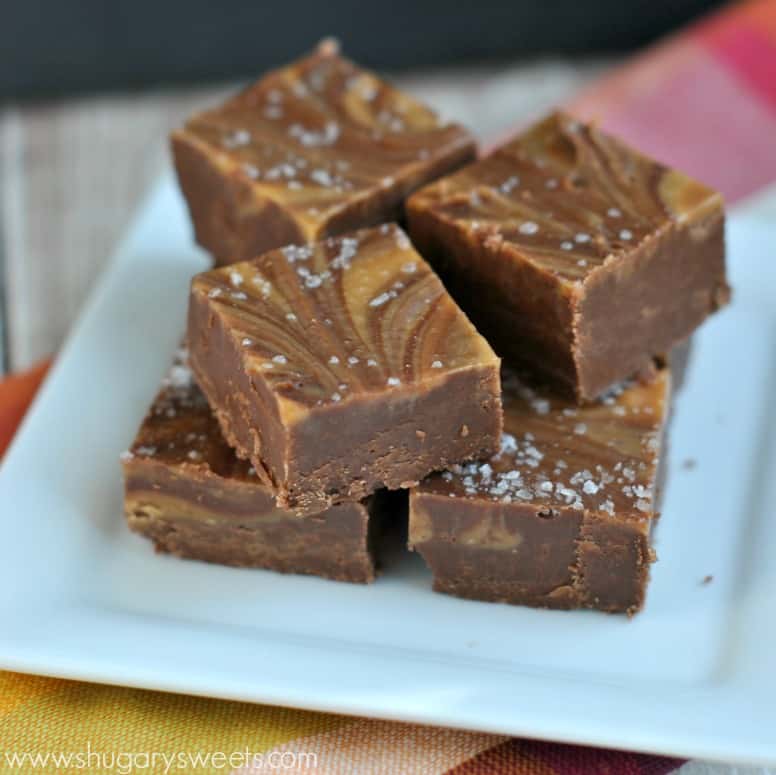 Head on over to Food Fanatic to read more about this recipe! I'm the candy contributor over there!