Chewy Pumpkin Oatmeal Cookies with White Chocolate Morsels and Maple Glaze need a place in your cookie jar this fall! These are everything I love about autumn baked into one amazingly tasty treat.
We are obsessed with pumpkin desserts all year long. This Pumpkin Dump cake is easy and loved by everyone who tries it! Or give our favorite Pumpkin Spice Fudge a try this holiday season.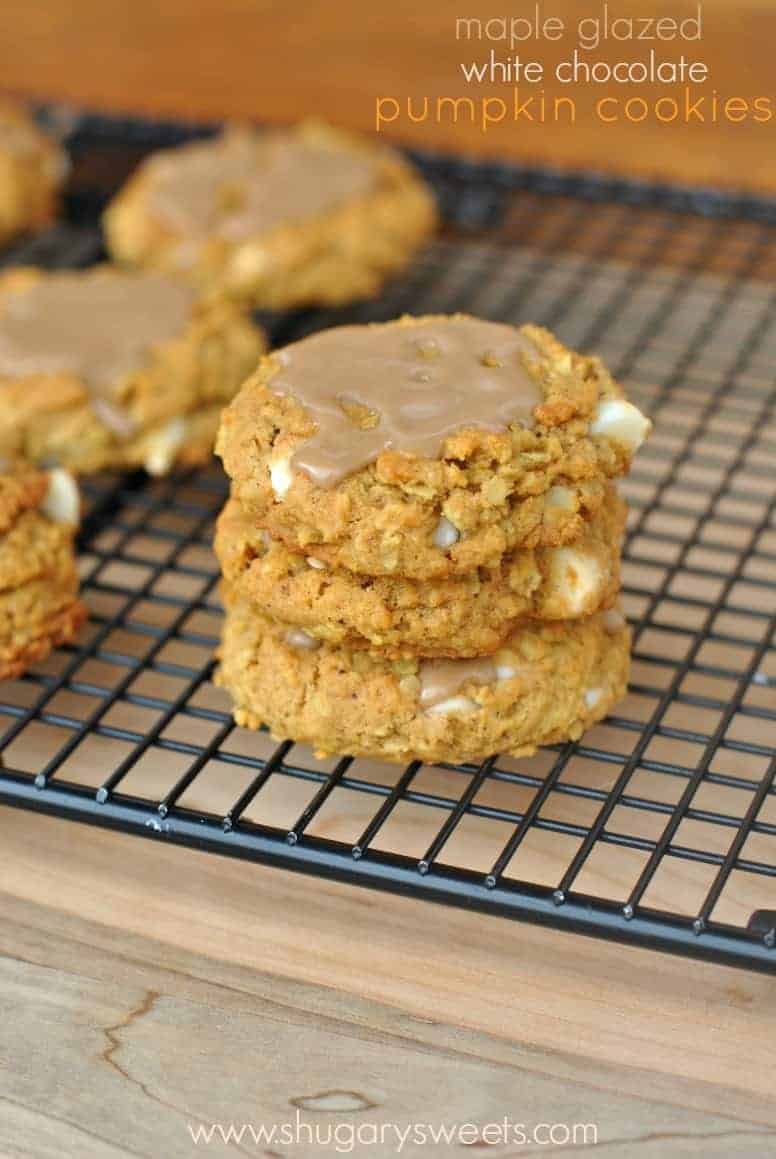 Pumpkin Oatmeal Cookies
Creating the perfect pumpkin cookie takes time. As in numerous batches of cookies–some edible, some not so much.
Just when I was about to give up, I remembered this Iced Oatmeal Cookie recipe on my blog. And I thought . . . perfect!
The oatmeal will absorb some of the extra liquid from the pumpkin creating a delicious, soft (NOT CAKE-Y) pumpkin cookie.
I was thrilled that these cookies came out chewy with lots of real pumpkin flavor. But I couldn't stop there!
I had to go whip up a glaze.
Pumpkin and maple go hand in hand. You may remember this duo in my favorite Pumpkin Donuts recipe! That sweet maple glaze is divine!
Oh, and instead of chocolate chips, like you might see in most pumpkin cookies, I used white chocolate morsels.
This is such a delicious pumpkin cookie; and I can say that honestly since I ate nearly half of them on my own.
Bonus: it's naturally egg free and therefore safe for those with egg allergies.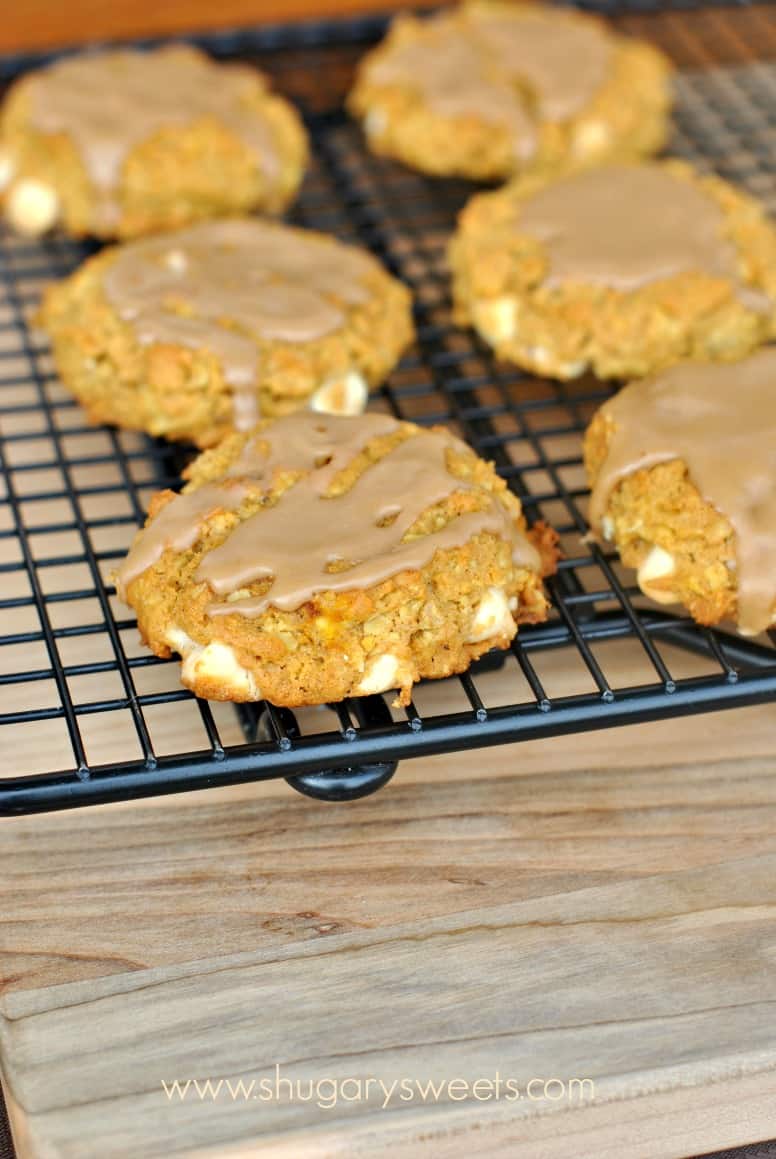 Ingredient Notes
To make these pumpkin oatmeal cookies, you need:
Pumpkin Puree (canned, NOT pumpkin pie filling)
Butter
White and brown sugars
Quick cooking oats
All Purpose Flour
Cinnamon and nutmeg -(or substitute pumpkin pie spice)
Baking soda and baking powder
White chocolate morsels
How to Make Maple Glaze for Cookies
This glaze requires just three ingredients:
Powdered sugar
Milk
Maple flavoring (or extract)
Whisk the ingredients together in a bowl and use a spoon to drizzle the glaze over the cooled cookies. Let the cookies sit until the glaze hardens (at least 15 minutes) before serving.
The combination of pumpkin, maple and white chocolate in these cookies is almost addictively good. Unlike some other pumpkin cookies I've tried, there's nothing at all cake-like about these treats.
The chewy oatmeal texture plus spiced pumpkin flavor definitely has me in the mood for fall. Sweet bits of white chocolate made them even better.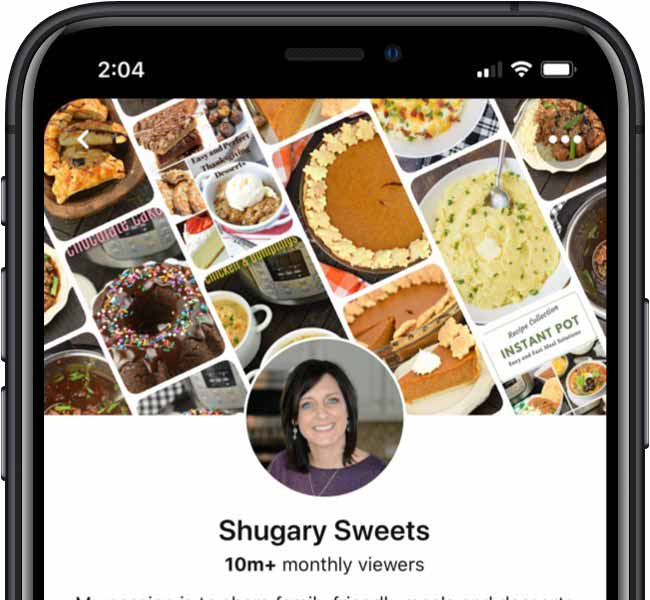 Substitution Ideas
Raisins
Dried cranberries (craisins)
Chopped Pecans
Walnut pieces
Butterscotch morsels
Personally, I think the white chocolate chips were just perfect in these cookies but I think next time I might try a version with nuts, too, for something a little different.
I suppose you could also make these without the glaze if you want a more basic, but why miss out?
The thin later of glaze gives the cookies an impressive finishing touch with hardly any extra effort.
Add some homemade chai spice mix to the dough. Or whip up a batch of these chai cookies instead!
Recipe FAQs
How do I store pumpkin cookies?
Store these pumpkin cookies at room temperature and they'll keep soft and chewy for about a week.
Can I freeze pumpkin glazed cookies?
Yes! To freeze pumpkin cookies, stick a piece of parchment paper between each layer of cookies in the freezer to keep the maple glaze from sticking the cookies together. Thaw in the fridge overnight or for a few hours at room temperature (a great option for lunch boxes).
Can I make these pumpkin cookies ahead of time?
Yes! Assemble cookie dough balls on a cookie sheet and freeze for 30 minutes. Remove from freezer and store cookie dough balls in airtight container. When ready to bake, add an extra 1-2 minutes to baking time.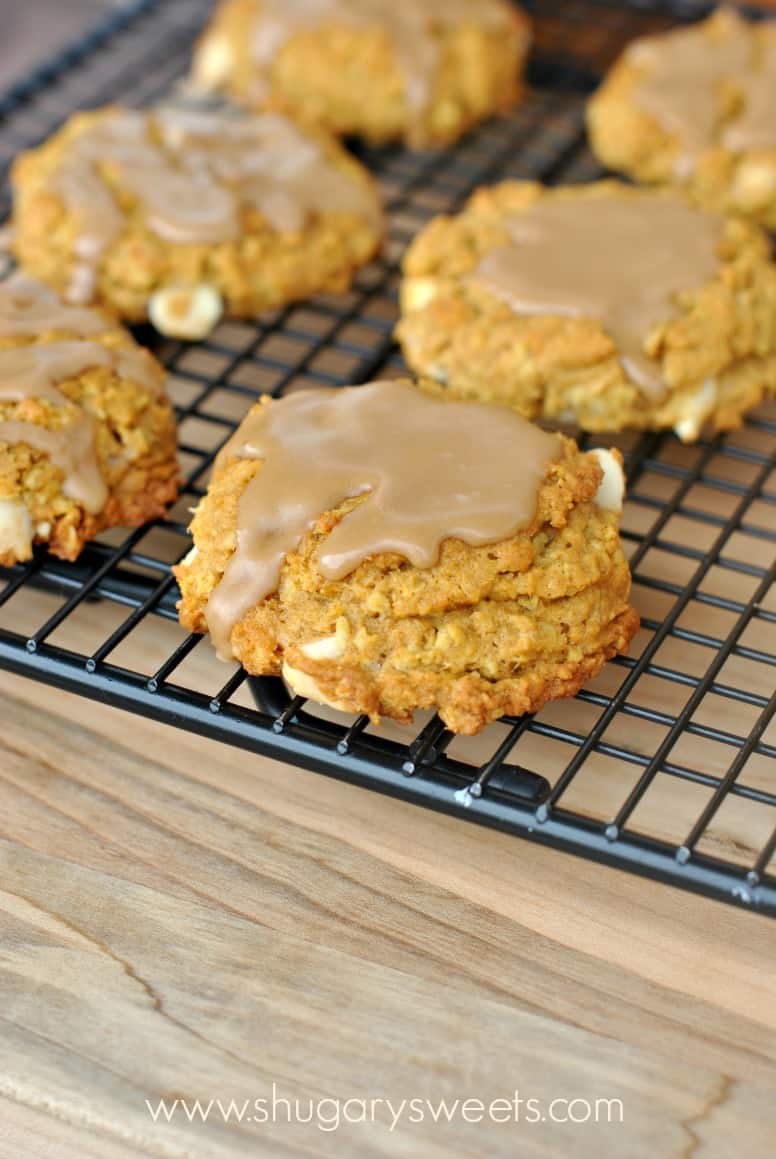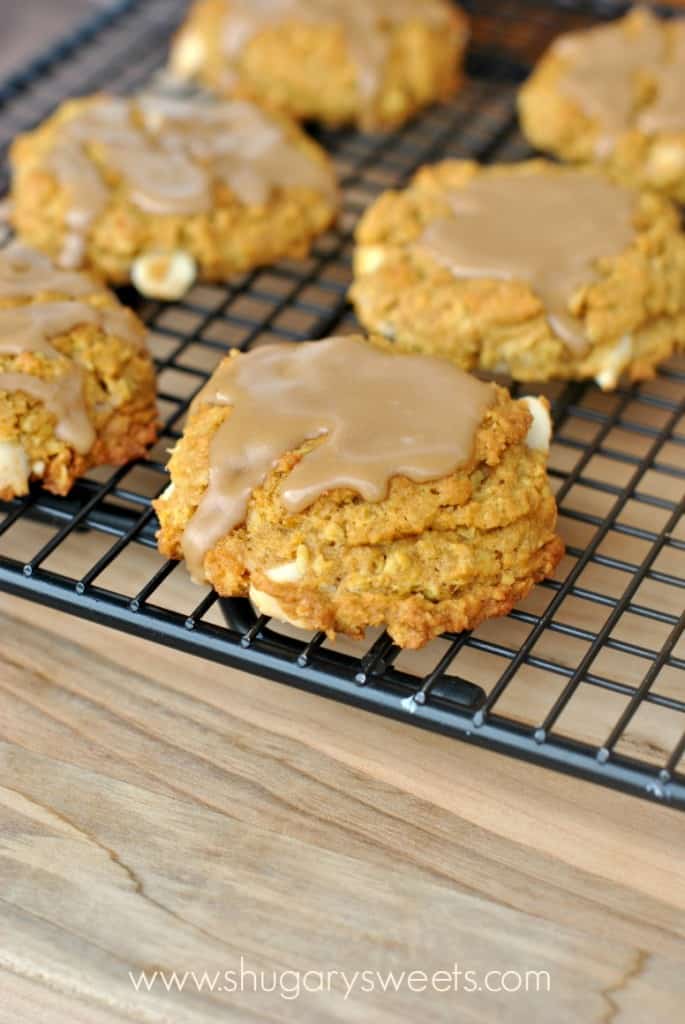 More Cookie Recipes
Whether you serve these Pumpkin Oatmeal cookies as an after school snack, a lunch box treat or even a quick breakfast, everyone loves them. Give them a try this fall and find out for yourself!