These soft chai spice cookies are like the best snickerdoodles combined with your favorite fall flavors! Homemade chai spice mix makes for a warm and comforting cookie.
Cozy up by the fire with a plate of these cookies and a mug of Homemade Hot Chocolate. These Pumpkin Spice Meringue Cookies would be a delicious addition too!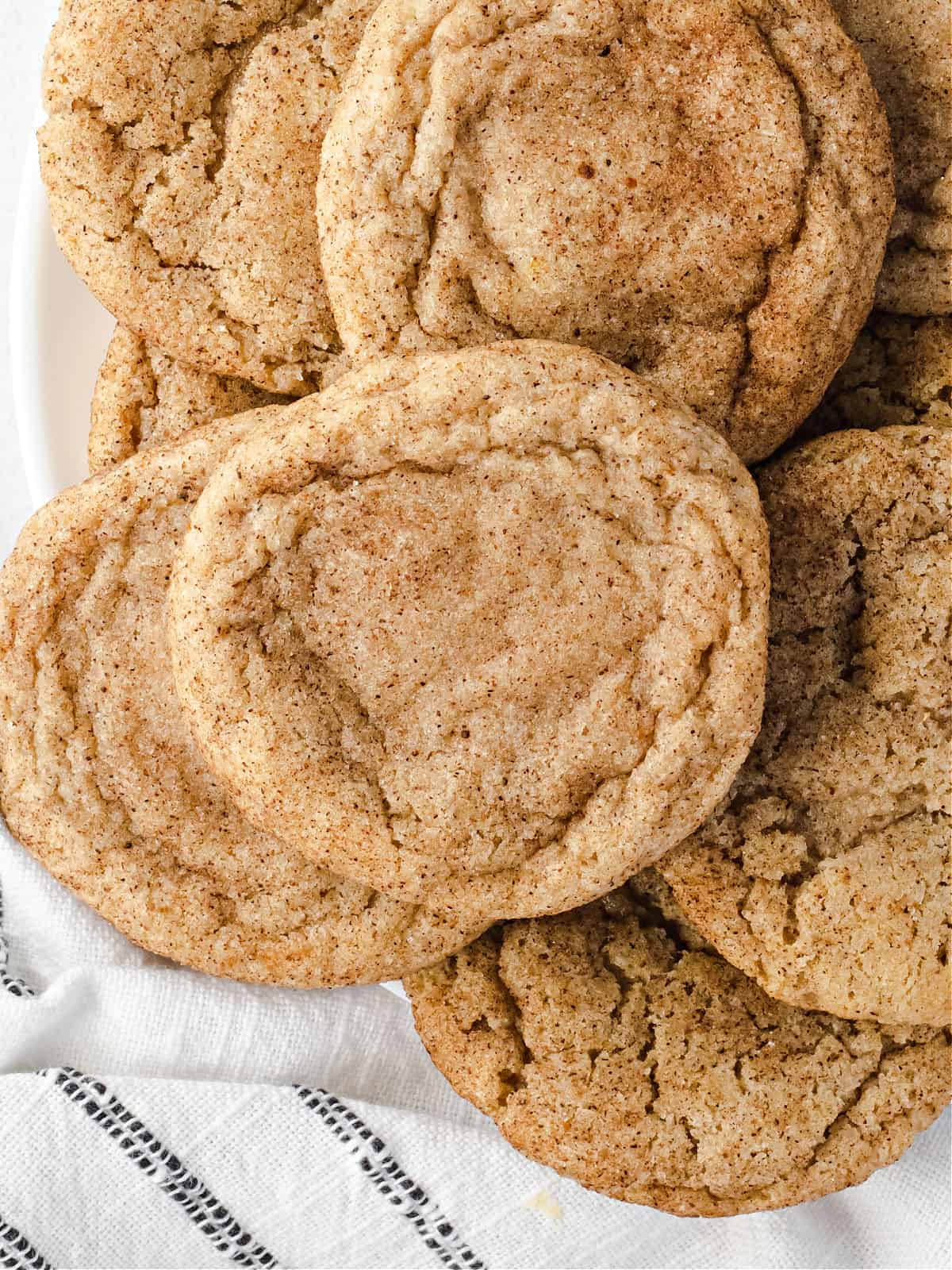 Why this Recipe is Best
I've been on a bit of a Chai kick lately! My homemade Chai Spice Mix is so easy to add to everything from breads to cookies and even chai latte cupcakes.
These cookies have everything you love about snickerdoodles but with even more fall spices.
The crackly sugar spice topping yields to a delightfully soft sugar cookie base.
You can make the dough ahead of time and keep it in the fridge or freezer until you're ready to bake!
The flavors are perfectly balanced between sweet spices like cinnamon and the bold taste of ginger and cloves.
These Chai Cookies pair wonderfully with hot tea, apple cider or the warm drink of your choice on a chilly fall day.
Ingredient Notes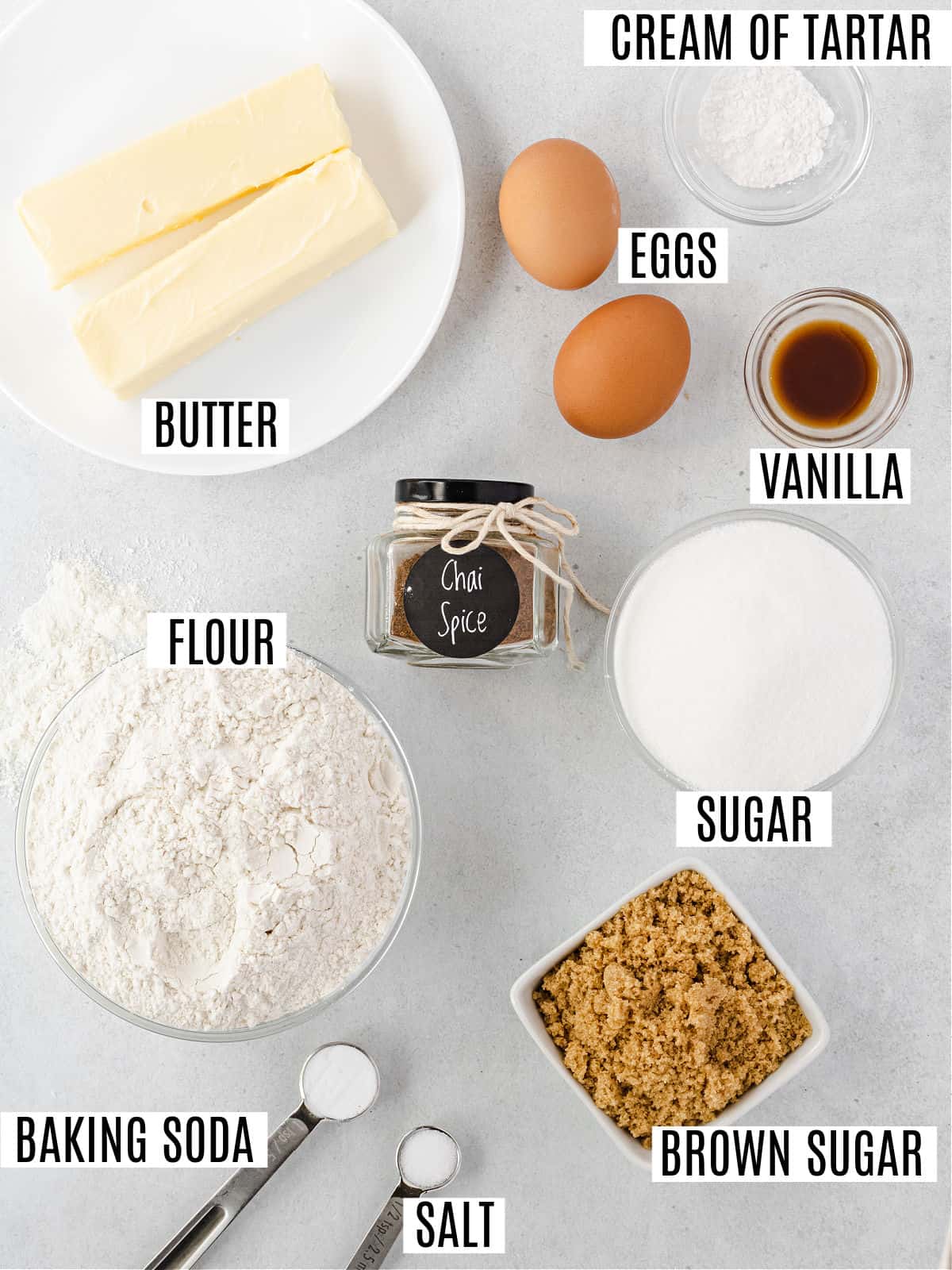 Cream of Tartar. The cream of tartar adds a subtle tanginess to the cookies and also makes them nice and chewy!
Chai Spice . This homemade chai has layers of flavor that give warmth and spice to these cookies.
Butter. In order to have the most control over the salt level, use unsalted butter. If using salted butter, reduce the added kosher salt in the recipe to ¼ teaspoon.
Sugar. Using both granulated and brown sugar gives you the best of both worlds. Granulated sugar provides structure to the cookie while the brown sugar adds flavor and helps with the chewy texture.
PRO TIP- We love making our own homemade vanilla extract, but if using store bought, be sure it's pure extract, not imitation (for best flavor).
Easy Instructions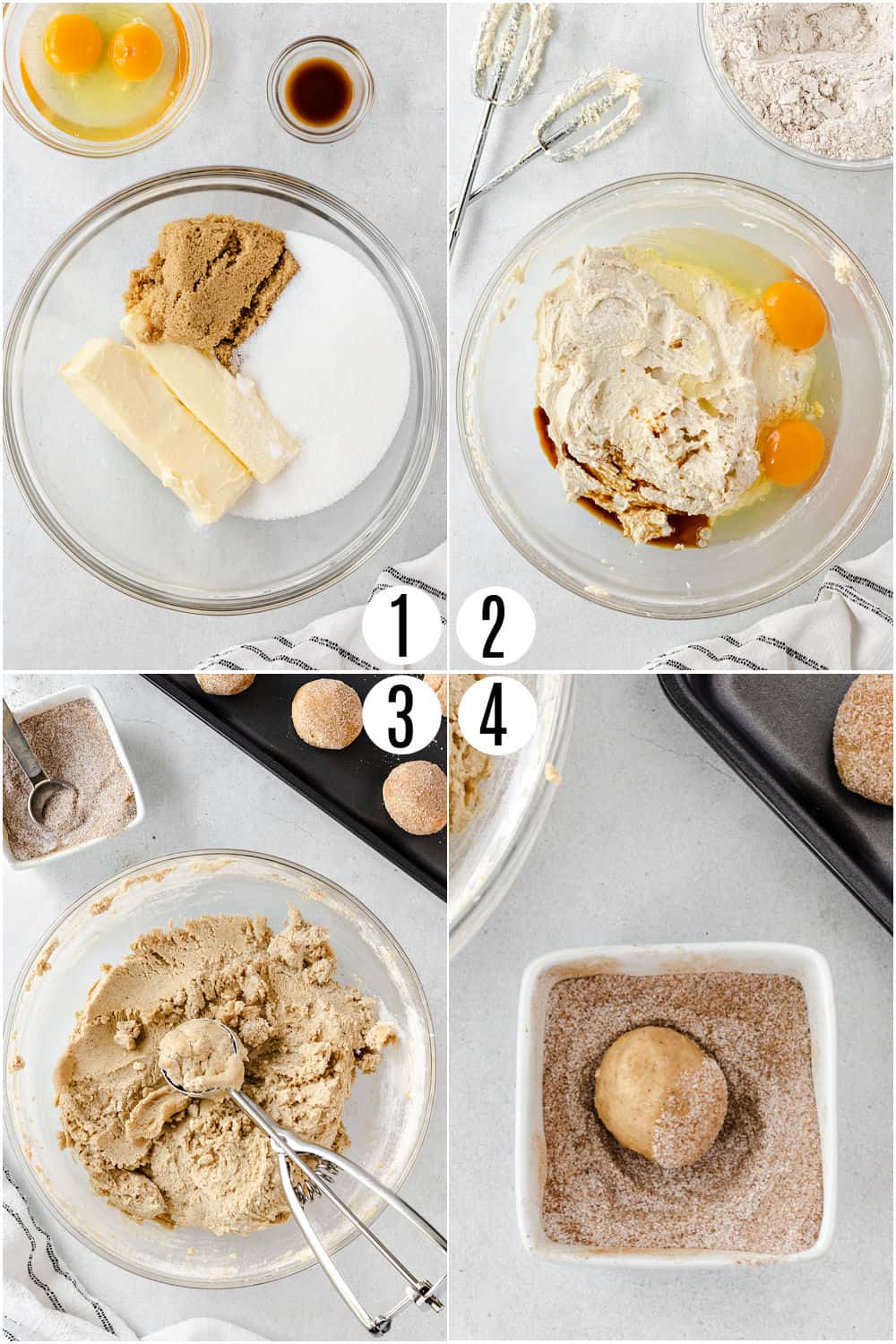 STEP 1. Prepare and chill the dough. Mix together flour, salt, cream or tartar and chai spice in a bowl.
In a larger mixing bowl, cream together the softened butter and sugar. Next, beat in the eggs and homemade vanilla extract.
Gradually incorporate the flour mixture into the bowl with the wet ingredients. Cover and refrigerate the dough for at least 30 minutes.
STEP 2. Add topping
When you're ready to bake the chai cookies, preheat your oven. Then, mix together granulated sugar and chai spice in a small bowl.
Roll the dough into small balls. Roll each ball in the sugar mixture.
STEP 3. Bake
Place each spice coated cookie on a baking sheet. Bake for 7 to 10 minutes.
Let Chai Cookies cool on the baking sheet for a few minutes. Then, move them to a wire rack to cool completely.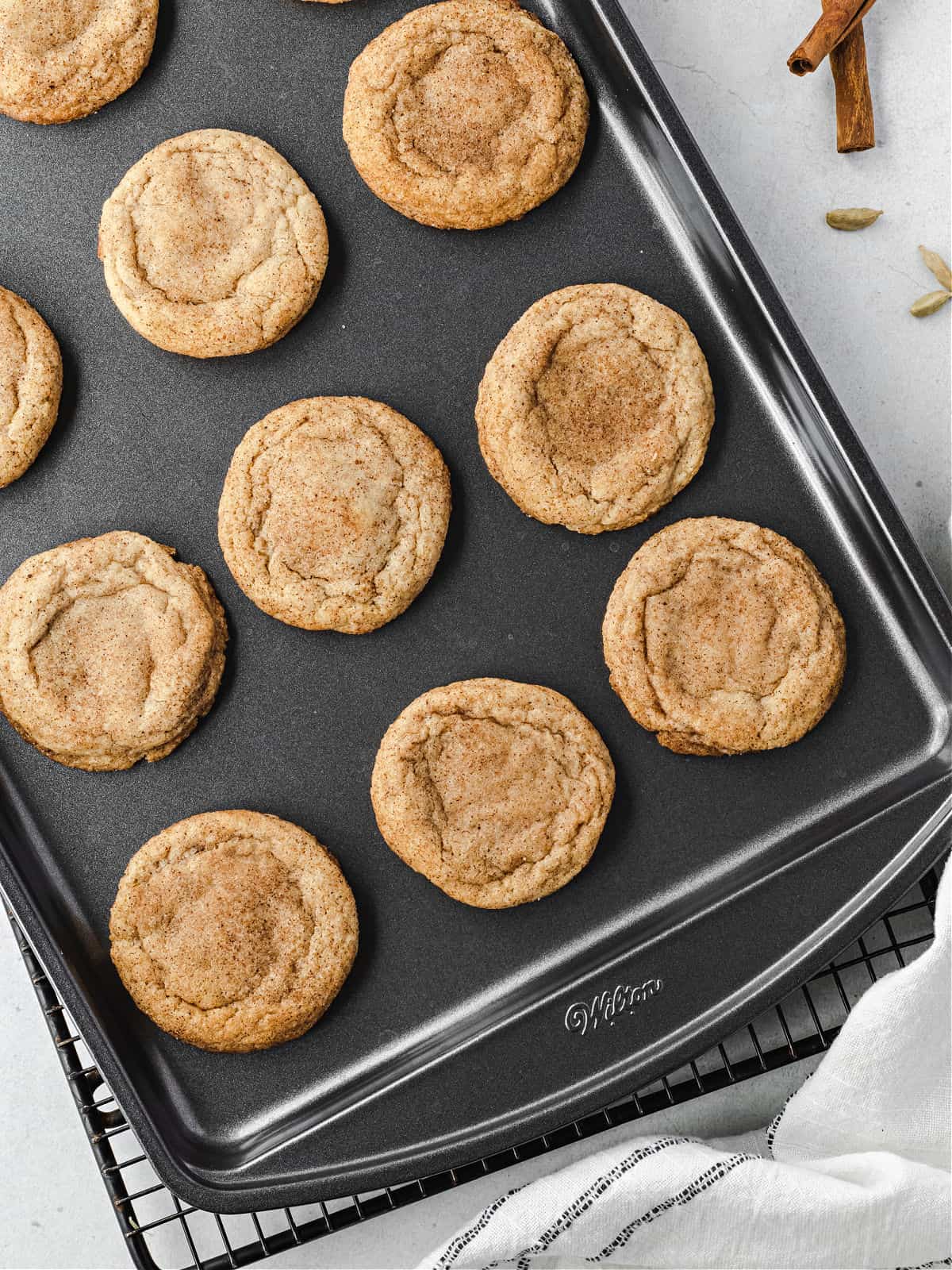 Tips and Tricks
Be careful not to overmix this cookie dough. If you're using an electric mixer, switch it to low speed when you add your dry ingredients.
The cookies should be just beginning to brown on the edges when you remove them from the oven. Do not overbake! They will continue firming up as they cool.
I like to prepare the dough the night before. Let it chill overnight and you're ready to bake a fresh batch of chai cookies the next day.
Love chai? Use the spice mix to whip up a loaf of this delicious Chai Apple Bread! Use the bread in our apple bread pudding! Or bake a batch of easy chai donuts for breakfast.
Freeze Cookies. Use my tips on how to freeze cookie dough for later.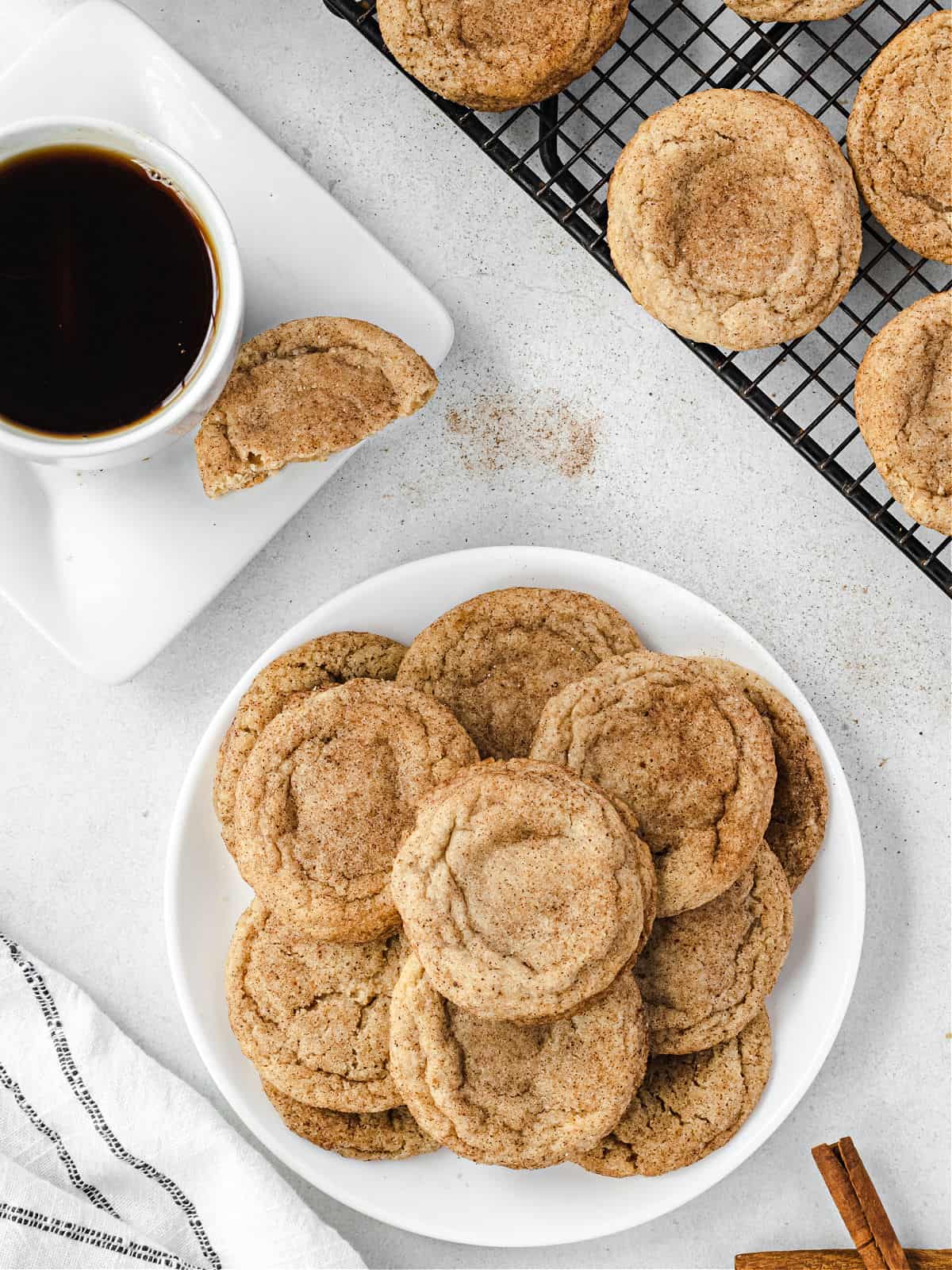 Recipe FAQs
How do I store the chai cookies?
Store your chai cookies in an airtight container at room temperature, and they will stay soft and fresh for up to 7 days!
Is it necessary to chill the cookie dough?
Refrigerating cookie dough solidifies the fat and reduces moisture in the dough. This results in a cookie that has more concentrated flavor, less spread, giving you a great tasting cookie with a soft, chewy texture.
Why didn't my cookies spready properly?
Over measuring your flour will result in a cookie that remains in a ball. If measuring with a cup, spoon the flour into to the cup then level it off, instead of scooping your flour. If your baking soda is old then the cookies will spread too much and they will be flat. Chilling the dough is an important step in helping the cookies spread properly.
Can I freeze the cookies?
Baked cookies can be placed in a freezer-safe container and kept in the freezer for up to 2 months. You can also freeze cookie dough balls. Thaw them in the refrigerator, roll in chai sugar, and bake according to recipe instructions.
Why are my cookies hard?
It is important to remove your cookies from the oven when they are still slightly undercooked, to help them to be soft. Bake until the outside edges have just started to brown and the inside looks slightly wet.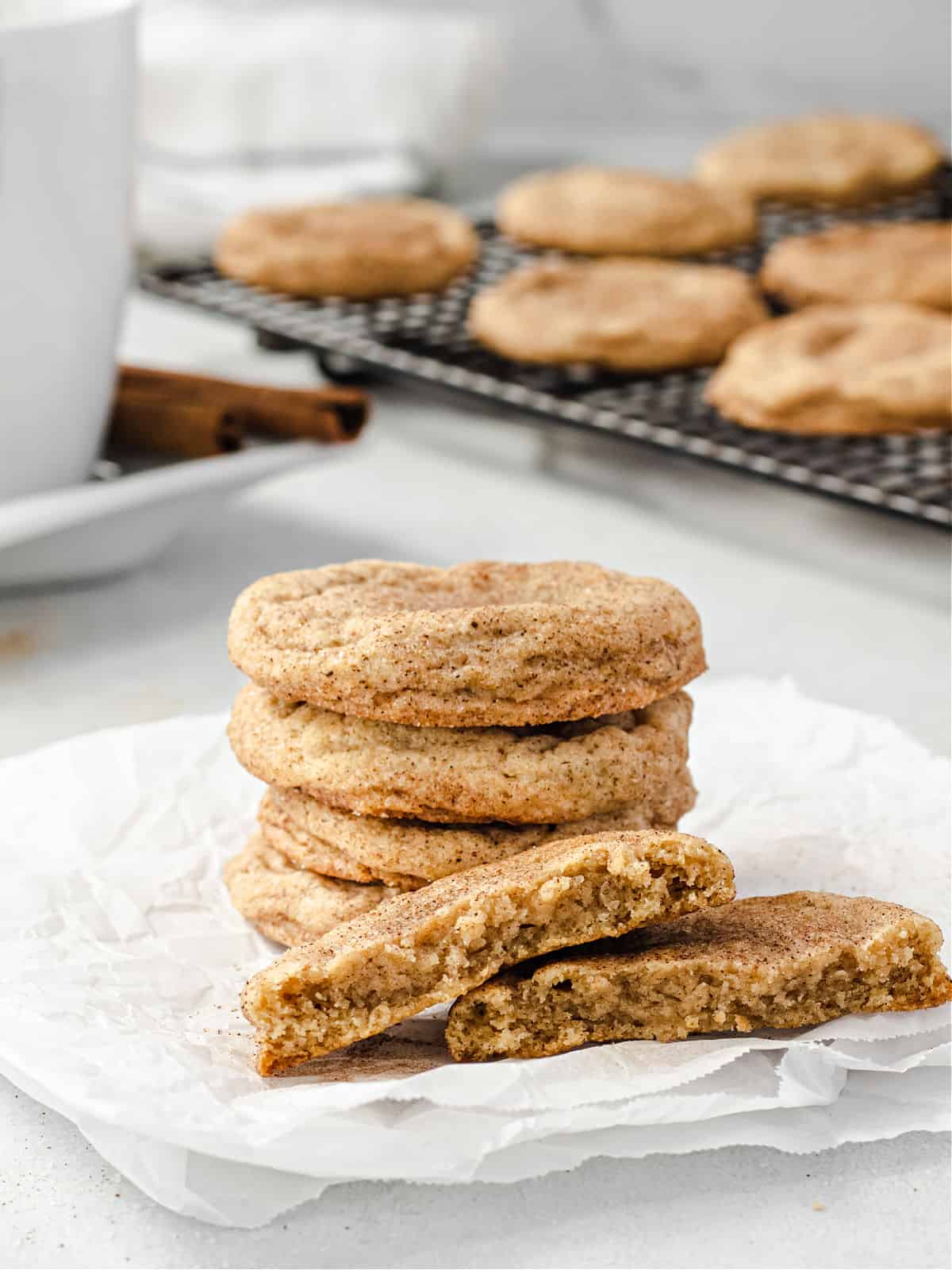 Bring comfort and warmth to your kitchen! Aromatic spices, brown sugar and a chewy texture make these Chai Cookies unforgettable!