Soft pumpkin donuts topped with a maple glaze are exactly how I want to celebrate a fall morning. Bake a batch of Maple Glazed Pumpkin Donuts, sit back with a cup of coffee and enjoy.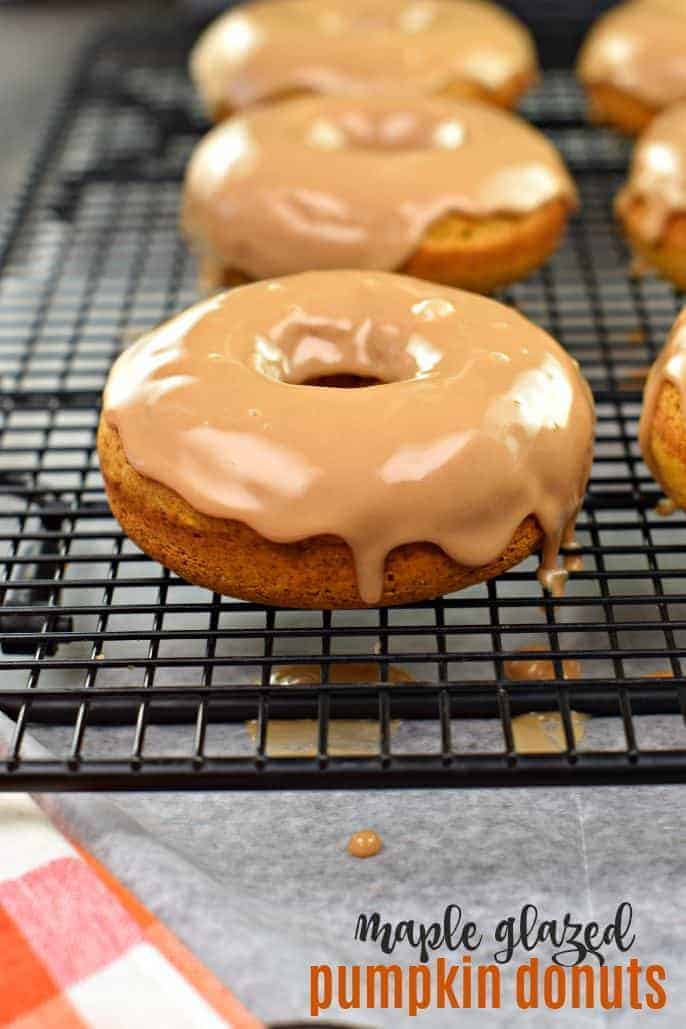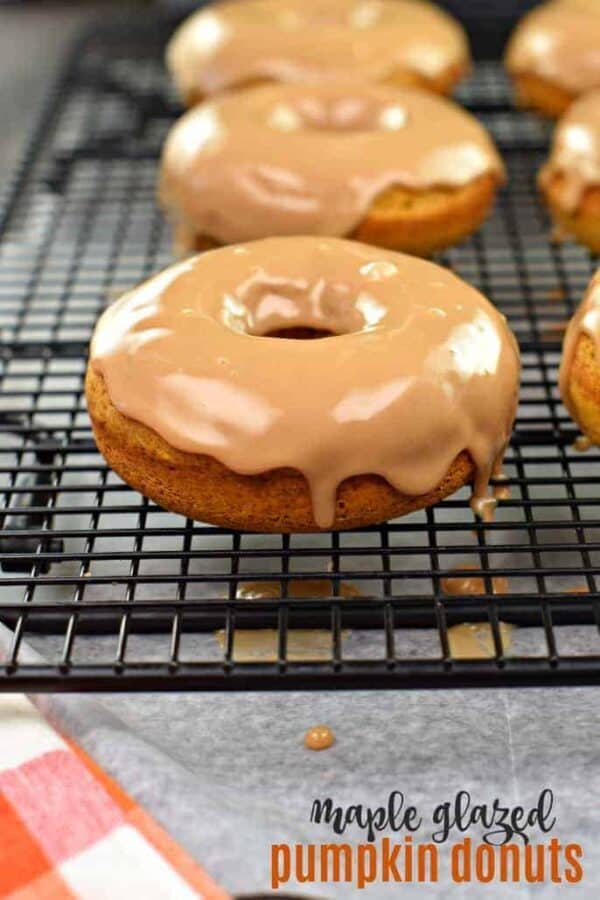 Why this Recipe is Best
Everyone loves donuts and it's hard to beat the freshness of one that's homemade! These Pumpkin Donuts are baked, not fried, so they're hassle free (and mess free).
The maple frosting on top brings together two of my favorite fall flavors in one. The glaze drips over the whole donut as it sets creating a smooth layer of maple sweetness that yields to a perfect fluffy donut.
These are an amazing breakfast treat for fall and extra amazing dunked in your coffee!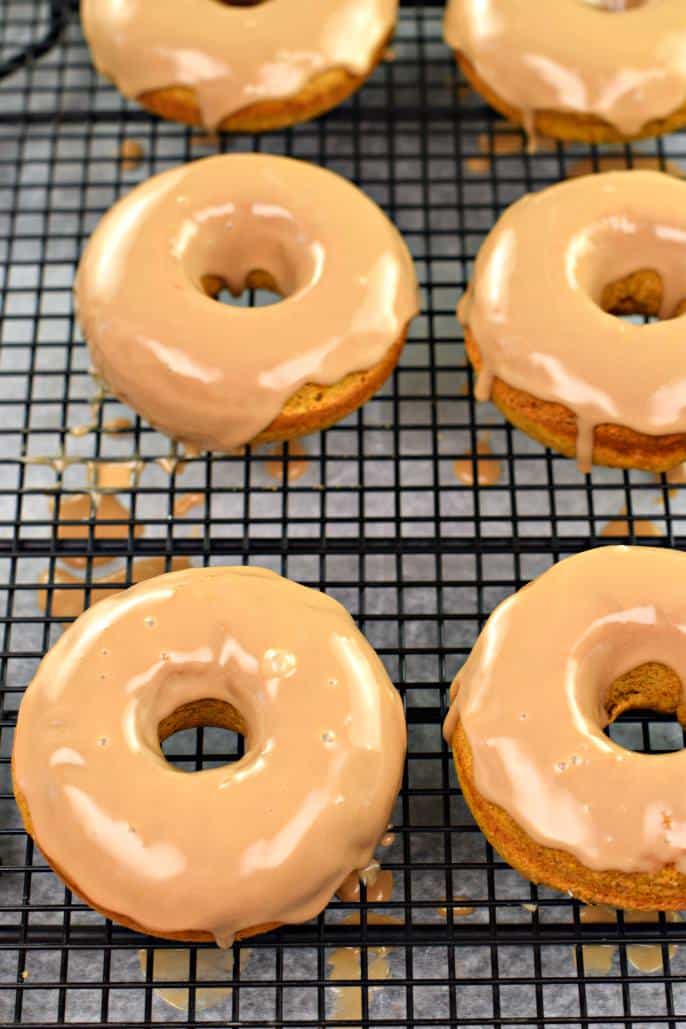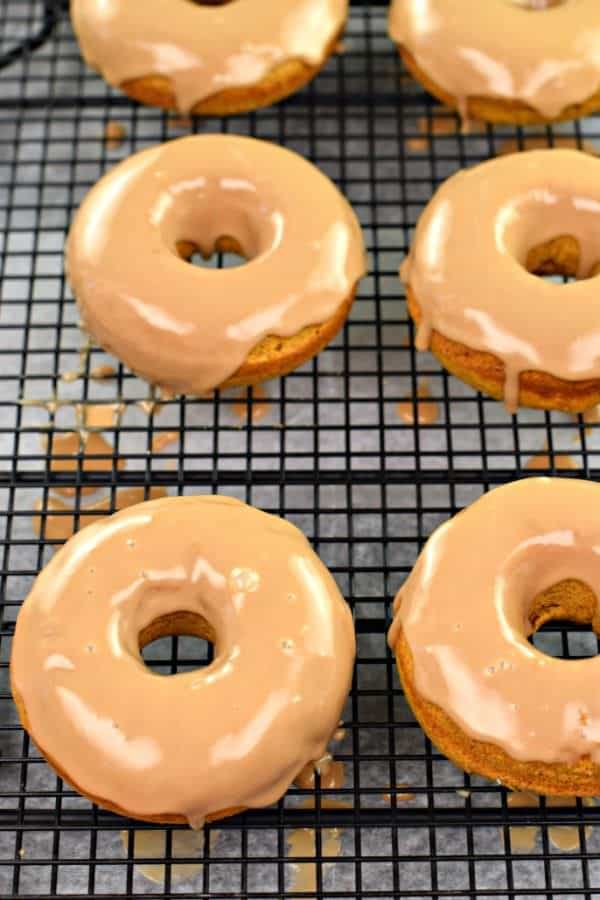 Ingredient Notes
Pumpkin Puree – Be sure to use canned pumpkin and not pumpkin pie filling in this recipe!
Maple extract – The glaze gets its maple flavor from extract rather than syrup.
Spices – The recipe calls for cinnamon, cloves, nutmeg and ginger or you can substitute the total amount of spices for an equal amount of pumpkin pie spice.
Step by Step Instructions
STEP 1. Make the batter
Cream together the butter and sugar, then add the eggs and vanilla. Beat in the pumpkin and the dry ingredients to combine.
STEP 2. Bake
Grease or spray a donut pan well with baking spray, then pipe the batter into the donut cavities, filling each one about half full. Bake for 13 to 15 minutes.
STEP 3. Glaze
Whisk together the maple extract with powdered sugar and milk until smooth. Once the donuts are cooled completely, dip each one into the glaze then return to a wire rack to let them set.
The glazed donuts will set in about 5 minutes. They look and smell amazing so I know you'll be tempted to dig in right away, but I promise it's worth letting the glaze firm up a bit.
You get that slight crispness of classic donut glaze surrounding the soft doughy donut. The best!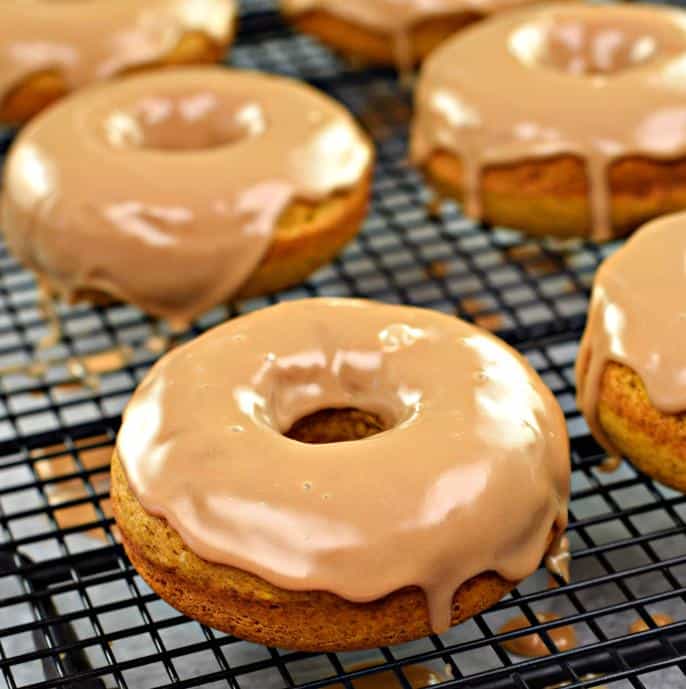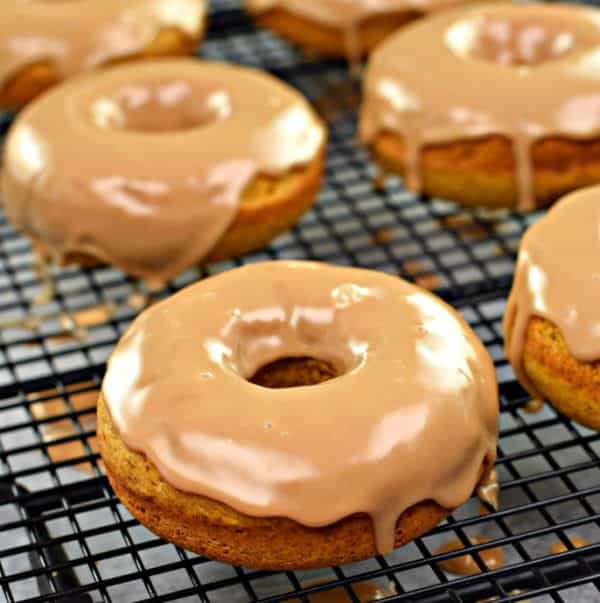 Tips and Tricks
You need a donut pan for this recipe. Otherwise they aren't donuts! We. Love the pumpkin with maple? Then make a batch of a Pumpkin Muffins with Maple Glaze instead or try these Pumpkin Donut Muffins.
Be generous with the baking spray. Nothing worse than trying to flip your donuts out of the pan and having them stick. (Okay, maybe not having donuts in the first place is worse…)
Use a resealable plastic bag to pipe the batter into the pans neatly. I spooned the batter into the bag and snipped off a corner, then piped it in like I would frosting.
Make a double batch of these so you have one to eat now and one to freeze for later.
Recipe FAQs
Should you freeze these with or without the frosting?
Freeze them without the frosting, then make a fresh batch of the glaze for dipping the donuts once thawed.
How should you store these?
I keep them in an airtight container in a single layer so as not to mess up the frosting. One of the longer rectangular tupperware style containers works great.
Why is my glaze runny?
Make sure the donuts are fully cooled before you glaze! If you don't let the donuts cool completely before dipping them in glaze, the warmth will cause the frosting to be soft and runny. That's not necessarily a bad thing when it comes to taste but is definitely stickier to clean up.
If you love donuts, love pumpkin and love maple these baked donuts are an absolute MUST try!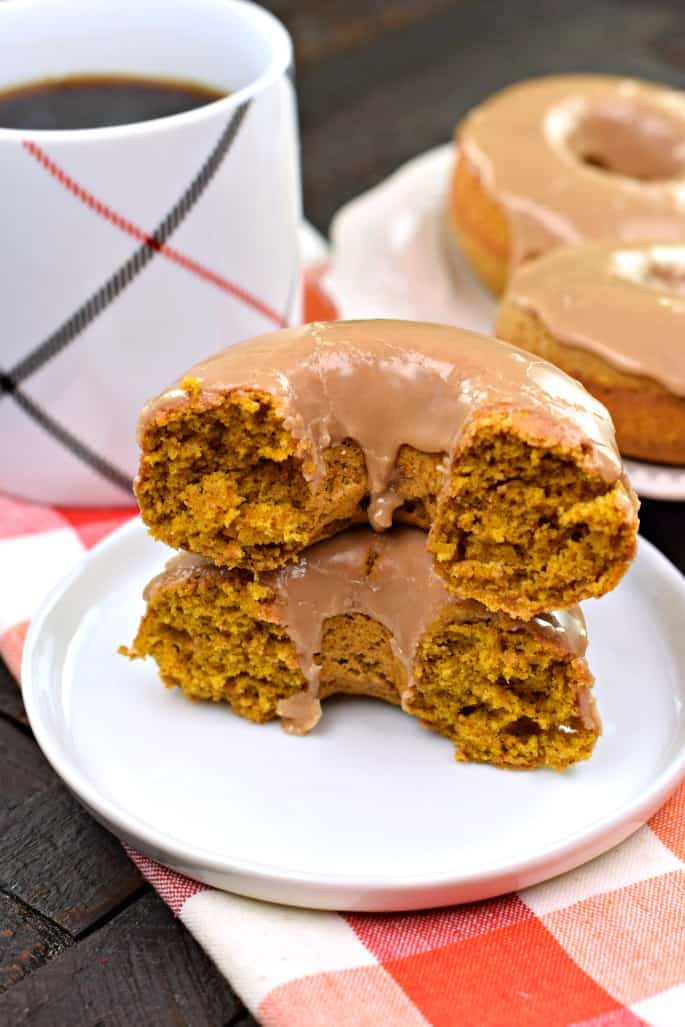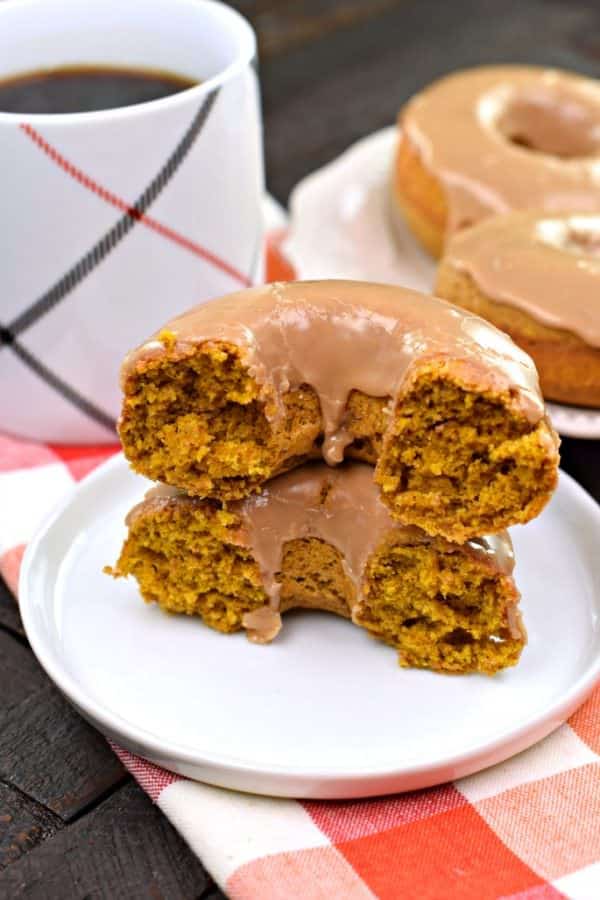 Fluffy and moist Pumpkin Donuts with Maple Glaze taste so good you won't want to wait for next fall to make them again. So go ahead and bake a batch of these delicious treats anytime of year. You won't regret it!