Chocolate Donuts (Baked!)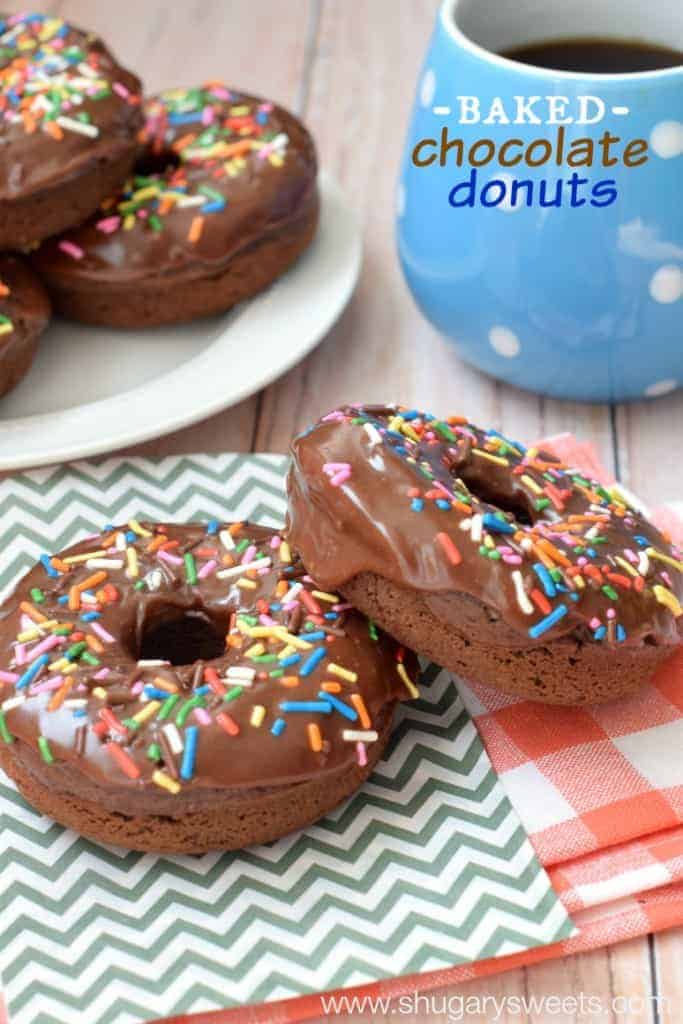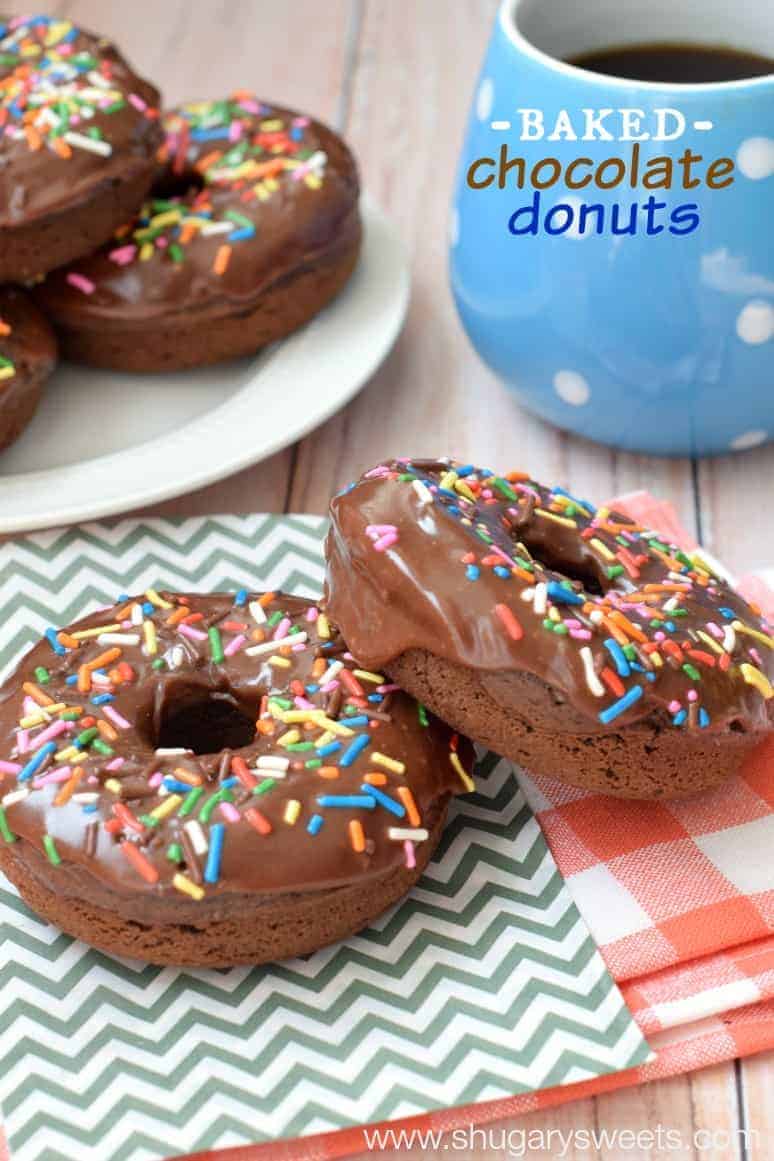 **photos updated February 2015**
I love donuts. I mean, if you go onto my recipe page you will see I have a section just for donuts! I definitely enjoy the yeast donuts that are fried, however sometimes you just don't have all day to make donuts. Sometimes you want a chocolate donut, within the hour.
Well, you've come to the right place. Because I feel the same way. So I made donuts, and within the hour they were ready to eat (okay, some were eaten). I hope you enjoy them as much as my kids did (yes, me too).
If you don't yet have a donut pan, this is the one I use: Norpro Donut Pan
Baked Chocolate Donuts
Ingredients:
FOR THE DONUTS:
2 cup flour
3/4 cup sugar
1/2 cup unsweetened cocoa powder
1 tsp baking powder
1 tsp baking soda
1 tsp salt
3/4 cup plus 2 Tbsp milk
2 egg
1 tsp vanilla extract
2 Tbsp butter, melted
FOR THE FROSTING:
1 Tbsp heavy cream
1 Tbsp milk
1/4 cup butter
1 tsp vanilla extract
2 tsp corn syrup
2 oz semi sweet chocolate morsels
3/4 cup powdered sugar
Directions:
For the donuts, mix dry ingredients in bowl. Beat in the eggs, milk, vanilla and butter. Beat until well blended.
Spray donut pan with cooking spray. Fill each donut cup about 3/4 full (I use a ziploc with the corner snipped to do this neatly). Fills about 8-10 donuts.
Bake donuts in 325 degree oven for about 11-14 minutes. Allow to cool slightly, remove from pan.
While cooling, make chocolate glaze. In small saucepan on medium low heat, mix together the cream, milk, butter, vanilla and corn syrup. When butter is completely melted, turn heat to low and add in the chocolate.
Remove from heat and whisk in the powdered sugar, adding it slowly until desired consistency.
Dip each donut into the glaze, allow to cool. (optional- sprinkle with toppings). Allow chocolate to set (about 15 minutes). Enjoy!
MAKING THIS RECIPE? Share it with me on Instagram using the hashtag #ShugarySweets so I can see what you're cooking up in the kitchen!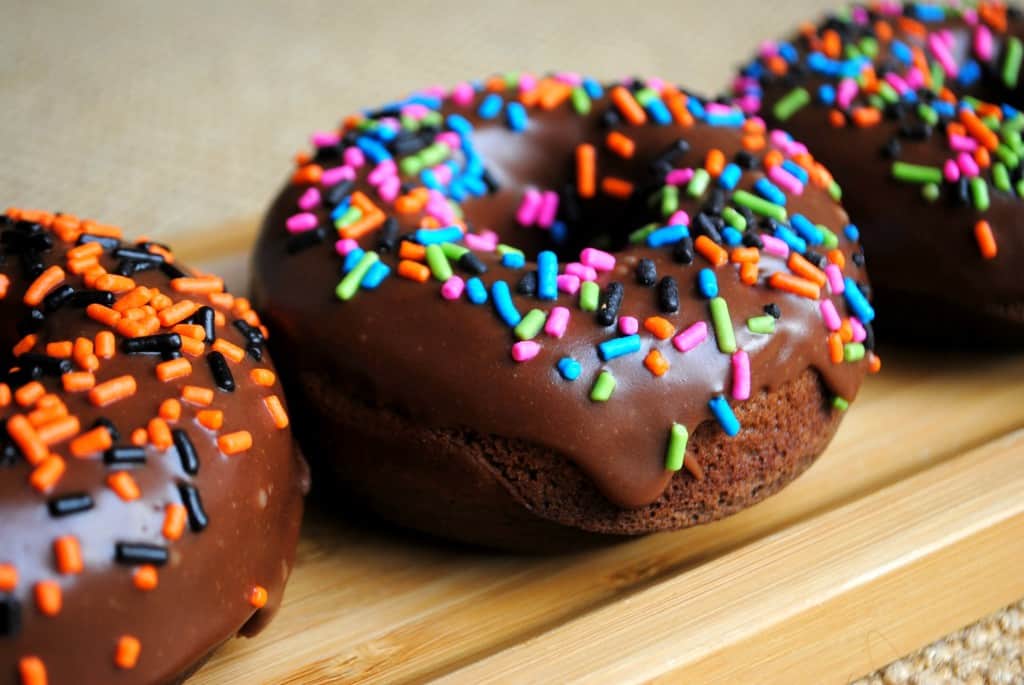 **There may be affiliate links in this post! By clicking on them, or purchasing recommended items I may receive a small compensation. However, I only recommend products I love! Thank you for supporting Shugary Sweets! See my disclosure policy for more info**