Baked Donut Holes ready for breakfast in under 30 minutes. My kids love these Chocolate Powdered Sugar Donut Holes for breakfast, but they are also a great after school treat!
Be sure to sign up for my email…new recipes in your inbox!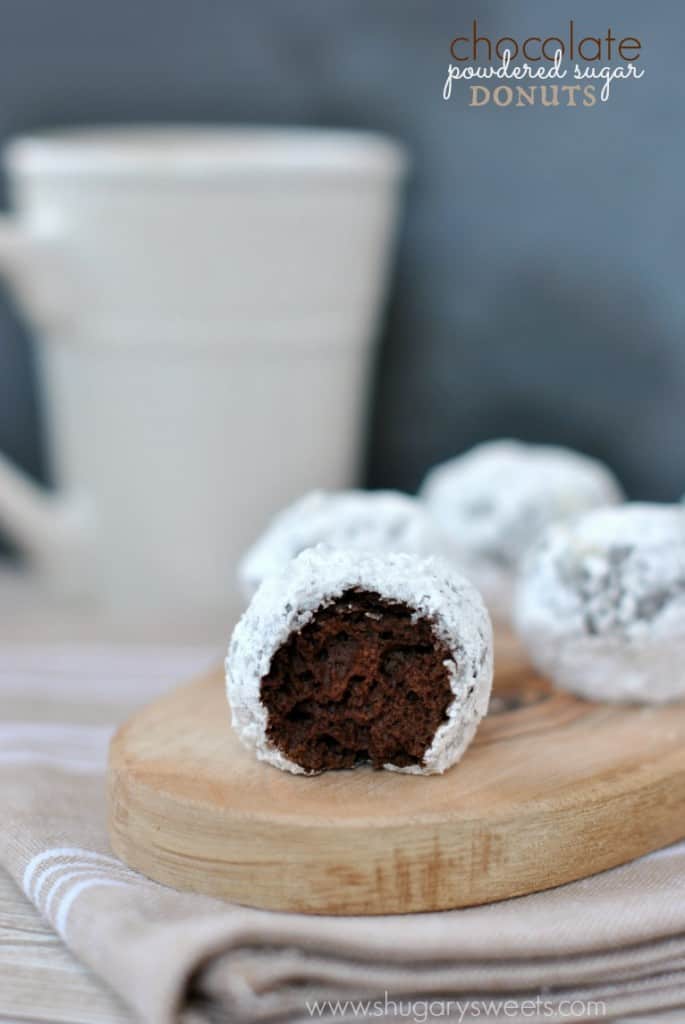 The day is almost here. The day my kids head back to school.
Backpacks are ready. Supplies are bought. We just went to the last open house. Nothing but a weekend between freedom….and school.
And for the first time in many many years (maybe ever?) I'm kinda excited.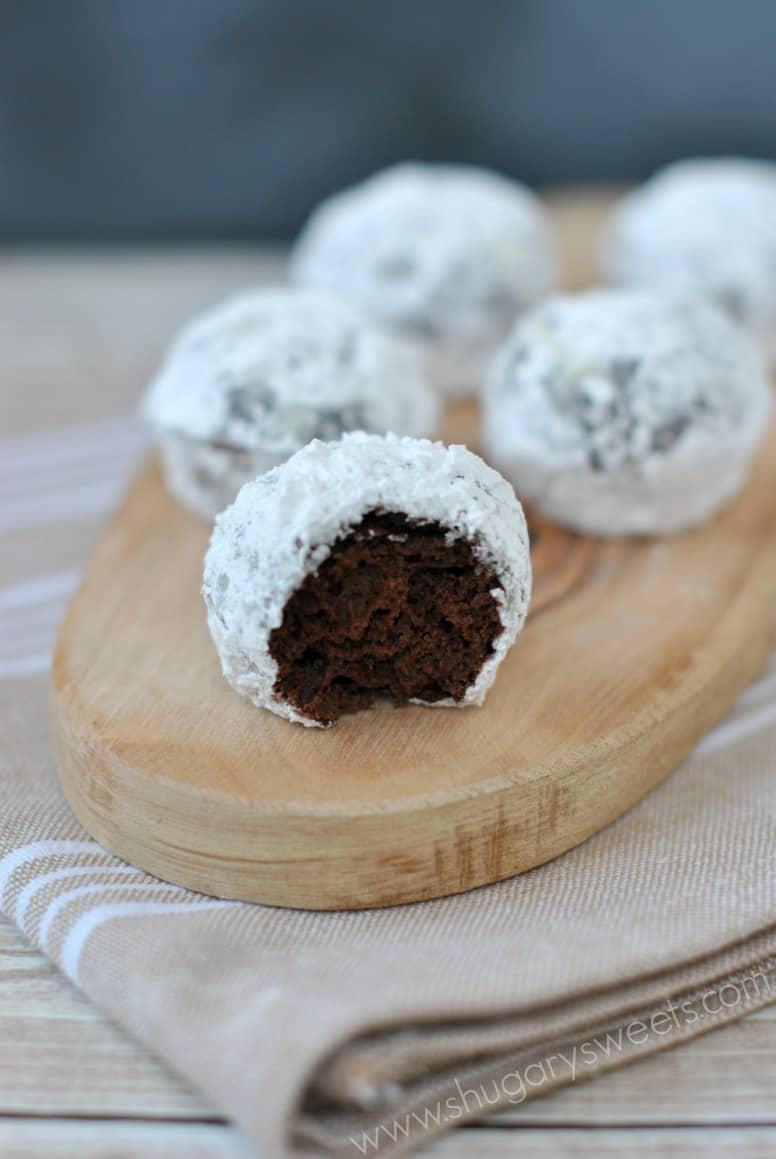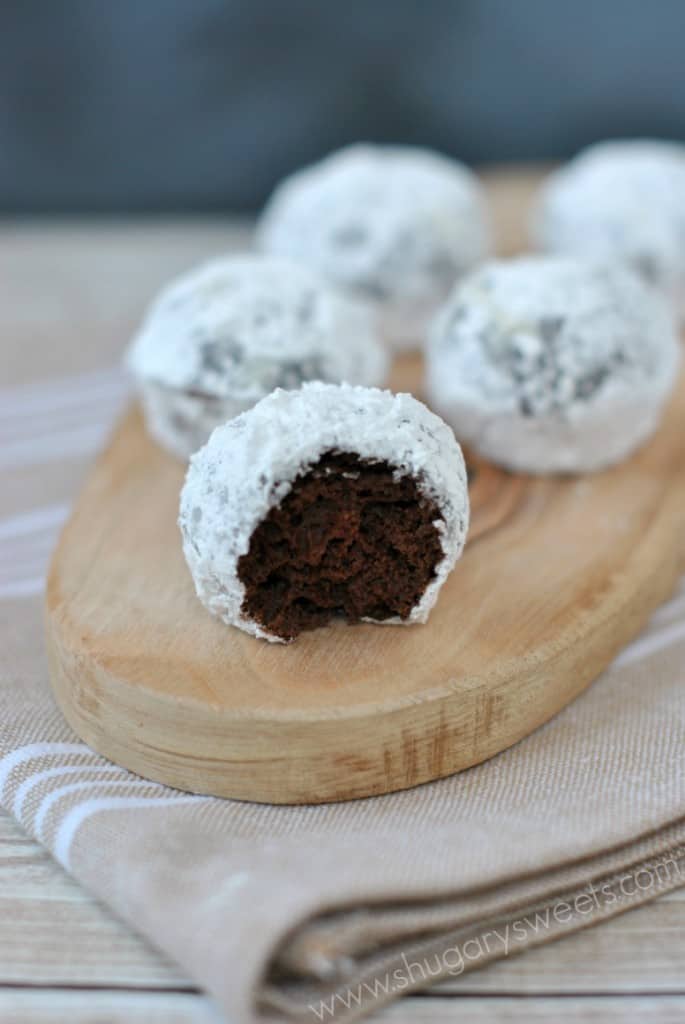 I'm almost positive the kids are excited too. With moving just over a month ago to this new neighborhood, they have yet to make new friends. Sure we have some friends here from years ago…but not in our neighborhood. And not in their new schools. But I'm sure that will change quickly, as they are all wearing new shirts that say, "please be my friend, I'm new and I'm nice."
Okay, not really. But I feel a little bad for them. As they awkwardly lumbar to school this week, hoping (maybe a little to eagerly) to make new friends….I will be home enjoying a little peace and quiet. Sitting with my coffee and laptop and getting some much overdue work done (and by work, I mean catching up on some tv shows and eating desserts).
I don't feel guilty one bit. Cause I made donuts. That makes me cool. And it makes them cool. Because all these new friends they will be making have no idea what they are embarking on in this new friendship. Sleepovers packed with cupcakes, fudge and cinnamon rolls. And many many donut holes.
You may remember back in March or so when I mentioned I had made several different flavors. Well, here is another delicious one for you! It's a moist chocolate donut hole (I bake them in my mini muffin pan) coated with melted butter and powdered sugar.
I know. I know. I really should send them all the school and save these for myself. That's what I was thinking too…..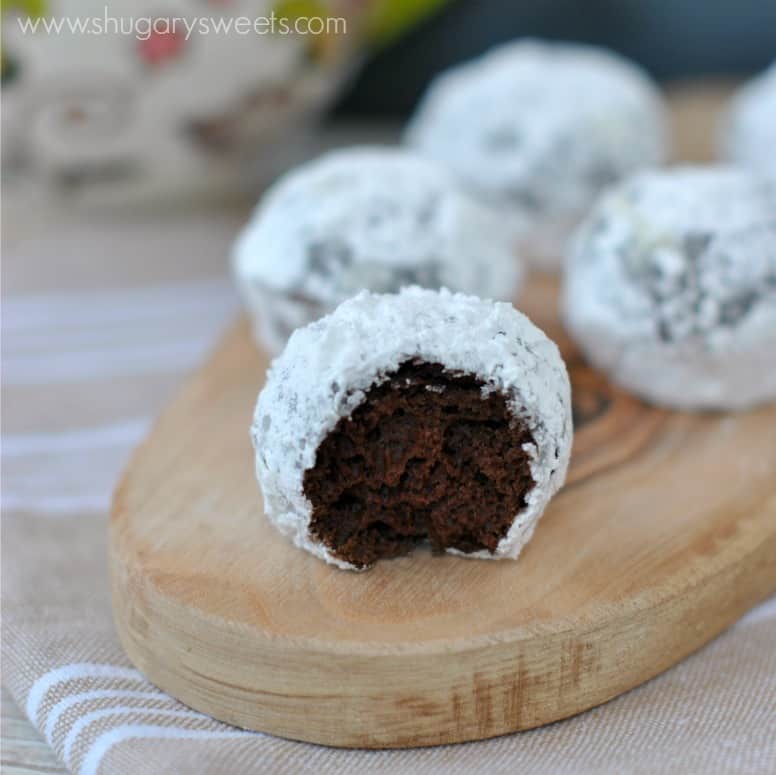 Connect with Shugary Sweets! Be sure to follow me on my social media, so you never miss a post!
Facebook | Twitter | Google+ | Pinterest | instagram | Bloglovin'
So many more donut holes….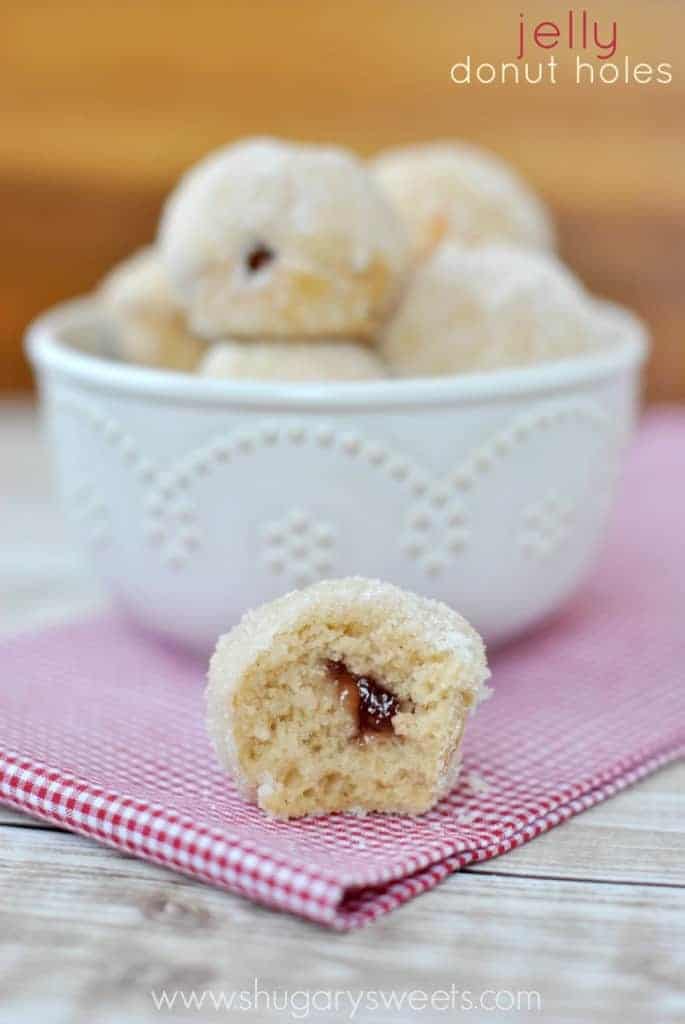 RECIPE: Jelly Filled Donut Holes
PIN IT: Jelly filled donut holes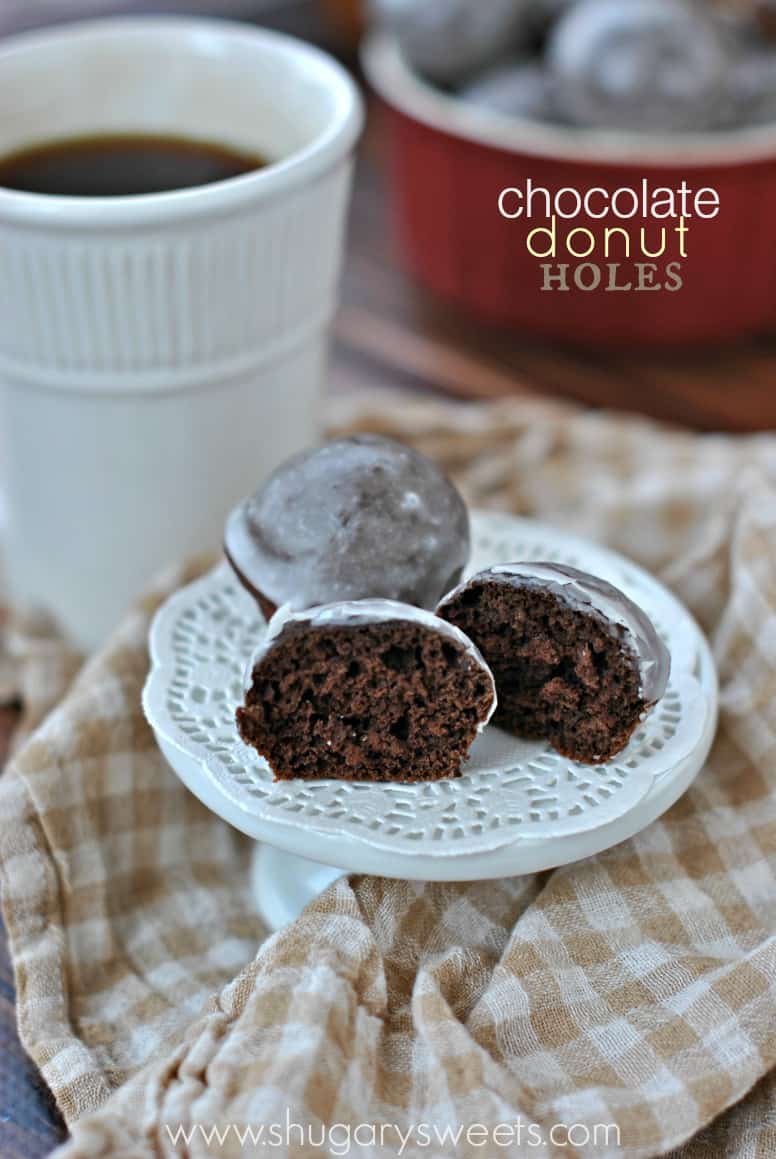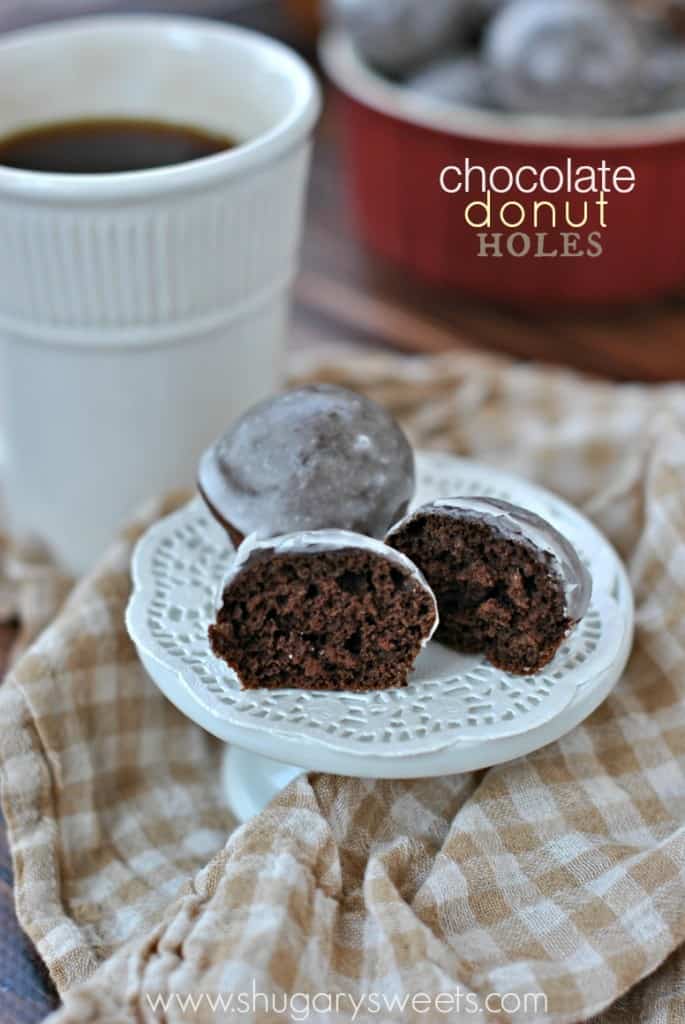 RECIPE: Chocolate Glazed Donut Holes
PIN IT: Chocolate Glazed Donut Holes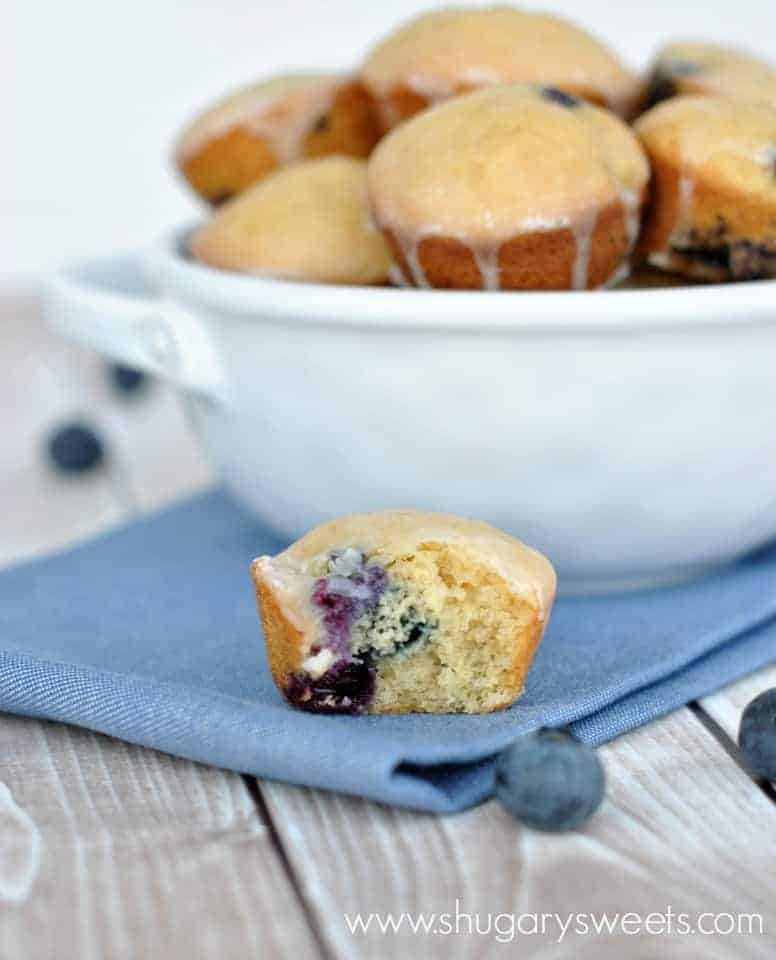 RECIPE: Blueberry Donut Holes
PIN IT: Blueberry Donut Holes
More Donut Hole recipes to love: (pin them now):
Follow Shugary Sweets's board Breakfast Table Goodies on Pinterest.