Add a little chocolate to your breakfast with a batch of easy Chocolate Chip Banana Muffins. Mini chocolate chips add a decadent touch to the soft, moist banana breakfast goodies!
I can't refuse any treat that brings chocolate and bananas together. Have you tried our Chocolate Banana Cake recipe yet? Or give our chocolate chip banana bread recipe a try next!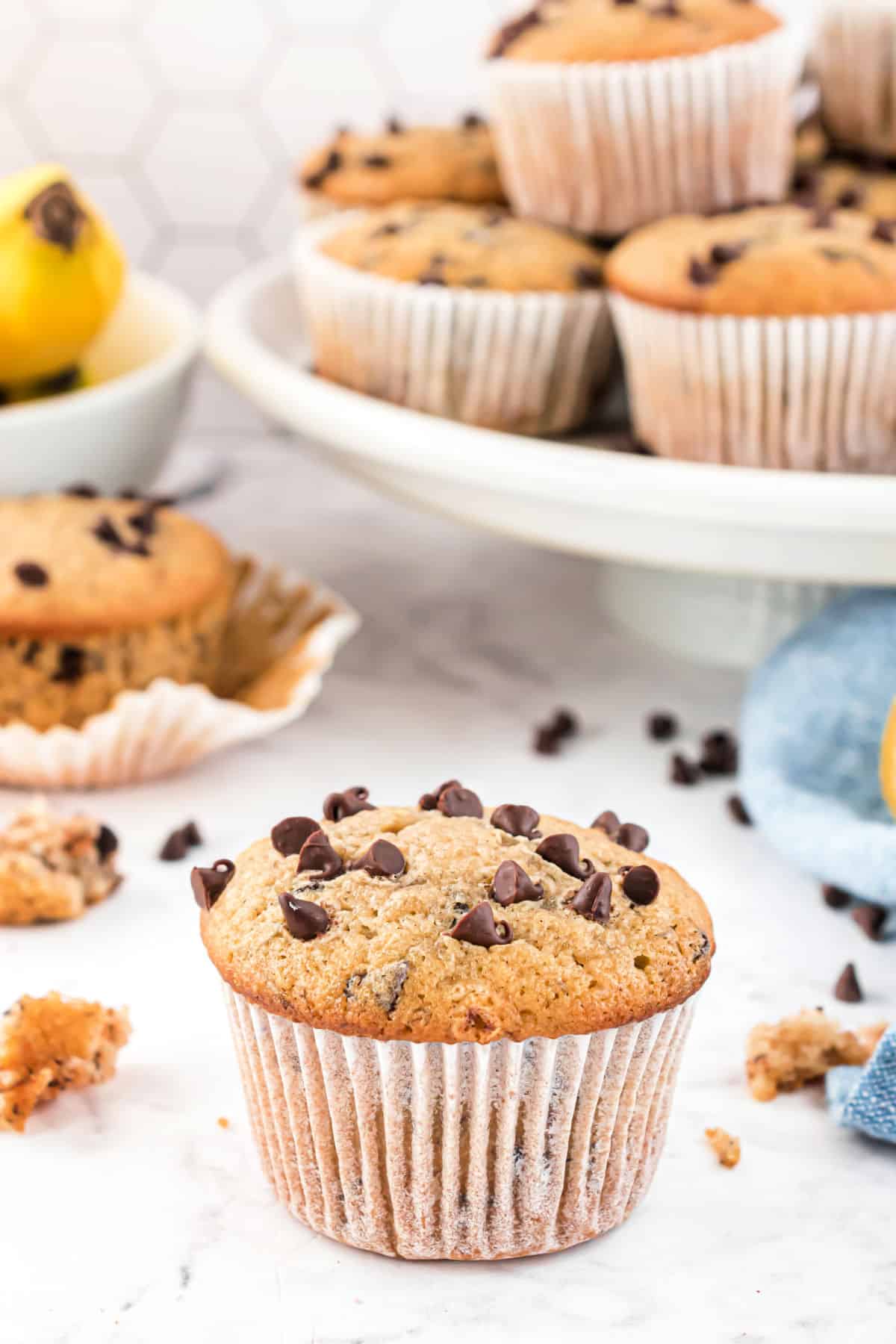 Why these Muffins are Best
This recipe is based on this Sour Cream Banana Bread, a loaf we've made over and over again because it's just that good!
We love making muffin recipes for that quick on the go breakfast!
Instead of baking bread, we folded in a generous amount of chocolate morsels and made Chocolate Chip Banana Muffins instead!
Ingredient Notes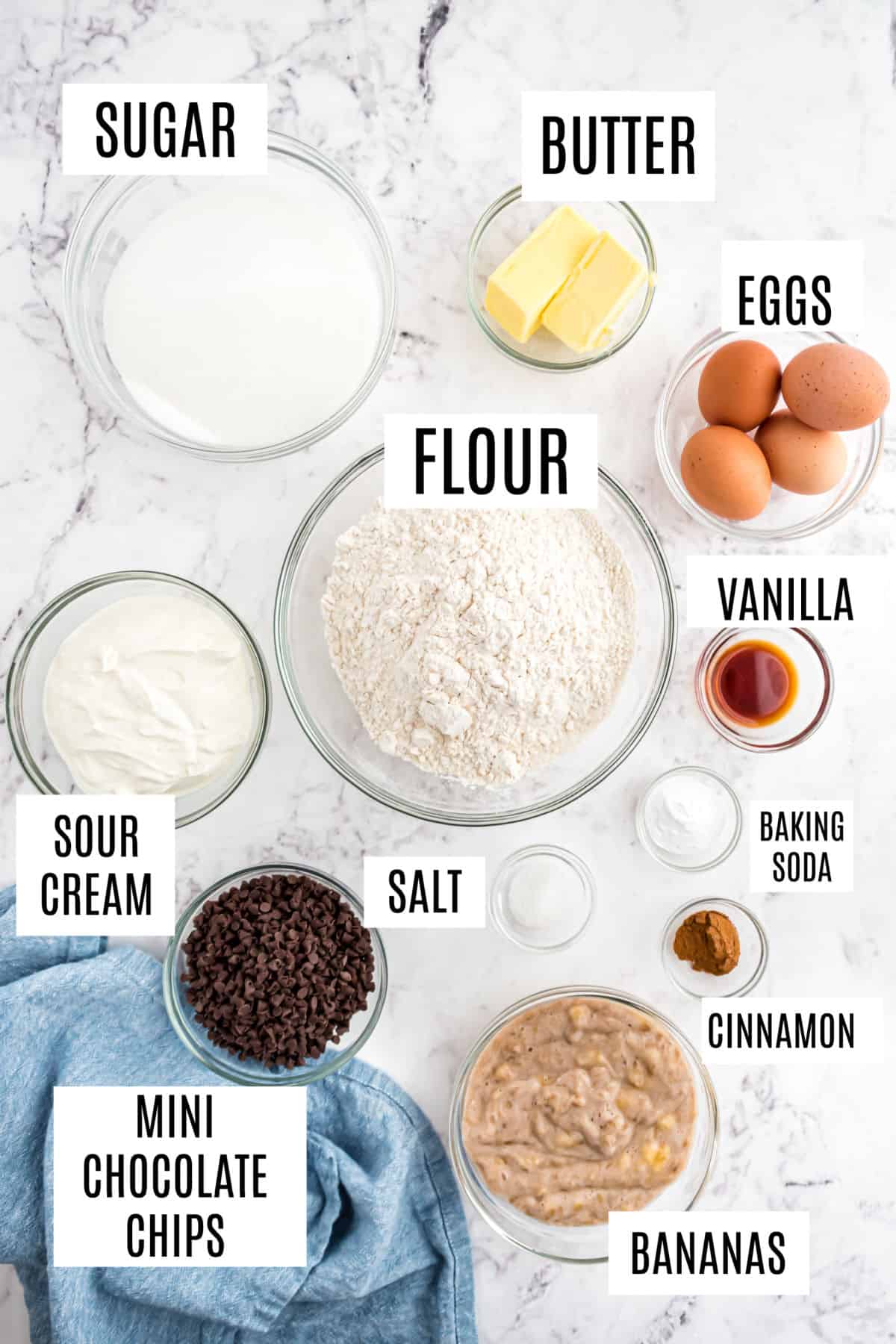 Tips and Tricks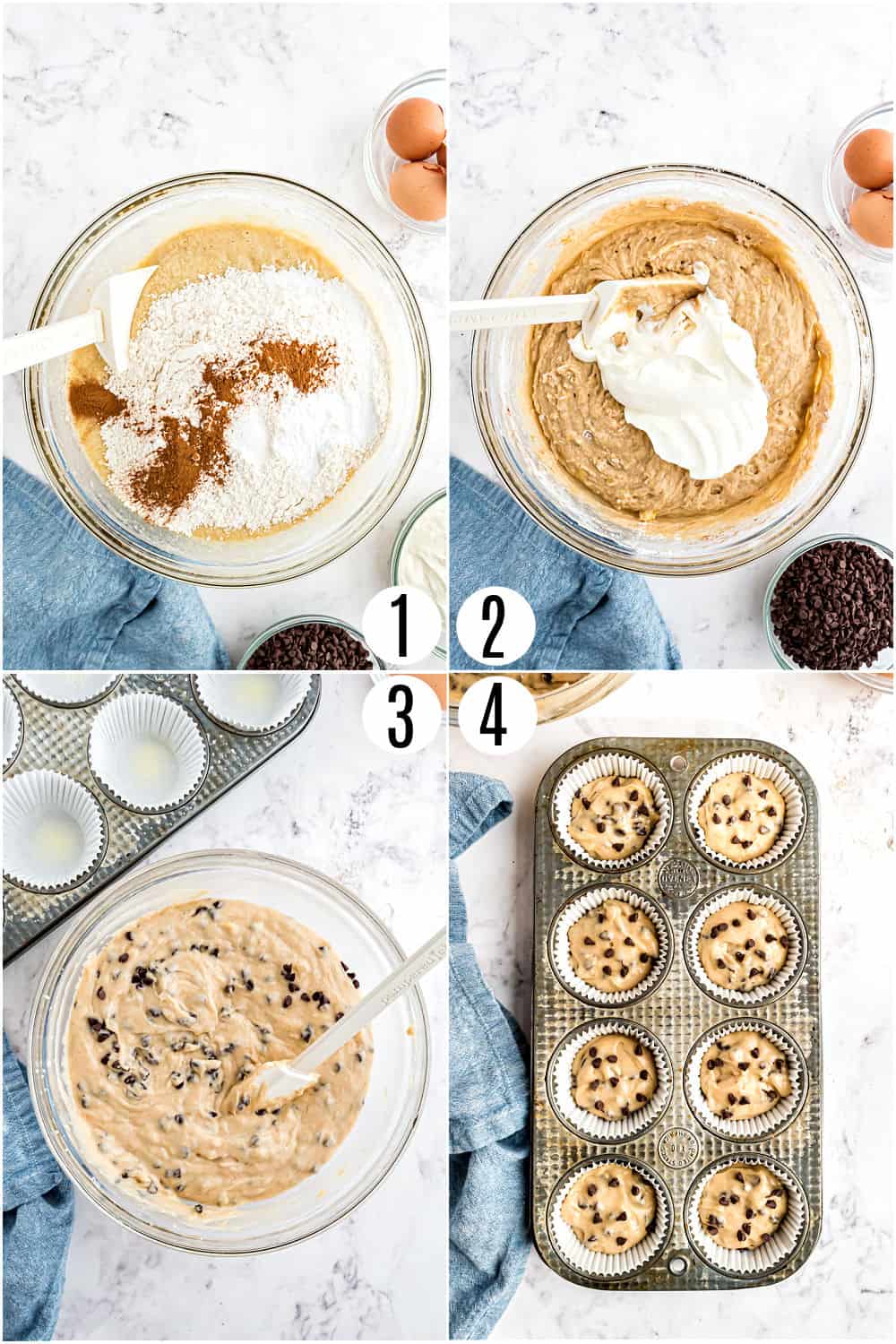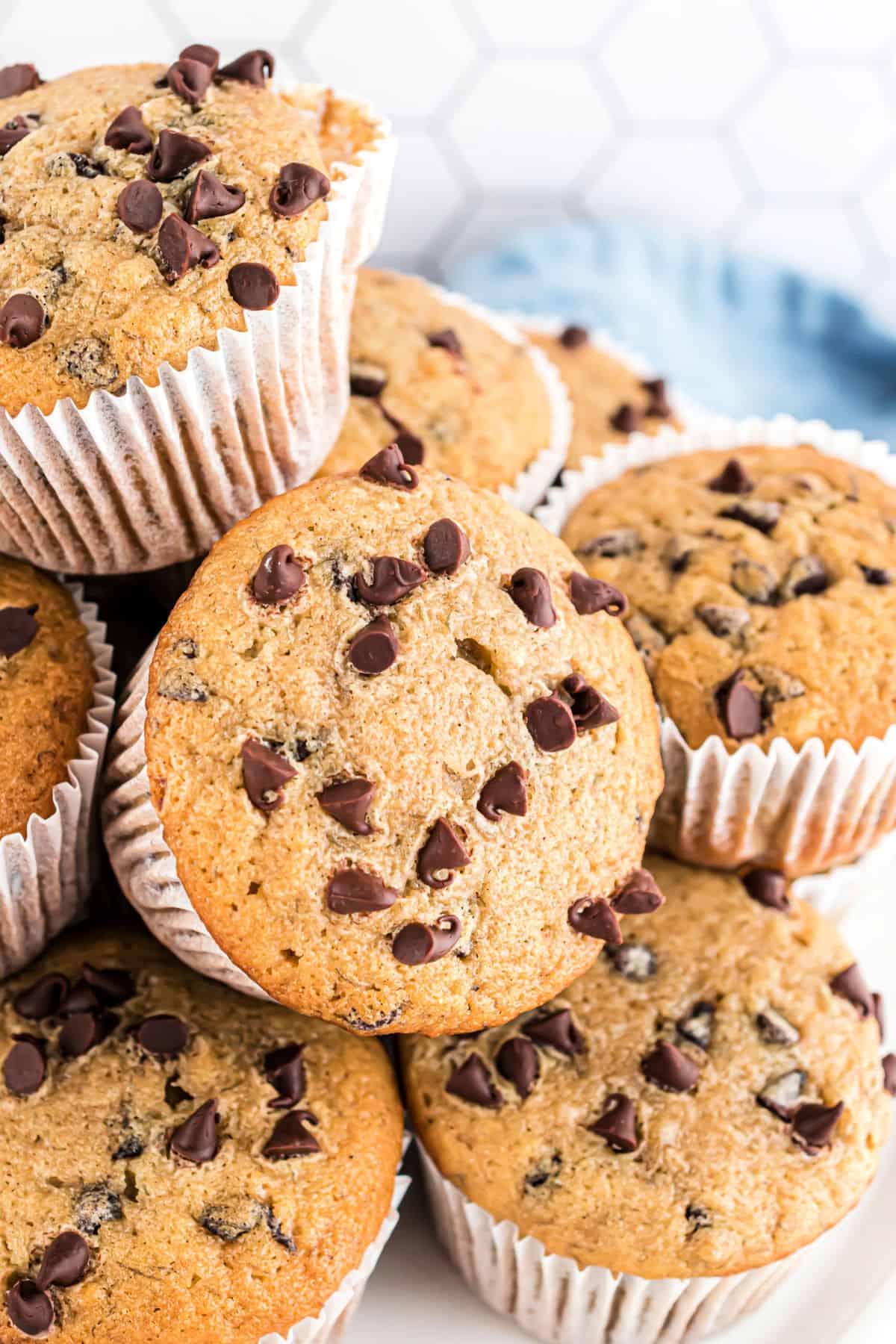 Recipe FAQs
How long do banana muffins keep in the freezer?
Stored in a freezer bag with a zip top, chocolate chip banana muffins keep well for up to 3 months.
Can I make banana muffins with different kinds of chocolate chips?
Absolutely! Banana muffins would be delicious with milk chocolate or white chocolate chips to change up the flavor.
Do these banana muffins have nuts?
This recipe does not contain any nuts. If you want, you can certainly add a half cup of chopped walnuts for a delicious chocolate chip banana nut muffin.
How can I make these as jumbo chocolate chip banana muffins?
For jumbo muffins, double the amount of batter in each well. Increase the baking time to about 28 minutes.
Can I use Greek yogurt instead of sour cream?
Yes, plain unsweetened Greek yogurt may be used as a substitute in these muffins with good results.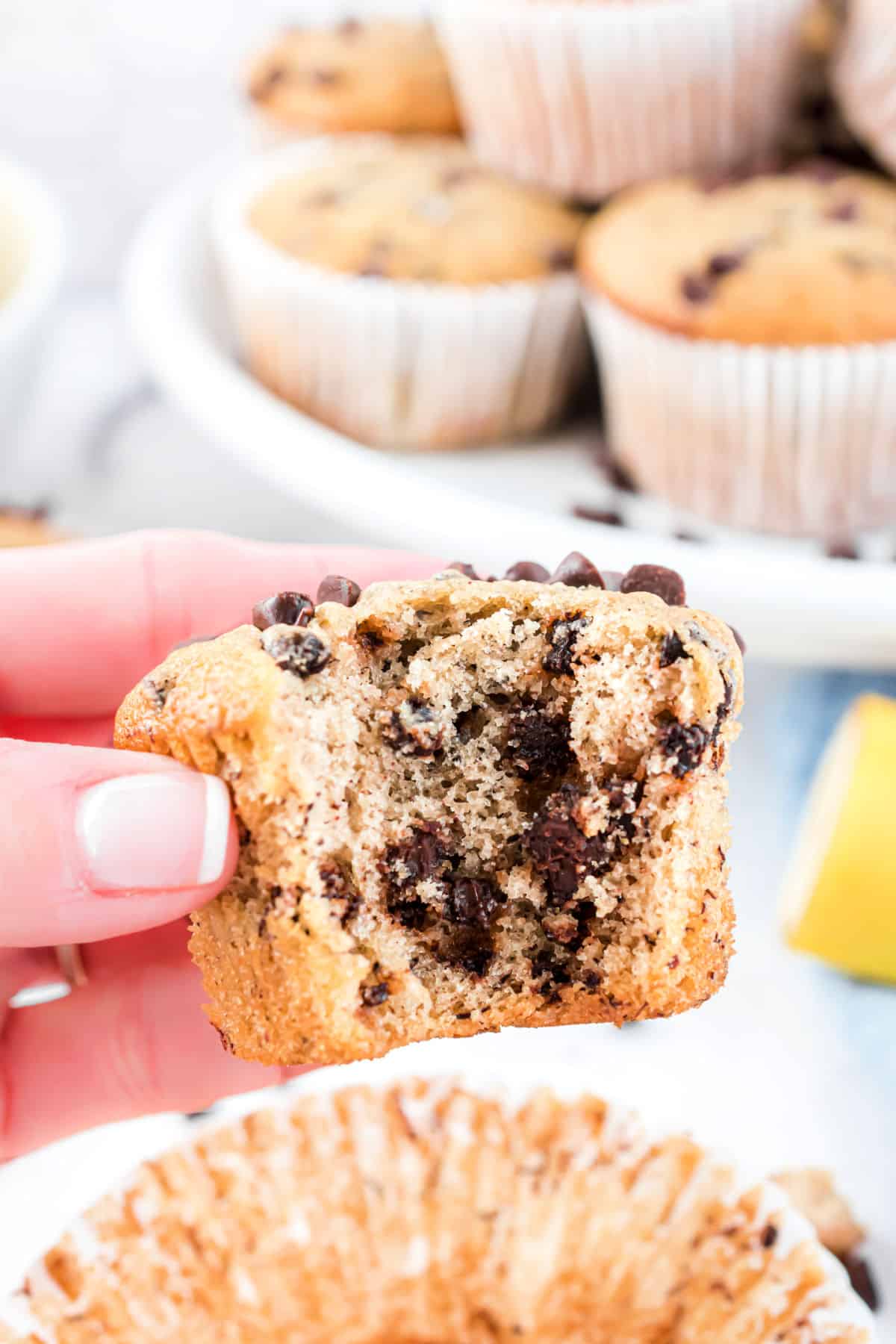 Chocolate Chip Banana Muffins are the easiest, tastiest way to add some chocolate to your breakfast menu! Moist and packed with banana flavor, these treats are especially delicious enjoyed with a giant cup of coffee.