This Spinach and Sausage Quiche is quick and easy thanks to a little help from Pillsbury refrigerated pie crust! I filled mine with spinach and sweet Italian sausage, but feel free to customize this recipe to your own liking!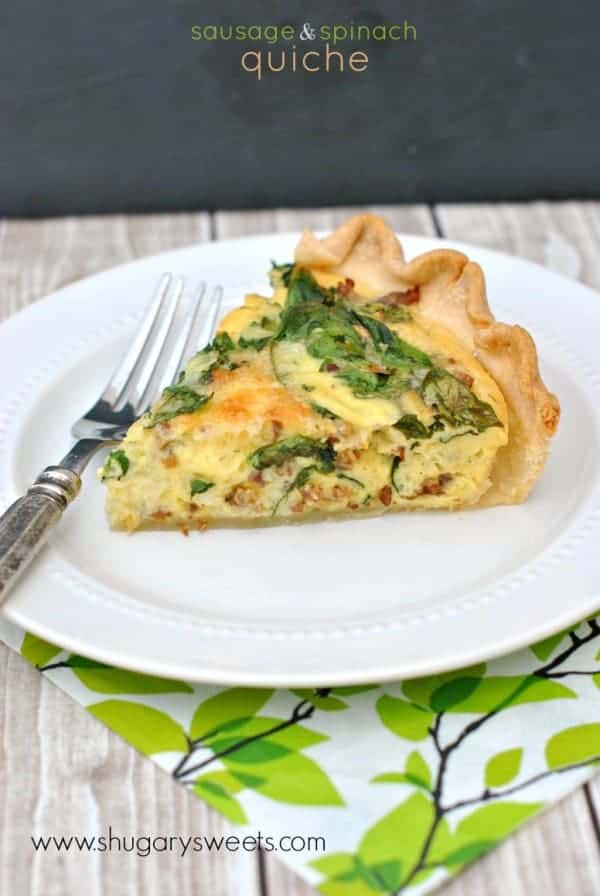 I don't make quiche very often. In my mind, it's a "fancy" breakfast.
If that's in your mind too, I'm here to break that thought. Right now.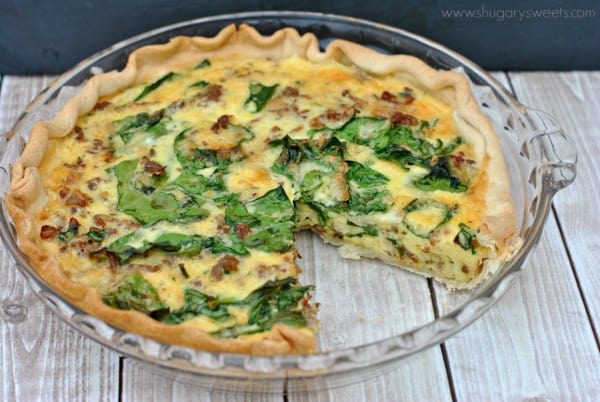 Today's recipe is so easy. Easy enough that you can leave the recipe printed on the counter, and even your husband and kids can make it. For you. For Mother's Day.
You can even help them out by browning the sausage ahead of time. Or skip the sausage all together and just toss in some fresh mushrooms instead.
I would have used mushrooms, but my family may have revolted. I failed as a mother. As a parent. My kids hate mushrooms.
I'm hoping one or more of them will change their views as they become older, but it's looking dismal. Big thanks to my mushroom hating husband on this one, they "inherited" his genes.
But, for Mother's Day, I think I can ask for mushroom quiche, mushroom soup, mushroom pizza. You name it, I should get it. After all, I've omitted mushrooms from much of my diet thanks to the scowls and groans when I do have them in the house.
Let's get back to the quiche….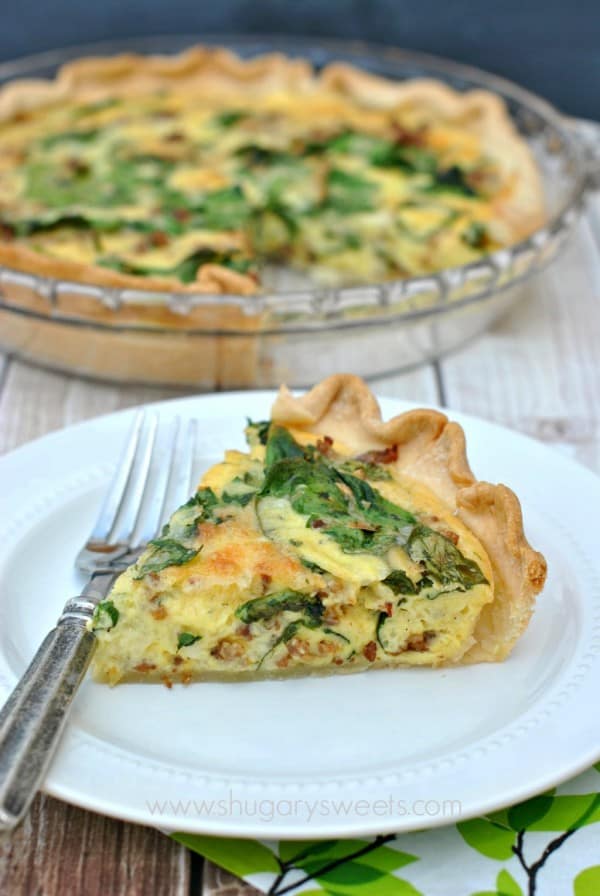 This basic recipe is very versatile. Add cooked bacon. Add green peppers and onion. Take out the spinach and add asparagus. Take out the monterey jack cheese and add parmesan cheese. Or goat cheese.
Seriously guys. It's easy.
Oh, and one more thing. I used a refrigerated pie crust. Unroll, place in pie plate. And DONE. You can also swap that out and use homemade pie crust. Or puff pastry.
I know. You're welcome. I'm about to go swap out the laundry. Not as fun as swapping ingredients in this quiche. Clearly.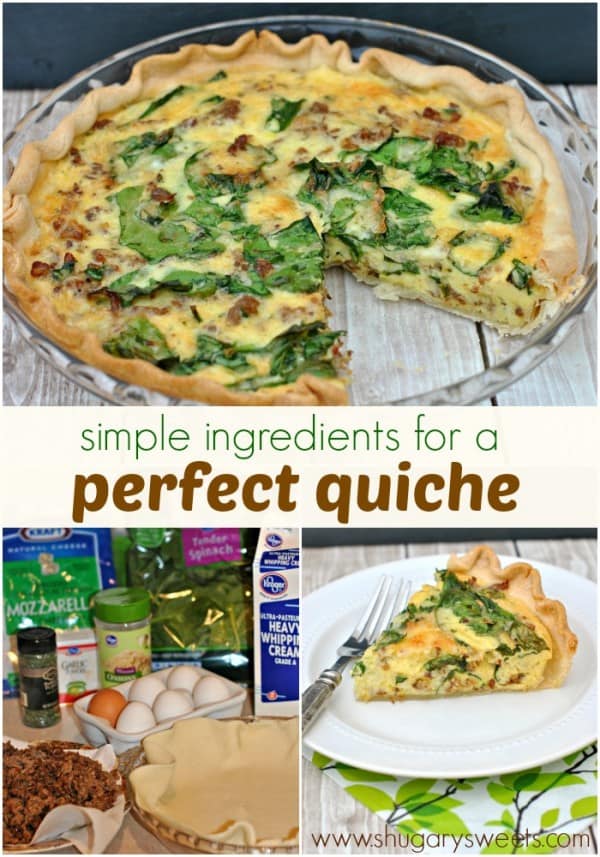 Connect with Shugary Sweets! Be sure to follow me on my social media, so you never miss a post!
Facebook | Twitter | Pinterest | instagram
Yield: serves 6
Spinach and Sausage Quiche
Ingredients
1 refrigerated pie crust (1/2 box Pillsbury)
5 large eggs
3/4 cup heavy cream
1/2 tsp garlic powder
1/2 tsp kosher salt
1/4 tsp black pepper
1/2 tsp dried parsley
1/2 tsp dried minced onion
1/2 cup shredded mozzarella cheese
1/2 cup shredded monterey jack cheese
1/2 lb sausage, cooked and crumbled
1 cup fresh spinach
Instructions
Unroll pie crust and press into a pie plate. Set aside.
In a large mixing bowl, combine eggs, cream, garlic powder, salt, pepper, parsley and onion.
Whisk together until fully combined, and few streaks remain. Add cheeses, cooked sausage, and fresh spinach. Fold together. Pour into pie crust.
Bake in a 375 degree oven for 35 minutes. Remove and allow to set about 10 minutes. Slice and enjoy!
Notes
You can substitute cooked bacon for the sausage. Or any vegetable too!
Oven temps may vary. Check your quiche at 30 minutes, cook until eggs are set and top begins to brown, up to 45 minutes.
LOVE Eggs for Breakfast?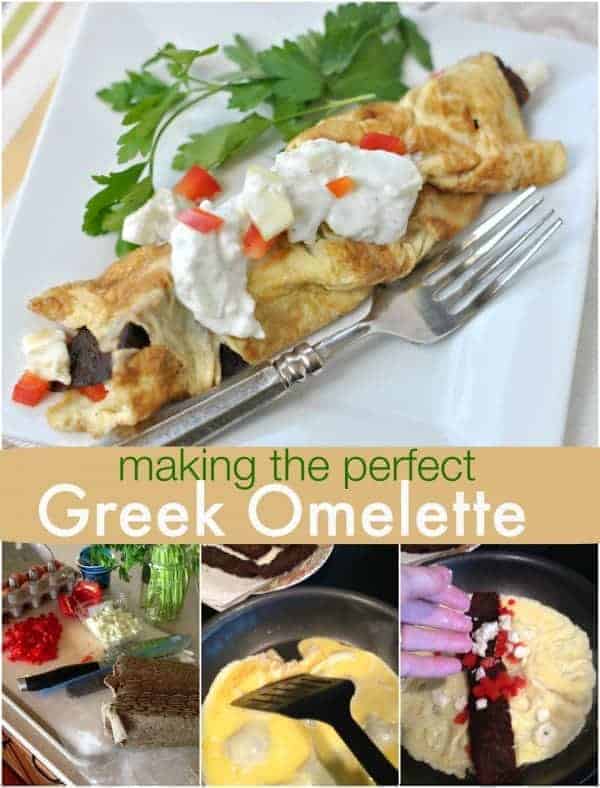 You may enjoy this Greek Omelette recipe for a quick and easy breakfast idea too!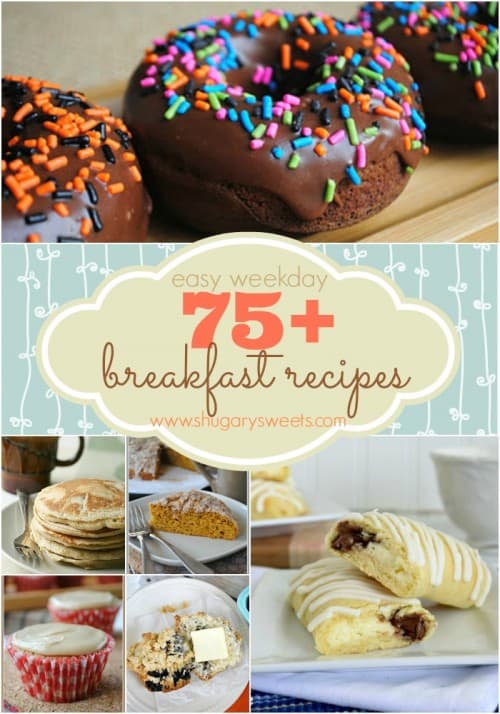 Not sure what to make? This list of over 75 breakfast recipes is sure to spark your creativity! Or your taste buds!