Grinch Donuts are baked chocolate donuts, dusted with green sugar and finished with a red candy heart. These easy holiday donuts are delicious enough to make anyone's heart grow three sizes!
Treats with a Grinch theme are always a hit, especially when they taste as good as they look. Try this easy Grinch Peppermint Fudge next. Or give our delicious grinch cookies a try next.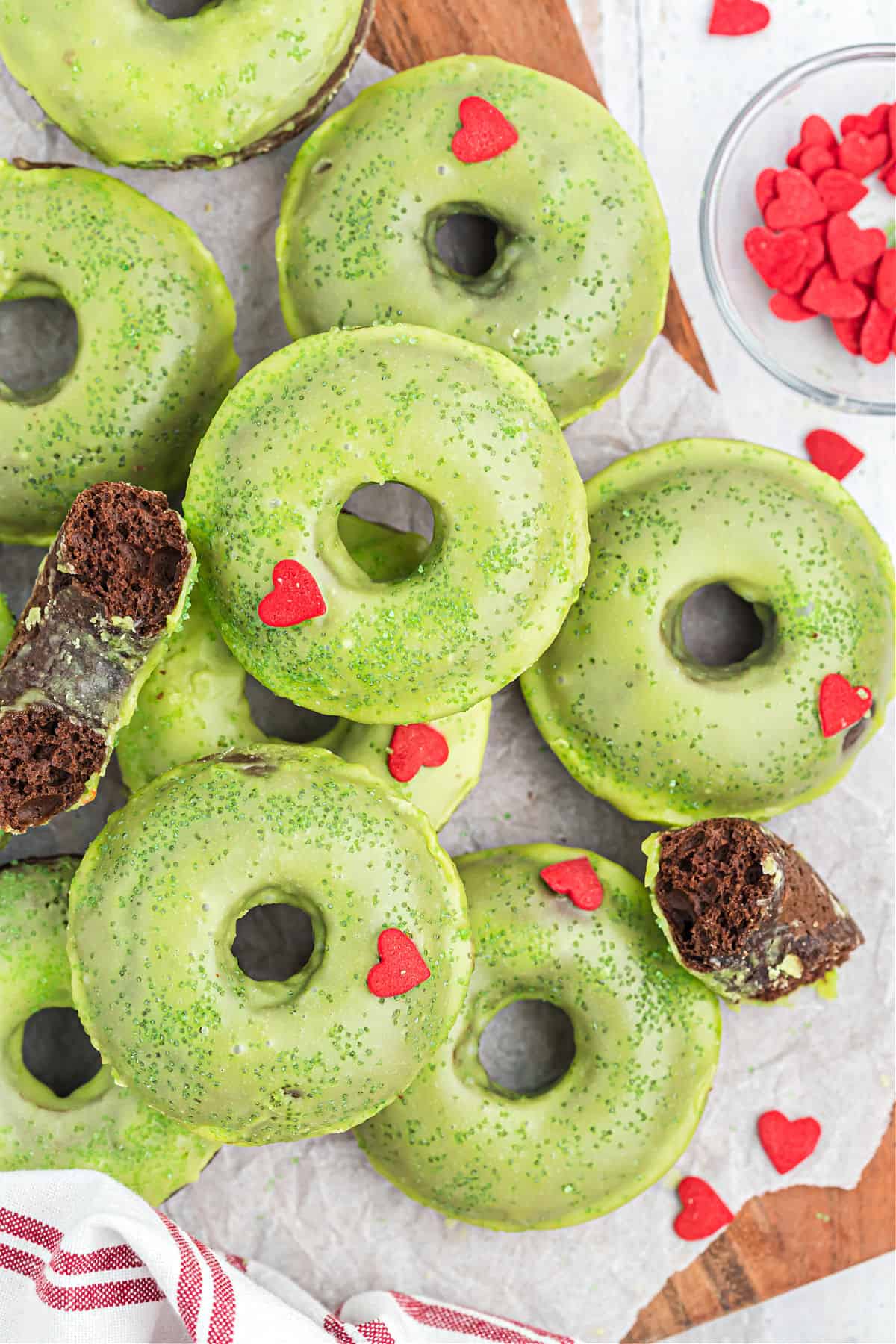 Why these Donuts are Best
This recipe makes the perfect treat for a holiday party or Christmas breakfast. Enjoy these Grinch Donuts with an Egg Nog Latte and some holiday tunes around the tree!
Ingredient Notes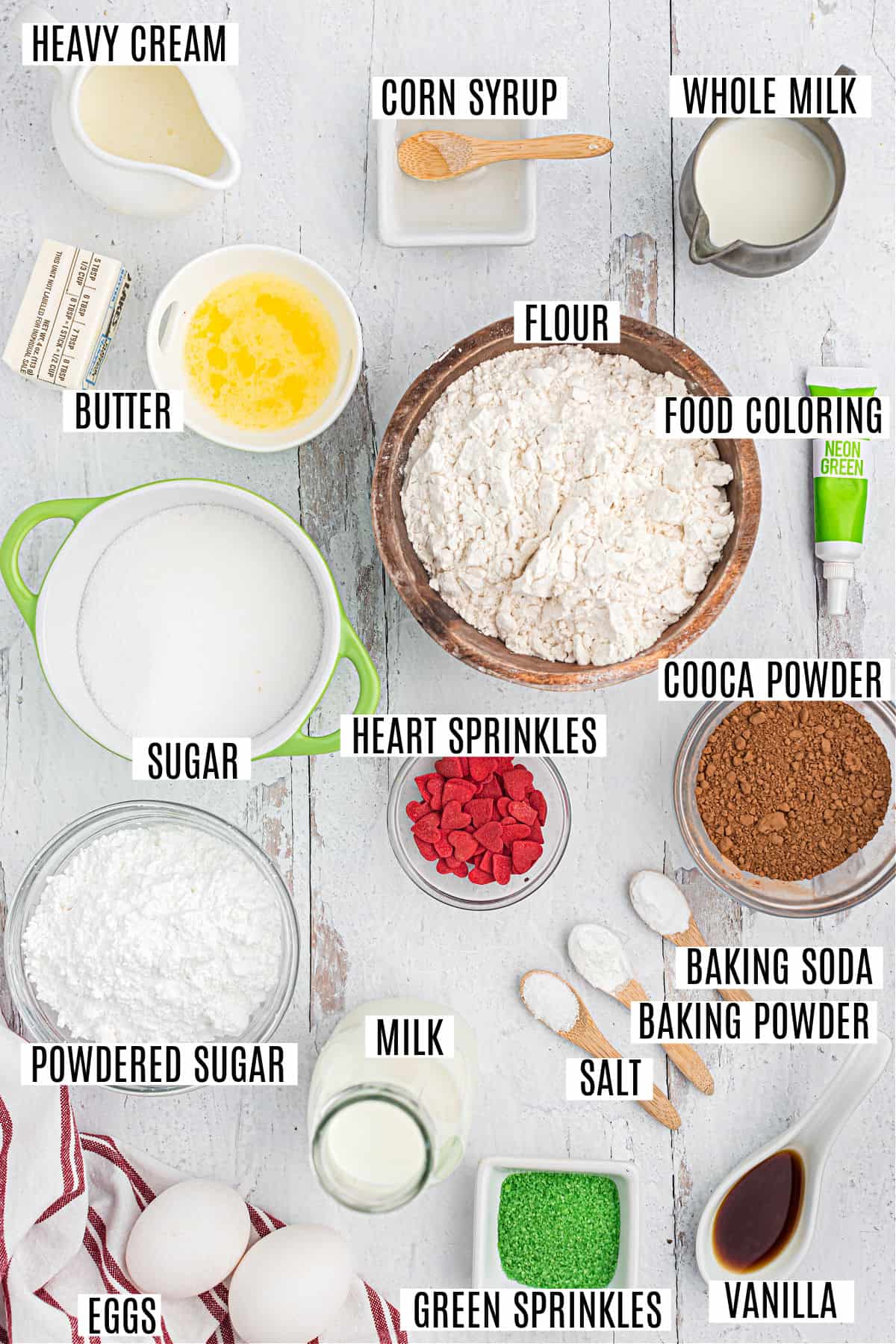 You'll need all the basics to make our classic chocolate donuts, from flour to butter, we've got it all.
Tips and Tricks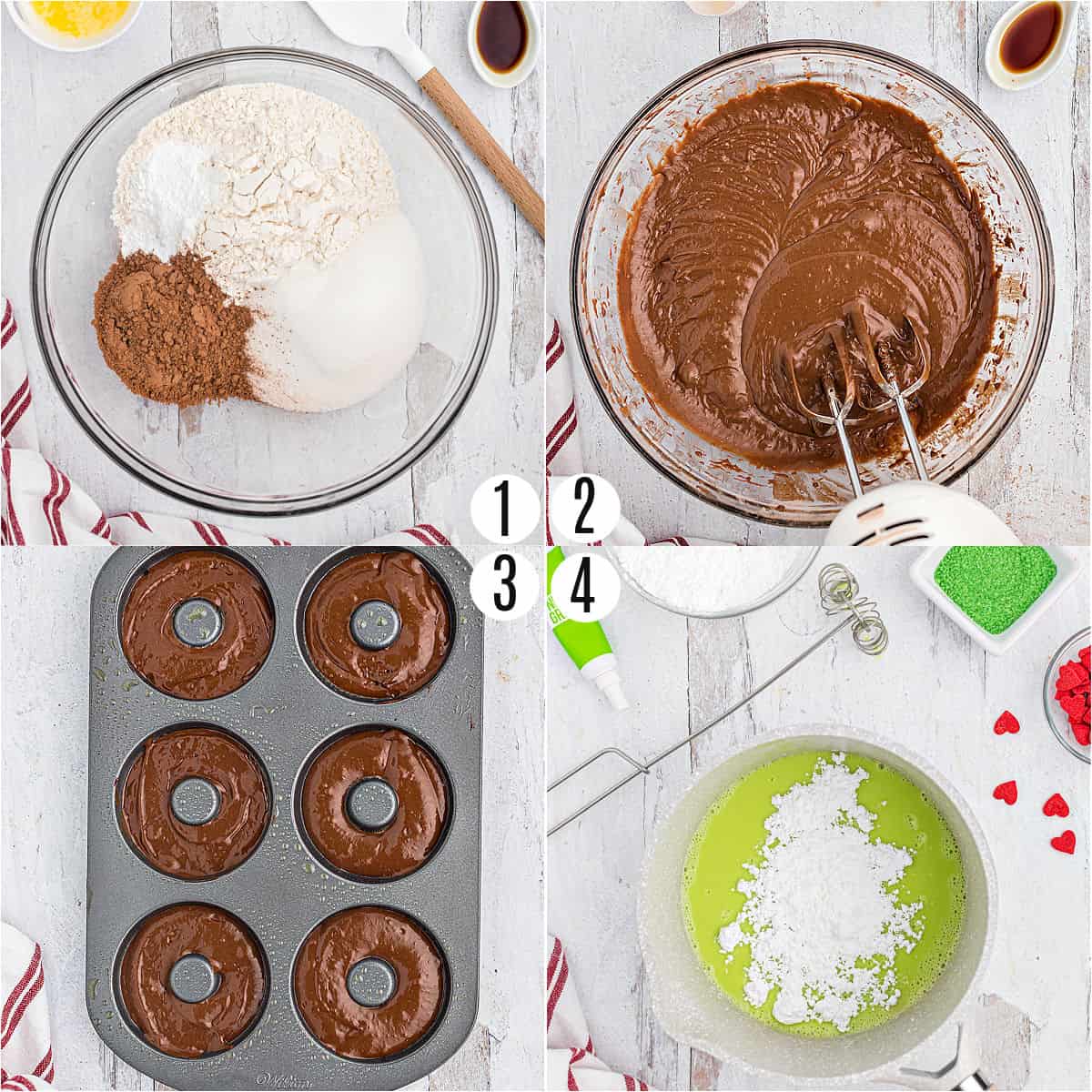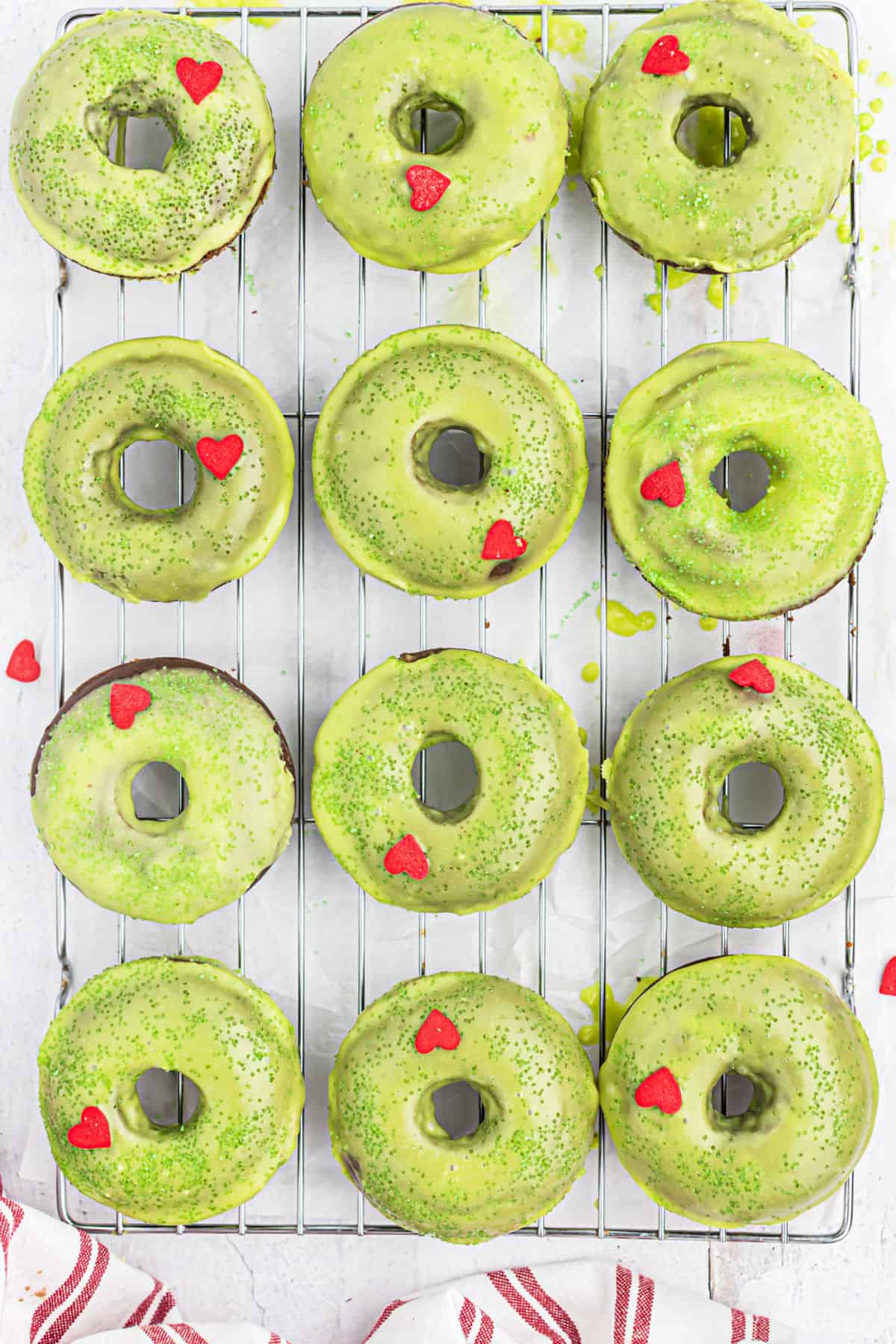 Recipe FAQs
Can I make these in a different kind of donut pan?
Yes, this recipe can be made in any kind of donut pan. Keep in mind that the shape and size of your pan effects the look of the donuts. When you use a different pan your Grinch Donuts will look different from mine–but they'll still be adorable and delicious!
Where do you find large red heart sprinkles?
I find mine at craft stores or online. Some well-stocked grocery stores will also carry them in the baking aisle.
Can I make these donuts without the food gel?
If you want a tasty baked donut without the Grinch colors, go ahead and make these without the green food coloring.
You can also change up the colors of the food dye and dusting sugar for different occasions and seasons.
How do you store these donuts?
These donuts are best enjoyed within 1 to 2 days of baking them. Store them in an airtight container at room temperature for best freshness.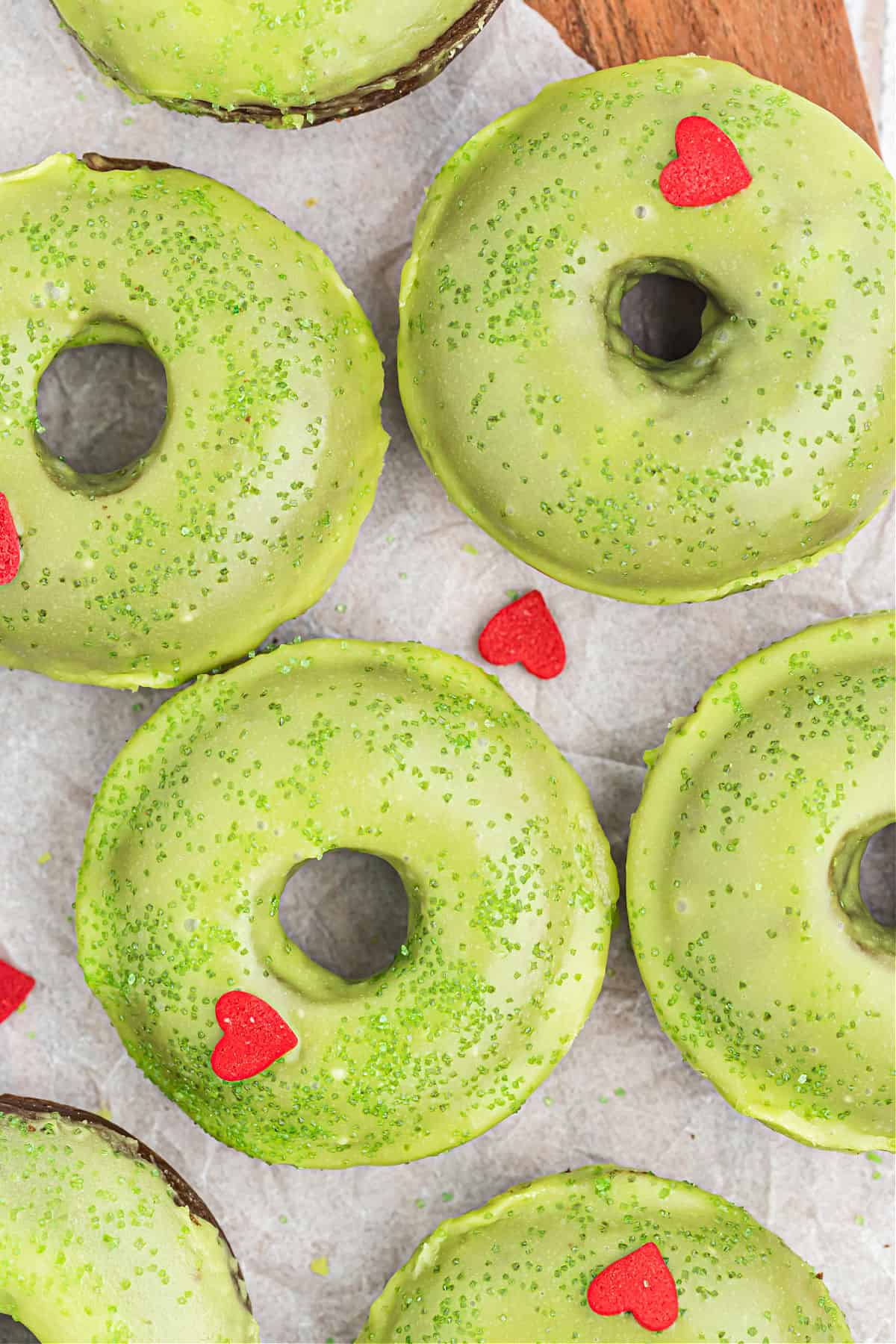 More Holiday Breakfasts
Make Christmas morning even more fun with these adorable Grinch Donuts!