Strawberry Struedel
My kids love Pillsbury toaster strudels. I love that I can make myself one for breakfast too. I mean seriously, this was genius, it's like a strawberry pie for breakfast!
Using Puff Pastry, and about 5 minutes prep plus 15 minutes baking, you can make these at home! Pie for breakfast, seriously.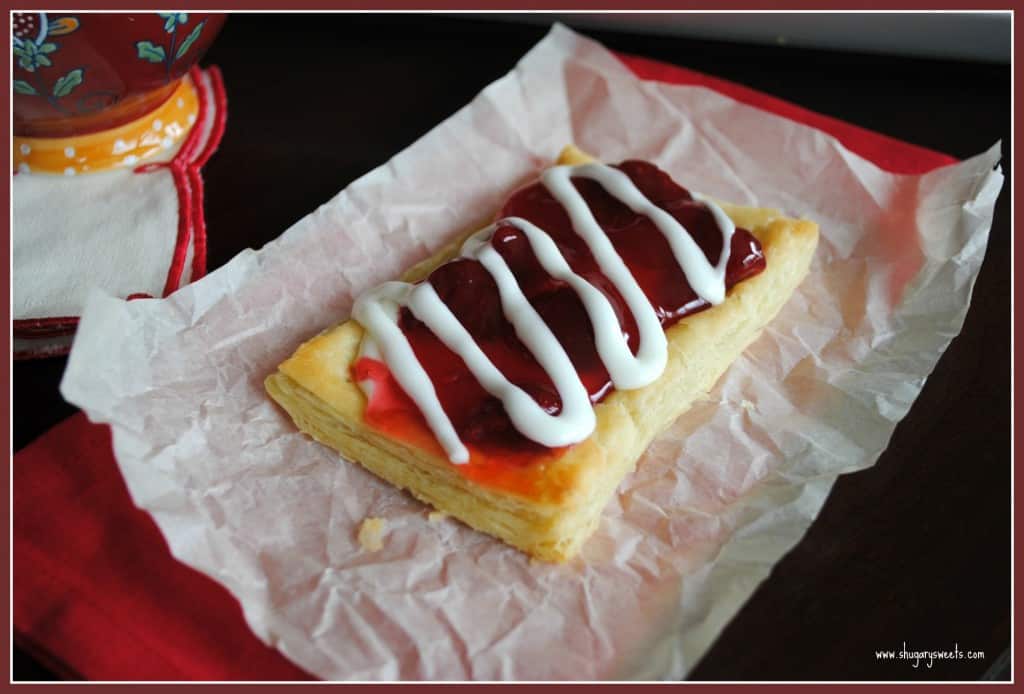 I used strawberry pie filling, but think of the possibilities here people. Apple pie filling? Apple PIE FOR BREAKFAST! Thank you pillsbury for changing our mindset on what's acceptable.
Okay, if you're "one of those people" who eat something like oatmeal, and flax seed and berries for breakfast, then…
why are you here?
Kidding. You're here cause you are going to make this for dessert! That's the beauty of these struedels. Breakfast or dessert, they are delicious and easy!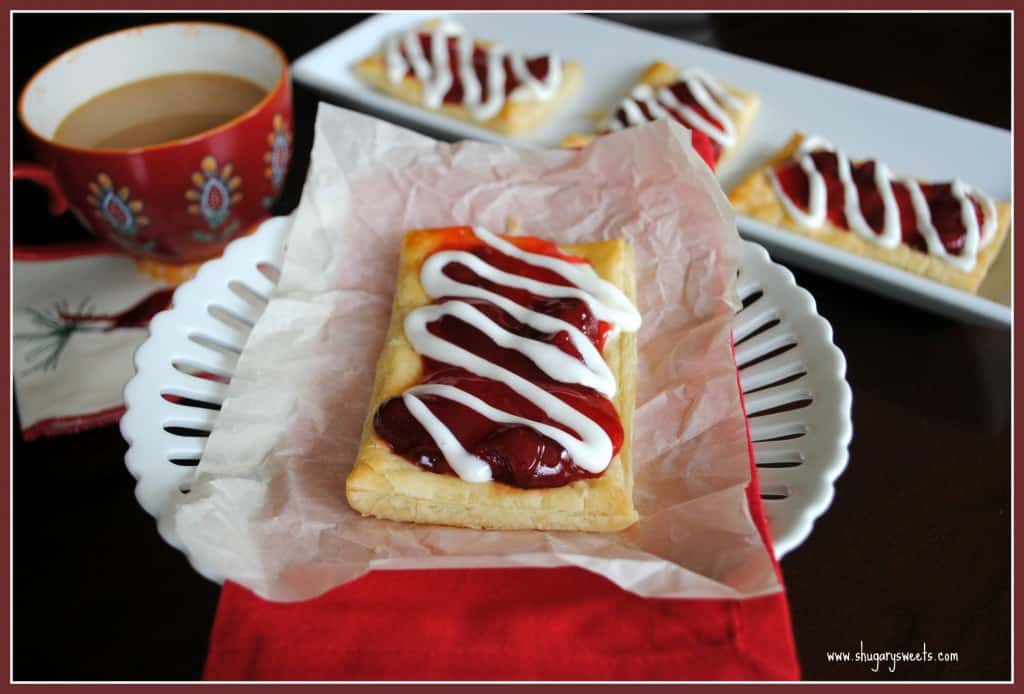 Yield: 12
Strawberry Struedel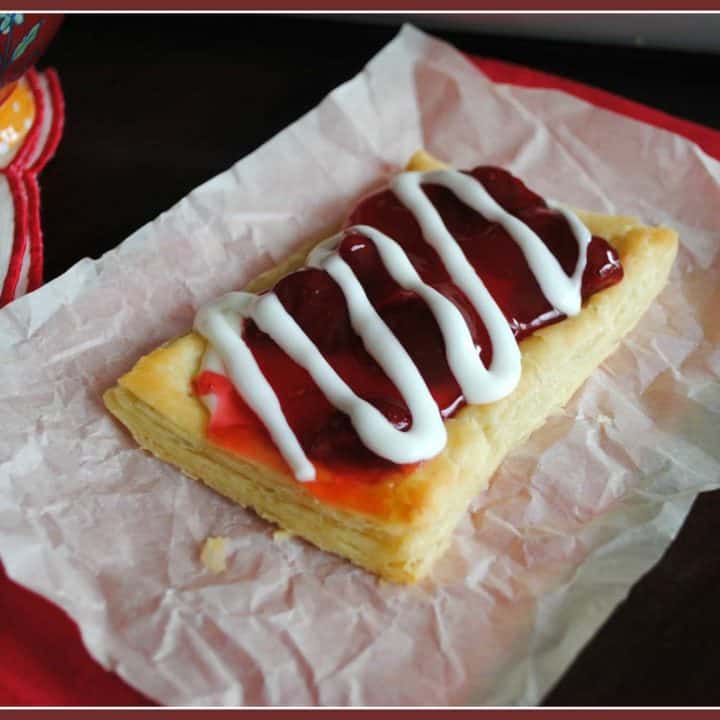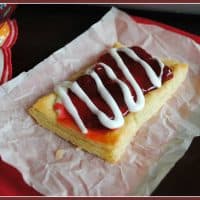 Ingredients
1 pkg Pepperidge Farm Puff Pastry (2 sheets)
1 can (21oz) strawberry pie filling
2 oz cream cheese
2 cup powdered sugar
2 Tbsp milk
Instructions
Thaw puff pastry according to package directions. Unfold and cut each sheet of pastry along seams (making 3 strips on each). Cut each strip in half, for a total of 6 rectangles on each sheet (12 in all). Poke many times with a fork and lay on parchment lined baking sheet.
Bake in a 400 degree oven for 10-12 minutes. Spoon strawberry filling into center of pastry, careful to not go over edges. Return to oven for 3-4 minutes.
Meanwhile, beat cream cheese with powdered sugar and milk for about 3 minutes until creamy. Add more milk to get to desired consistency.
Remove pastries from oven and drizzle with cream cheese frosting. Serve warm!
Notes
**you can also add some of the cream cheese filling to the pastry. Spoon a dollop on the pastry, add the strawberry pie filling, return to oven for 3-4 minutes. Then drizzle with more frosting. This is MY favorite! You may need to double the filling/frosting if you do it this way though!