Boston Cream Donuts
Easy, fried Boston Cream Donuts in under 30 minutes! Made using Pillsbury Grands biscuits and filled with a creamy pudding mixture, these are sure to tempt you! Don't forget the rich chocolate ganache!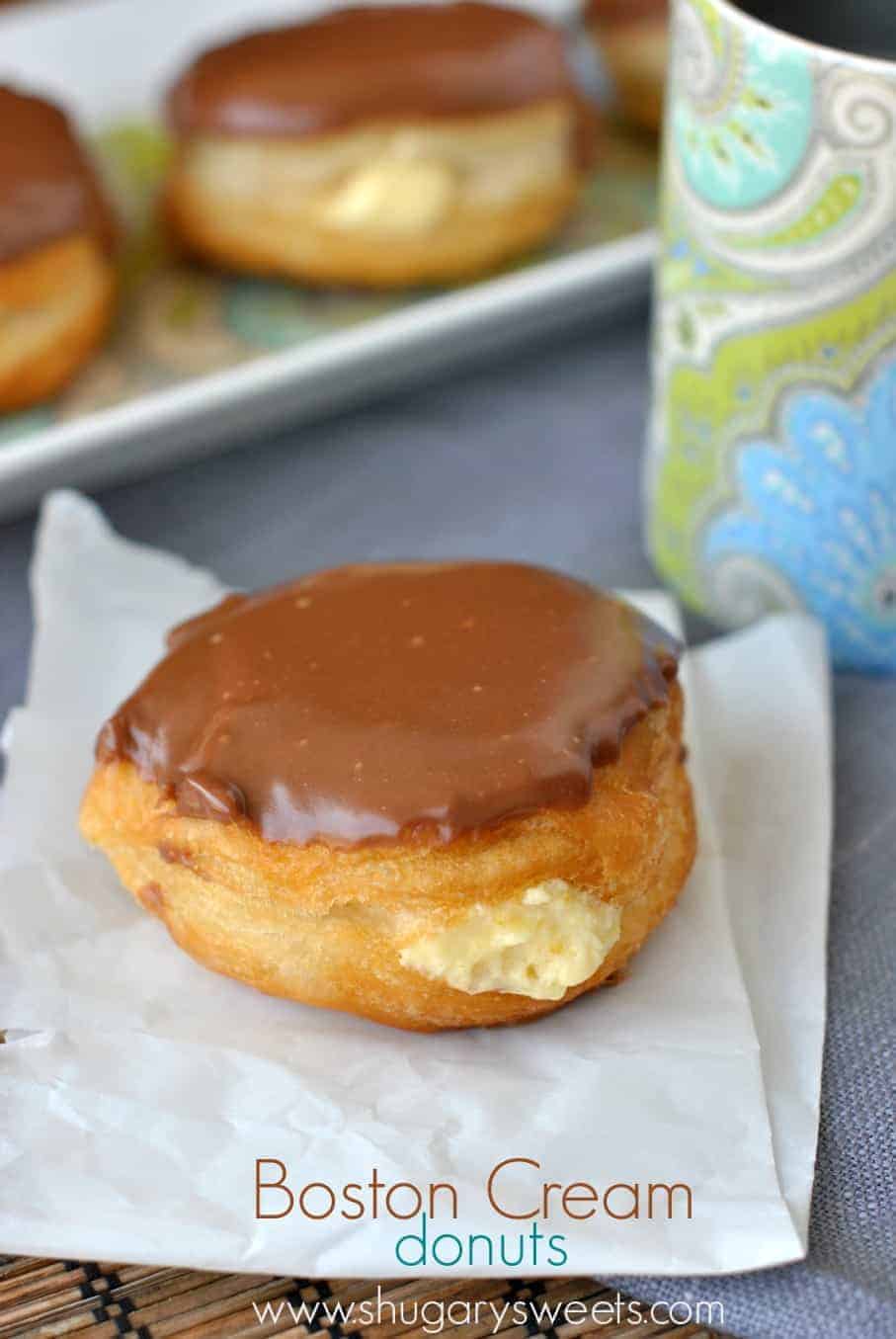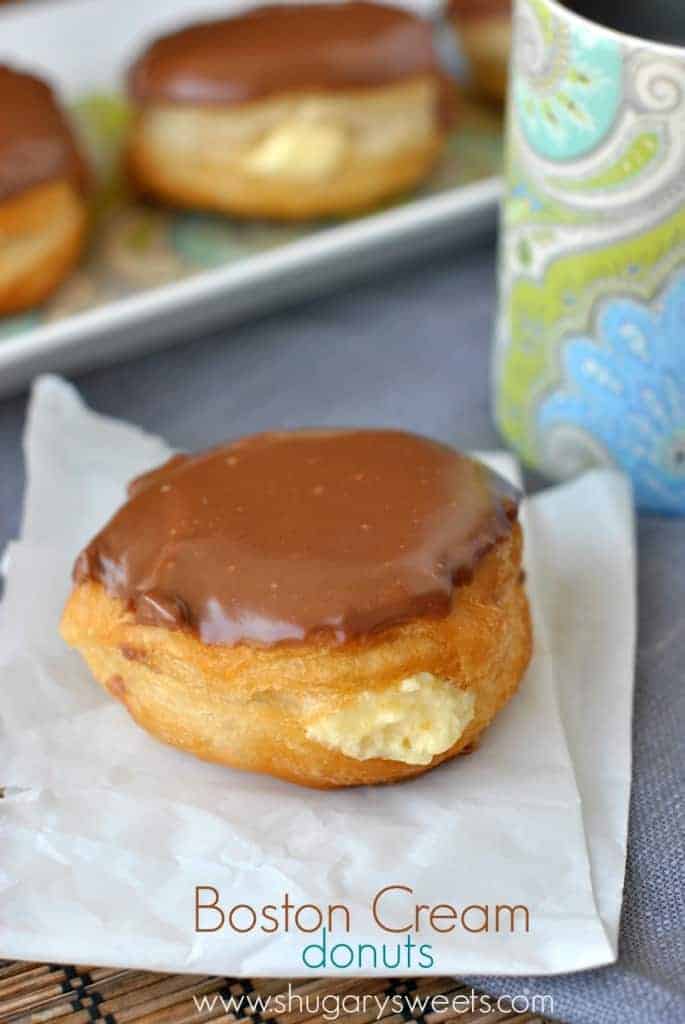 Well, school is in full swing and it's time for Curriculum nights. In the younger grades, it's not so painful. You sit in the classroom and hear a quick overview of what your kids will learn. Meet the teacher. Not bad.
In high school, totally different. I'm making my husband go this year alone because last year I had nightmares for weeks about homework, projects and public speaking.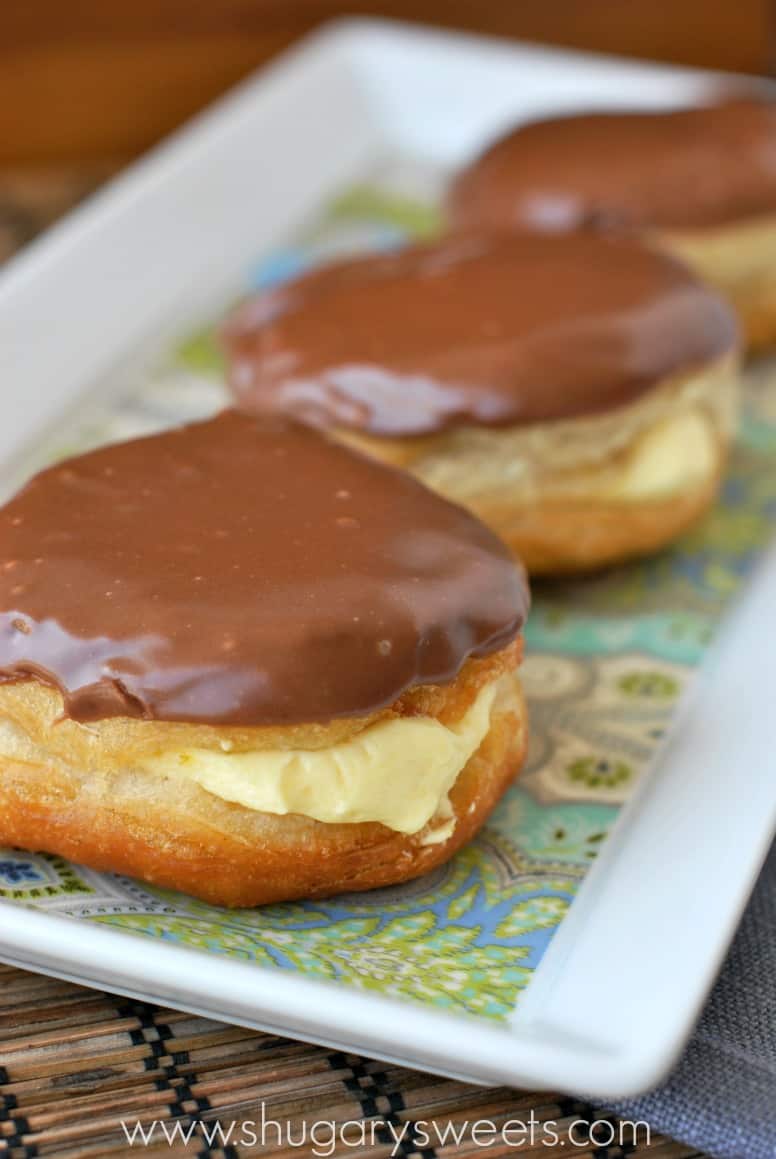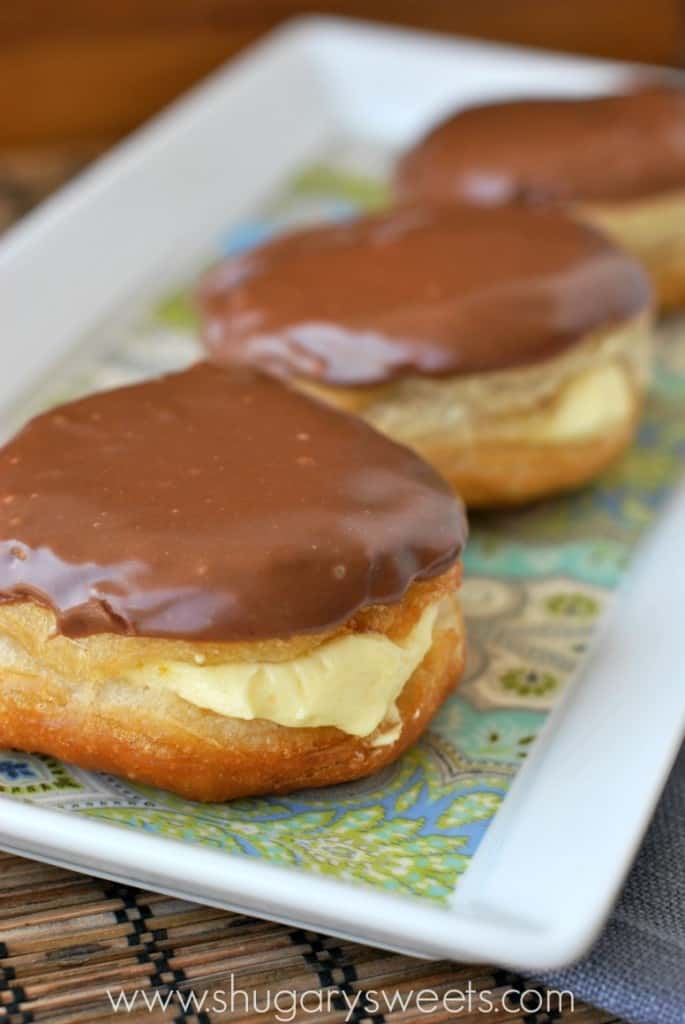 Basically, you get your child's school schedule, and you make the rounds to each classroom. The bell rings and you move on to second period. Bell rings, move to 3rd period. Meanwhile, in the hallways, you have 4,000 adults rushing to their next "class." Seriously. It's what nightmares are made of.
And let's just say, you don't want to be last to class, because just like in high school, the only seats left are up front. Gah!!!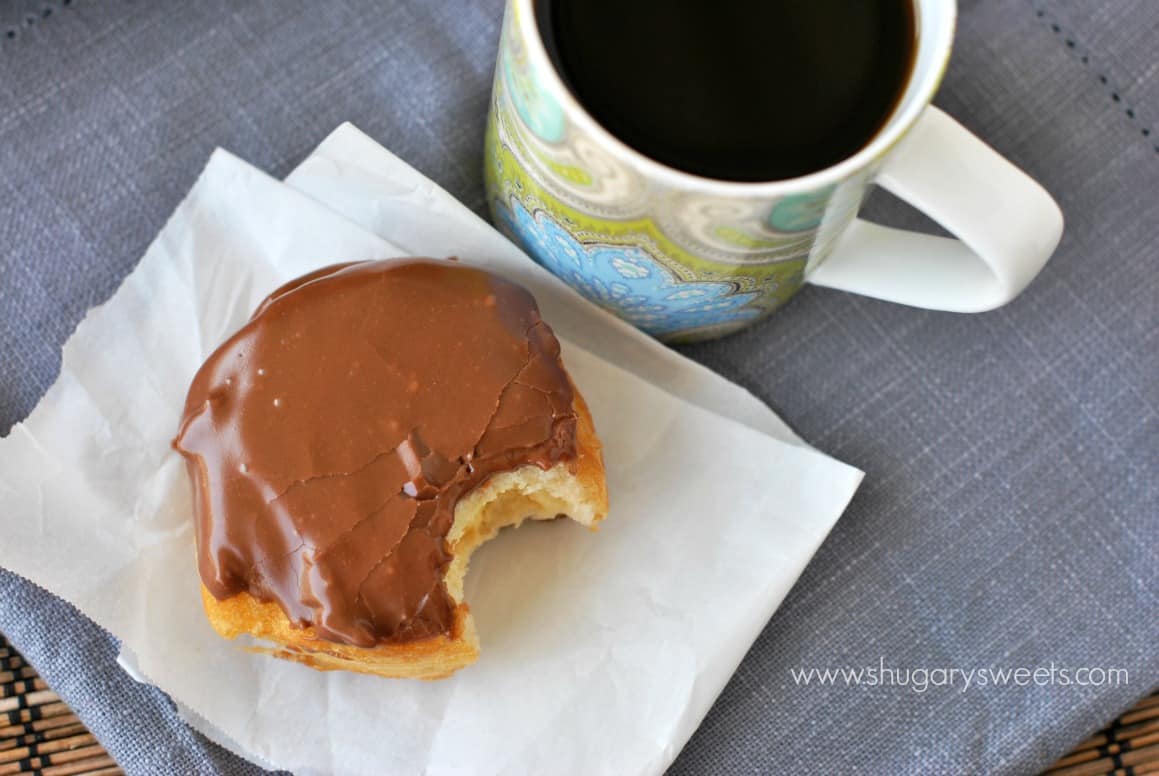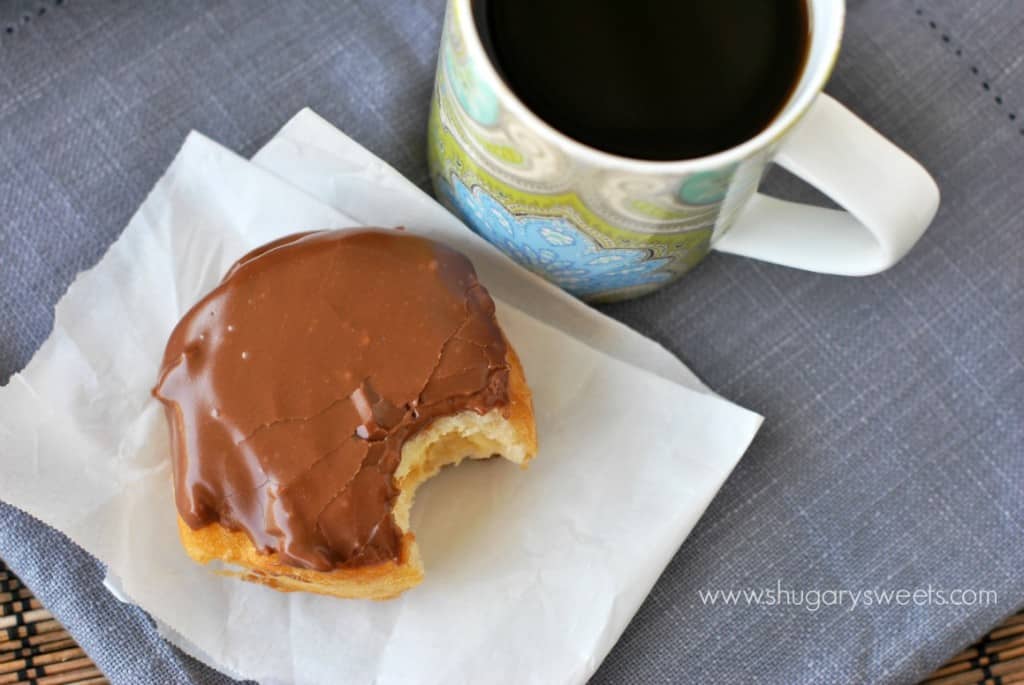 So while my husband is at curriculum night tonight, I'll be enjoying an extra donut. And pushing off thoughts of penny loafers, pimples, and math class.
As for the donuts, these are super simple to make! Using a roll of Pillsbury Grands helps cut time, but not flavor. I whipped up the pudding mixture before frying the donuts, giving it time to set and chill. I made a creamy, rich chocolate ganache for the frosting. If you want to cut an extra step you can totally use canned frosting. Heat it up in the microwave for a little bit (maybe 30 seconds to a minute), stir and spoon it on the donuts. ENJOY!
Don't miss a single recipe: connect with Shugary Sweets!
Facebook | Twitter | Google+ | Pinterest | Bloglovin' | instagram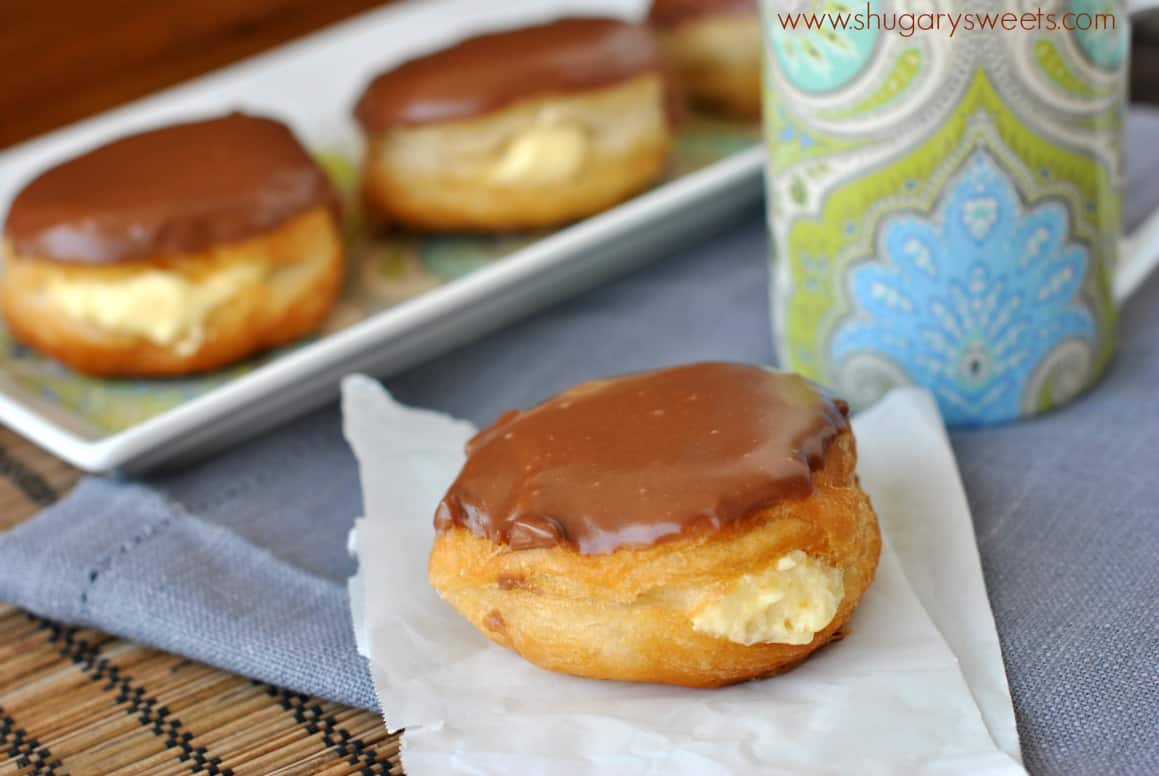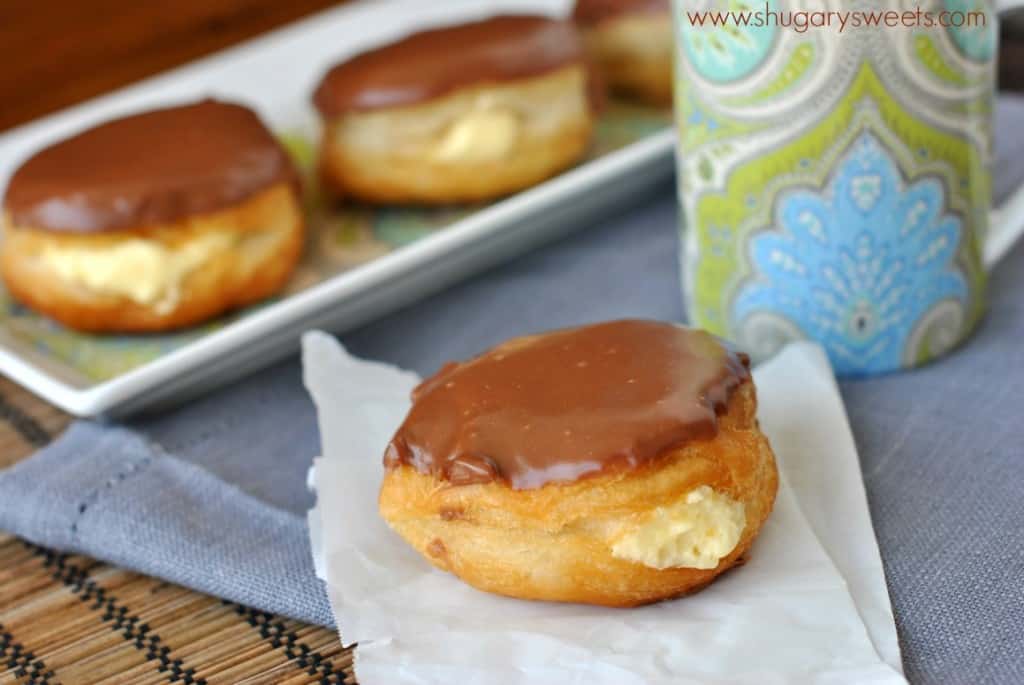 Yield: 8 large doughnuts
Boston Cream Donuts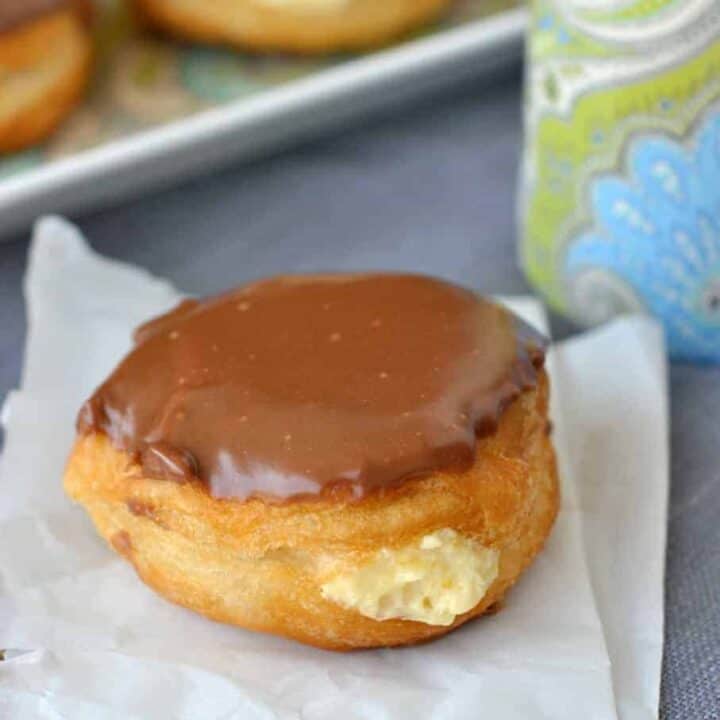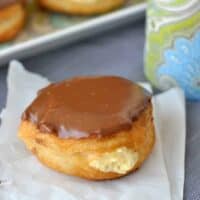 Prep Time 20 minutes

Cook Time 10 minutes

Easy, fried Boston Cream Donuts in under 30 minutes! Made using Pillsbury Grands biscuits and filled with a creamy pudding mixture, these are sure to tempt you! Don't forget the rich chocolate ganache!
Ingredients
For the Donut:
1 pkg Pillsbury Grands biscuits
canola oil
For the Filling:
1 box JELL-O Instant French Vanilla Pudding (3.4oz)
1 cup milk
1 cup heavy cream
1/2 cup powdered sugar
For the Ganache:
2Tbsp heavy cream
2 Tbsp milk
2 Tbsp unsalted butter
1 1/2 tsp vanilla extract
1 Tbsp corn syrup
2 oz dark chocolate
2 oz milk chocolate
2 1/4 cup powdered sugar
Instructions
Prepare the filling first by whisking together the pudding mix with milk. Beat with whisk for about 2 minutes. Set aside.
In a separate mixing bowl, beat on high with an electric mixer the heavy cream with powdered sugar until soft peaks form (about 3 minutes). Fold in pudding mixture. Refrigerate until ready to use.
In a large, heavy bottomed skillet, heat oil about 1/2-3/4 inch high. Depending on your size skillet will determine how much oil is necessary. Bring oil to a sizzle when you drop a couple drops of water into it.
Separate biscuits. Fry each biscuit for 2-3 minutes each side. Allow to cool and dry on paper towels.
For the ganache, add cream, milk, butter, vanilla and corn syrup to a medium saucepan. Heat on medium until butter is melted. Turn to low and add in the chocolates. Whisk continuously until smooth. Remove from heat and whisk in the powdered sugar until ganache is smooth. Set aside.
To assemble, spoon filling into a large pastry bag with tip (any tip will do). Press tip into side of donut and squeeze until donut appears "full." Repeat for remaining donuts.
Spoon warm ganache over each filled donut. ENJOY!
Notes
I save the used oil to use again by allowing it to cool slightly, then storing it in a mason jar. I strain off any fried bits while pouring it in the jar. Saves money!! This recipe will have extra filling leftover. I enjoy making a trifle using this extra filling (bake up a brownie mix and layer it with filling in a trifle bowl). Or spoon into bowls as dessert. ENJOY.
More Delicious Donut recipes for you to enjoy!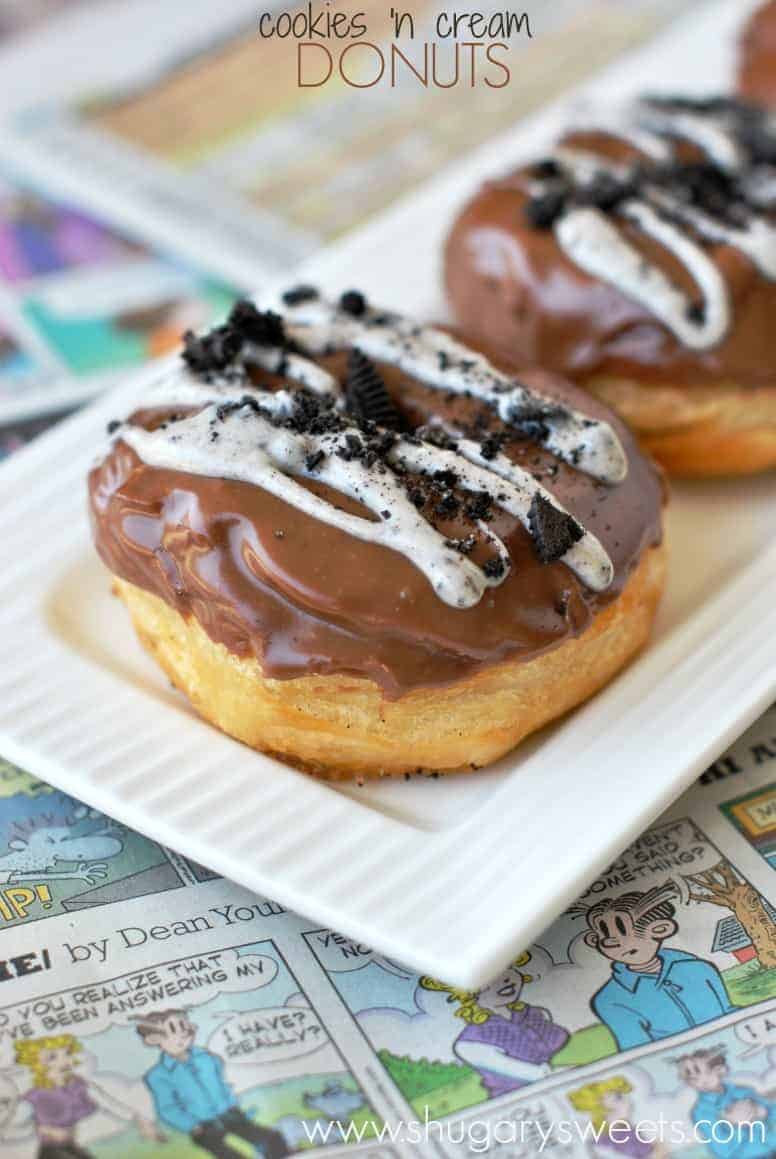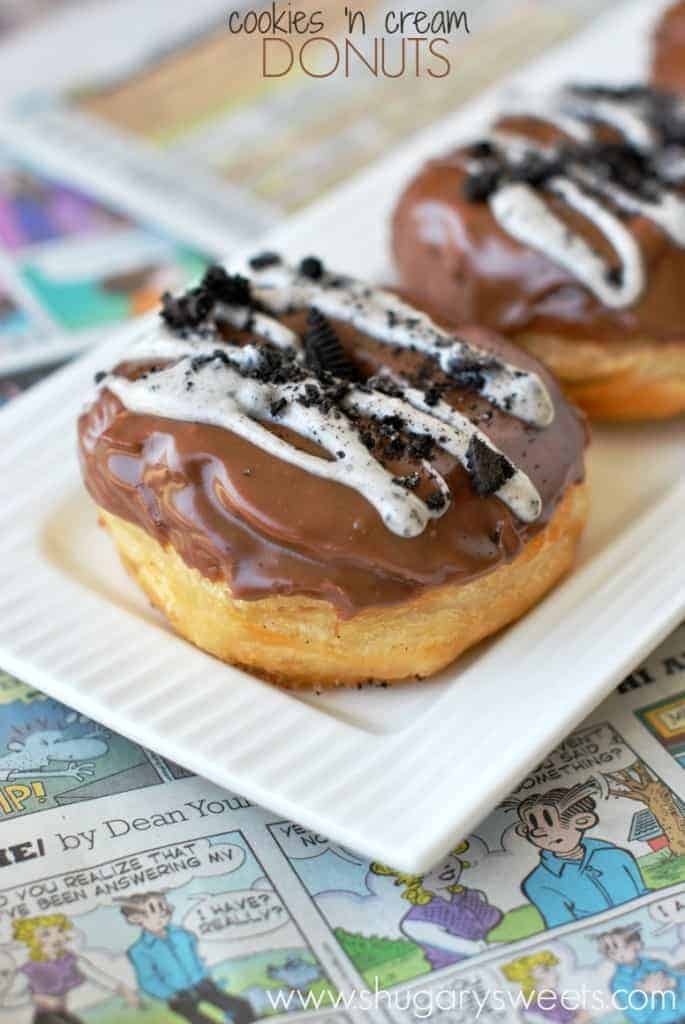 Apple Pie Donuts
(makes a great individual sized dessert too for company)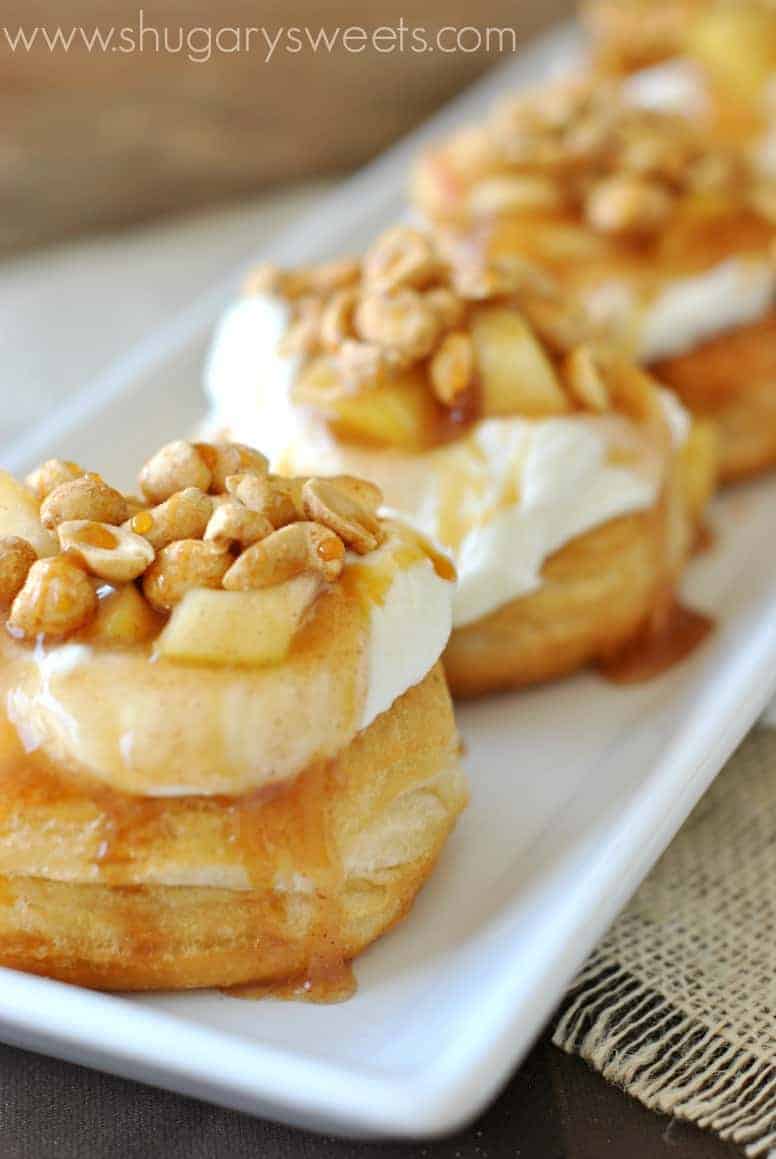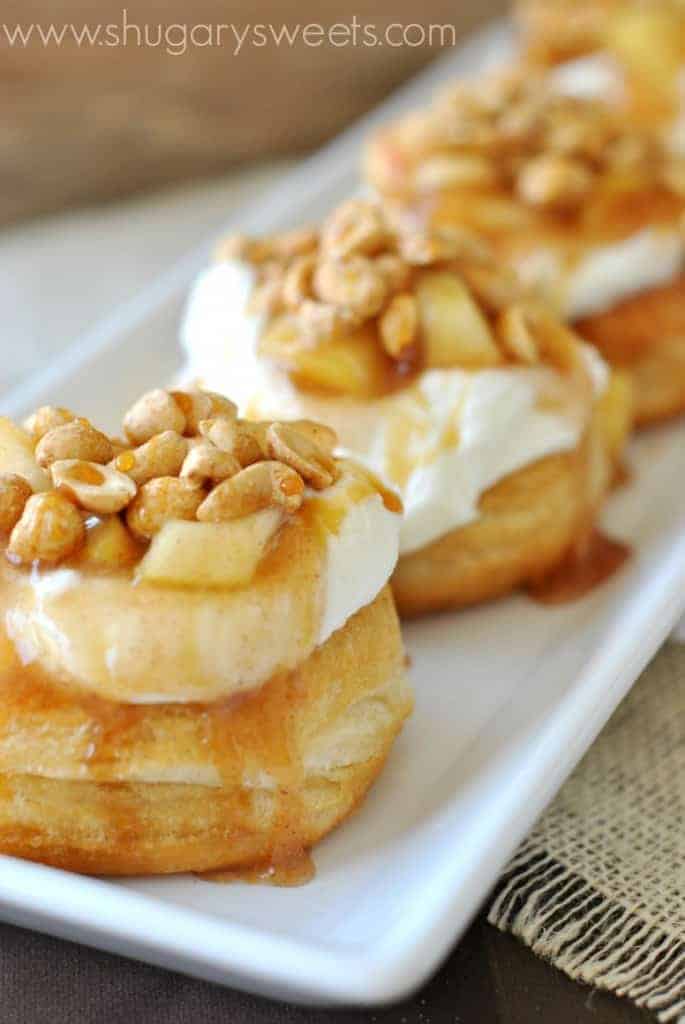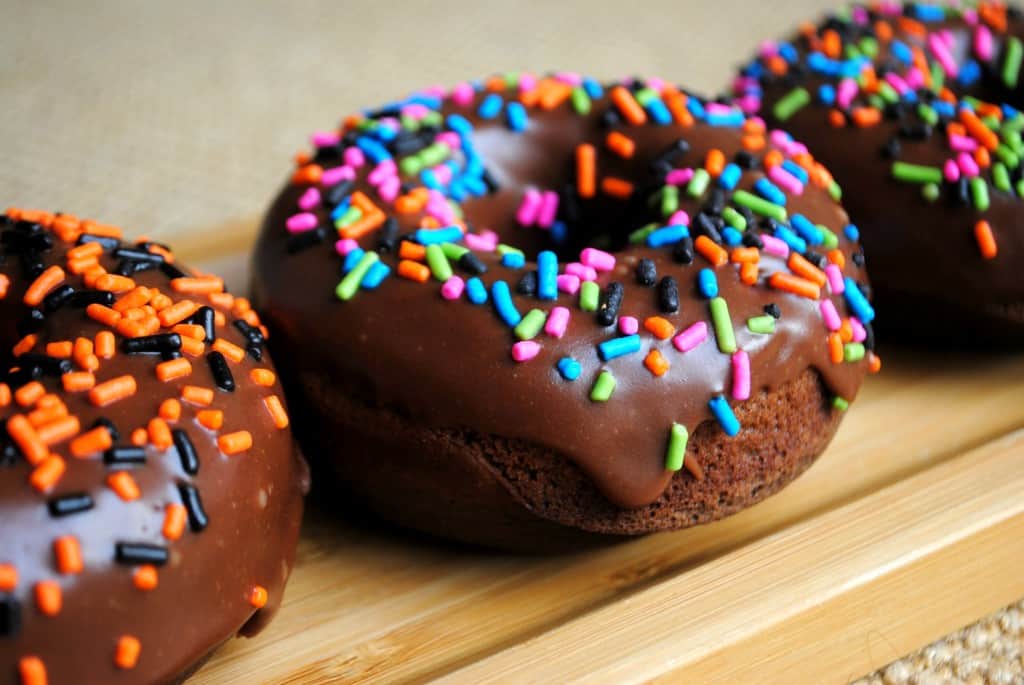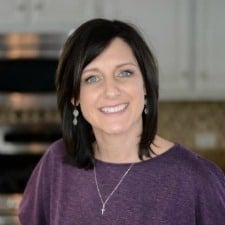 Aimee is a dessert lover (specifically rice krispie treats), workout enthusiast, self-taught foodie, and recipe creator. Her recipes have been featured in over 15 magazines, and her passion is to share her love of cooking with the everyday home cook! Learn more about Aimee.