Start your day on a high note with this Brown Sugar Latte recipe. A dollop of whipped cream and caramel drizzle make this homemade coffee drink complete.
Brown Sugar Lattes are the latest addition to my lineup of homemade lattes. If you like a little chocolate with your coffee, try this Mocha Latte recipe too!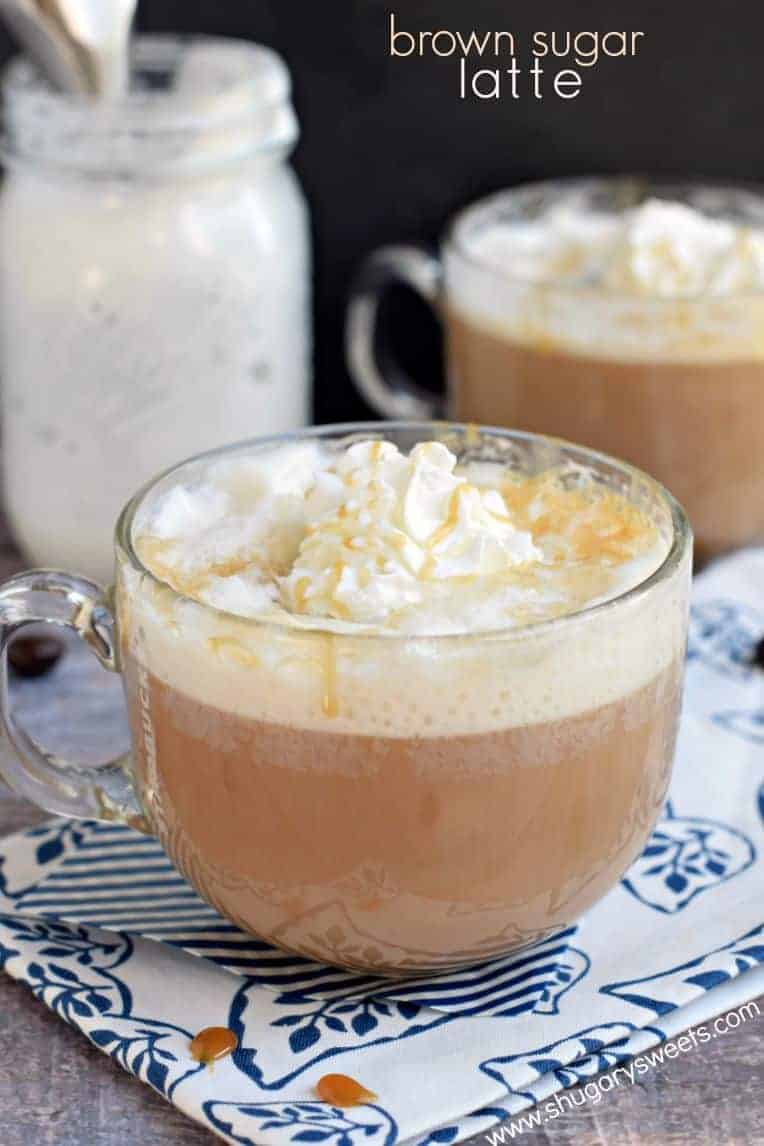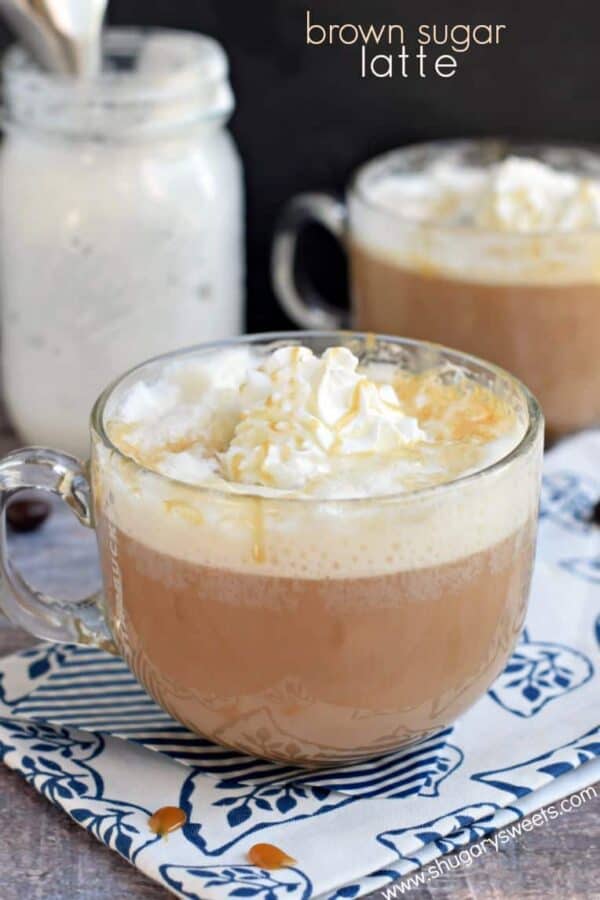 What is a Latte
A latte is a drink traditionally made with espresso and milk. The milk is steamed then poured over the espresso, with a small amount of foam milk at the very top.
Lattes can be enjoyed plain or with any number of sweeteners or flavored syrups! In this recipe, a little brown sugar adds both sweetness and flavor to the simple homemade latte.
Since most of us don't have a fancy espresso machine at home, I used extra strong brewed coffee in this recipe instead. It works perfectly; you won't taste a difference at all.
Once you learn how easy it is to make lattes without an espresso machine, you'll be able to skip those Starbucks runs without sacrificing your daily caffeine fix. It's a win-win!
Ingredient Notes
Here's what you need to make this delicious Brown Sugar Latte.
Coffee – To replicate the bold taste of espresso, brew the coffee at double strength. You can use a drip coffee maker, pour over, French press or whatever coffee maker you usually use.
Milk – I used skim since that's what I had on hand. Any milk will work in this recipe, even plain nondairy milks.
Brown sugar – Light brown sugar is best to add just a hint of molasses flavor without being overpowering.
Whipped cream and caramel sauce are optional. We love the extra sweetness and pretty appearance they give the lattes. Use homemade whipped cream for a tasty flavor.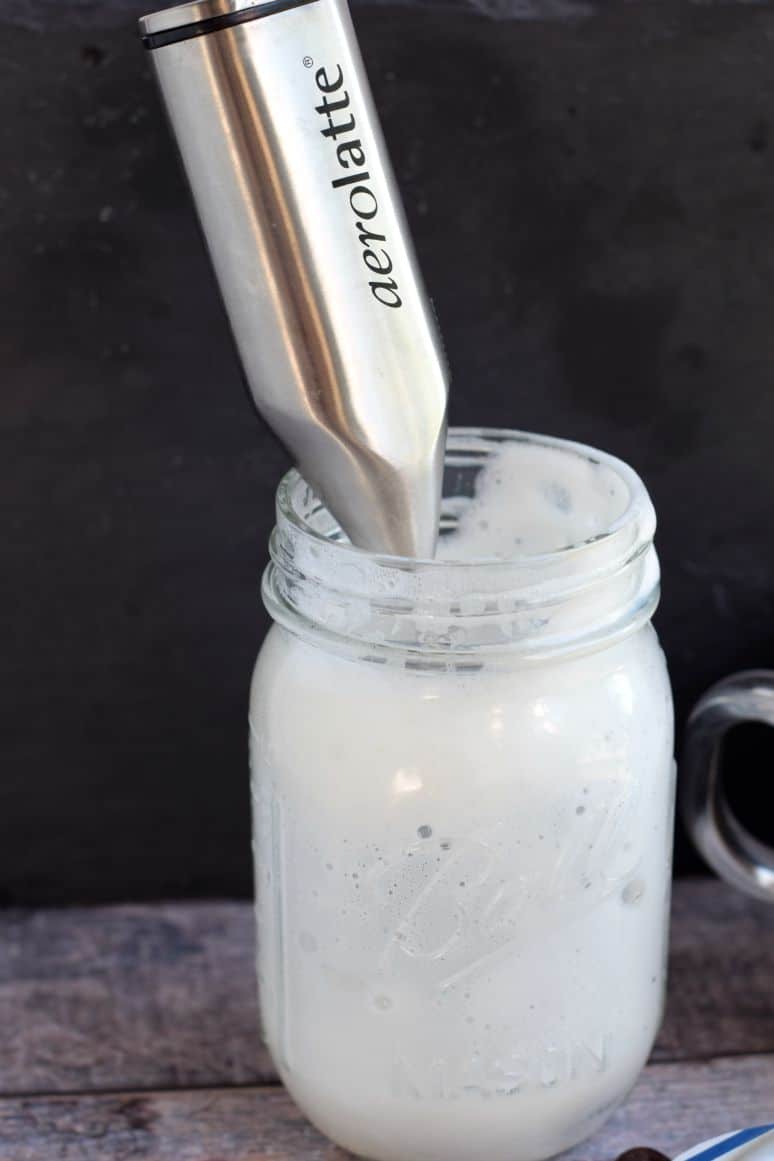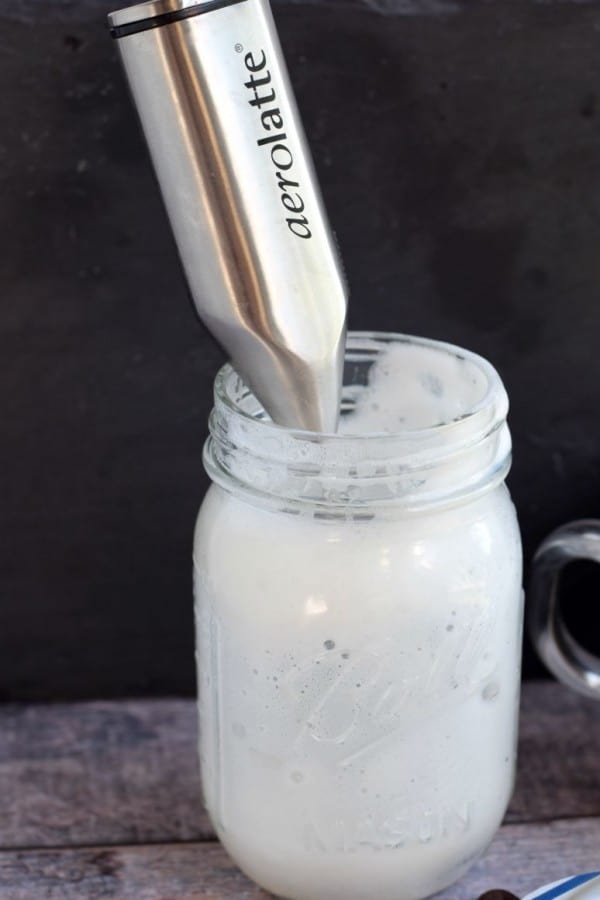 Tips and Tricks
Frothing the milk with a mason jar: Place warm milk and brown sugar in a mason jar and screw on the lid. Shake it vigorously until the contents become aerated and foamy.
Frothing milk with a frothing wand: If you make a lot of homemade lattes it's worth investing in a frothing tool like this aerolatte. It froths the milk perfectly in just 15 seconds with less effort than the mason jar method.
Serve immediately: For best taste, pour the frothed milk over hot coffee and enjoy immediately. Don't forget to top your brown sugar latte with whipped cream and caramel sauce!
Customize: The beauty of making your own lattes is that you can adjust the ratios of everything to suit your taste. Want a less pronounced coffee flavor? Use less coffee. Want it sweeter? Use more brown sugar.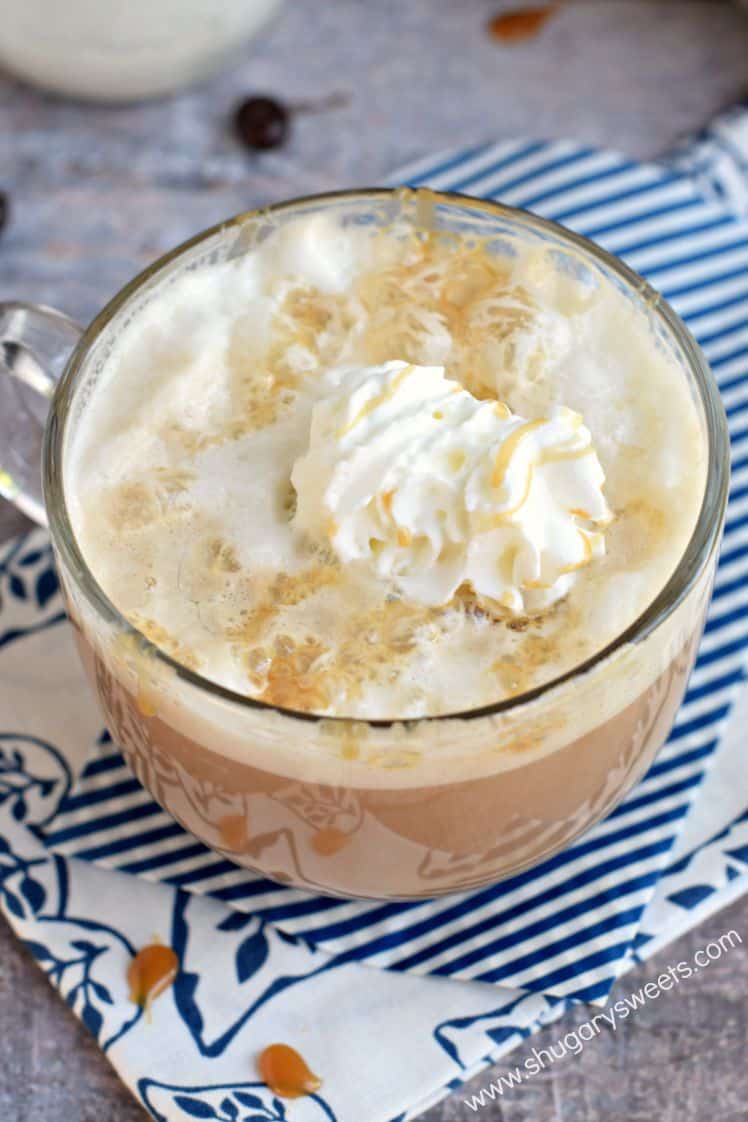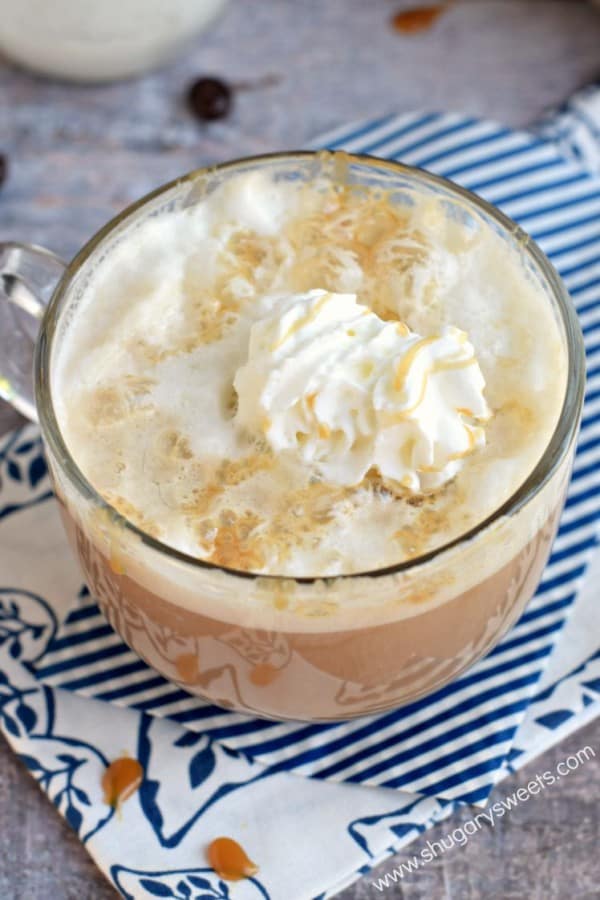 Recipe FAQs
How can I make this brown sugar latte iced?
If you want to make this iced you can let the milk chill in the fridge after it has been warmed with the brown sugar. Add ice cubes to a glass with the cooled coffee. Pour the milk over the iced coffee and stir to combine.
Do not skip the heating step, even though you'll be enjoying the drink iced. It's necessary to dissolve the brown sugar completely. Otherwise your latte will taste grainy.
What kind of caramel sauce do you use?
I use jarred caramel sauce. It's the same kind I put on ice cream! Bottled caramel sauce is perfect too.
Can I make this latte dairy free?
You sure can! For a dairy free latte, use any plain unsweetened non-dairy milk. I like almond and oat milk best but use whatever variety you like with your coffee.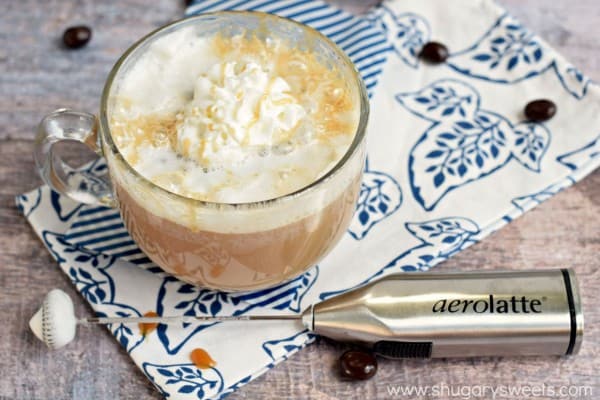 More Easy Coffee Drinks
This Brown Sugar Latte recipe is easy to make and tastes just as good as the coffee house version–at a fraction of the cost!