Make your own Brown Sugar Latte at home with this easy and delicious recipe! Don't forget to add the extra caramel!
I've teamed up with the American Dairy Association, Mideast once again to bring a "moo-velous" recipe to you all. Of course, all opinions are my own!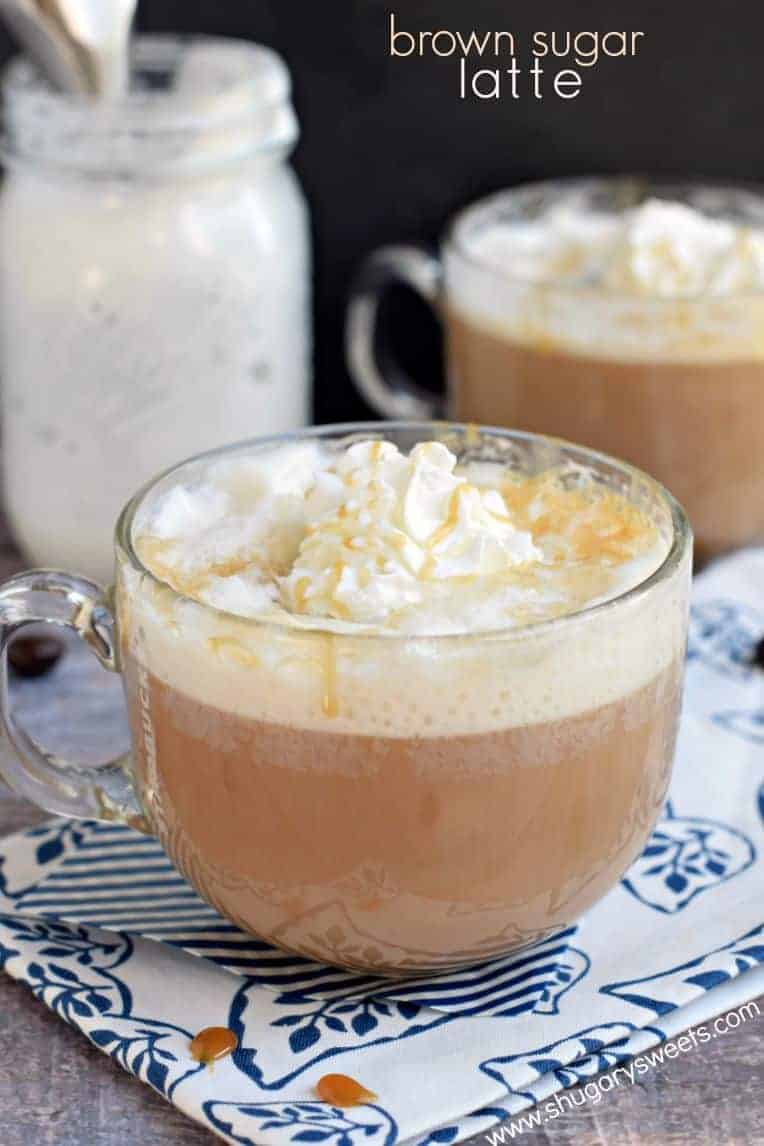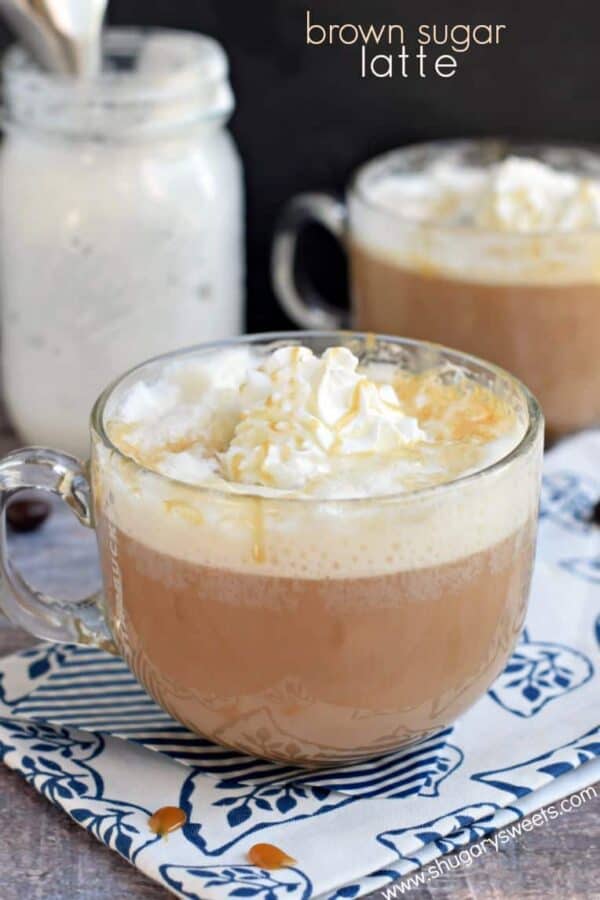 Raise your hand if you're looking forward to "back to school" time!
My hands are lowered. To the floor. I've come to realize I am one of the rare people in this world who do not look forward to my kids going back to school. I love summer. I love the freedom to sleep in, go to the pool, or stay in jammies all day.
I love the "NO HOMEWORK" life that summer has to offer. I love spending time with my kids all day (well, most days, some days I look forward to bedtime more than others).
I hate the school supply shopping. I hate that I have to purchase those supplies weeks before summer ends. I hate that orientation and schedules come out WEEKS before school starts. It becomes this black cloud in my home. This hovering "doom" and gloom of school beginning.
However, oddly, my kids love school and they look forward to going back every year. Apparently I'm the only one that gets sad and nostalgic about the end of summer and the start of a new school year.
There is one highlight to school in session. Quiet mornings with a hot cup of coffee. Once I have sent my kiddos off to school, I love to sit outside with my favorite cup of joe. And this Brown Sugar Latte will be enjoyed day after day.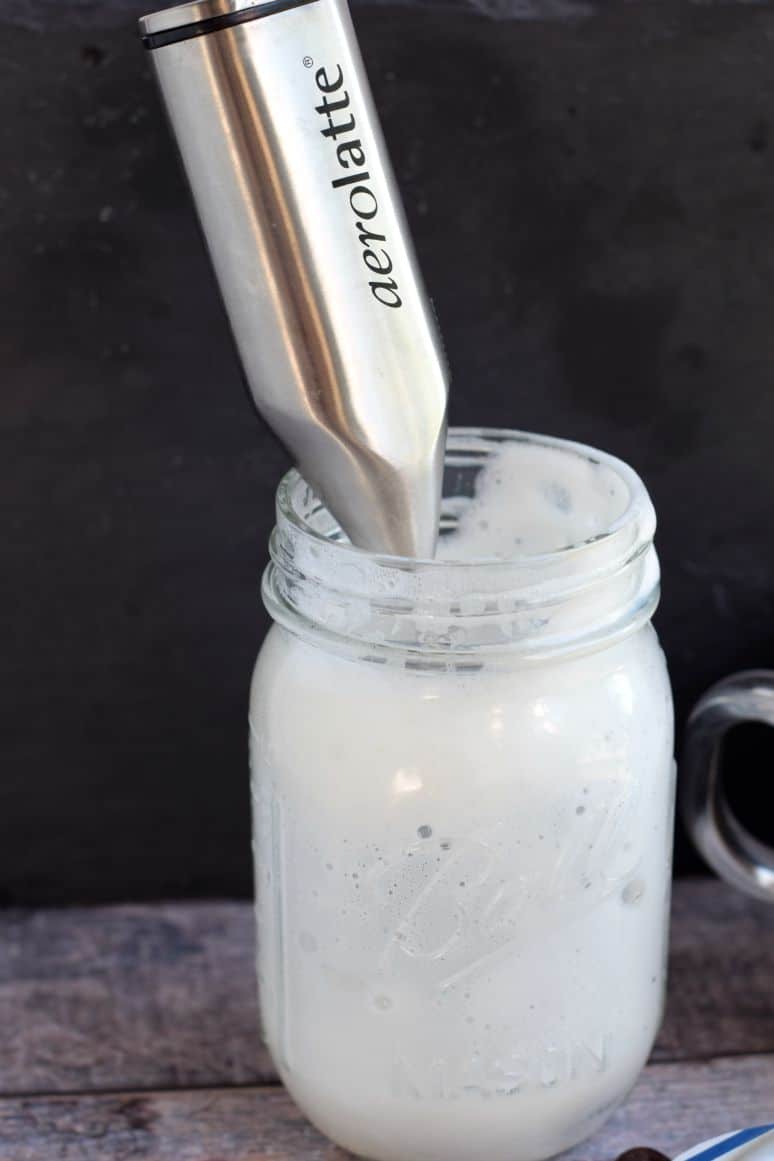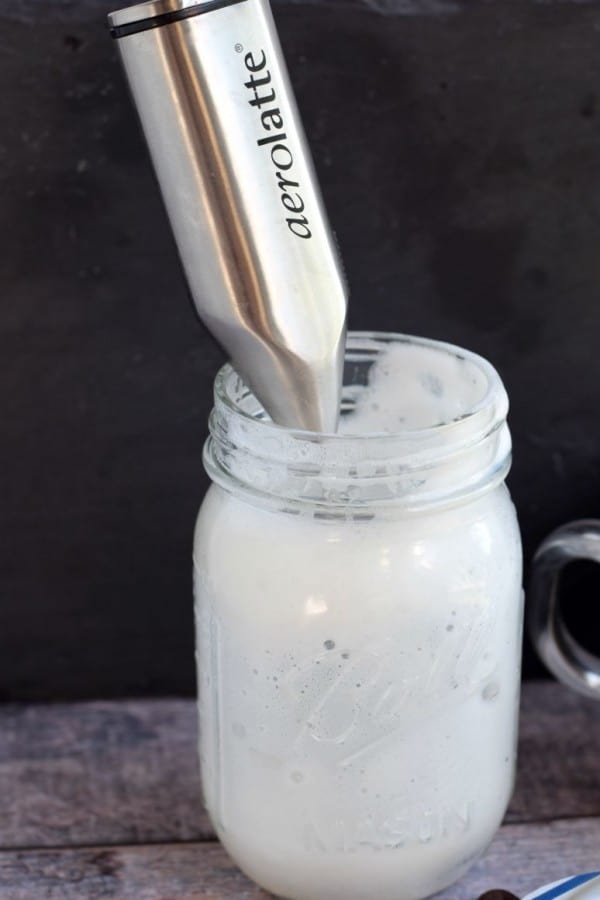 Last year you may remember I made an Egg Nog Latte. I taught you all how easy it is to use a mason jar to shake up your milk and make it frothy. However, I also got my hands on this aerolatte which does a fantastic job (even faster) to make your milk frothy!
Adding in the brown sugar when you heat the milk gives it a rich caramelized flavor too.
I've once again partnered up with the ADA Mideast to bring awareness to a continued problem. Milk is the number one source of calcium, Vitamin D and potassium in children's diets, yet 46 million Americans served by Feeding America only receive 1 gallon of milk per year. When you think about giving to a food pantry…most people obviously only give canned goods and other non perishables. The Great American Milk Drive is working to put milk in the fridges of families this back to school season. And YOU can help too!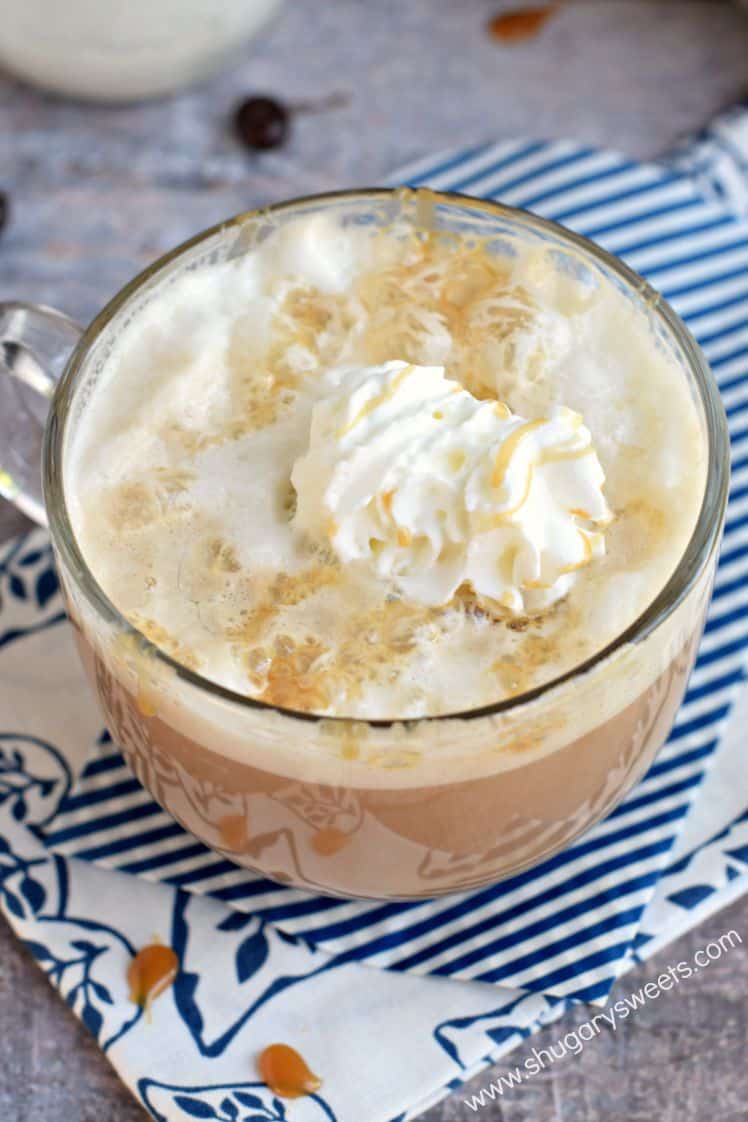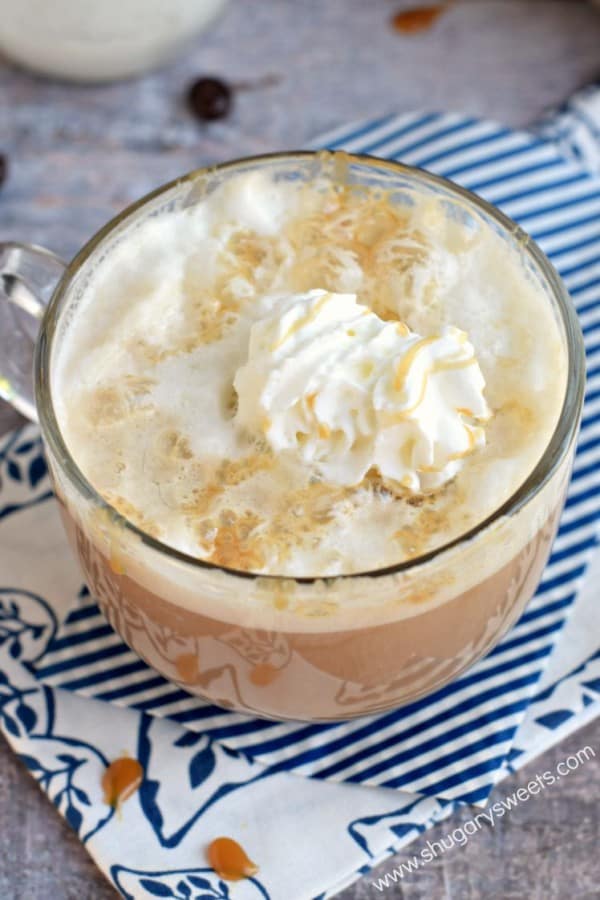 The American Dairy Association Mideast will donate $1 to the Great American Milk Drive for every "like," comment or share each of the bloggers' 10 recipes receive on its Facebook page between Aug. 10 and 26, which will be used to give gallons of milk to children and families across the country! So go head over there and do the easy part. Give our recipes some love, which in turn will help someone else in this country!
See how many gallons have been donated to food banks in your state, and make donations directly, at www.MilkLife.com/give.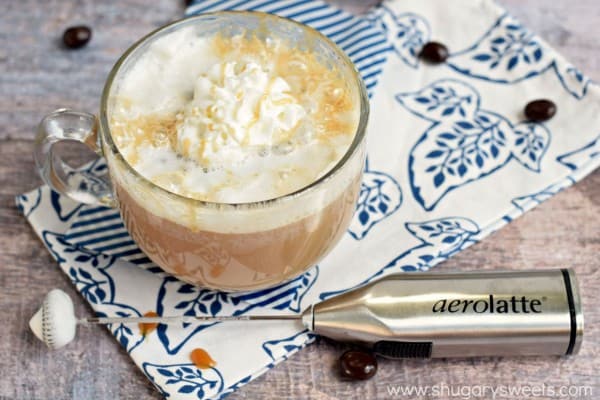 Connect with the American Dairy Association:
I've teamed up with some fellow bloggers to spread the Dairy love this month and encourage some good Back to School habits!
Be sure you stop on over to their blogs and checkout their
mouthwatering
recipes!
Join me (and all my blog friends) as we tweet with the American Dairy Association! Get some delicious back to school recipe ideas! Be sure to RSVP here!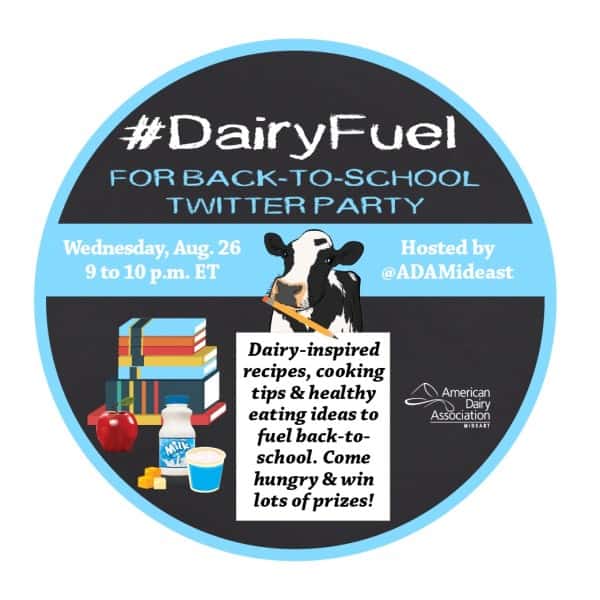 **This is a sponsored post on behalf of the American Dairy Association, Mideast. I was compensated for my time, however all opinions expressed are 100% my own!