Homemade Jelly Filled Donut Holes are easier to make than you think. Better than Dunkin' Munchkins, these cute donut bites are rolled in a sugar topping and bursting with sweetness!
Love homemade donuts? Be sure to try our full size Jam Donuts for delicious flavor. Or give these Bostom Cream Donuts a try for your next breakfast treat.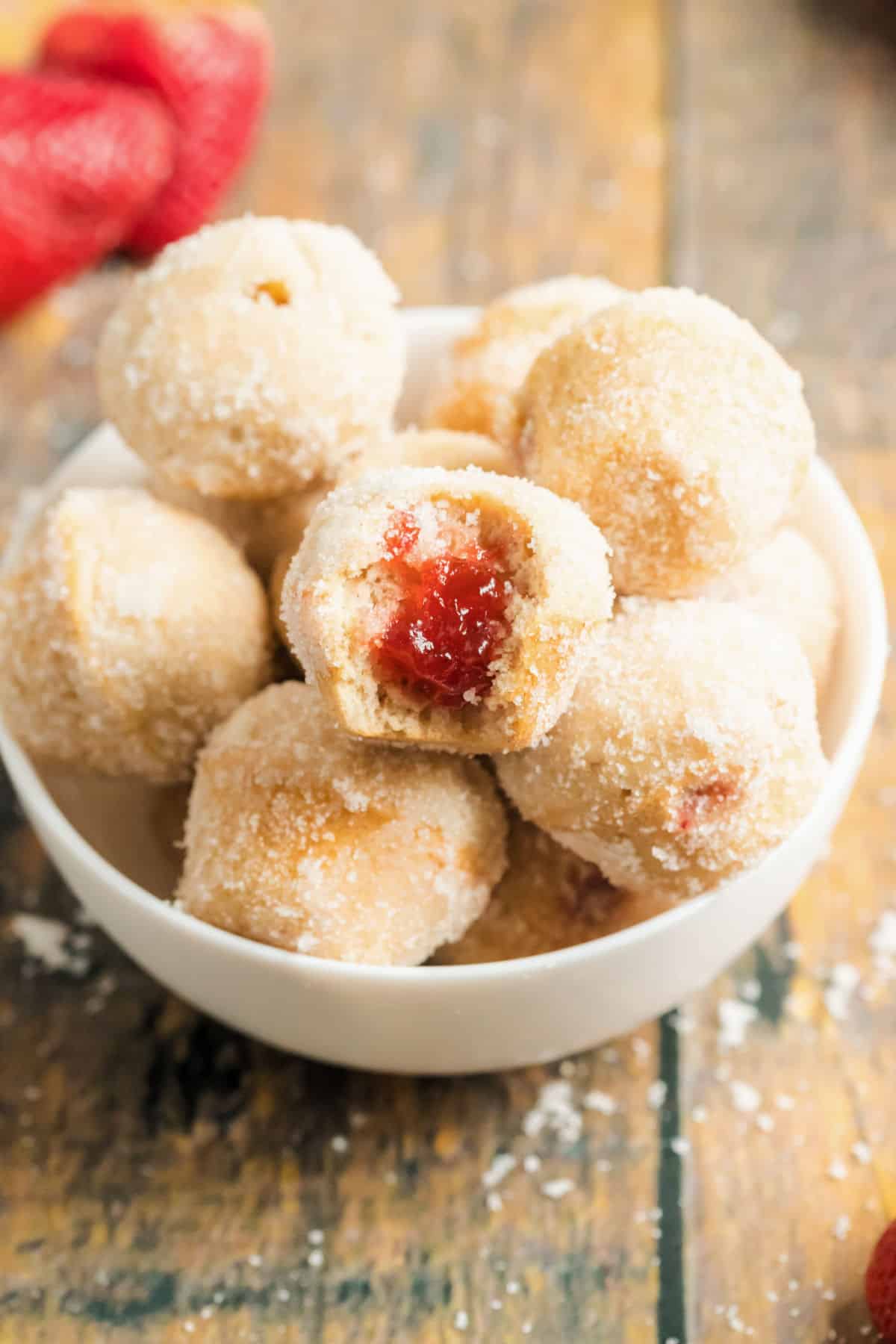 Why this Recipe Works
I think I may have said this once or twice before, but I love pastries for breakfast. A perfect slice of sour cream coffee cake is my jam.
There is something so perfect about a sweet cheese danish and hot cup of coffee in the morning.
It's my weakness. (besides rice krispie treats). There's something extra appealing to me about bite-sized pastries with my coffee. So easy to pop in your mouth!
After making lots of Donut Muffins in the past few years, it was time to try my hand at jelly filled donut holes!
Jelly Filled Munchkins
These ended up reminding me quite a bit of Munchkins from Dunkin' Donuts. Only they taste even better because they're made fresh with ingredients you recognize.
Here are a few more reasons this recipe is amazing:
Can be made with any flavor jelly. Strawberry jam, grape, raspberry–you choose!
Baked donut holes. No frying or boiling oil to worry about. These tiny jelly donuts are baked in a mini muffin pan.
Easy to make. With only 20 minutes of baking time, these donut holes are ready to eat in no time.
Buttery sugar coating. Roll the baked jelly filled donut holes in butter and sugar to give them a satisfying layer of extra sweetness.
No yeast needed. These treats are leavened with baking powder instead.
Ingredient Notes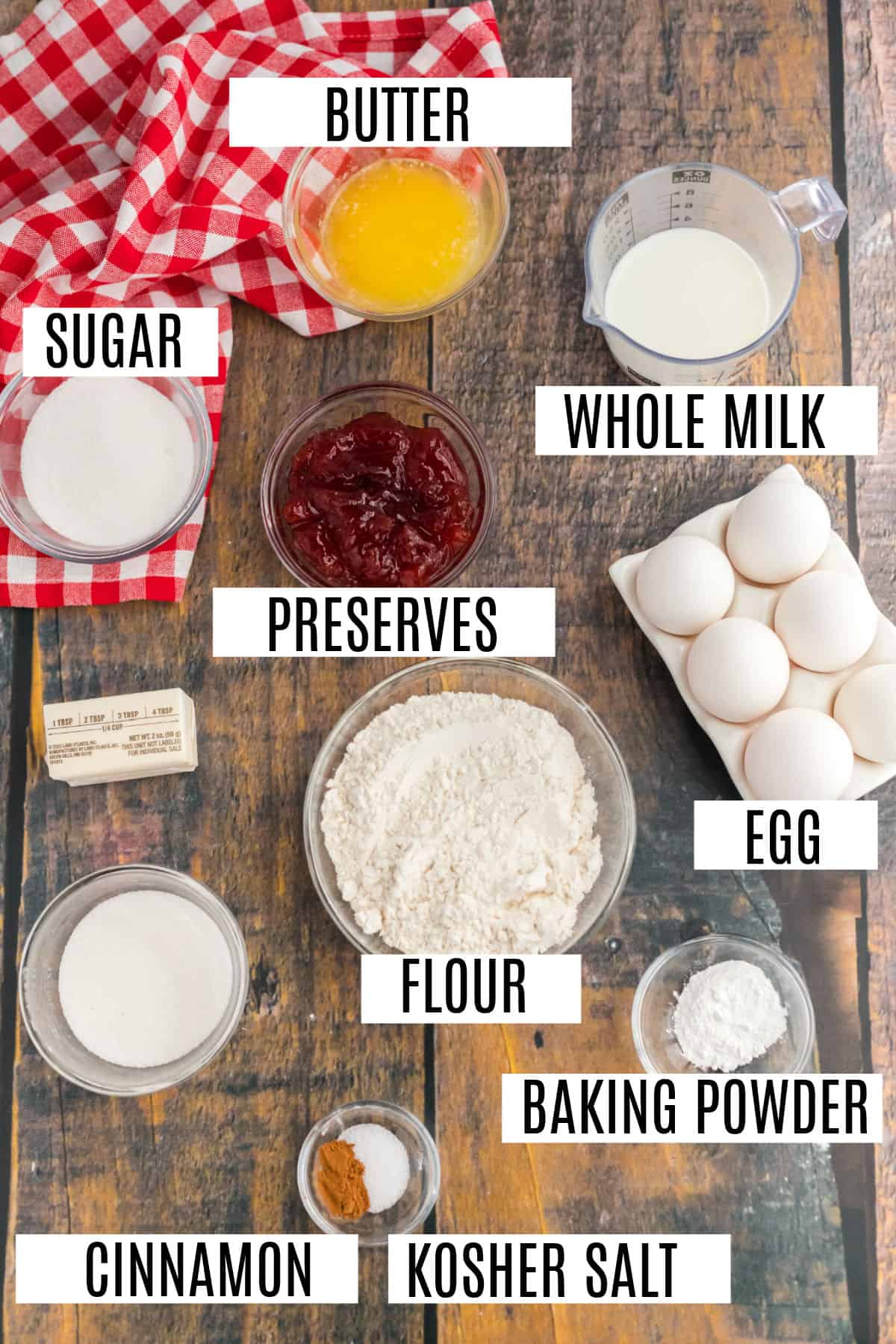 Jelly. Any flavor of jelly works. We use strawberry preserves in our donut holes.
Kosher salt. I use this coarse variety of salt in all my baking. Here's why I always choose kosher salt in my recipes.
Butter. Unsalted is best and I recommend letting it soften for a few minutes at room temperature before using.
Sugar topping. Try rolling these in cinnamon sugar mix instead of just the sugar. Delicious.
Easy Instructions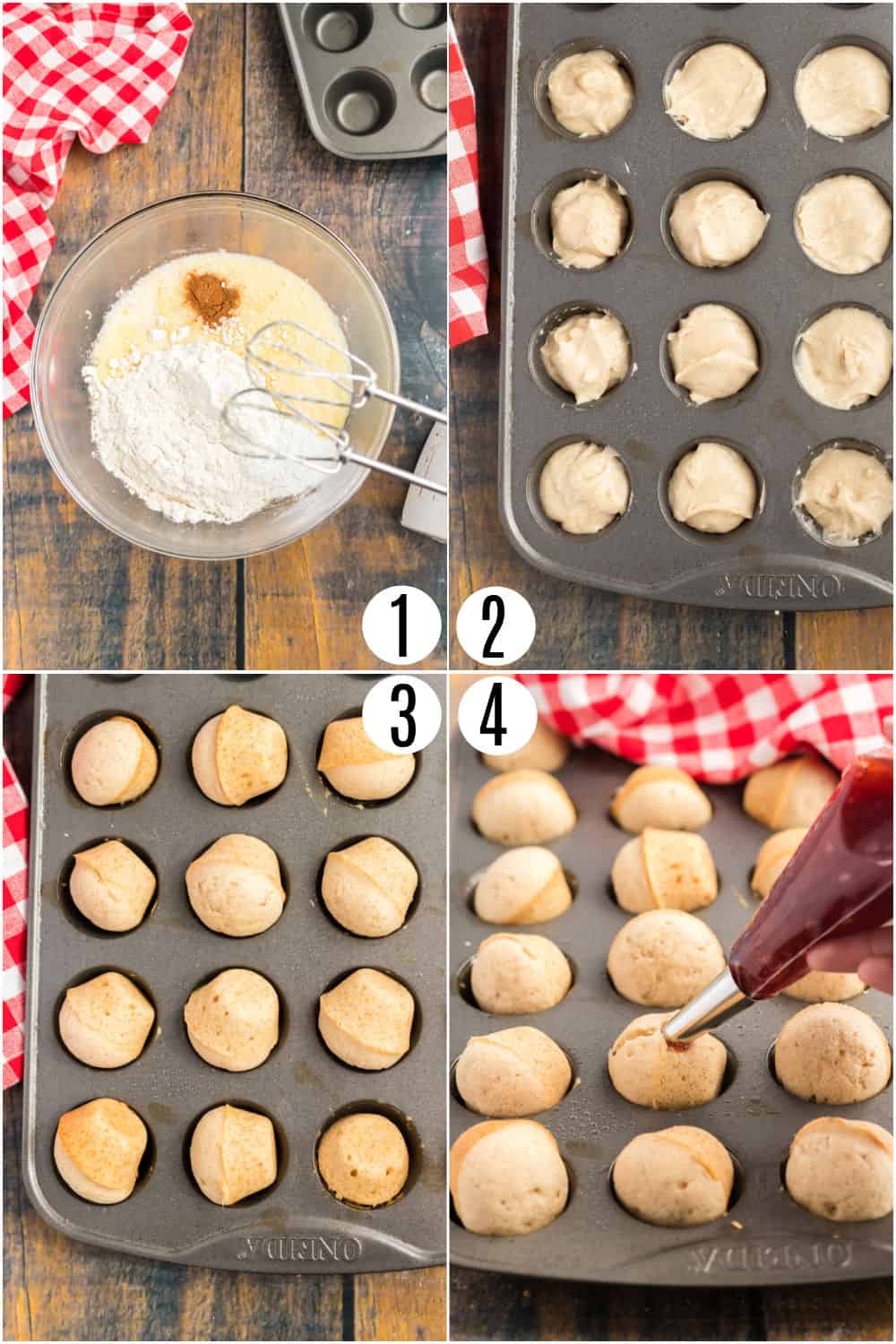 There are only a few easy steps to make homemade jelly donut holes from scratch.
Beat together ingredients for batter.
Divide batter into muffin tin cavities.
Pipe jelly into the center of baked donut holes with a pastry bag.
Roll in butter and sugar.
Tips and Tricks
How to fill jelly donuts. Place donut holes on their sides. Press the tip of the filled pastry bag gently into the side of the donut. Fill until you see the donut hole expand.
Storing. Keep donuts in an airtight container at room temperature and enjoy within 3 days. The fresher the better!
Prevent sticking. Spray the mini muffin tin with non stick baking spray before adding the batter so the donut holes slide out easily.
Make chocolate donut holes, with glaze. Or try our chocolate powdered sugar donuts!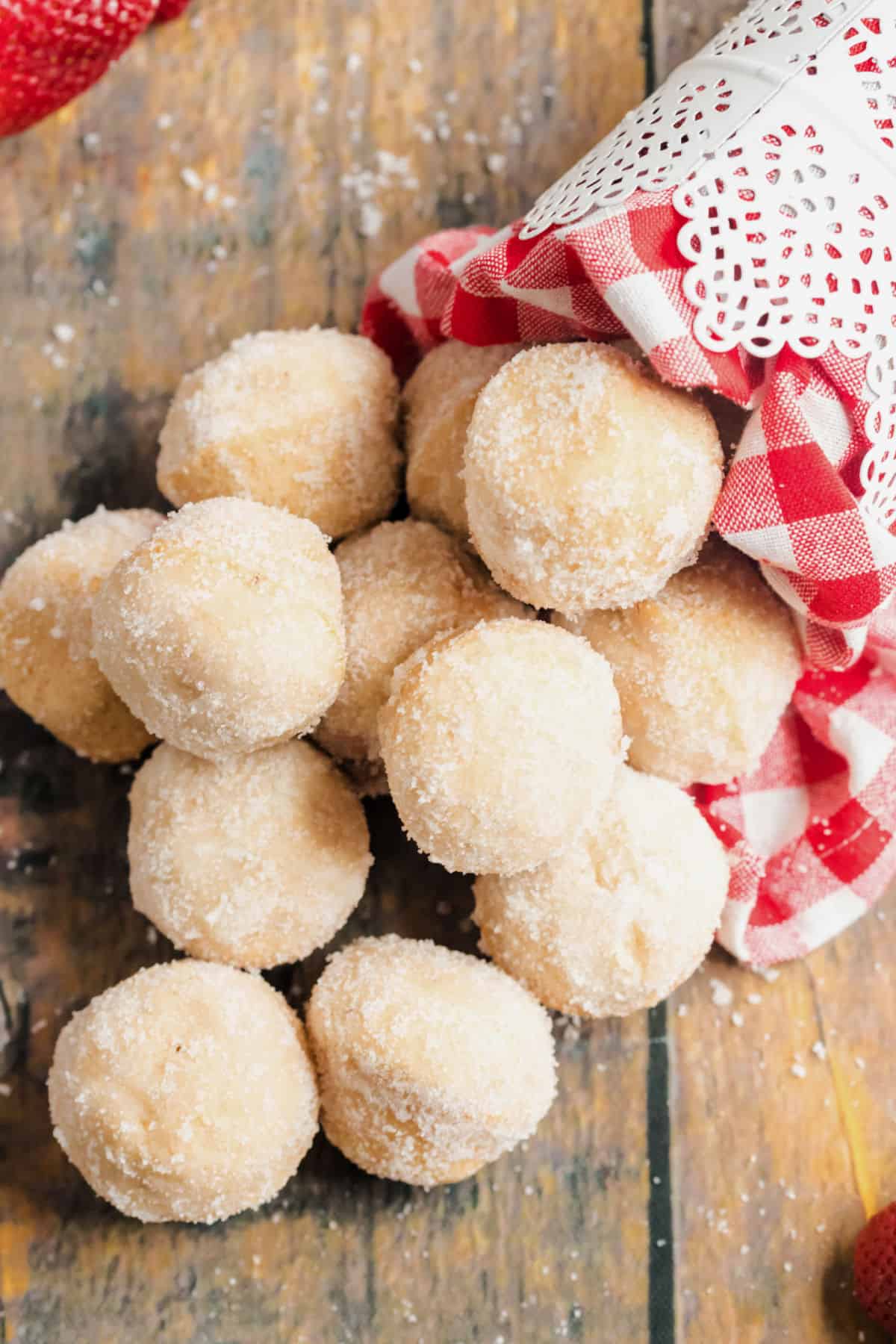 Recipe FAQs
Can I roll these in powdered sugar instead of butter and granulated sugar?
Absolutely! These would be delicious dusted with powdered sugar too (just a little messier to eat!).
Can you freeze jelly filled donut holes?
Yes, jelly filled donuts are delicious after freezing. Store in freezer bags and let thaw overnight when ready to enjoy.
Will this recipe work with jam instead of jelly?
Jam, jelly, and preserves all work well in this recipe!
More Breakfast Recipes
Jelly filled donut holes just like Dunkin' munchkins! These easy no yeast baked donuts are a perfect match for your morning cup of coffee.