These cute Jelly Filled Donut Holes are delicious and tasty too! Make a quick batch for your family (or yourself) today!!
Be sure to follow me on Bloglovin'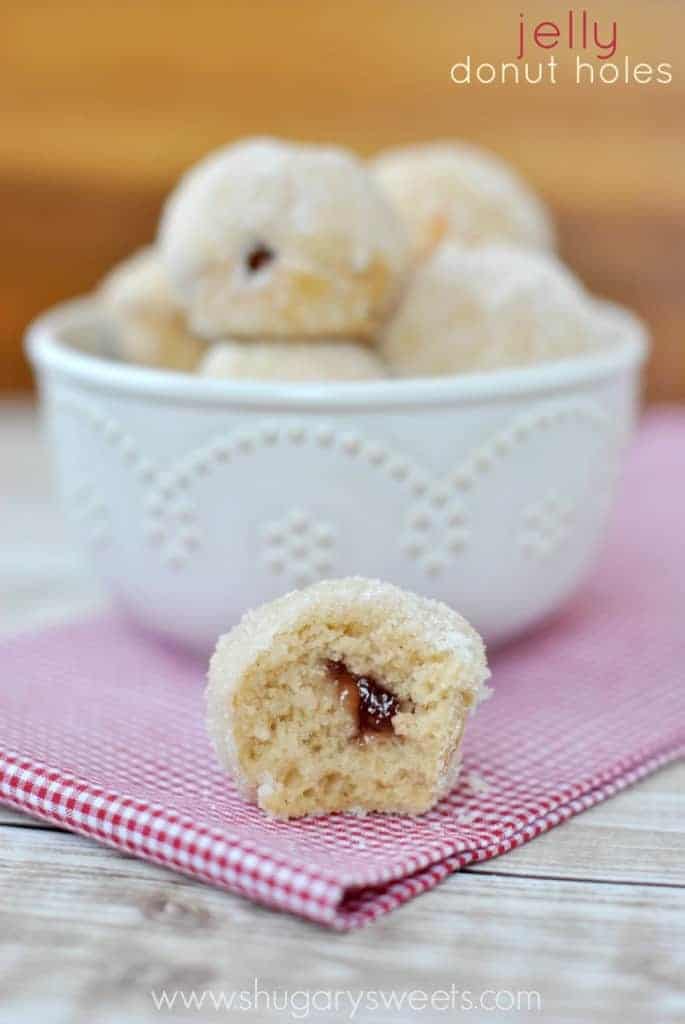 I think I may have said this once or twice before, but I love love love love love pastries for breakfast. Donuts, Muffins, Coffee Cake, Turnovers…I'm all over it.
There is something so perfect about a rich pastry and hot cup of coffee in the morning.
It's my weakness. (besides rice krispie treats).
Last week I baked FIVE different kinds of donuts. All little bitty bite sized flavors. Because bite sized donuts are better. Right? Okay, maybe not really, but I feel less guilty when I eat a dozen bite sized donuts. Stay tuned for more donut muffin recipes!
And I'm not really sure these are donuts. Maybe muffins? There is quite the controversy on social media if baked donuts are TRULY donuts. And donuts (bite sized ones) made in a mini muffin pan…well, you be the judge.
Regardless of WHAT you call these, I can guarantee they are delicious.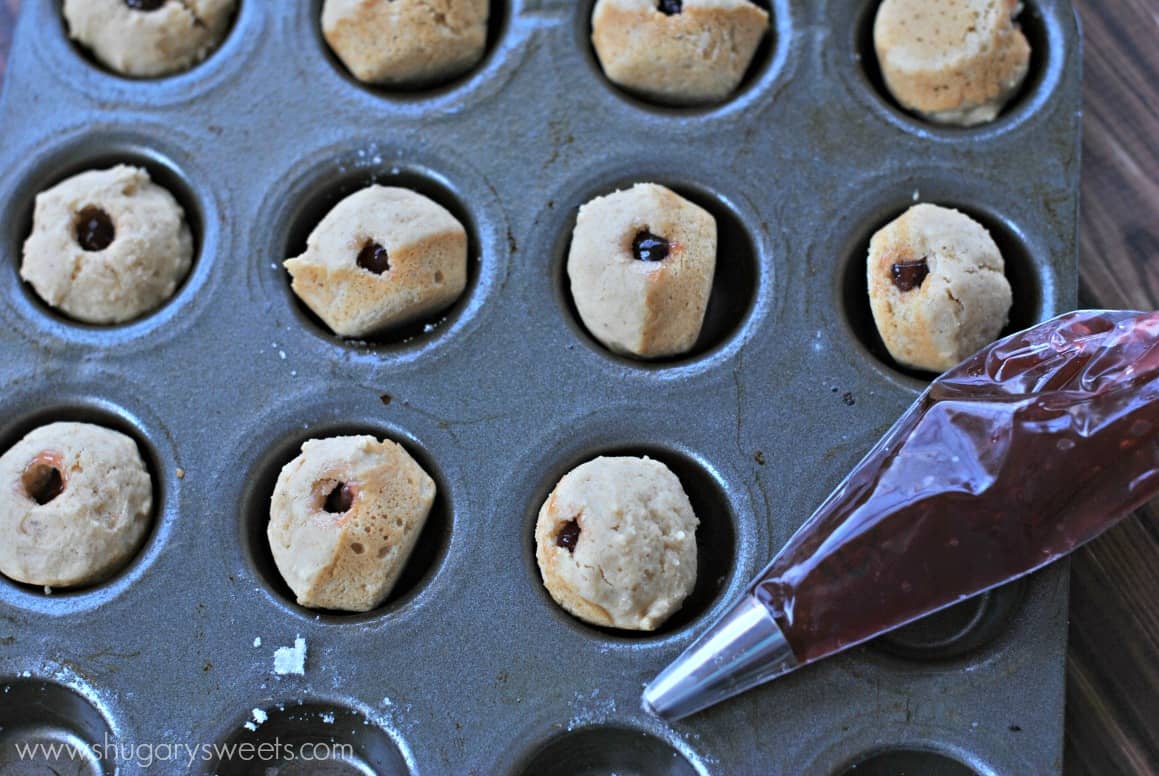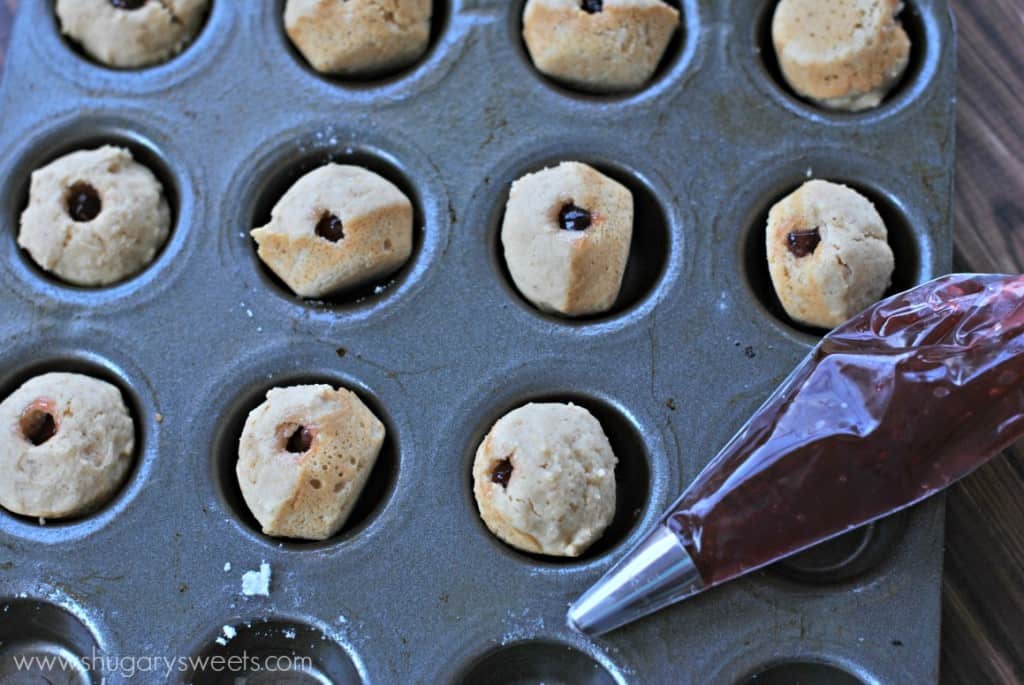 Ever go to a donut shop and ask for an assortment of donuts? I feel like they always put in way more jelly donuts than chocolate, or cream filled. Which is totally cool with me, because I LOVE jelly filled donuts.
However these little beauties are soft (and not dry like a day old donut shop version). I used a pastry bag and tip to fill my muffins. I found filling them while they were warm worked best (I tried both ways). I tipped each mini donut on it's side then piped it right into the center, giving enough pressure that when the donut started to "expand" I removed the tip. Once they were cooled, I rolled them in melted butter (oh yeah) and then rolled them in granulated sugar. I never said this was a "light and healthy" recipe. ENJOY!!!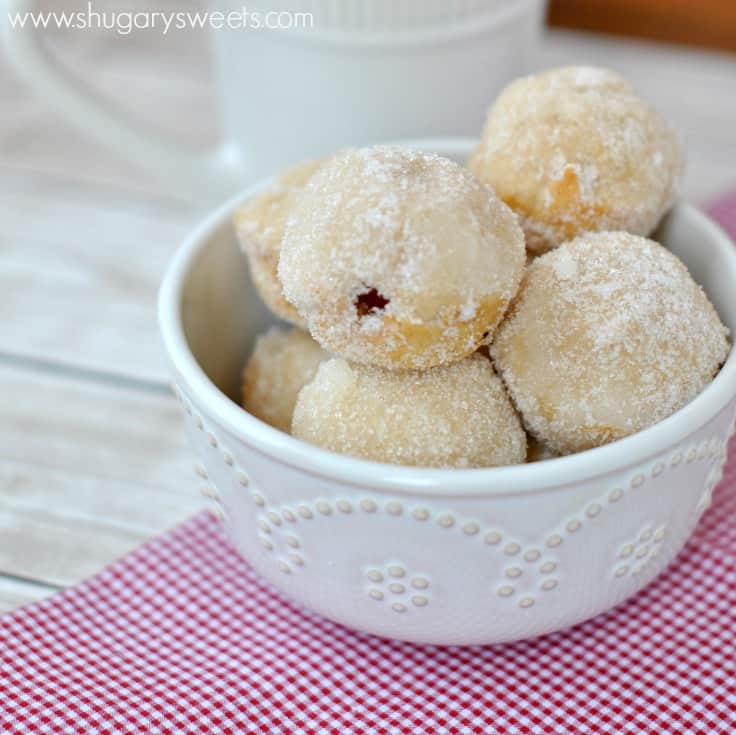 Connect with Shugary Sweets!
Pinterest | instagram | Bloglovin'
Save your favorite recipes to your personal recipe box with the   

  button on all my recipes! Create a Meal Plan with your "favorited" recipes and the ingredients will automatically be added to your own Grocery List!
Yield: 24 donut holes
Jelly Filled Donut Holes
Ingredients
For the donut holes:
1/3 cup granulated sugar
4 Tbsp unsalted butter, softened
1 large egg
1/3 cup milk
1 cup all-purpose flour
1 tsp baking powder
1/4 tsp kosher salt
1/4 tsp cinnamon
For the filling and topping:
3 Tbsp unsalted butter, melted
1/2 cup granulated sugar
1/2 cup strawberry jelly (or any flavor)
Instructions
Beat sugar with butter until well blended. Add egg. Add milk, flour, baking powder, salt and cinnamon. Beat until combined (about 1-2 minutes).
Spray mini muffin pan with non-stick baking spray. Drop dough by tablespoon into each muffin cup. Bake in a 350 degree oven for about 13-15 minutes.
Remove from oven. Cool 5 minutes. Tip each donut hole on it's side.
Fill pastry bag with jelly. Press tip into side of donut, apply enough pressure and fill donut hole until you see it expand. Remove tip and repeat for remaining donuts. Allow to cool completely.
Once cooled, dip each donut hole into melted butter. Put sugar in a bowl, and roll each donut hole gently in the sugar until it's coated completely. Store in airtight container and enjoy within 3 days.
 LOVE Donuts?
Check out my Doughnuts Pinterest Board. So many great ideas!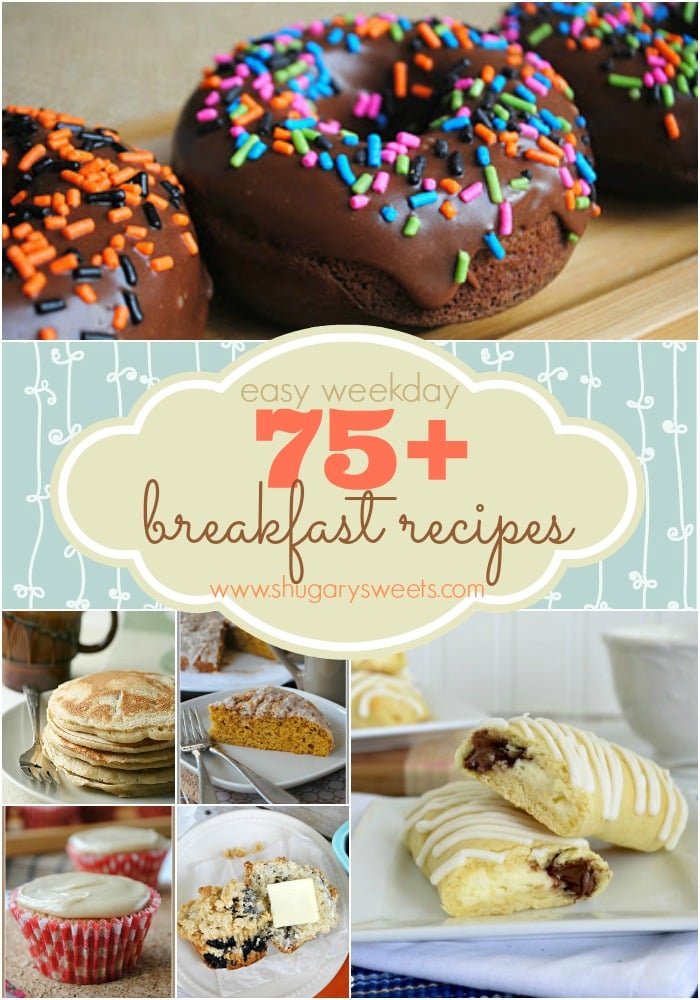 Still looking for more breakfast? Here is a great list of over 75 Breakfast recipes, from donuts and muffins to eggs and casseroles.