Pumpkin Pie Smoothie
Whip up one of these delicious Pumpkin Pie Smoothies for breakfast today! The perfect, healthy way to start your day (or recover after a workout)!
Be sure to sign up for my email…new recipes in your inbox!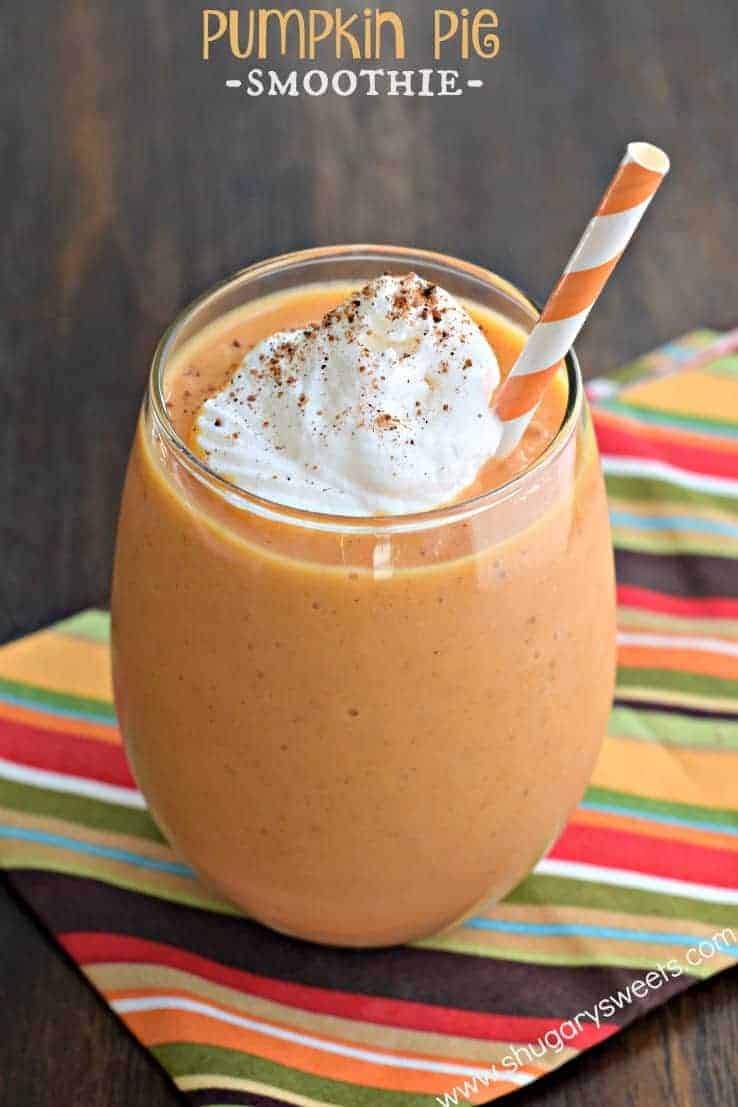 Click HERE to save recipe to Pinterest!
I know. It's not really pie. I'm not trying to fool anyone here. THIS DOES NOT TASTE LIKE PIE.
Seriously, there is no substitute for pumpkin pie.
But this time of year, a Pumpkin Pie Smoothie is a great way to trick your brain into believing that you're having something much more indulgent for breakfast than you really are.
I don't know about you, but when I get to the fall and cooler weather, I don't want a healthy green smoothie for breakfast. I want pie for breakfast.
So I reach for the ingredients to make myself a Pumpkin Pie Smoothie. I consider it an adulting compromise to actually eating pie for breakfast.
I also totally suggest you make this Pumpkin Pie Smoothie for breakfast on Thanksgiving. It's like a "pie warm-up." You'll be ready for pie after drinking one of these!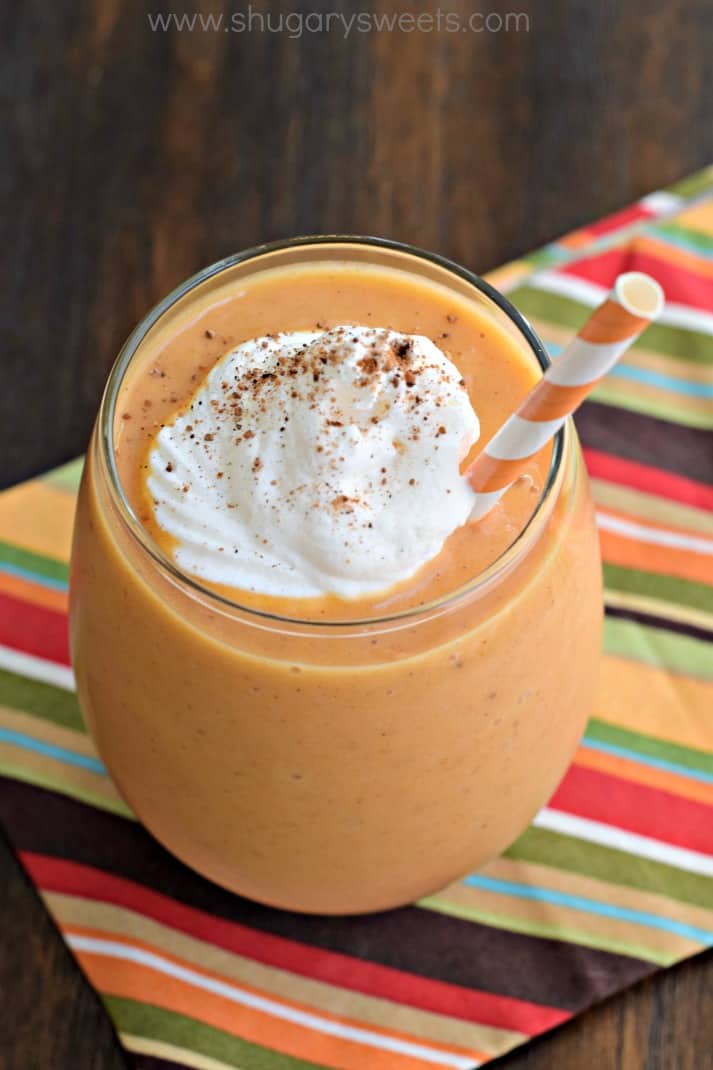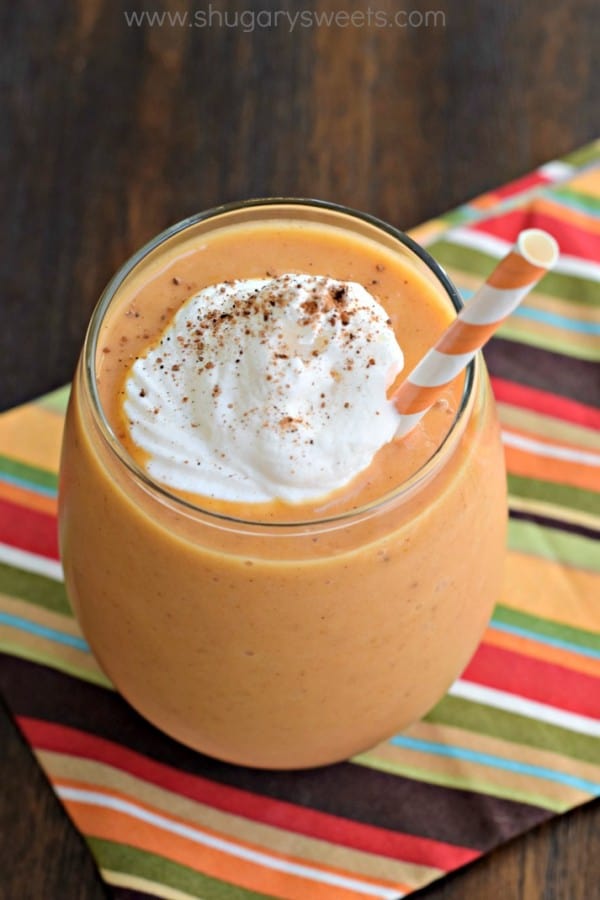 PUMPKIN PIE SMOOTHIE RECIPE
While this Pumpkin Pie Smoothie recipe may not taste exactly like a slice of pie, it is delicious. Add in a scoop of vanilla protein powder, and you have yourself a filling breakfast that will keep you satisfied until the turkey comes out of the oven!
This Pumpkin Pie Smoothie recipe is actually a great use for some of that leftover canned pumpkin puree you may have sitting around. You know, from making Skinny Pumpkin Energy Bites, and Pumpkin Scones, and Pumpkin Pie Truffles!
I've got some more great smoothie recipes here on the blog. If you scroll down after the recipe below, I've shared a few of my favorites!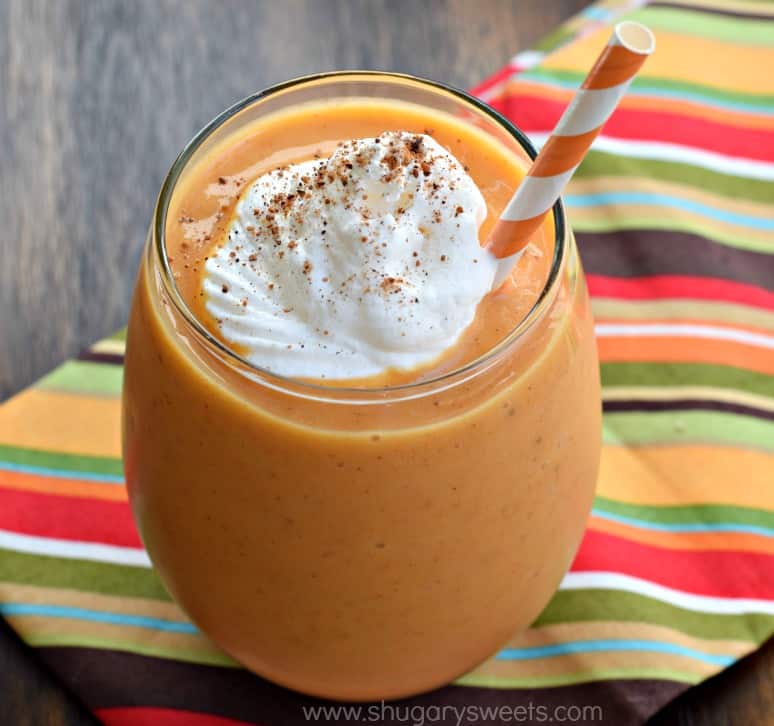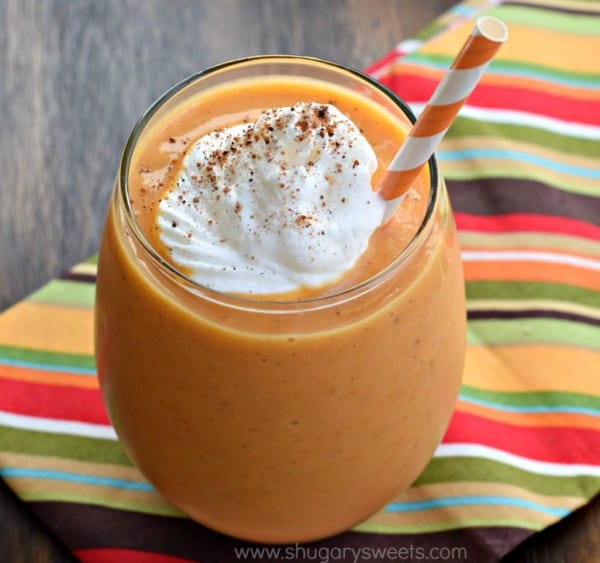 HOW TO MAKE A PUMPKIN PIE SMOOTHIE
If I'm going to make a smoothie, I like it to be super easy to make. I want to throw all the ingredients right into the blender and call it a day.
To make a Pumpkin Pie Smoothie, simply toss all of the ingredients – pure pumpkin puree, banana, ice, vanilla yogurt, milk, and a bit of pumpkin pie spice and agave or honey – into your blender and pulse until smooth.
I add ice to my Pumpkin Pie Smoothie recipe to make it super thick and cold. I never remember to freeze bananas ahead of time for smoothies, so ice to the rescue.
If you're more on top of things than me, you could use a frozen sliced banana and leave out the ice cubes.
And since the ingredients in this smoothie are so good for me, I sometimes like to be a little bad and top my Pumpkin Pie Smoothie with whipped cream. After all, Thanksgiving is a day of indulgence, so why not start early?
Enjoy this Pumpkin Pie Smoothie – whether you make it for breakfast on Thanksgiving or just a regular Thursday, I can guarantee this will become one of your new fall favorites!
Here are a few of my favorite smoothie recipes: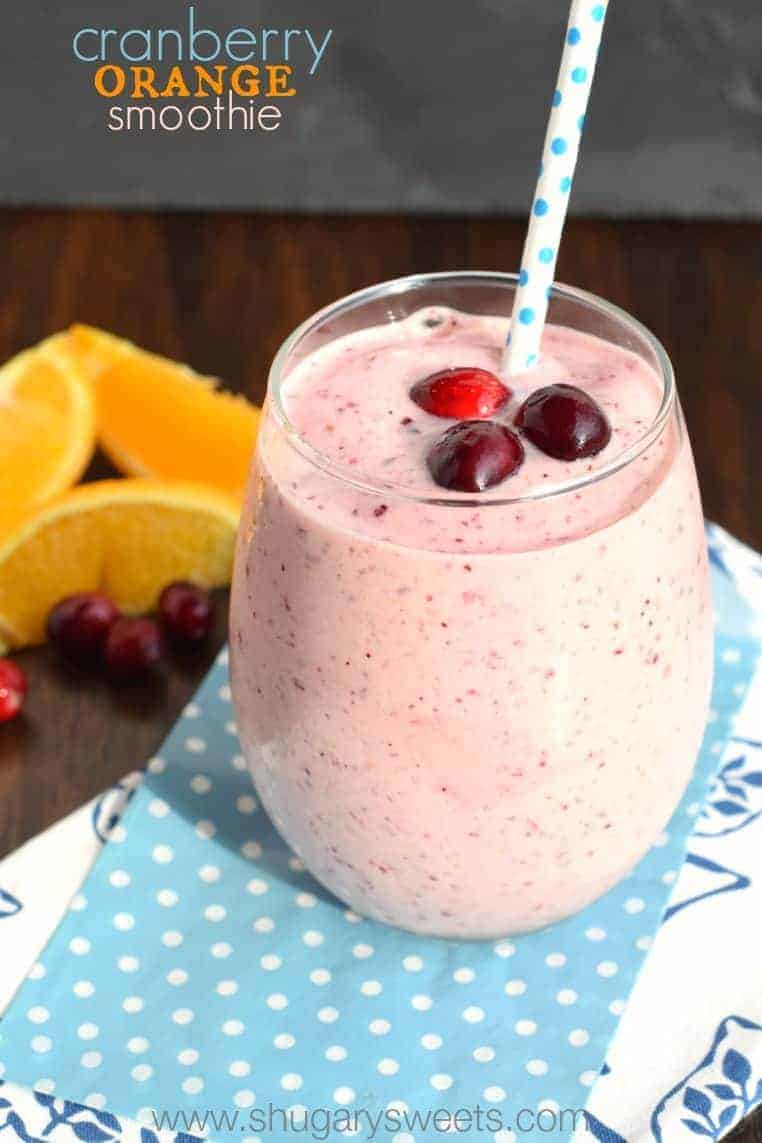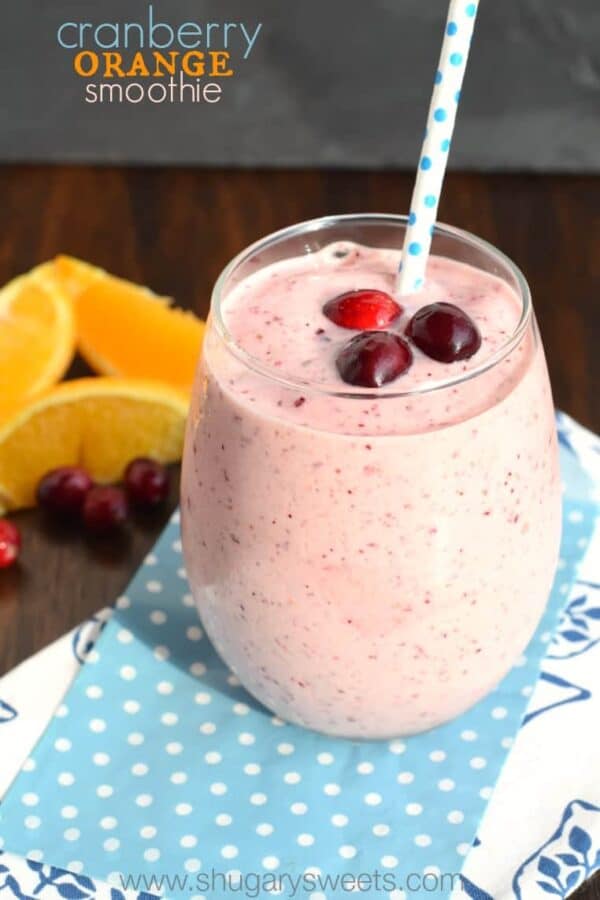 Cranberry Orange Smoothie: now is the time to stock up on those fresh cranberries. Toss them in the freezer to make this smoothie all year long!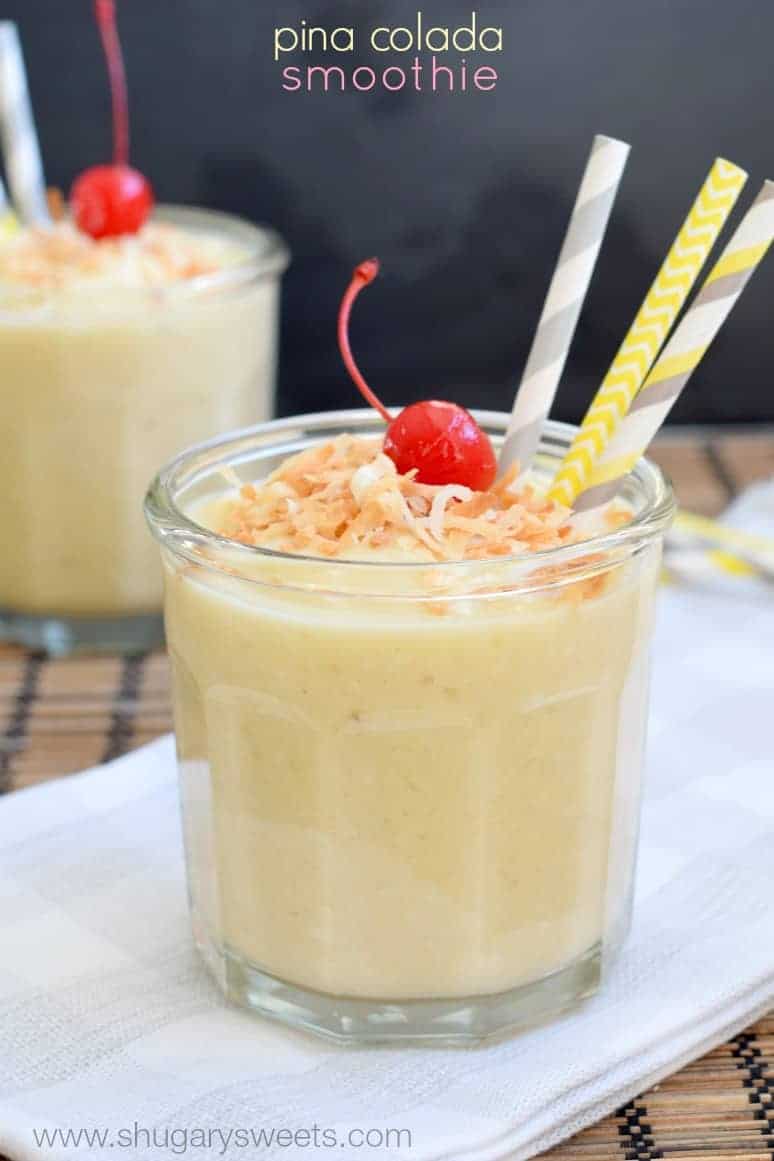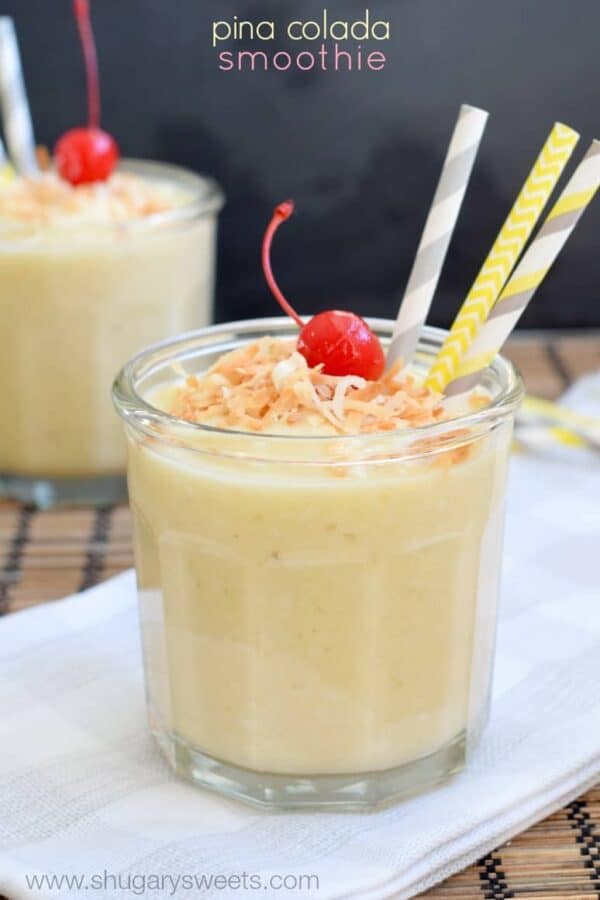 PiÑa Colada Smoothie: It may be snowing outside, but I can pretend I'm on a sunny beach while sipping this smoothie!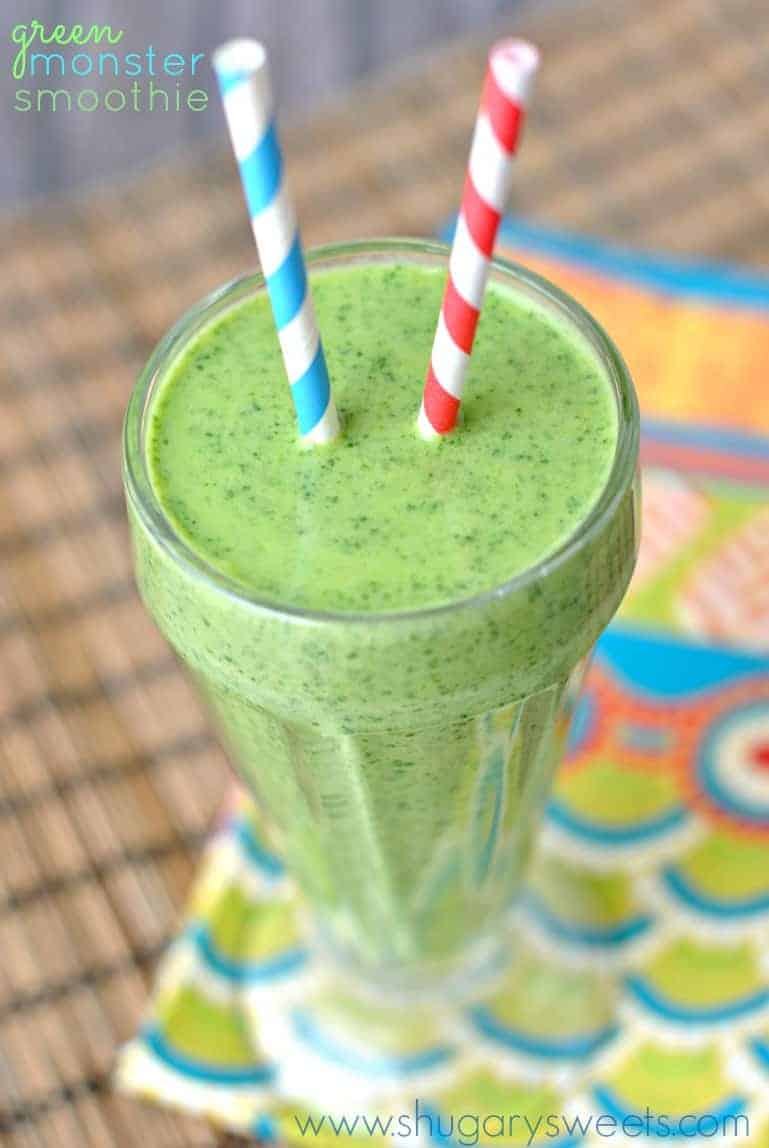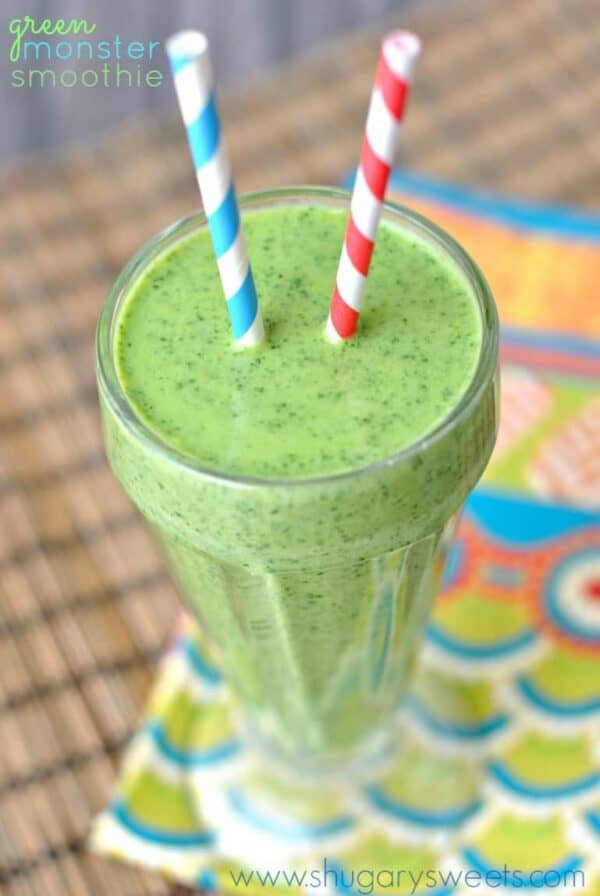 Green Monster Smoothie: don't let the color scare you! This smoothie is sweetened with peaches, you'll never know there is a veggie in there if you close your eyes!
Connect with Shugary Sweets! 
Be sure to follow me on my social media, so you never miss a post!
Facebook | Twitter | Pinterest | instagram 
Sign up to receive an email in your inbox for each new recipe:
Yield: serves 1 (large smoothie)
Pumpkin Pie Smoothie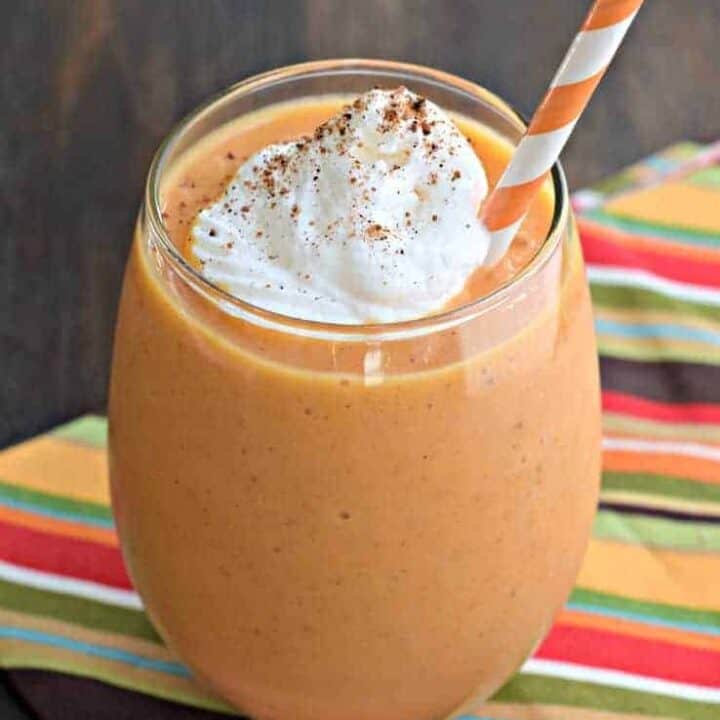 Ingredients
1/2 cup pure pumpkin puree
1 large banana
6-8 ice cubes
6 oz vanilla yogurt
1/2 tsp pumpkin pie spice
1 tsp agave nectar (or honey would work too), add more if you like it sweeter
3 Tbsp milk
pinch nutmeg and whipped cream, optional garnish
Instructions
In a blender (I love this one, it does a great job crushing the ice), combine pumpkin, banana, ice, yogurt, spice, agave nectar and milk. Pulse until smooth!
Pour into a glass and top with whipped cream and pinch of nutmeg. ENJOY!
Notes
**If desired, add a scoop of vanilla protein powder before blending. **

Today's recipe for Pumpkin Pie Smoothie was originally published on Shugary Sweets on November 25, 2015 and has been republished in October 2018
**There may be affiliate links in this post! By clicking on them, or purchasing recommended items I may receive a small compensation. However, I only recommend products I love! Thank you for supporting Shugary Sweets! See my disclosure policy for more info**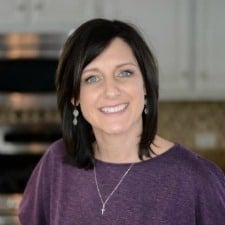 Aimee is a dessert lover (specifically rice krispie treats), workout enthusiast, self-taught foodie, and recipe creator. Her recipes have been featured in over 15 magazines, and her passion is to share her love of cooking with the everyday home cook! Learn more about Aimee.