Pumpkin Pie Truffles
Pumpkin Pie Truffles
. Why not surprise your Thanksgiving guests with these cute little bites of pie!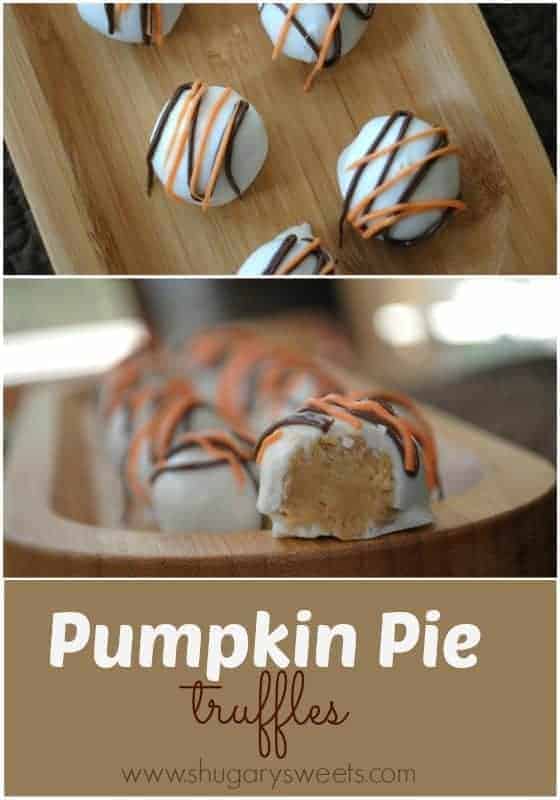 Why have pumpkin pie when you could be enjoying these bites of deliciousness? Not that I have anything against pumpkin pie. It's just. Truffles. Yes. Truffles.
Pumpkin Pie Truffles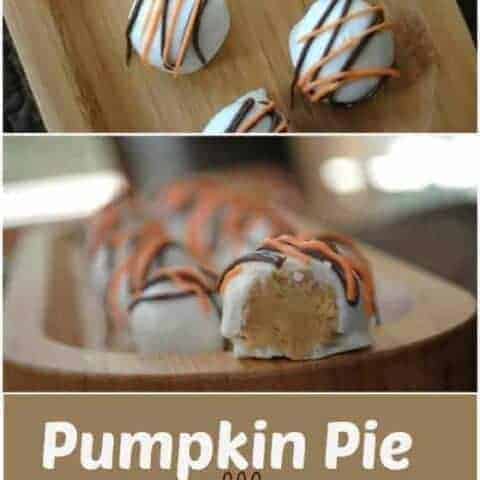 Ingredients
1 1/2 cup brown sugar
1 1/2 cup sugar
3/4 cup butter
1/2 cup heavy cream
1/2 cup canned pumpkin puree
pinch of salt
1 tsp cinnamon
1/2 tsp ground ginger 1/2 tsp ground nutmeg
1/2 tsp ground cloves
1/4 tsp allspice
3 cup white chocolate morsels
20 marshmallows (regular sized)
1 tsp vanilla extract
24 oz vanilla candy coating
Instructions
In large pot, mix sugars, butter, milk, pumpkin, cinnamon, salt, ginger, nutmeg, cloves and allspice. Stir and bring to a boil. Continue to boil over medium heat for 10 minutes. Remove from heat.
Stir in white chocolate morsels, vanilla, and marshmallows until melted. Mixture will get thick and dull. Pour into a mixing bowl (or use a hand-held mixer) and beat for about 2 minutes until smooth consistency.
If making fudge, pour into a parchment lined 13x9 pan. Set aside to cool. Cut into bite sized pieces.
If making truffles, place mixing bowl with fudge in refrigerator to set about 60 minutes. (To speed set, I usually pour the mixture on a parchment paper lined baking sheet. Refrigerate or freeze, then cut into cubes to roll as a ball.)
Using a small scoop, or tablespoon, scoop out balls of fudge, roll, and place on baking sheet. Freeze truffles for an hour before dipping.
Once all fudge is rolled, melt the candy coating. Using a toothpick, dip each truffle into the melted chocolate, tap the side of the dish to let the excess run off, then set on a parchment lined baking sheet. Repeat for all truffles.
I like to dress them up a bit so I melted 1/4 cup dark chocolate morsels, and 1/4 cup orange candy melts in a dish. Melt in microwave (I did 30 second intervals), and pour into a ziploc bag. Snip off the end and drizzle over the white chocolate truffles.
Refrigerate for best flavor!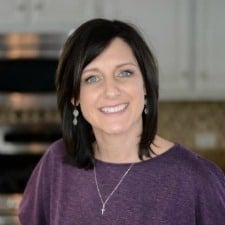 Aimee is a dessert lover (specifically rice krispie treats), workout enthusiast, self-taught foodie, and recipe creator. Her recipes have been featured in over 15 magazines, and her passion is to share her love of cooking with the everyday home cook! Learn more about Aimee.