These soft Pumpkin Whoopie Pies are filled with a cream cheese icing that makes them irresistible. Best of all, you don't need any special equipment!
While a "traditional" whoopie pie is chocolate with a cream center, today's pumpkin version is equally delightful. Or try these amazing lemon poppy seed whoopie pies for a unique twist.
Or give our classic carrot cake whoopie pies a try next, filled with more of our cream cheese frosting.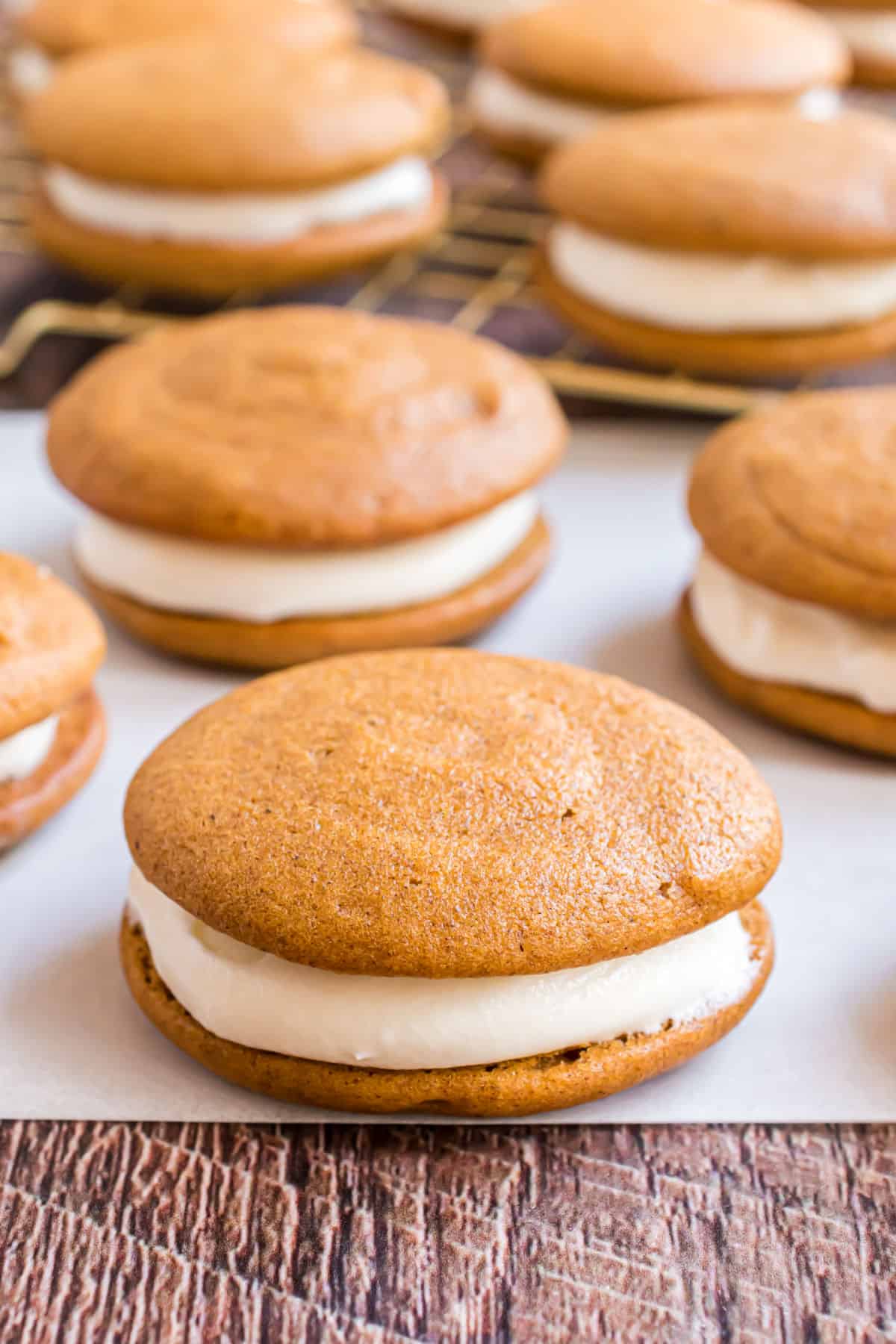 Why this Recipe is Best
Who doesn't love a Whoopie pie? Frosting sandwiched between two thick cake-y cookies? Yes, please.
This Pumpkin Whoopie Pie recipe is great because you don't need a special whoopie pie pan or anything! I use a ziploc bag to pipe the cookie batter into circular shapes before baking.
I also love the cream cheese frosting filling paired with the pumpkin flavor. It's just different enough from what you typically find in pumpkin desserts and so fluffy and delicious!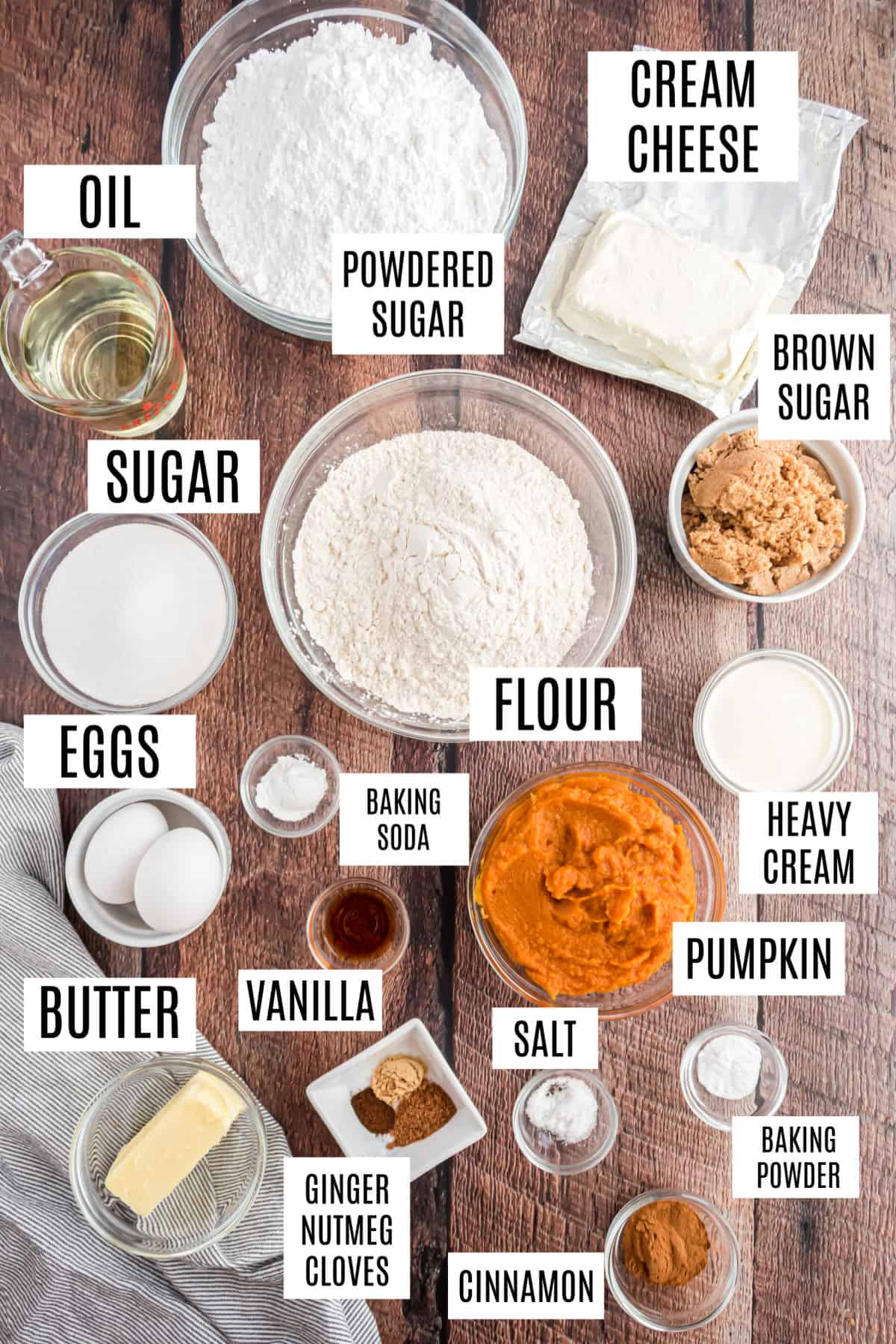 Ingredient Notes
Pumpkin – Be sure to use real pureed pumpkin from a can, NOT pumpkin pie filling.
Heavy cream- Works better than milk or other substitutes for creating thick, creamy filling.
Spices- Cinnamon, ginger, nutmeg and cloves. Or swap them out for homemade pumpkin pie spice!
Easy Instructions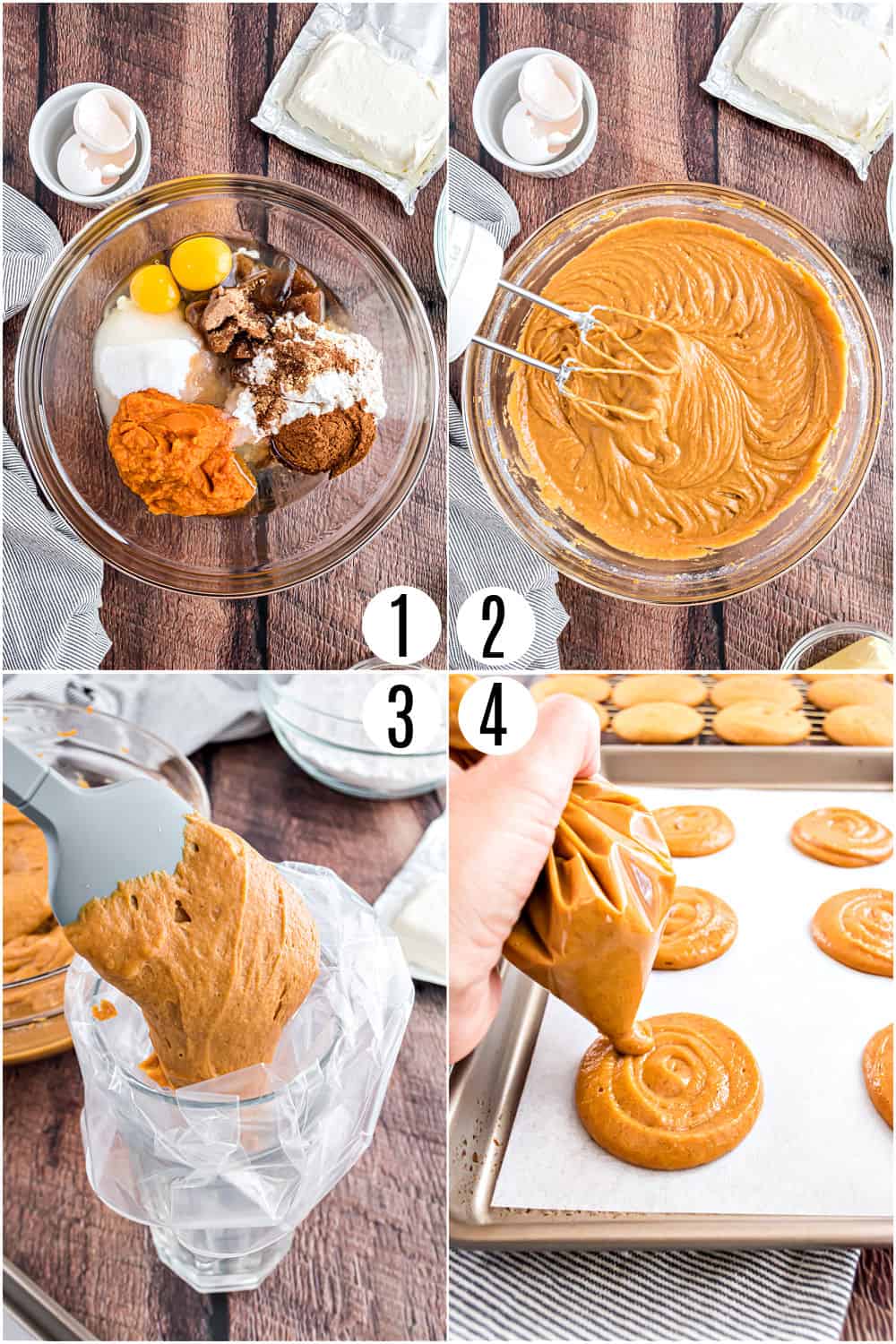 Making these whoopie pies is so much simpler than you'd think! After mixing all the ingredients for the pies together, spoon the batter into a large ziploc bag with a corner snipped off.
I line a large glass with my ziploc bag to help keep the bag open!
Pipe the batter into circles on a baking sheet lined with parchment paper. I made my circles as close to 2 1/2 inches in diameter as possible to make sure I had similarly sized cookies to sandwich together.
Pipe from the center outward in a spiral to create whoopie pies. Dropping dough onto the cookie sheet will create thick cookies that have unbaked centers.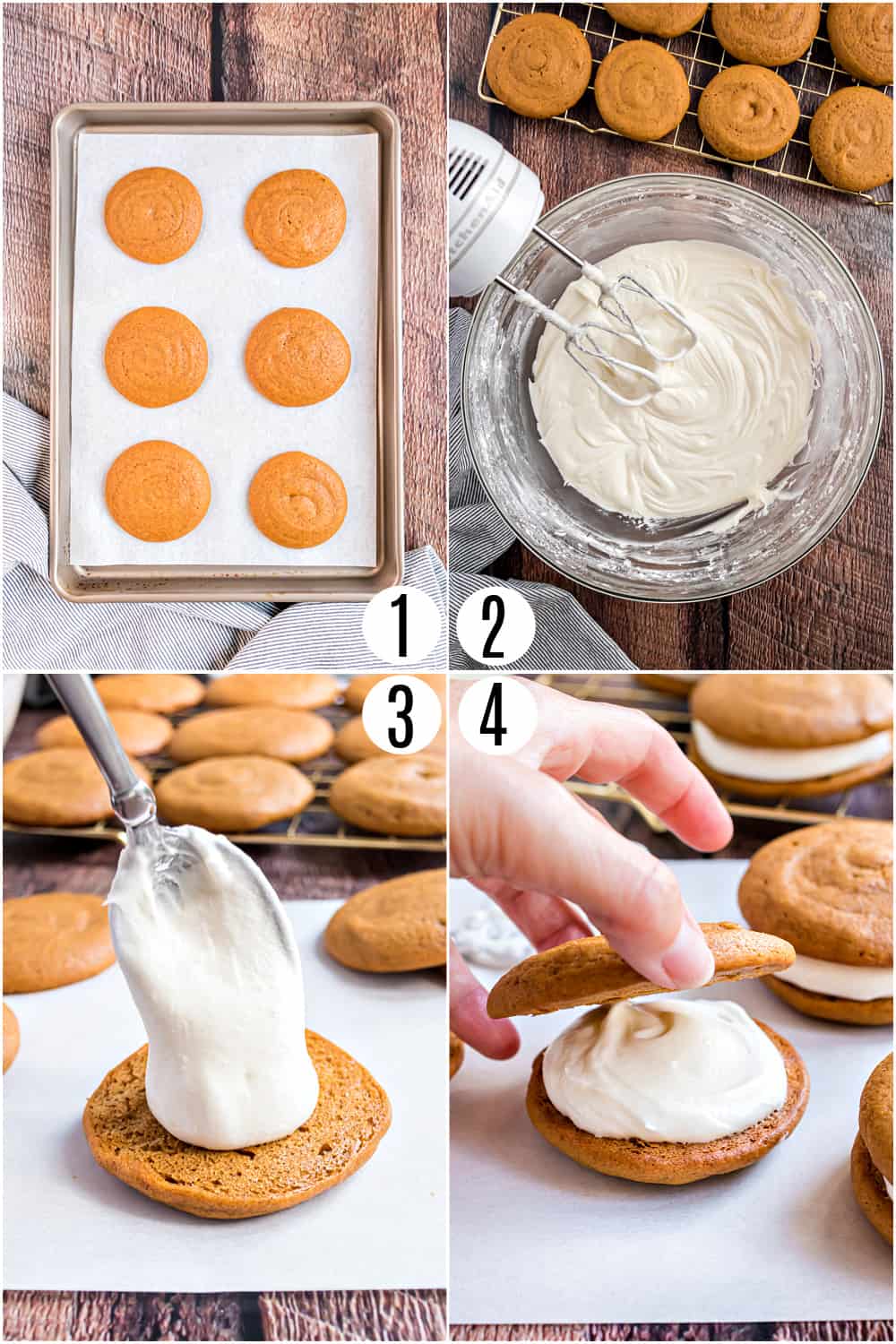 After baking, let the cookies cool while you beat together the filling ingredients.
Pair whoopie pies with like size cookies.
Scoop the cream cheese filling by the tablespoon onto the flat side, then gently press another cookie on top.
Repeat until all the cookies have been used.
Tips & Tricks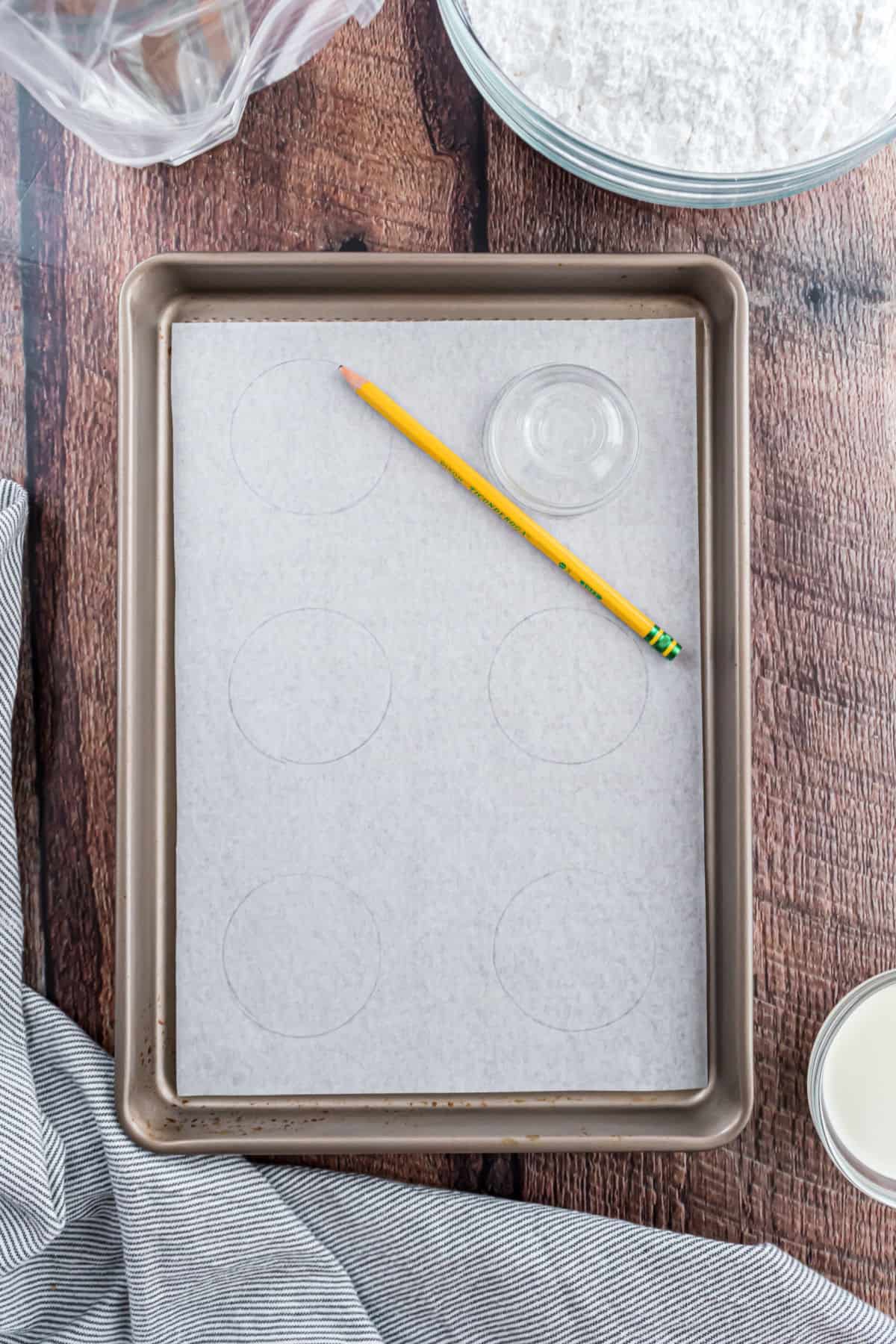 PRO TIP: Use a pencil and bowl to draw circles on parchment paper to create evenly sized cookies. Be sure to flip paper over so pencil doesn't transfer to cookies.
Make the cookies as evenly sized as possible so that every cookie has a match!
Make sure to let the cakes cool completely before adding the filling, otherwise the filling will soften and ooze out the sides of the whoopie pies.
Want your filling to be thicker? Add less cream. Want it to be thinner? Add more cream while beating until the desired consistency is reached.
Recipe FAQs
What are whoopie pies?
Whoopie pies are somewhere between a cake, a pie and a cookie. Soft cookies (similar to the texture of a sponge cake) are held together with a thick layer of frosting.
How do you store Pumpkin Whoopie Pies?
Store whoopie pies in a sealed container in the fridge. They taste delicious cold!
Can you freeze these?
Sure can. Whoopie pies hold up well in the freezer for about 2 months. Make sure to double wrap them in freezer bags to preserve best freshness.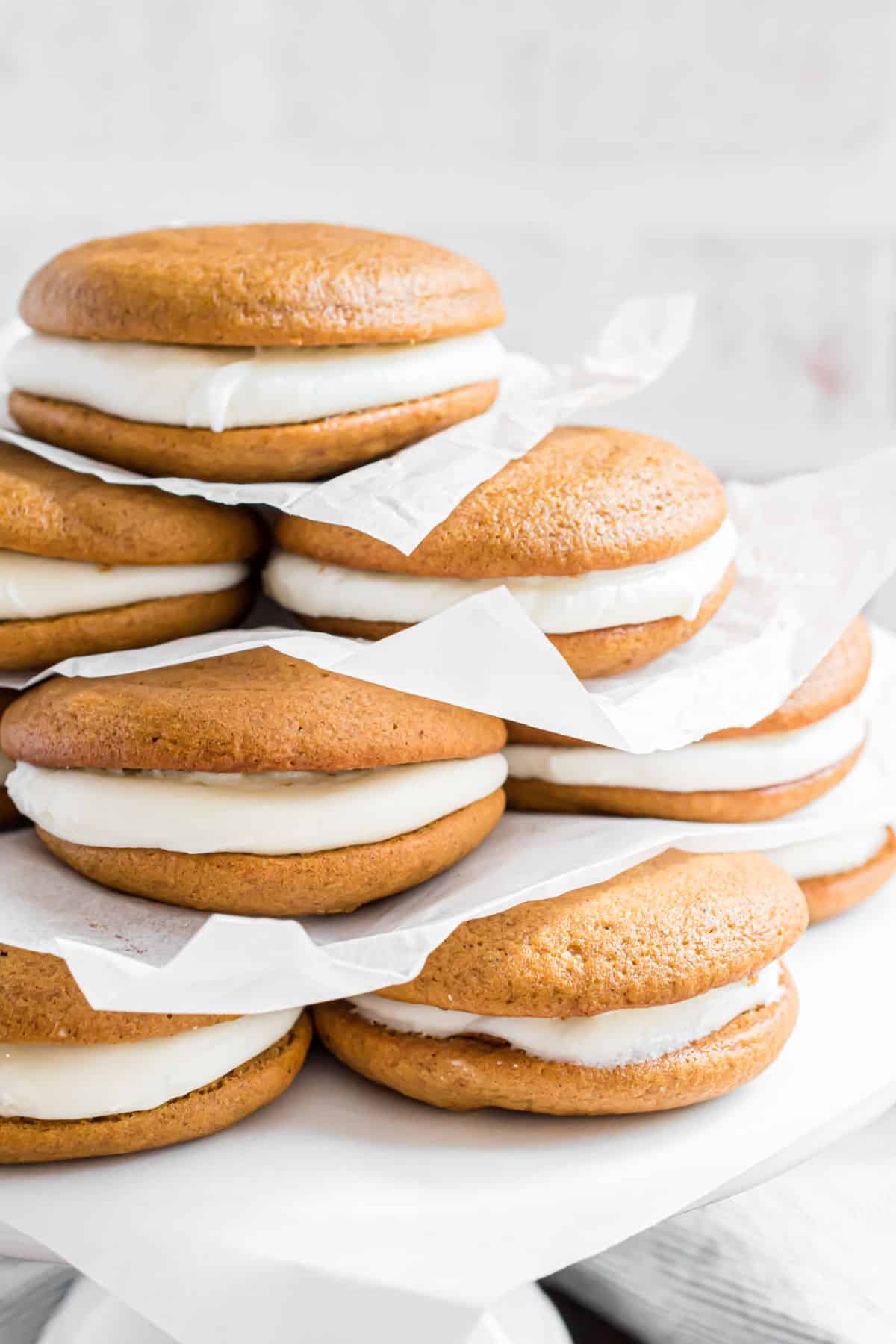 More Pumpkin Recipes
This is NOT your every day pumpkin dessert! These easy Pumpkin Whoopie Pies are the perfect marriage of pumpkin and frosting. Pair with a glass of milk for childhood nostalgia!