Pistachio Fudge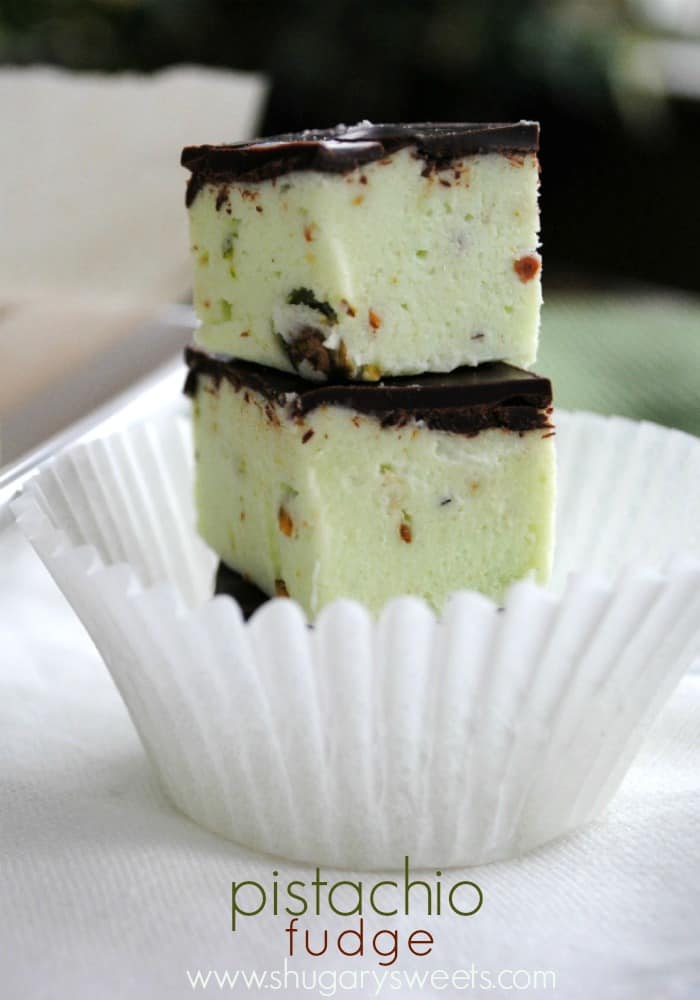 Oh sweet pistachio fudge. I made two batches of this fudge. The first batch was delicious, but didn't have quite enough pistachio flavor for me. So I made a second batch. All in the name of providing all of you a top notch recipe.
You're welcome. This is one flavorful fudge. My husband who doesn't like pistachios even enjoyed this fudge. Go figure!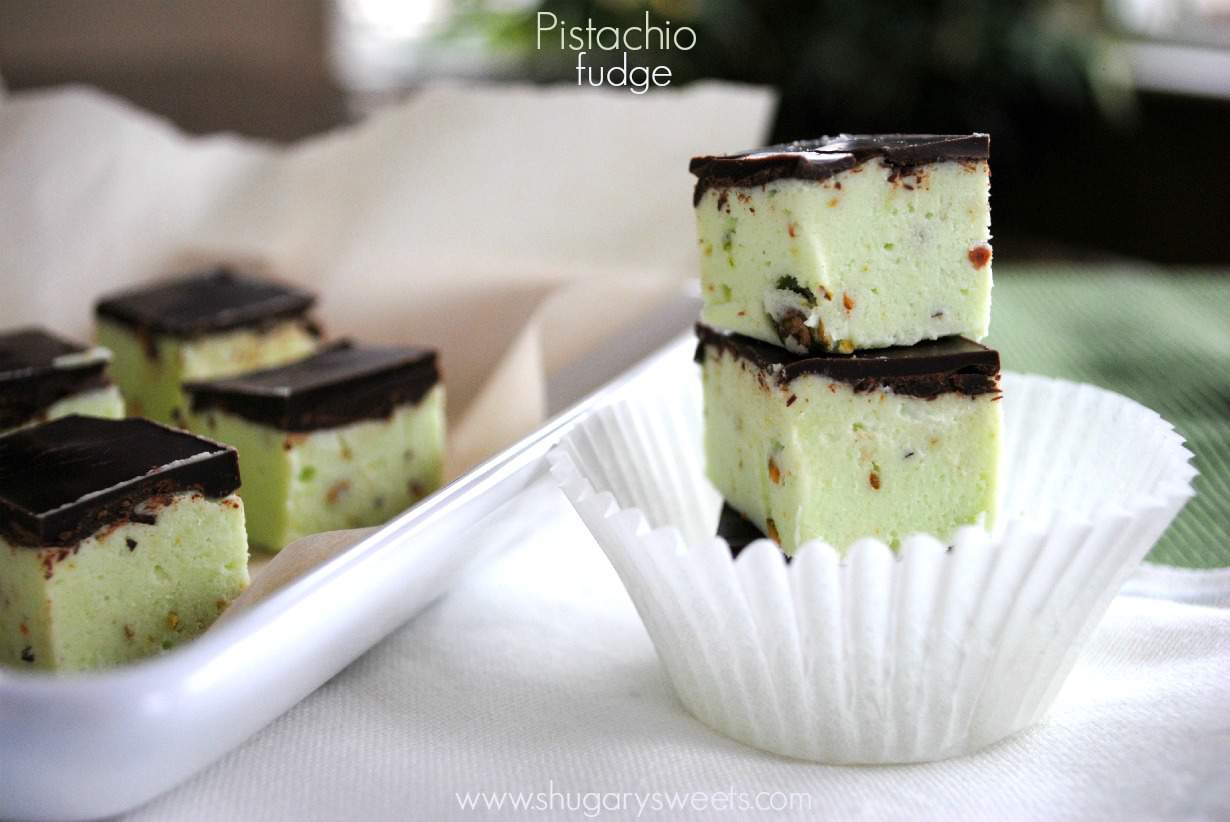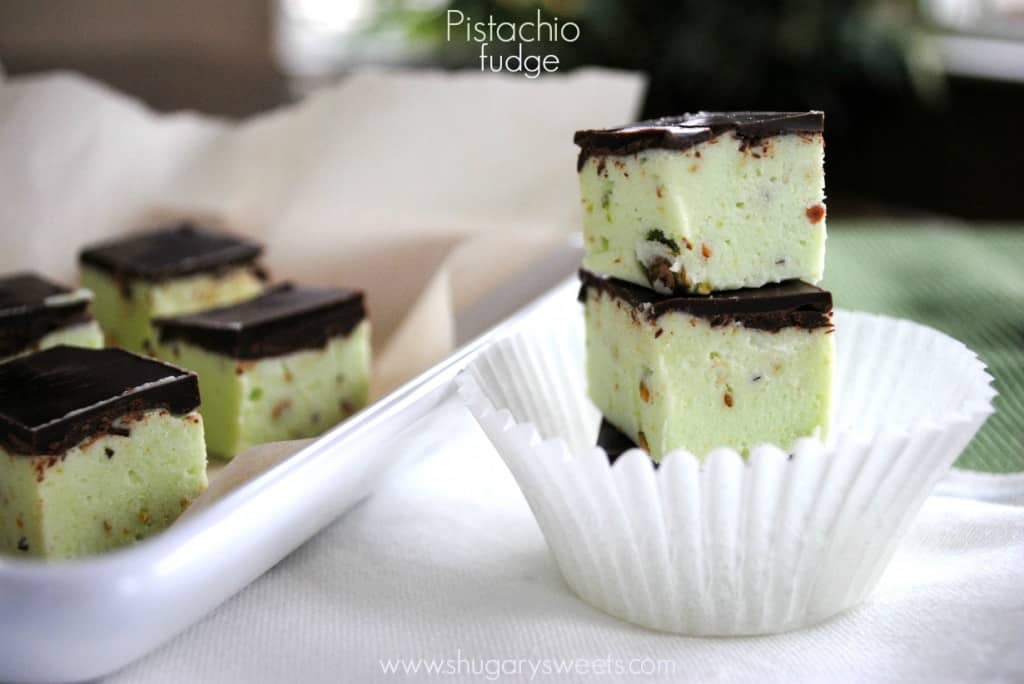 I had to send this one out of the house immediately though, as having eaten the first batch alone (or most of it anyways), I couldn't be trusted with a second pan of this fudge!
Don't be scared either, no candy thermometer involved in this recipe! Check out my guide on
how to make fudge
for plenty of tricks for making this fudge.
Pistachio Fudge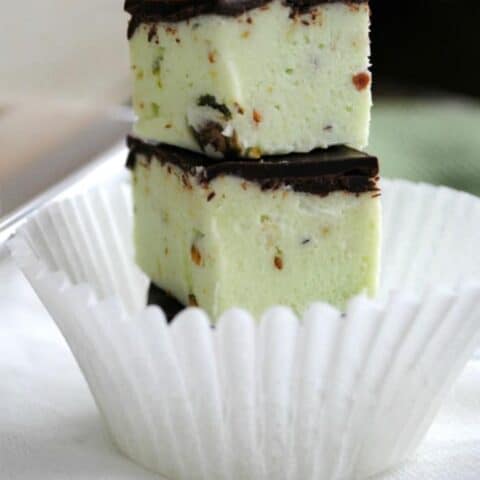 Ingredients
3/4 cup butter
1 cup sugar
3/4 cup heavy cream
pinch of salt
3.5 oz pkg Instant pistachio pudding mix (powder only)
7oz Fluff (marshmallow cream)
11 oz white chocolate
1/4 cup pistachios, shelled, chopped
8oz dark chocolate, melted
Instructions
In large saucepan over medium high heat, mix butter, sugar, heavy cream and salt. Bring to a rolling boil. Set timer and boil for 5 minutes, stirring constantly. Remove from heat.
In large mixing bowl, add pudding mix, marshmallow cream and white chocolate. Pour boiling mixture over ingredients. Beat for about one minute until combined and chocolate is completely melted. Fold in pistachios.
Pour into a 9inch parchment paper lined square dish.
Melt dark chocolate (either using microwave or double boiler). Spread on top of fudge and refrigerate about 2 hours until set. Cut and enjoy.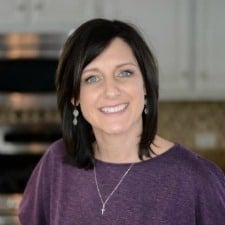 Aimee is a dessert lover (specifically rice krispie treats), workout enthusiast, self-taught foodie, and recipe creator. Her recipes have been featured in over 15 magazines, and her passion is to share her love of cooking with the everyday home cook! Learn more about Aimee.