These Pumpkin Hand Pies are the perfect fall treat! The flaky crust and nutty pumpkin pie filling are the perfect combo in a hand pie, plus they've got a wonderful maple walnut glaze!
Love holiday desserts? Our Christmas Tree Hand Pies are a wonderful cherry filled treat!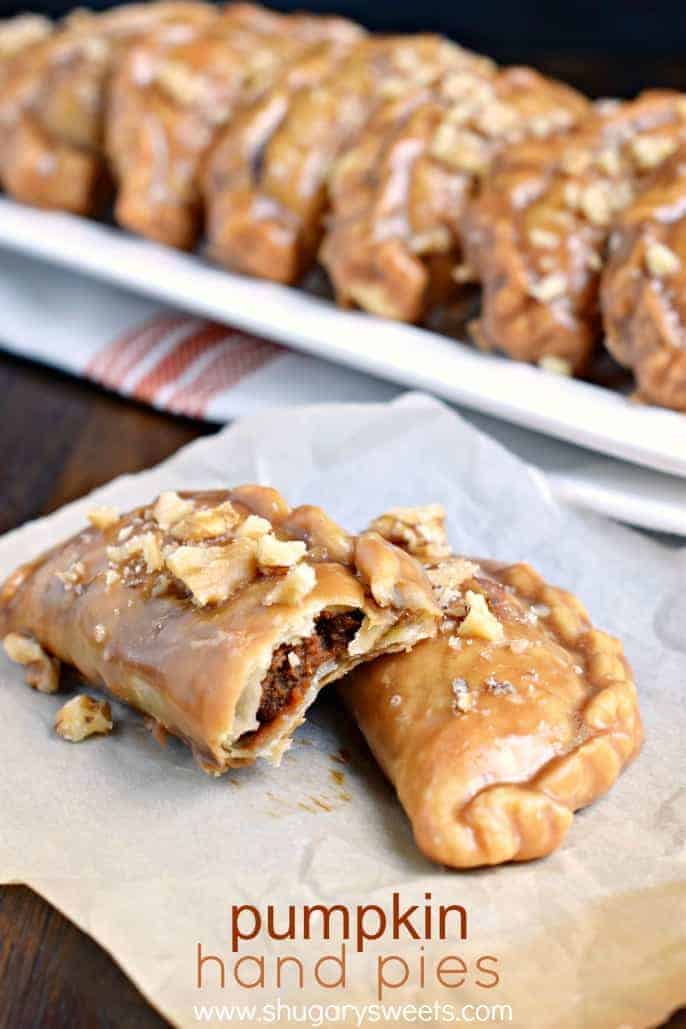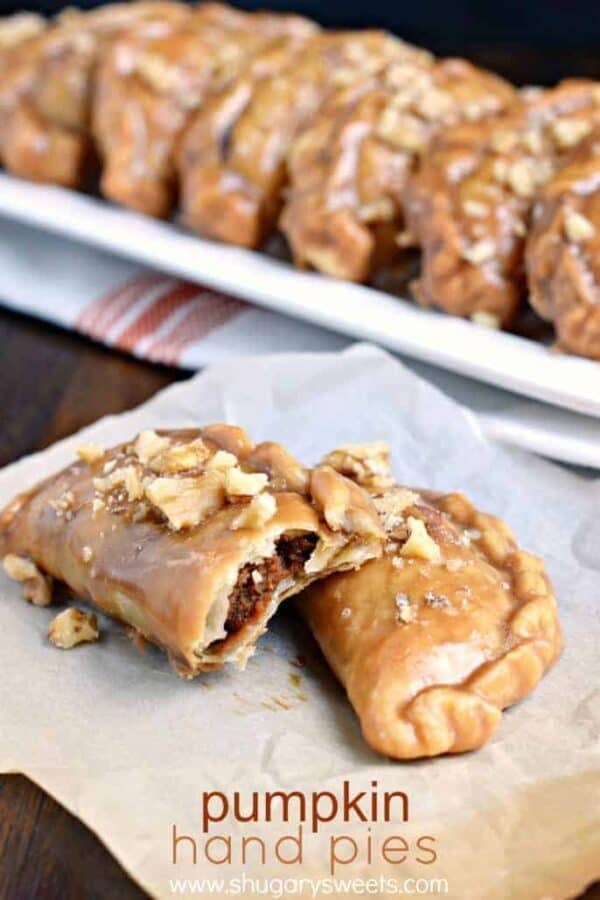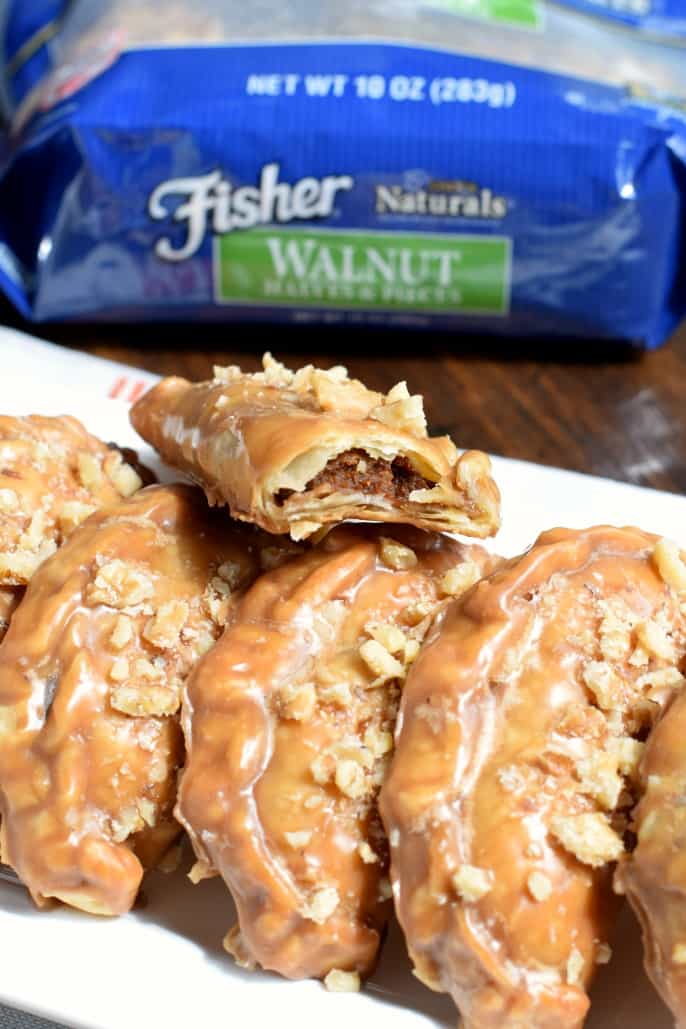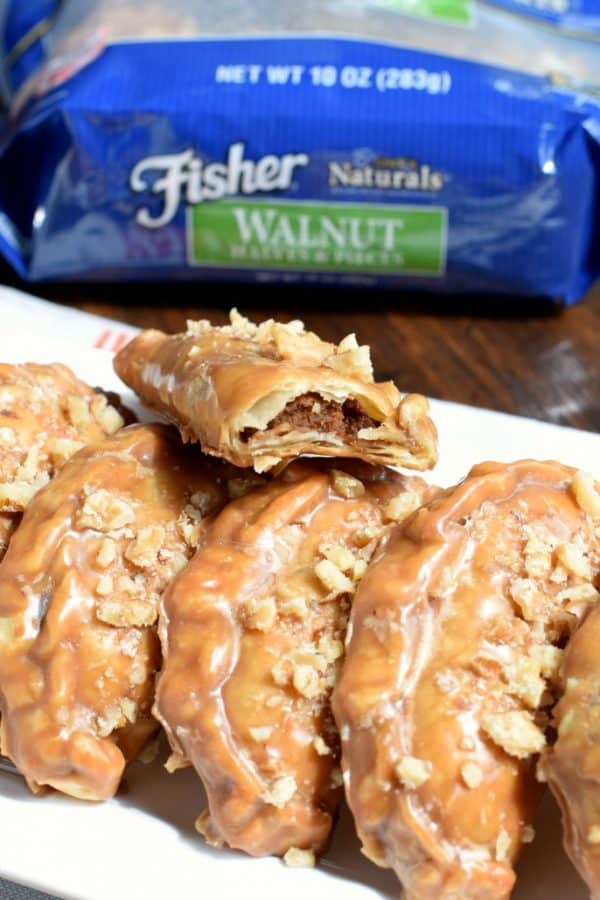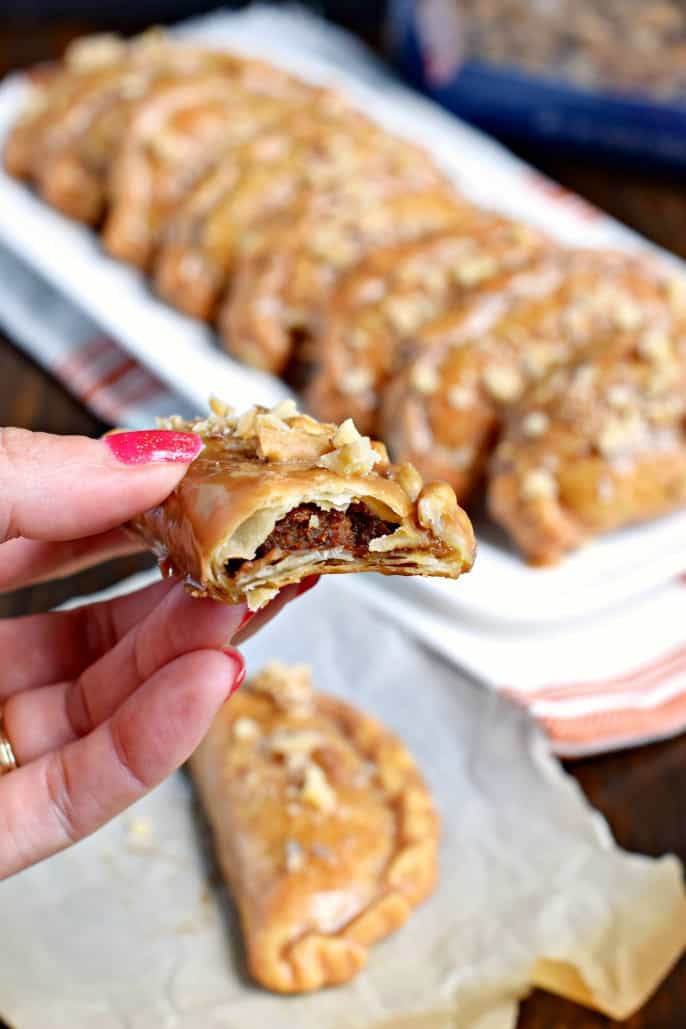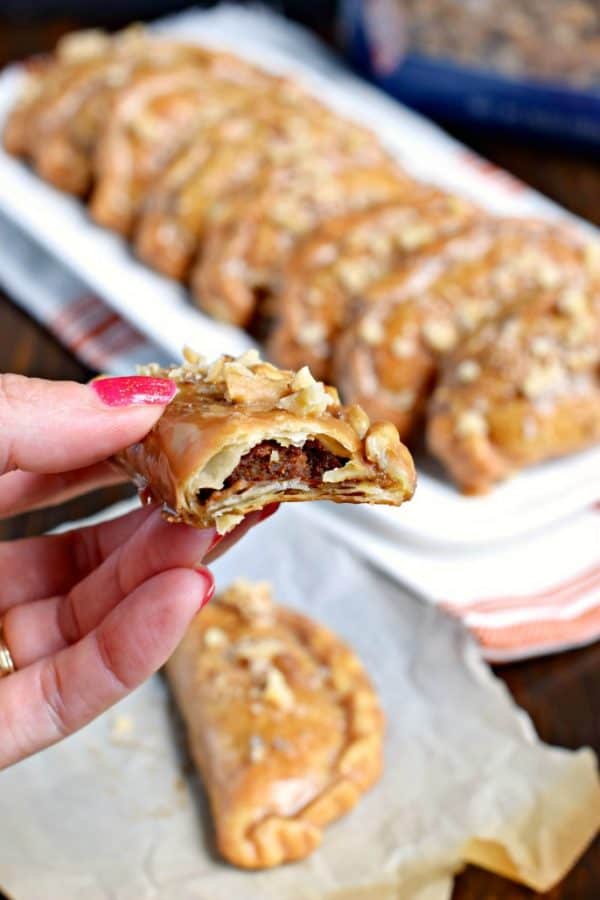 I used a box of refrigerated pie crust for this recipe, to make things easy. You can make your own pie crust if you prefer, totes cool with me.
For the filling, I thought it would be awesome to add some chopped walnuts. I used Fisher Nuts Walnuts for today's treat, because I love that they are preservative free and they taste amazing! I also saved some to sprinkle on top!!
Once these baked up, I gave them a dunk in a sweet, maple glaze. Drop them into the glaze, then use two forks to flip it over and let the excess glaze drip off. The double side of glaze is amazing, but you're welcome to only dunk the tops if you prefer.
These are fantastic warm. BUT, after eating a couple warm I placed the leftovers in an airtight container in the refrigerator. Oh my, they are also wonderful cold (with a dollop of homemade whipped cream)! ENJOY.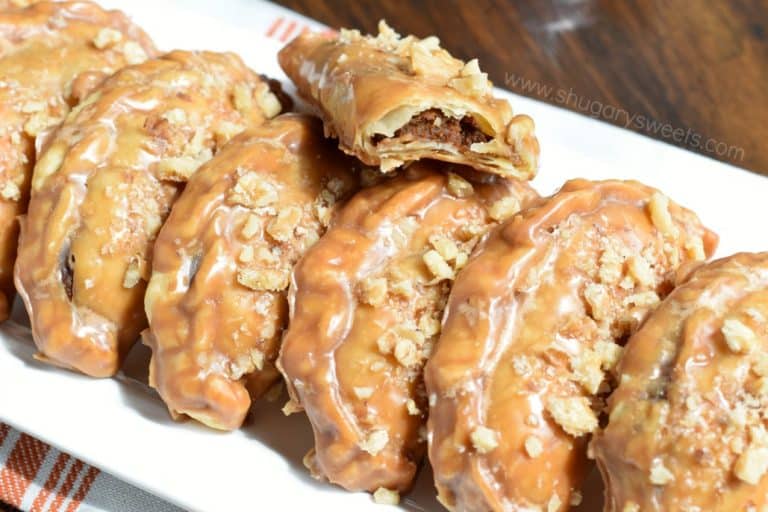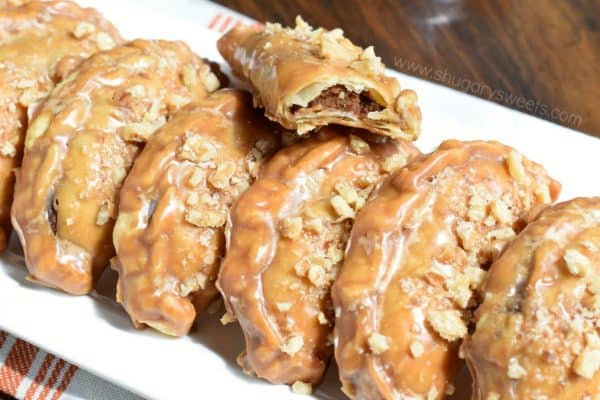 More Nutty Recipes
Love Fisher Nuts? Here are a few of my favorite recipes:
Pecan Pie Cake: a completely, from scratch cake recipe with a delicious, nutty filling!
Strawberry Pecan Salad with a homemade poppy seed dressing!
Butter Pecan Frosted Pumpkin Bars: no words needed to describe this wonderful treat!