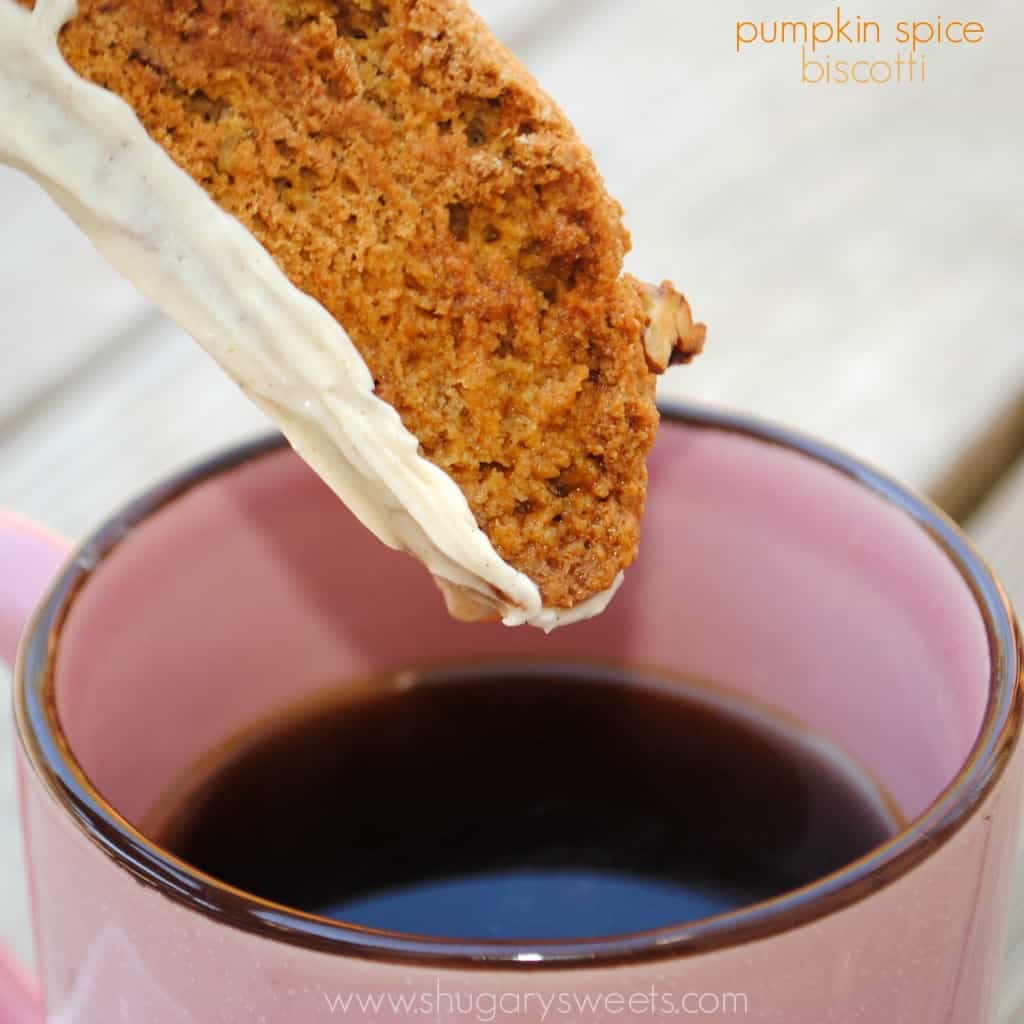 Something happened in my family this week. I'm talking, unforgivable. My husband made an announcement. Ready to hear what it was? Brace yourself.
He told me he doesn't love pumpkin. He says it's just "okay." I KNOW!!!!! I was shocked. I mean, the man I have known for over half my life is going to confess this to me. Now? When I'm deep in the heart of baking every pumpkin dessert known to man? My heart broke a little bit. Until I realized something.
More for me.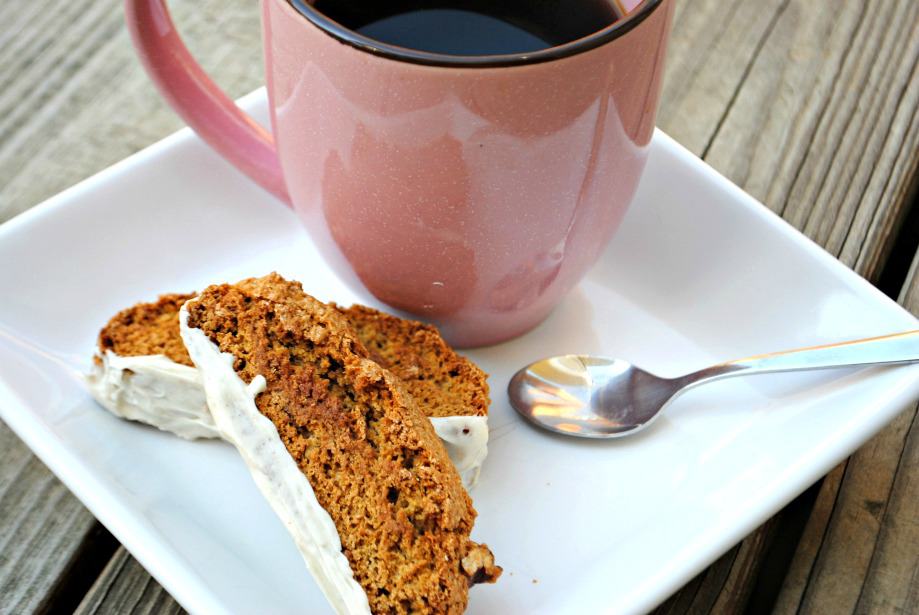 Pumpkin Spice Biscotti
Ingredients
2 eggs
3/4 cup pumpkin
1 Tbsp vanilla extract
1/4 tsp ground nutmeg
1/4 tsp ground cloves
1/4 tsp allspice
1/2 tsp ground ginger
1 tsp cinnamon
1 tsp salt
3 3/4 cup flour
1 1/2 cup brown sugar
1 tsp baking soda
1 tsp baking powder
1/4 cup pecans, chopped (optional)
1 1/2 Tbsp crystallized ginger (optional)
11oz white chocolate morsels
1/2 tsp pumpkin pie spice
Instructions
In mixer, combine eggs, pumpkin and vanilla. Beat until creamy. Beat in spices. Slowly beat in the flour, sugar, baking powder and baking soda. Beat until the crumbly texture becomes smooth.
Divide dough in half. I like to add the chopped pecans and crystallized ginger to half the batter at this point, and leave the other half plain.
Form two 12 inch long logs (about 2-3 inches wide) on a parchment lined baking sheet. I use my hands to press dough into the shape.
Bake in a 350 degree oven for 25-30 minutes. Remove from oven. Turn oven down to 300 degrees. Allow biscotti to cool for about 15 minutes. Using a serated knife, slice biscotti into 1 inch thick slices. Lay each slice on it's side and return to the oven for an additional 20 minutes. The biscotti will continue to harden as it cools.
In microwave safe bowl, add chocolate morsels and pumpkin pie spice. Microwave on medium heat for 30 second intervals, mixing between each interval. When smooth frost the cooled biscotti.
You can frost the biscotti by dipping the bottoms into the chocolate mixture, and letting the chocolate set (about 1 hour). Or put chocolate in a ziploc bag, snip the corner, and drizzle over the top of the biscotti. Allow to set about an hour. Enjoy!