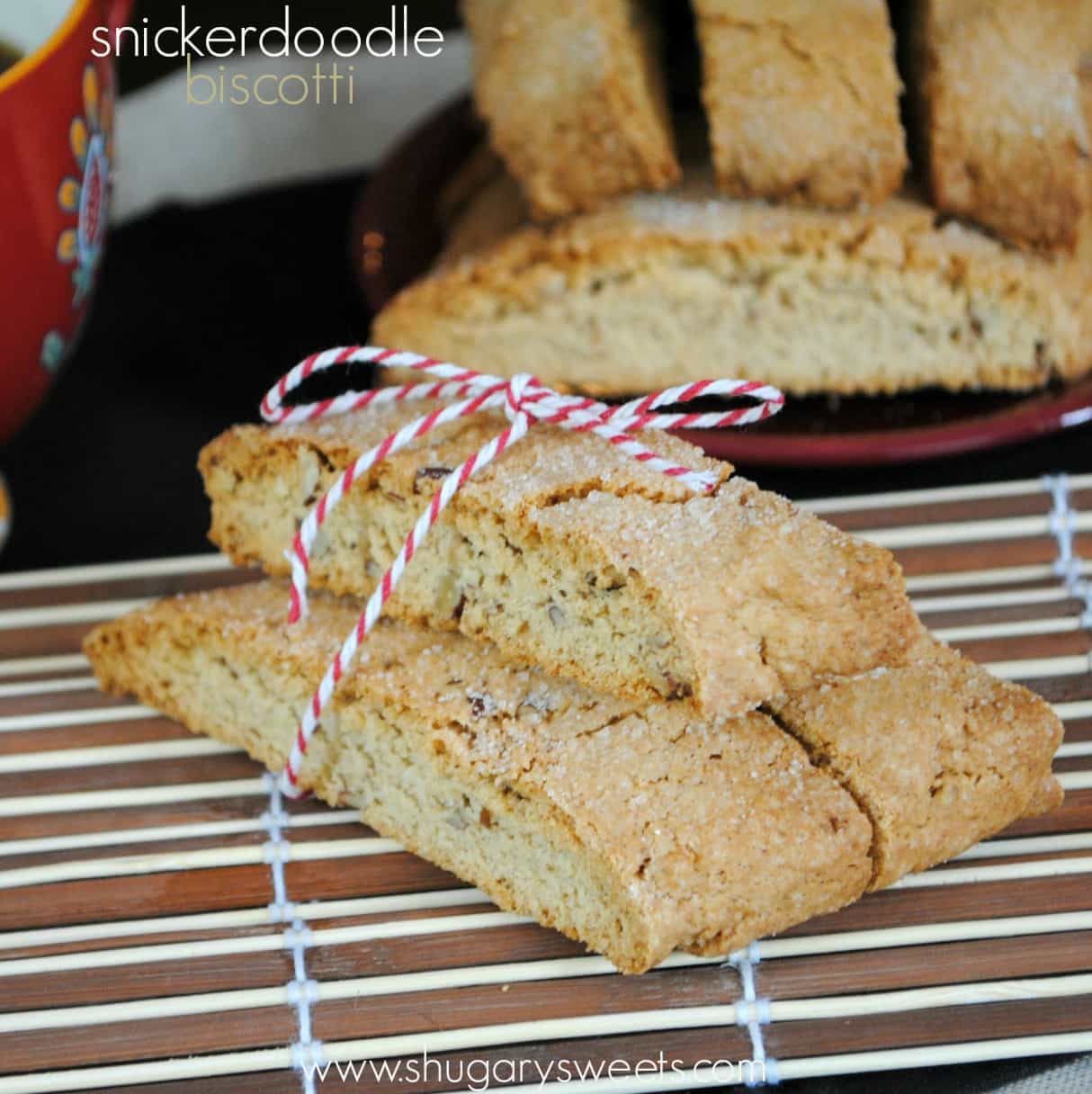 We had some friends come stay with us for Memorial Day weekend. One of our favorite activities included sitting on our back porch in the morning with our coffee and biscotti. In the past, I have bought the big tub of Nonni's biscotti from Costco.
But last fall I experimented by making my own. Pumpkin Spiced and Chocolate Peppermint. I thought about making one of those two varieties, but figured I needed something that wasn't so seasonal. Plus, with all the baking I was doing I wanted to use ingredients I already had on hand (can you believe I have no pumpkin in the house?).
I made three different varieties of biscotti, this snickerdoodle being the first one!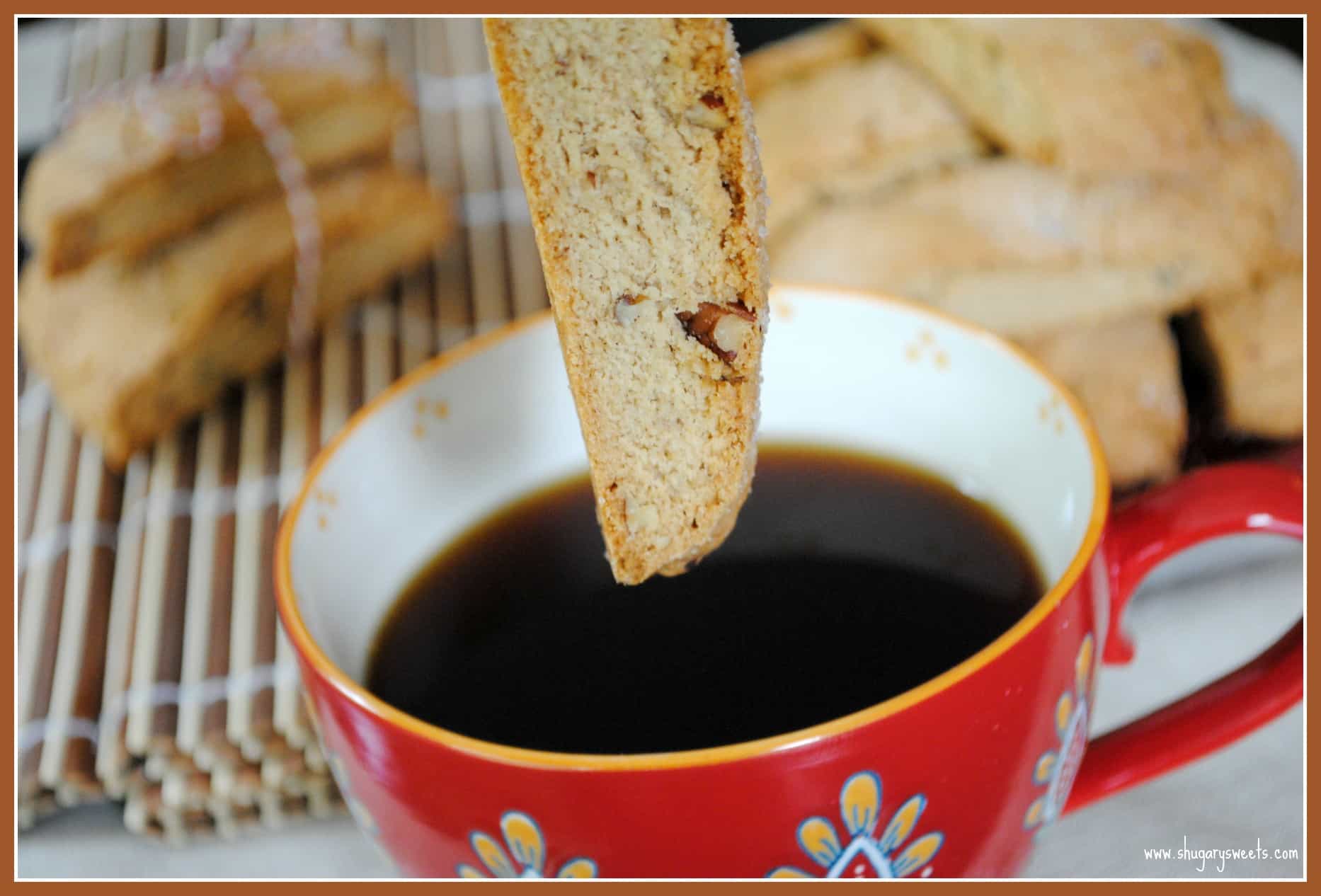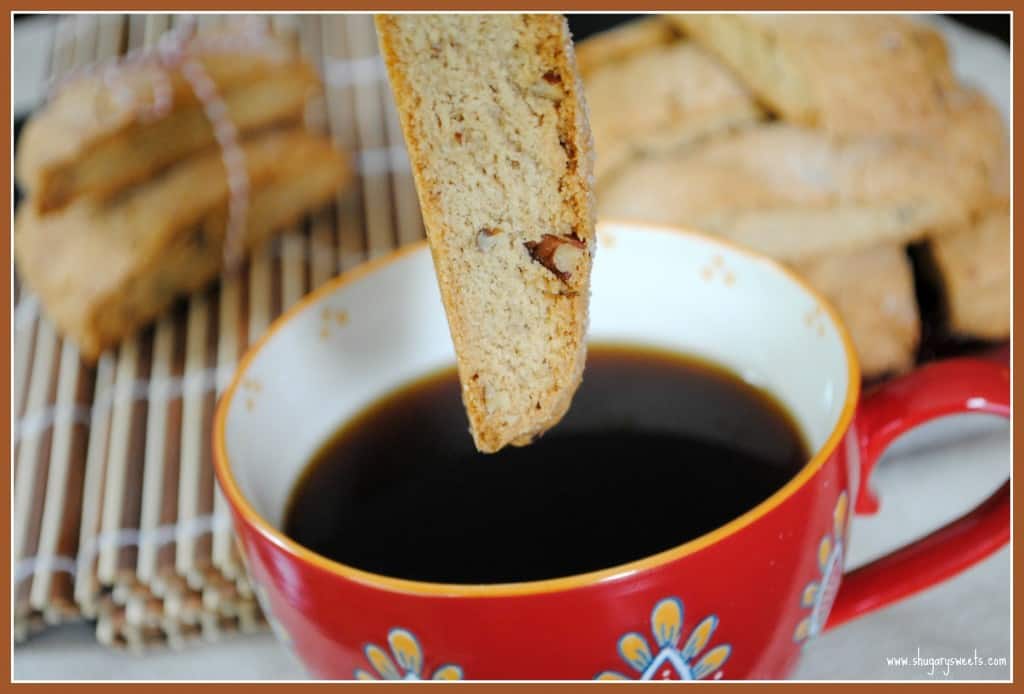 It was love at first bite. Biscotti is such an easy thing to make too, did you know that? Make your very sticky dough, shape it into a log, and pat it flat, then bake, cool, slice, bake again, eat. Dip in coffee and enjoy! I'll be sharing some other flavor combos soon!
These biscotti would be perfect for your next coffee date with a friend. Or stick them on a plate for your Father's Day brunch. Need more breakfast inspiration? Check out my Breakfast board on Pinterest!
Yield: 20
Snickerdoodle Biscotti
Ingredients
6 Tbsp butter, softened
3/4 cup sugar
2 eggs
1 tsp vanilla extract
2 cup flour
1 tsp baking powder
1 1/2 tsp cinnamon
1/4 cup pecans, chopped
2 Tbsp cinnamon/sugar mixture
Instructions
In mixing bowl, beat butter and sugar until combined. Beat in eggs and vanilla.
Add flour, baking powder and cinnamon. Fold in pecans. Divide dough in half (will be very sticky). Shape into two 10x3inch logs onto a parchment paper lined baking sheet. Pat it flat, so it's only about 3/4 inch high. Sprinkle with cinnamon sugar mixture.
Bake in a 350 degree oven for 25 minutes. Remove and cool on pan about 10-15 minutes. Slice one inch slices (about 10 slices per log). Lay upright on baking sheet and cook an additional 10 minutes. Flip biscotti to opposite side and cook another 10 minutes. Remove and cool completely. Store in airtight container.