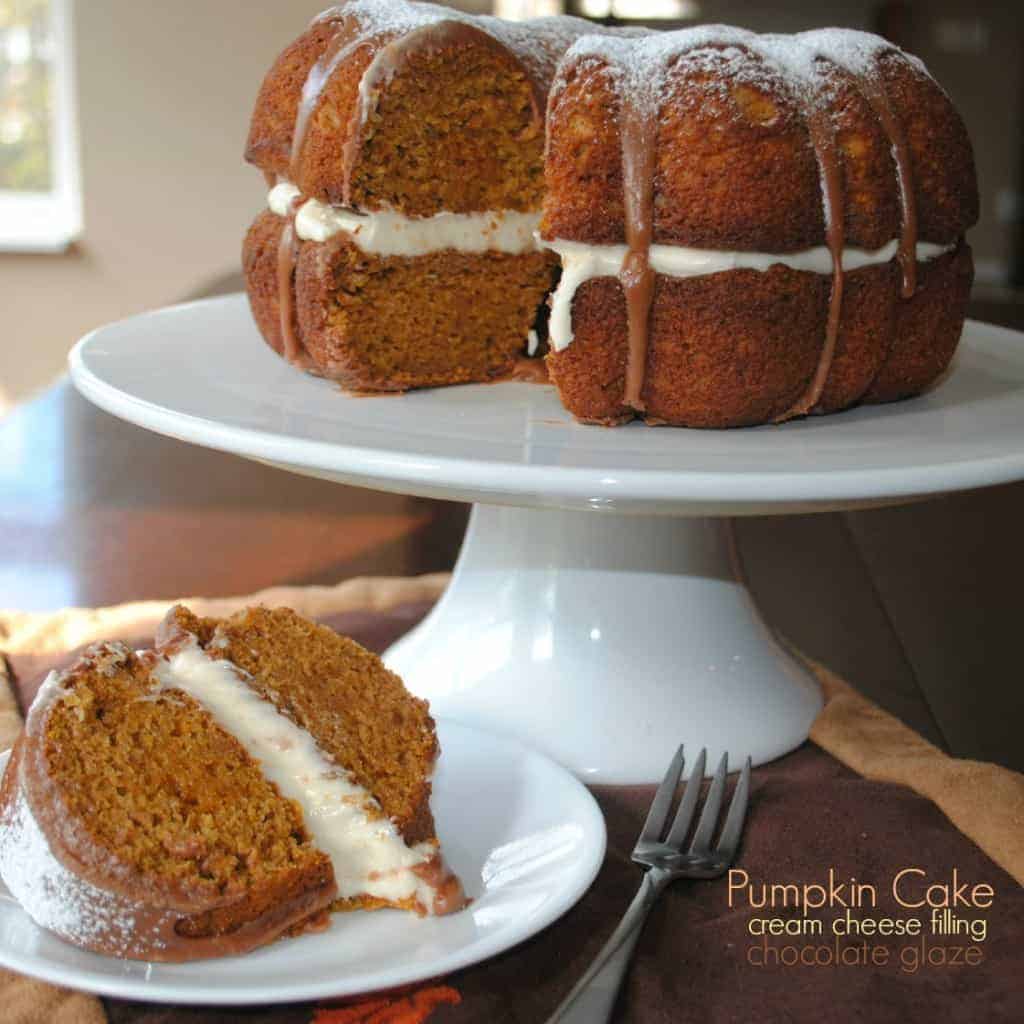 I love cake. And bundt pans, I mean come on. You've all seen My Big Fat Greek Wedding right? Bunnnndddttt. A what? A Bunnnnddddtttt.
I love baking in my bundt pan. Mine is a stoneware bundt from Pampered Chef, but you can use any pan you like. This cake I doubled the cake recipe below by baking TWO bundt cakes. I baked one, while that one cooled I baked a second cake. I like the height of the cake, plus it kinda looks like a pumpkin!
I think there is something so grown up and sophisticated about bundt cakes. I'm not sure what it is though. Maybe the lines on the outside of the cake? The curves? I just love a slice of cake with my coffee.
And this pumpkin cake? It's so rich and moist! Paired with the cream cheese frosting and chocolate ganache, you just can't go wrong. So go do something right and have a slice of cake!!! Enjoy!
Favorite Pumpkin Recipes: Pumpkin Crumb Cake | Cold Brew Coffee