Chocolate Pumpkin Cake
 Chocolate Pumpkin Snack Cake. Perfect for breakfast or an after school treat!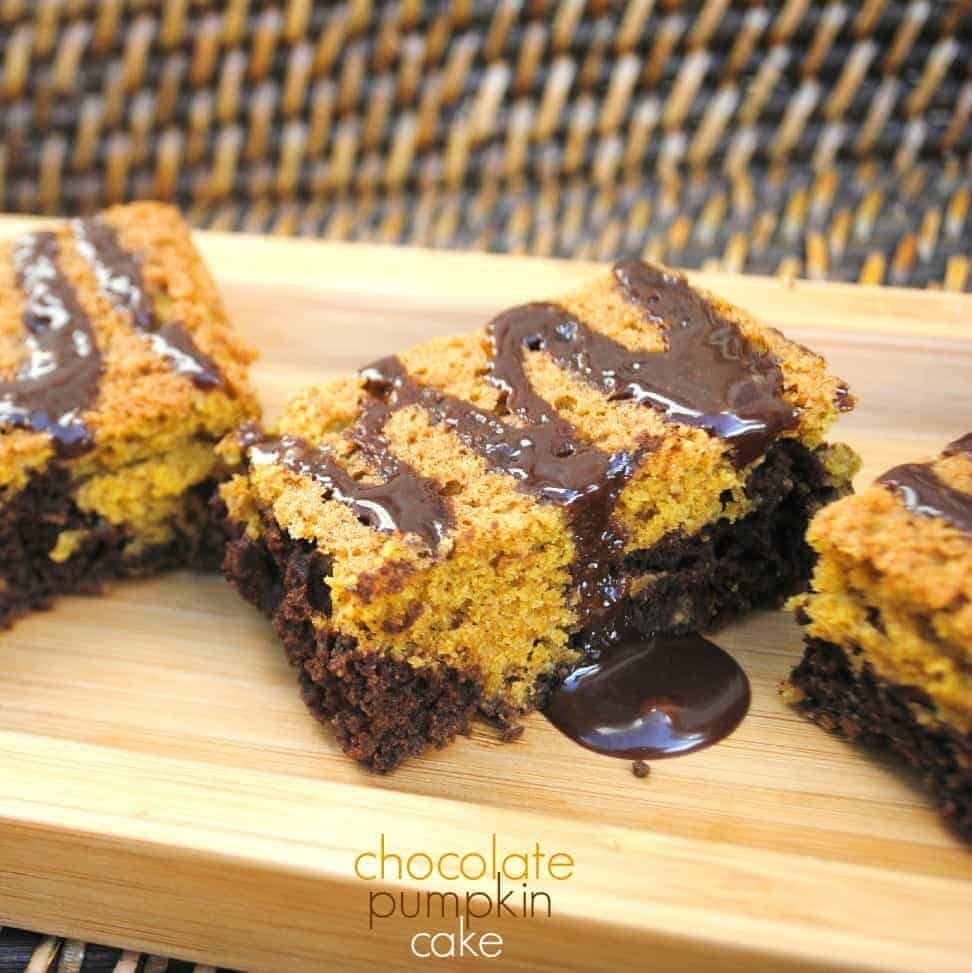 I ate this for breakfast. Is that wrong? It's more like a cake, but I was hungry, and the Nutella drizzle was calling my name! I can't seem to get enough pumpkin this season, and it's not over yet! I have at least half a dozen recipes just calling out to be developed!
Enjoy!
Chocolate Pumpkin Cake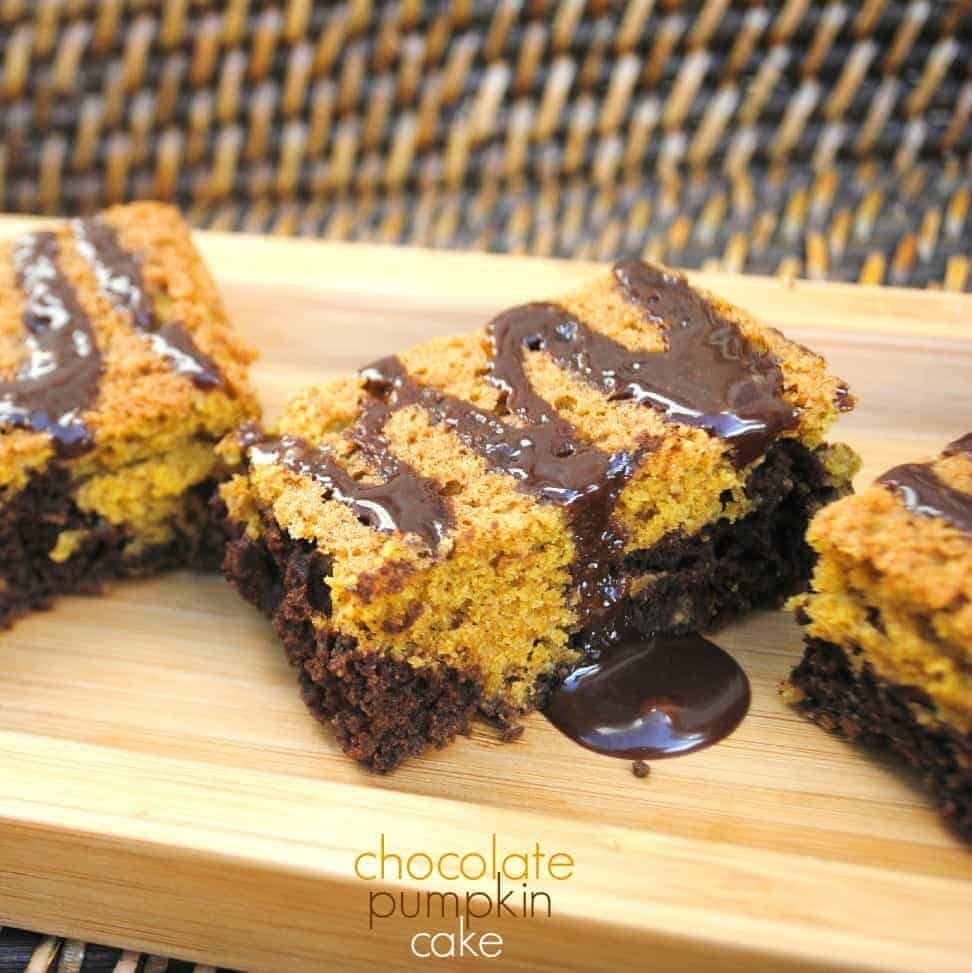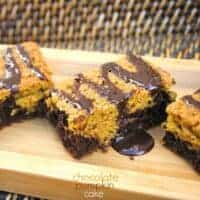 Ingredients
½ cup butter, softened
1 cup granulated sugar
1 egg
1 tsp vanilla extract
3/4 cup pumpkin puree
1½ cup flour
1 tsp baking powder
1 tsp baking soda
½ tsp salt
¼ cup baking cocoa
¼ cup nutella, melted (optional)
Instructions
In mixer, blend butter and sugar until creamy. Add egg and vanilla, beat until combined. Blend in the pumpkin. Add flour, baking powder, baking soda and salt.
Divide batter in half. In one half of batter, add cocoa and mix until combined. Spread in bottom of greased 13x9 pan (I use my butter wrapper to grease the pan). Spoon remaining batter on top, spread with spatula.
Bake in a 350 degree oven for 25 minutes. Melt nutella in microwave (mine took 30 seconds on high). Drizzle over cake and enjoy!