Pumpkin Cheesecake Cake: two layers of delicious pumpkin cake with a creamy cheesecake center. Frosted with cream cheese frosting! You'll love this holiday dessert.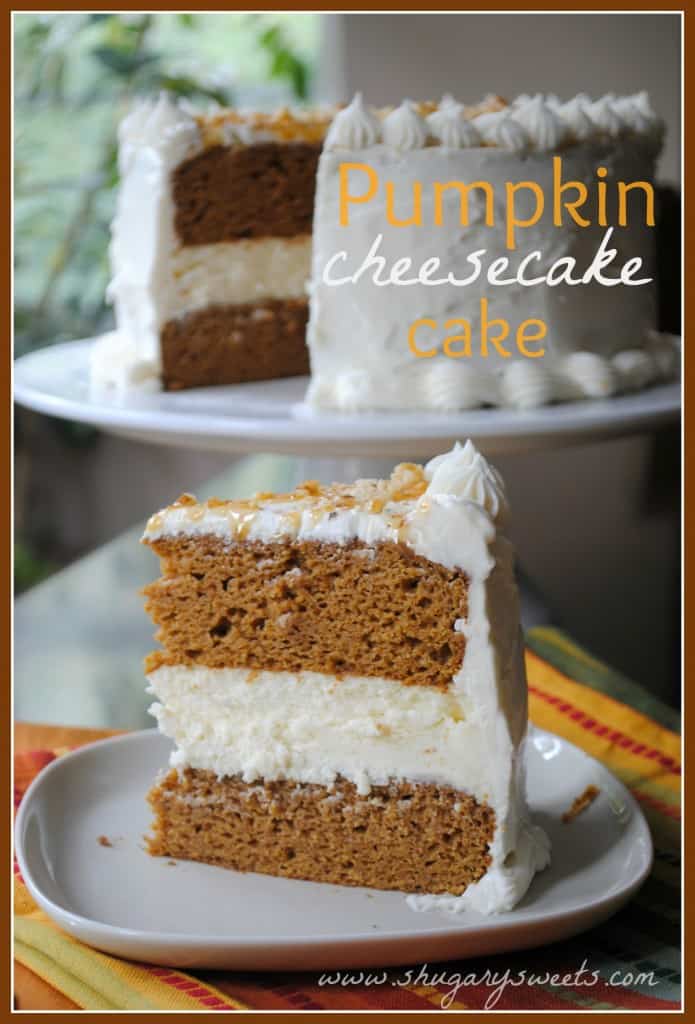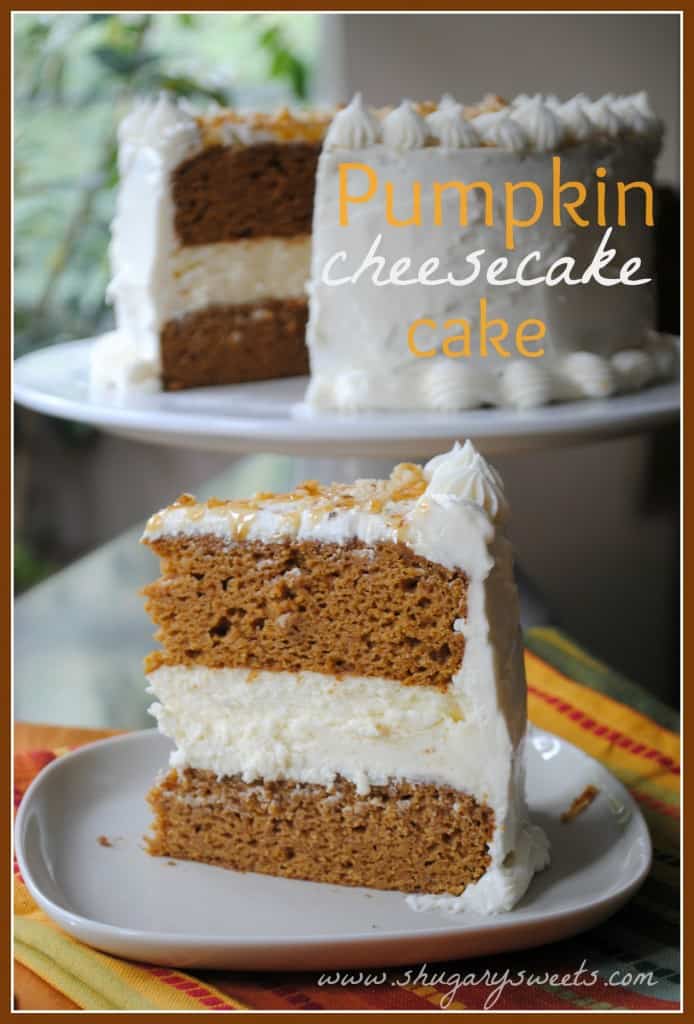 Have you tried to combine a perfect cheesecake recipe with the perfect pumpkin cake?
One ultimate dessert, all covered in cream cheese frosting? It's going to be your new favorite Thanksgiving dessert.
You'll love the layers in this recipe! Be sure to plan ahead though, this one isn't for the faint of heart 🙂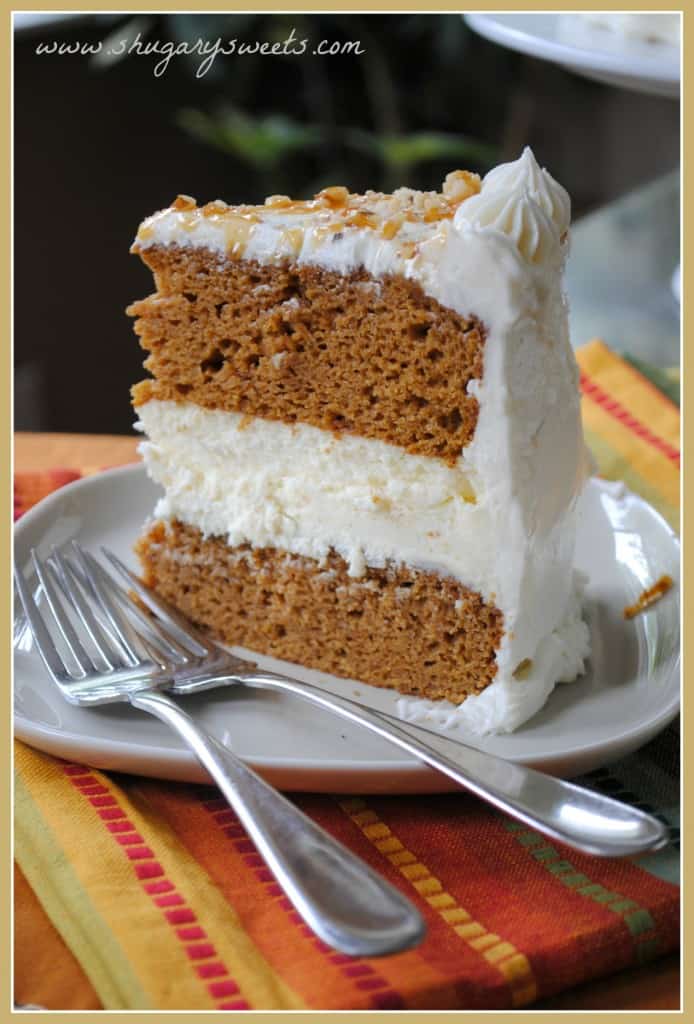 What is a Cheesecake Cake
If you've been a long-time reader, you might know that cheesecake cake is something of a specialty around here.
If you've never had a cheesecake cake, you're in for a real treat. Cheesecake cakes consist of a layer of cheesecake sandwiched between two layers of traditional cake.
Once the layers are stacked, they're covered in frosting for a dessert that takes a regular layer cake to the next level.
How to make a Cheesecake Cake
Anyone who has made cheesecake and layer cakes separately can make a cheesecake cake!
The biggest difference between regular cheesecake and the cheesecake used in my favorite cheesecake cake recipes is that there is no crust on the bottom of the cheesecake. The bottom cake layer is your "crust" here!
When I make this Pumpkin Cheesecake Cake, I like to make the cheesecake first. It bakes at a lower temperature, so it is easier to increase the oven temperature for the cake after the cheesecake is done than vice versa.
All of the layers – cake and cheesecake – need to chill in the freezer for at least 2 hours before assembling the cake. Keeping everything nice and cold keeps the cheesecake from getting too soft while frosting the cheesecake cake.
Decorate the cake as simply or elaborately as you like.
Don't be a hater on my cake decorating skills.
I am NOT a cake decorator.
To repeat.
I am NOT a cake decorator.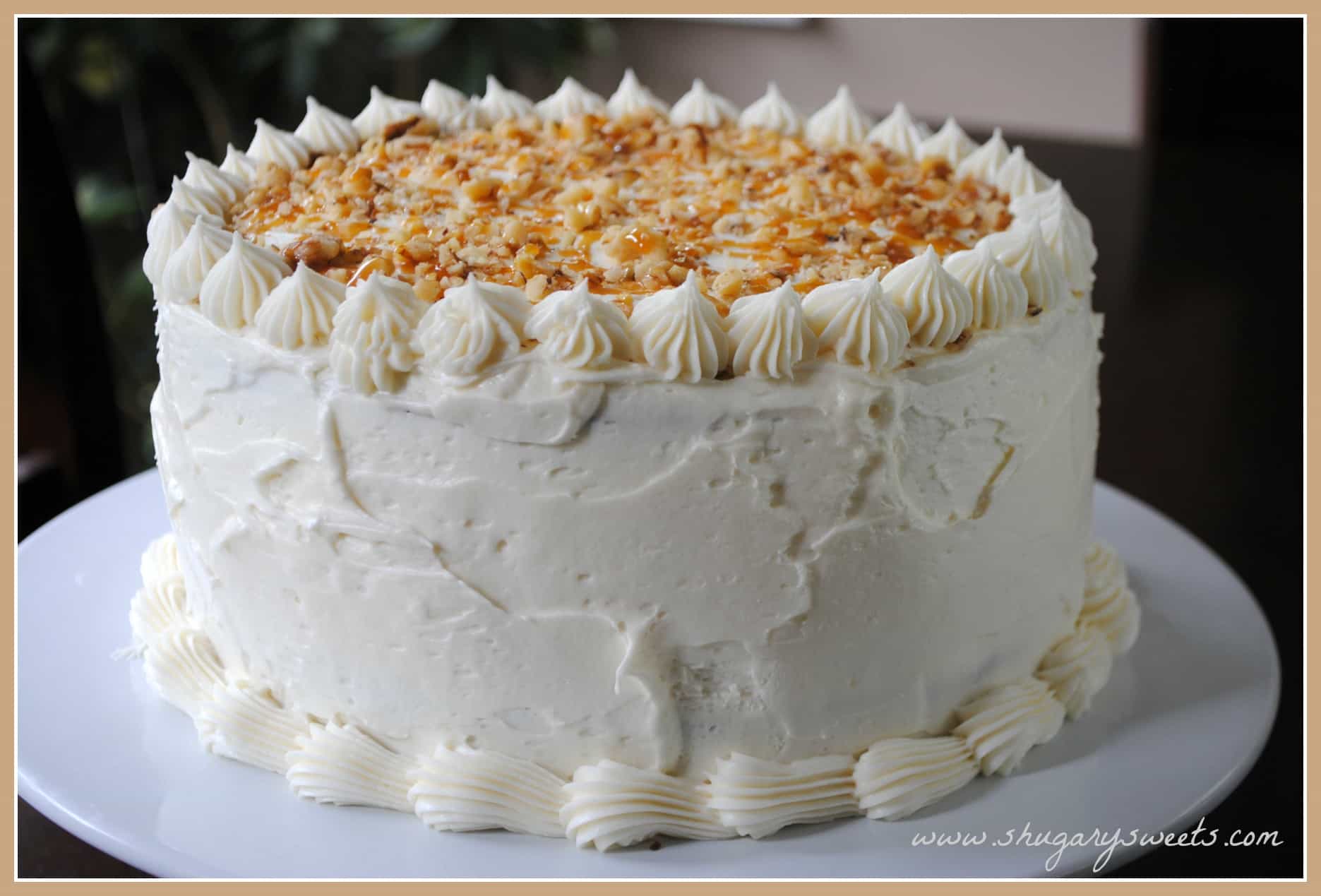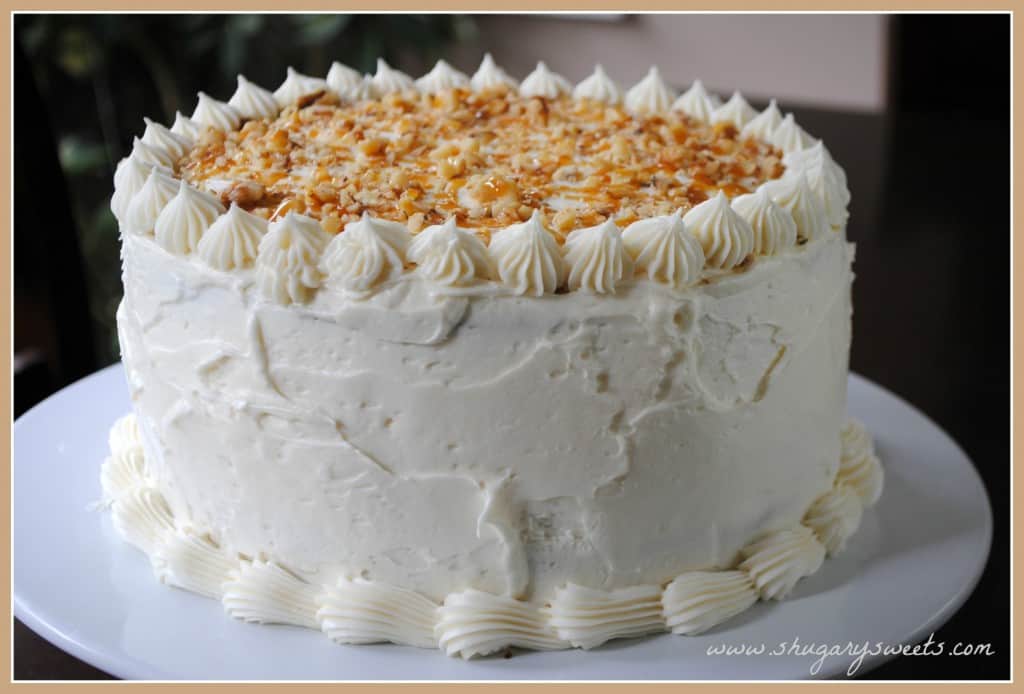 The Perfect Fall Dessert
This Pumpkin Cheesecake Cake is the perfect combination of fall flavors.
The pumpkin cake layers are so moist and full of warm spices, and the layer of cheesecake is tangy and delicious. I frosted this beauty in cream cheese frosting and topped it with a little bit of chopped walnuts and drizzled caramel.
Pumpkin, spices, caramel, and walnuts…what more could you want in a decadent fall dessert?
Get the full "how to" by watching my video below!
More Cheesecake Cakes
Like my Pumpkin Cheesecake Cake recipe? You may also enjoy some of my other cheesecake cakes!
Salted Caramel Chocolate Cheesecake Cake is another perfect option during cooler fall weather.
During the holidays, I love Eggnog Cheesecake Cake and Chocolate Peppermint Cheesecake Cake.
I have even turned breakfast into dessert with Cinnamon Roll Cheesecake Cake!
Lemon Cheesecake cake features two layers of moist lemon cake, creamy cheesecake, and buttercream frosting bursting with citrus flavor!