If you're looking for a delicious dessert, give this Cinnamon Roll Cheesecake Cake a try! Layers of homemade cinnamon cake and cinnamon cheesecake topped with a sweet, cinnamon frosting!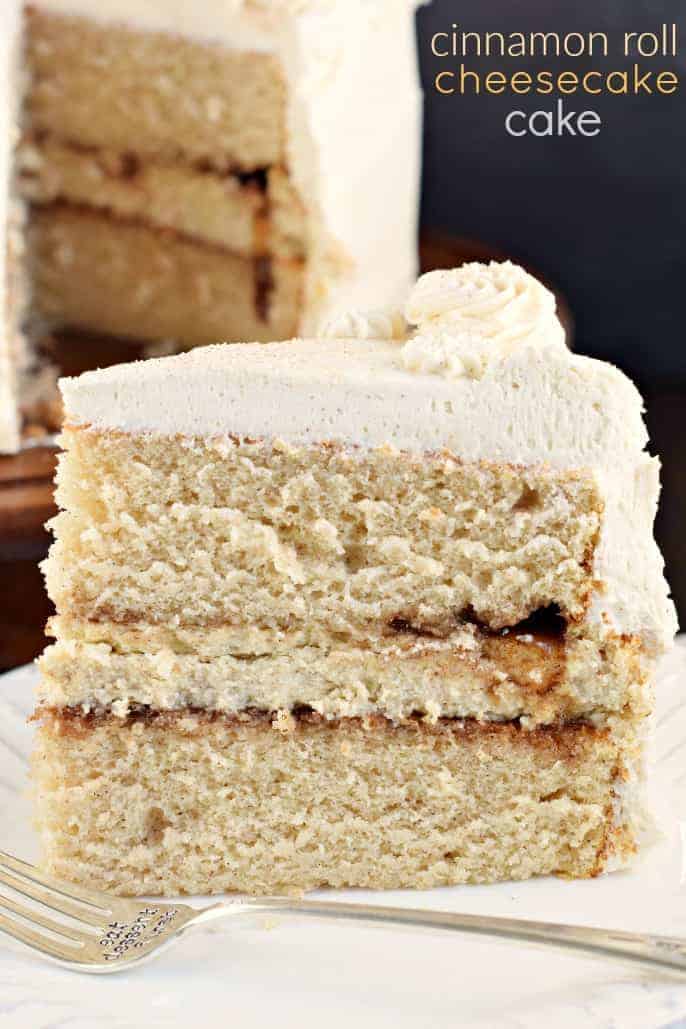 I have a serious weakness for cake. And I can't say for sure, but it's definitely the frosting that draws me in and keeps me eating 😉
But seriously, when my friend Lindsay asked me to bake a recipe from her new cookbook, Simply Beautiful Homemade Cakes, I was like "heck ya I will." You guys, every single recipe in this cookbook looks amazing. And I know this because there are photos for every single recipe too. DROOL.
Know what else I love about this cookbook? The pages of tips and tricks for measuring, preparing your pans, cake storage, etc. ALL of which have plenty of photos!
And let's not forget the last chapter which is how to take your cake from average to beautiful. I really should have paid attention to that chapter, because I completely fail when it comes to decorating a cake. I don't know if it's just my excuse for laziness, but I am the worst. Lindsay has gorgeous step by step photos for even the worst, like me, haha!!
In looking at all of Lindsay's gorgeous recipes, I decided to go with the Cinnamon Roll Layer Cake. But I added my own twist. You see, I don't own (3) 8-inch cake pans. And I didn't realize I needed 3 until the day I decided to bake this cake (does anyone else skim directions to a recipe and THINK they are prepared only to find out they are not?).
Well, I improvised here and used my (2) 9-inch cake pans. And I prayed that the cake would turn out (which it did, with a little timing change)! I also baked up a sweet, cinnamon cheesecake to put in the center, making this a Cinnamon Roll Cheesecake Cake.
Why? Because I FREAKING LOVE CHEESECAKE CAKES. It's the ultimate cake. The cake that keeps on giving. Unlike a turducken, this one is delicious (although maybe a turducken is tasty? not sure).
Red Velvet Cheesecake Cake, Pumpkin Cheesecake cake, and Carrot Cake Cheesecake Cake are among my most popular recipes!
But back to the cake. I still resulted in a stunning triple layer cake, and I even used her delicious cinnamon glaze (DO NOT SKIP THIS STEP).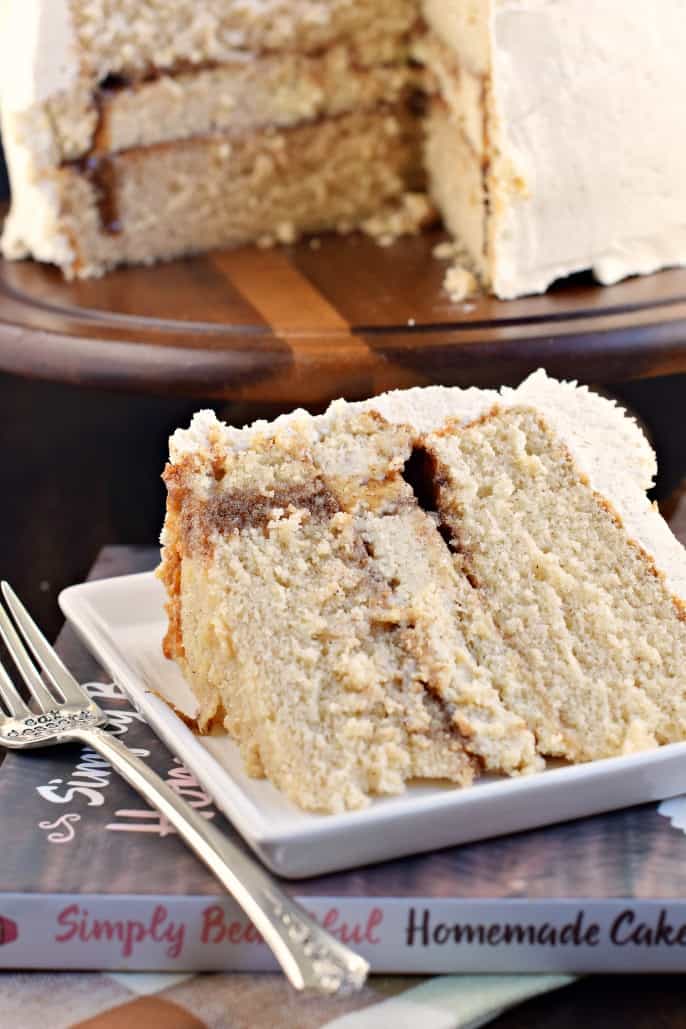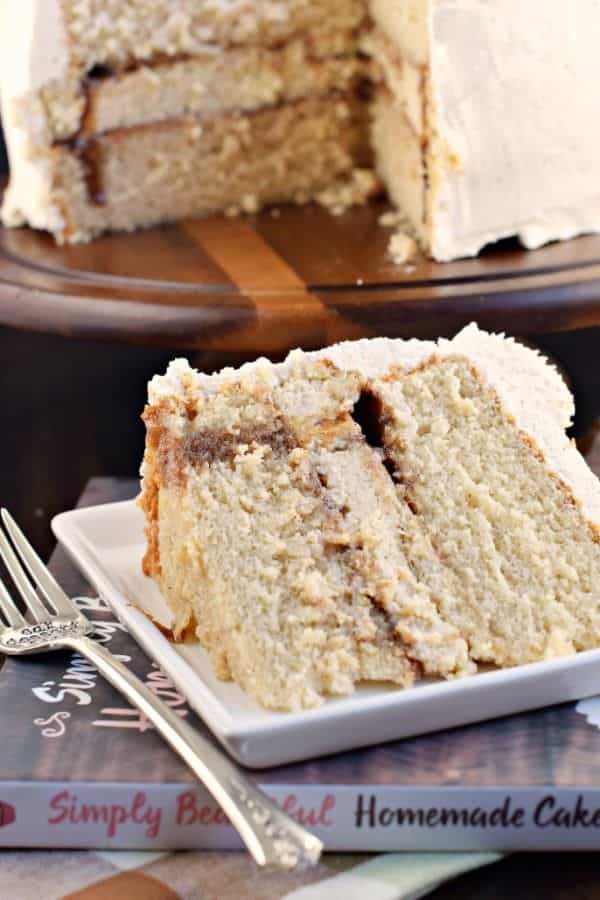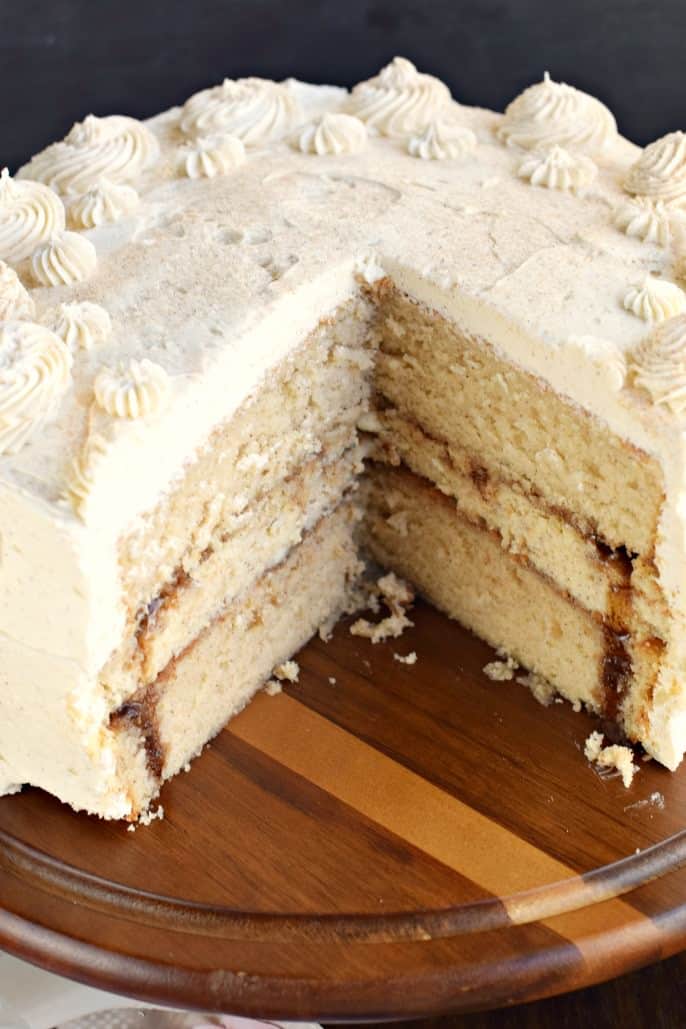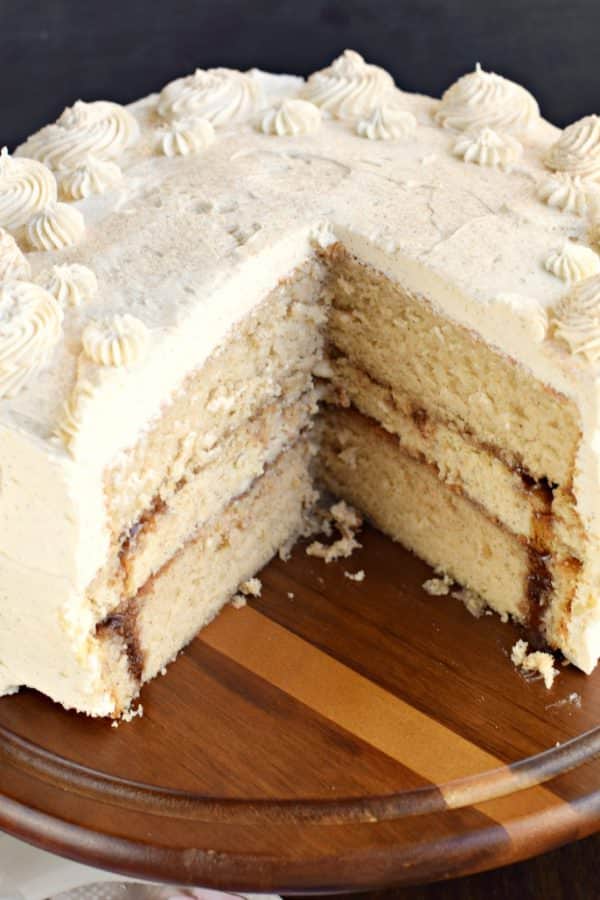 If you have a cake lover in your family, this would make a great holiday gift. Pair it with a beautiful cake stand or cake server and WHAM, you're done. And hopefully it's the gift that keeps on giving, meaning your family will BAKE you a cake to share! You can purchase Simply Beautiful Homemade Cakes on Amazon!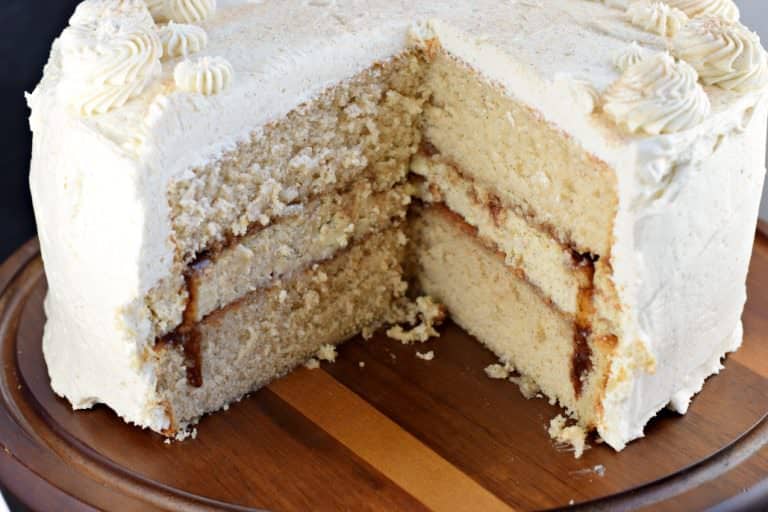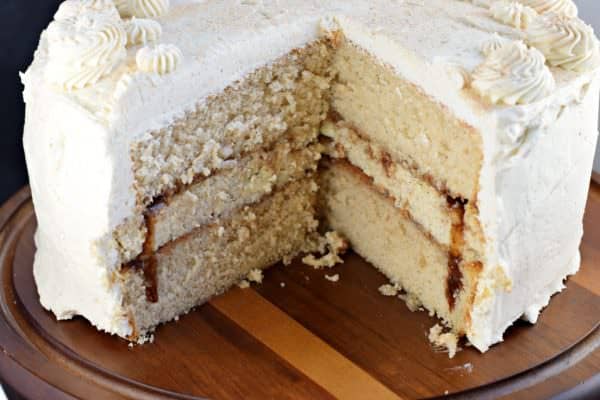 More Cake Recipes