Cinnamon Cinnabon Cake
Cinnabon cinnamon roll cake: delicious breakfast recipe. Easy to make and yields TWO cakes.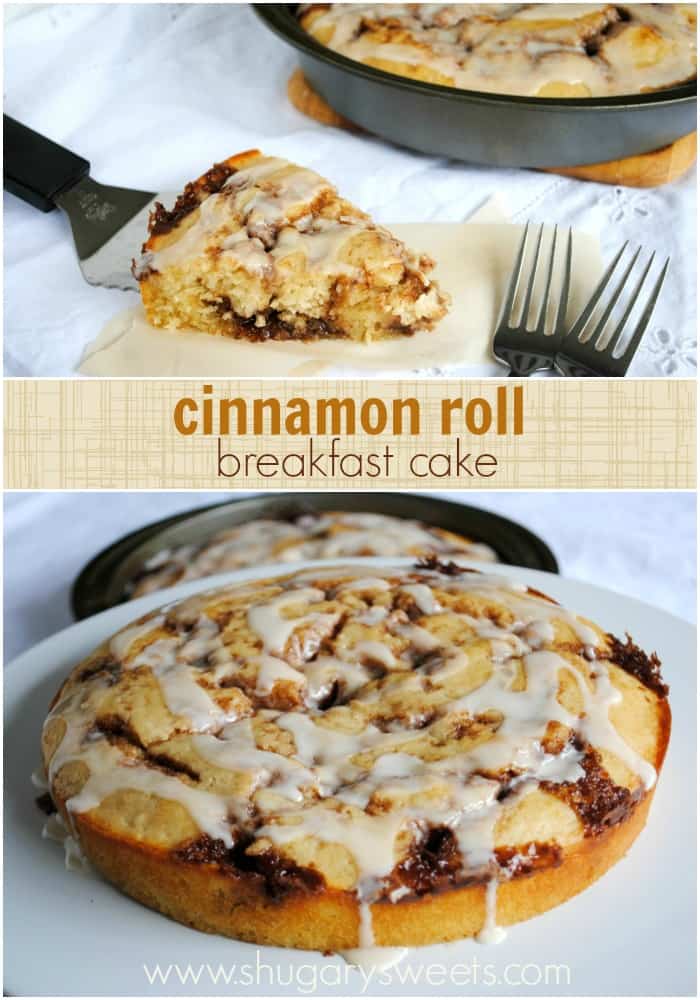 Upon seeing this cake on pinterest, it took me three days to make it. Here's how it went.
Day one, unpack from vacation, stumble upon recipe, print recipe.
Day two, go to grocery store and purchase ingredients for recipe. Come home, plan on making this, but remember the awesome workout in the morning and decide to save calories for another day.
Day three, wake up lazy, skip workout, make cake. Eat cake. Eat more cake. Happiness.
This cake is worth every bite. And, in my book, it's a fantastic breakfast. Cinnamon roll = Breakfast. So have your cake for breakfast tomorrow. You won't regret it. Especially if you put on those stretchy pants first, you'll never notice!
The original recipe is from Lady with the Red Rocker, she makes her cake in a 13×9 baking dish. She commented that she really enjoyed the outer edges best, so I chose to bake my cakes in two 8inch cake pans. Genius idea, because she is right, the chewy outer edge is fantastic! I ate my cakes up super quick (with a little help from the family, I think), but I bet you could cool these cakes and freeze them before you drizzle icing on them. Then, just like I do with cinnamon rolls, pop them in the oven to reheat and drizzle with icing. DELISH!
Cinnamon Cinnabon Cake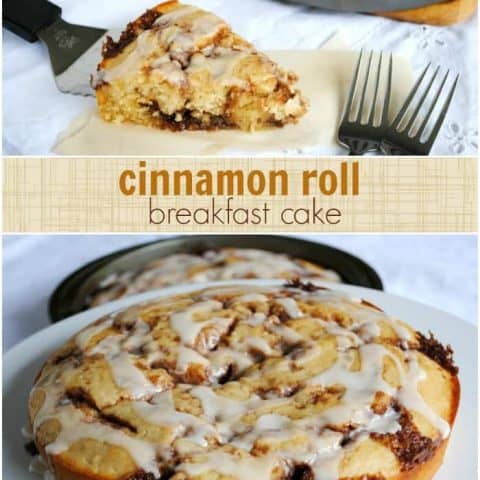 Cinnabon cinnamon roll cake: delicious breakfast recipe. Easy to make and yields TWO cakes. Freezes well
Ingredients
For the Cakes:
3 cup flour plus 2 Tbsp, divided
1 cup sugar
1/2 tsp kosher salt
1 1/2 Tbsp baking powder
1 1/2 cup milk
2 eggs
2 tsp vanilla extract
1/4 cup butter, melted
1 cup butter, softened
1 cup brown sugar
2 Tbsp cinnamon
For the Icing:
2 cups powdered sugar
1/4 cup milk
1 tsp vanilla extract
Instructions
For the cake, preheat oven to 350 degrees. Grease two 8inch cake pans, lining the bottom with parchment paper.
In mixer, blend 3 cup flour, sugar, salt, baking powder, milk, eggs, vanilla and 1/4 cup melted butter. Divide batter evenly between cake pans.
In another mixing bowl, beat 1 cup butter with brown sugar, 2 Tbsp flour, and cinnamon. Continue to beat until fully blended and fluffy (about 3 minutes). Using two tablespoons, drop butter mixture onto cake batter. Use a knife to swirl.
Bake cakes for about 25-30 minutes. Remove from oven and cool in pans 10 minutes. Flip cakes out onto serving plates.
For icing, whisk the powdered sugar with 1/4 cup milk and 1 tsp vanilla extract. Drizzle over warmed cakes. Enjoy!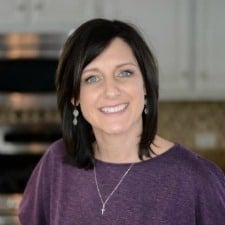 Aimee is a dessert lover (specifically rice krispie treats), workout enthusiast, self-taught foodie, and recipe creator. Her recipes have been featured in numerous magazines, and her passion is to share her love of cooking with the everyday home cook!