There's no dough to knead or shape, and you don't have to peel the apples. The result? A delicious Cinnamon Apple Coffee Cake with the texture and flavor of cinnamon rolls!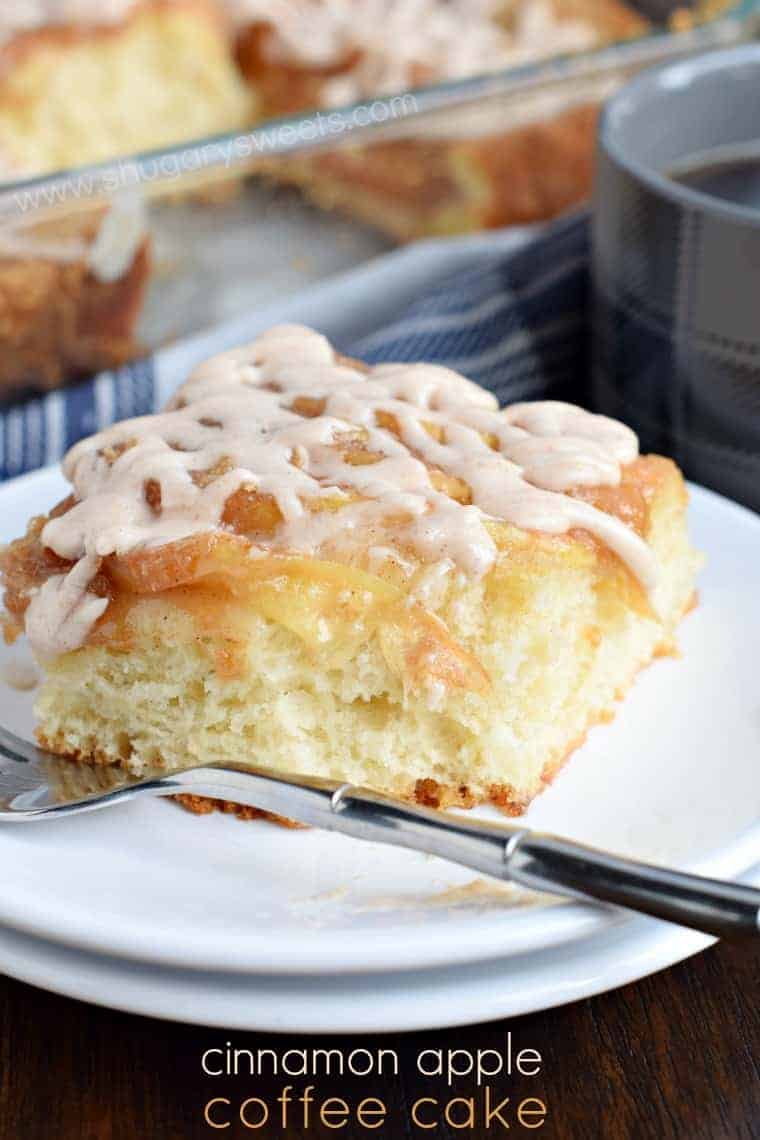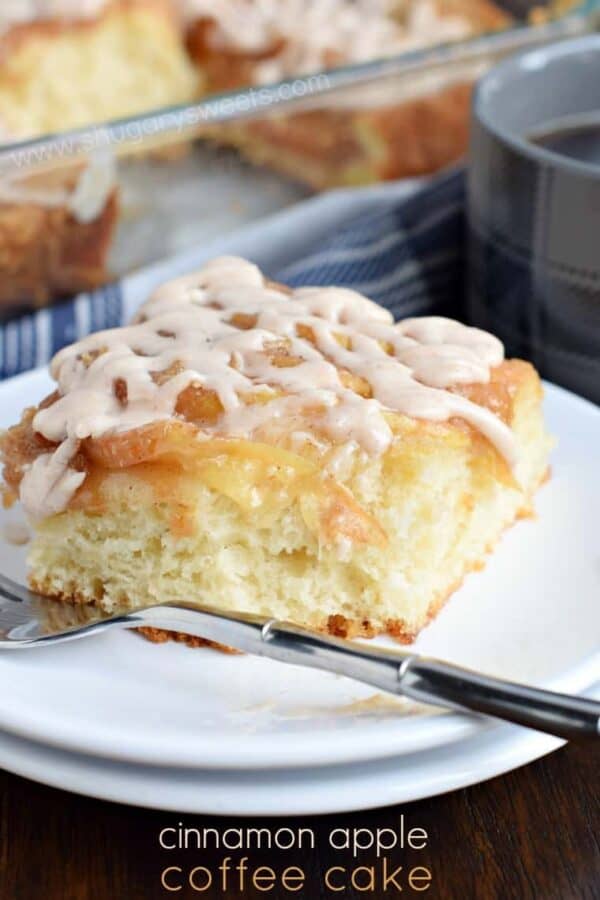 **Today's post is part of an ongoing partnership as a Bake a Little Extra Blog Ambassador sponsored by Fleischmann's® Yeast**
Do any of you still take your families to the apple orchard this time of year? We went this past weekend and LOVED it. While I would love to have my own apple trees (you may remember what happened to them here), picking fresh apples from the orchard is the next best thing!
Plus, who doesn't love all the apple cider treats many orchards have to sell…donuts, slushies, fritters!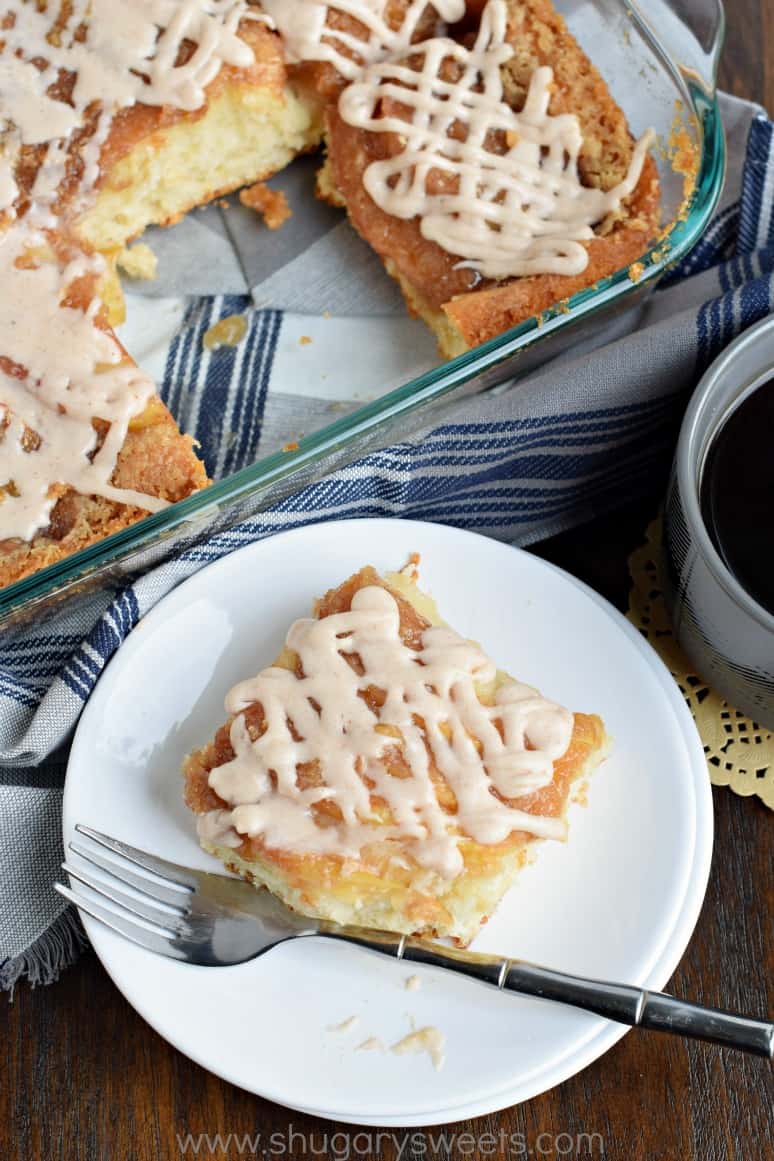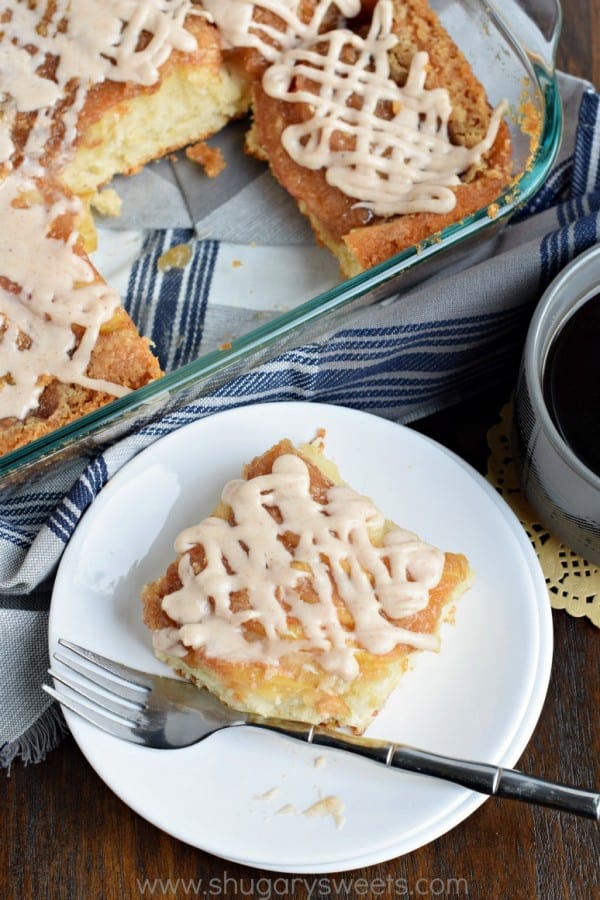 Today's recipe is going to make your mouth water! Today's recipe for Cinnamon Apple Coffee Cake came from this Fleischmann's® Yeast Recipe. The brown sugar streusel and a cinnamon glaze adds that delicious cinnamon rolls flavor. It's the perfect dish to share for any fall-time brunch or get-together and if you bake a little extra, you can send guests home happy with any leftovers!
The dough for this recipe was made with Fleischmann's® RapidRise™Yeast. Don't be skeerrrrd!!! I know some of you see a recipe that calls for yeast and you immediately get afraid. I promise, if you follow the easy steps in the recipe, you can do this.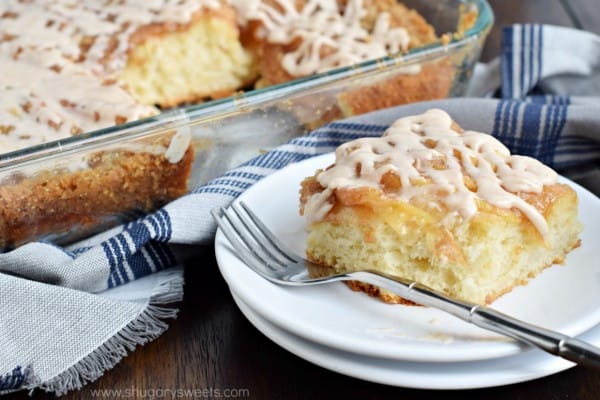 And the result? An amazing cake with the texture of a cinnamon roll!! And I've also cut out a step from the original recipe making it even easier. So what are you waiting for?
This recipe has me thinking though…if the dough is more like a cinnamon roll than cake, that means I can eat some for breakfast, right??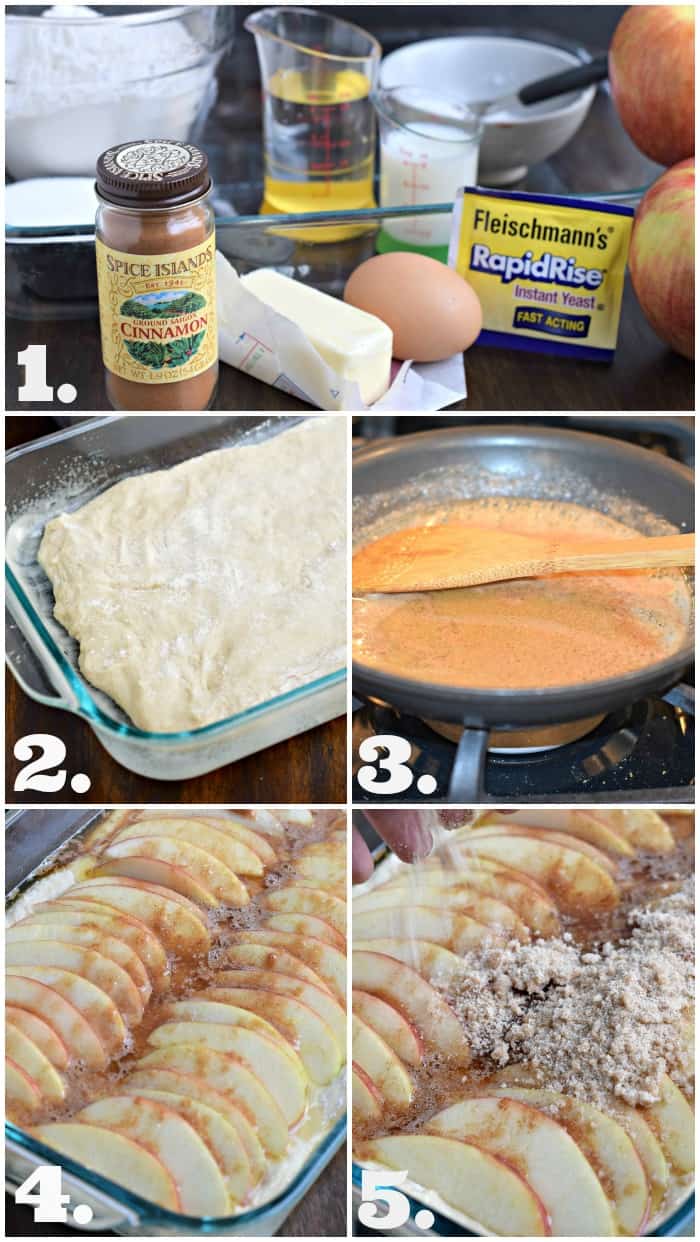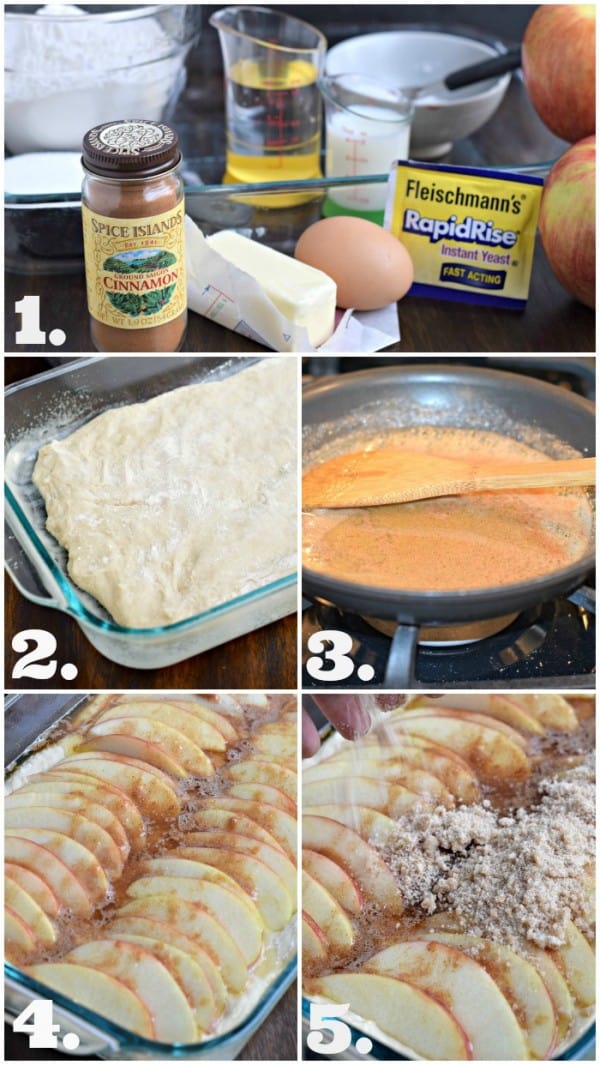 For those of you wanting some step-by-step details on making this cake a success…here you go!
Gather all your ingredients for the cake ahead of time! I do this with all my baking. It not only makes things go along quicker, but you're less likely to leave something out accidentally if you have everything out ahead of time.
Make the cake batter. Or dough. However you want to label it, you're going to follow the directions in the recipe below to make this sticky dough. I added a little flour on top to help press it into the pan. The texture resembles that of a cinnamon roll or homemade bread, stretchy and pliable!
Melt your butter, sugar and cinnamon in a small skillet until bubbly. The original recipe calls for adding your apple slices, to cook them down until soft. But I skipped that step. Baking the apples with the cake softened them completely!
Lay your apple slices on top of the dough. You can keep the skin on (so pretty!). Just make sure you slice them nice and thin so they do bake soft. Once arranged, pour your butter mixture over the apples.
Combine your streusel topping and sprinkle generously over the apples. Bake accordingly and allow to cool before adding the glaze! ENJOY.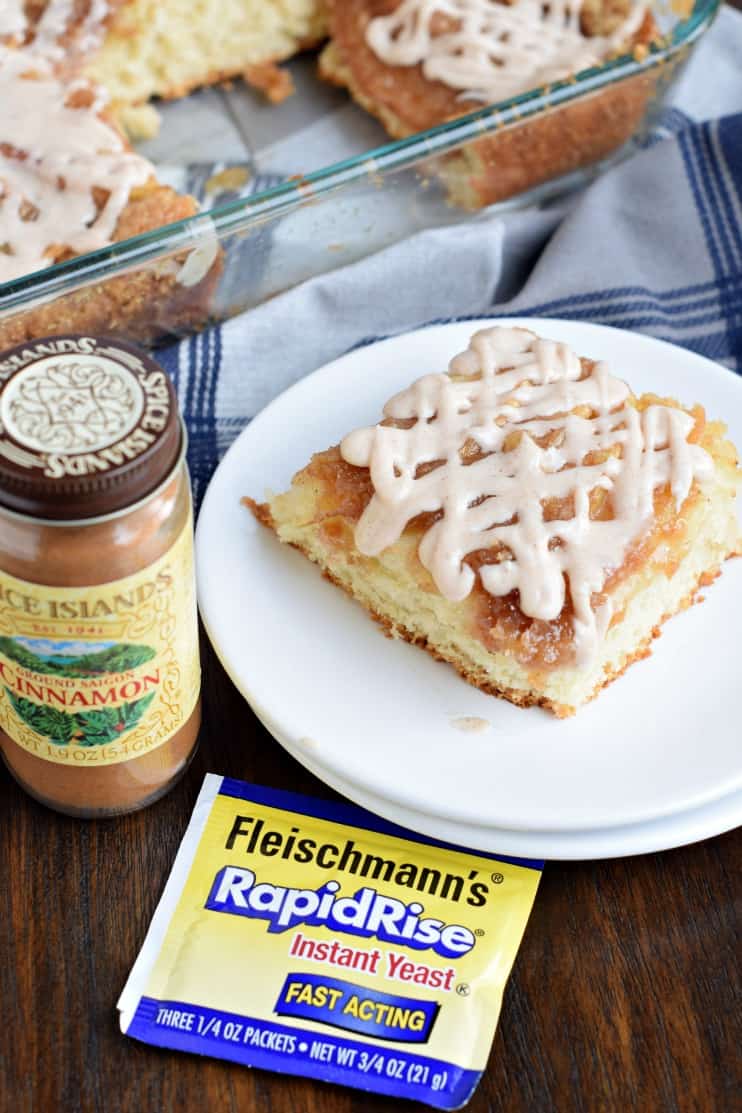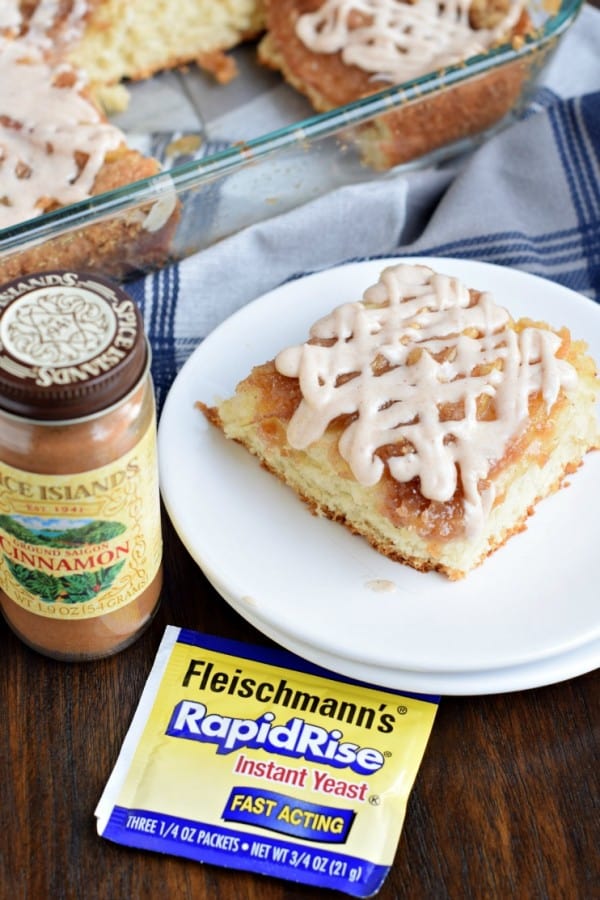 A delicious pastry cake with all the flavors of fall. You're going to love this one and your family will too! Bake it now and bookmark it later to serve your family a delicious breakfast on Thanksgiving morning!
Connect with Fleischmann's® Yeast:
website | facebook | pinterest

**I am working with ACH as a Baking Ambassador! While I have been compensated for this recipe post, all opinions about the product are 100% my own!**