The classic Chocolate Chip Cookie Dough Truffle just got a touch of Pumpkin! 'Tis the season, friends!!
Be sure to sign up for my email…new recipes in your inbox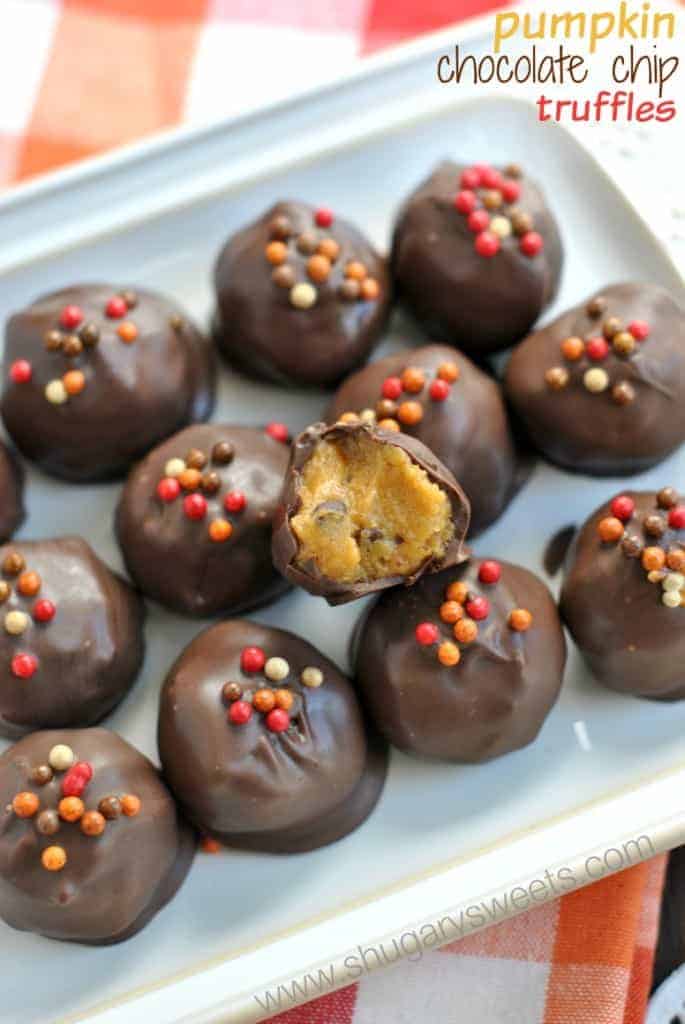 Click HERE to save recipe to pinterest!
Chocolate Chip Cookie Dough truffles are one of my favorite treats on the blog. And in real life. They are really a genius treat.
Bites of cookie dough dipped in chocolate. I mean, really, who doesn't LOVE cookie dough?
I know my kids love grabbing bites of cookie dough out of the mixer…this one is Egg Free!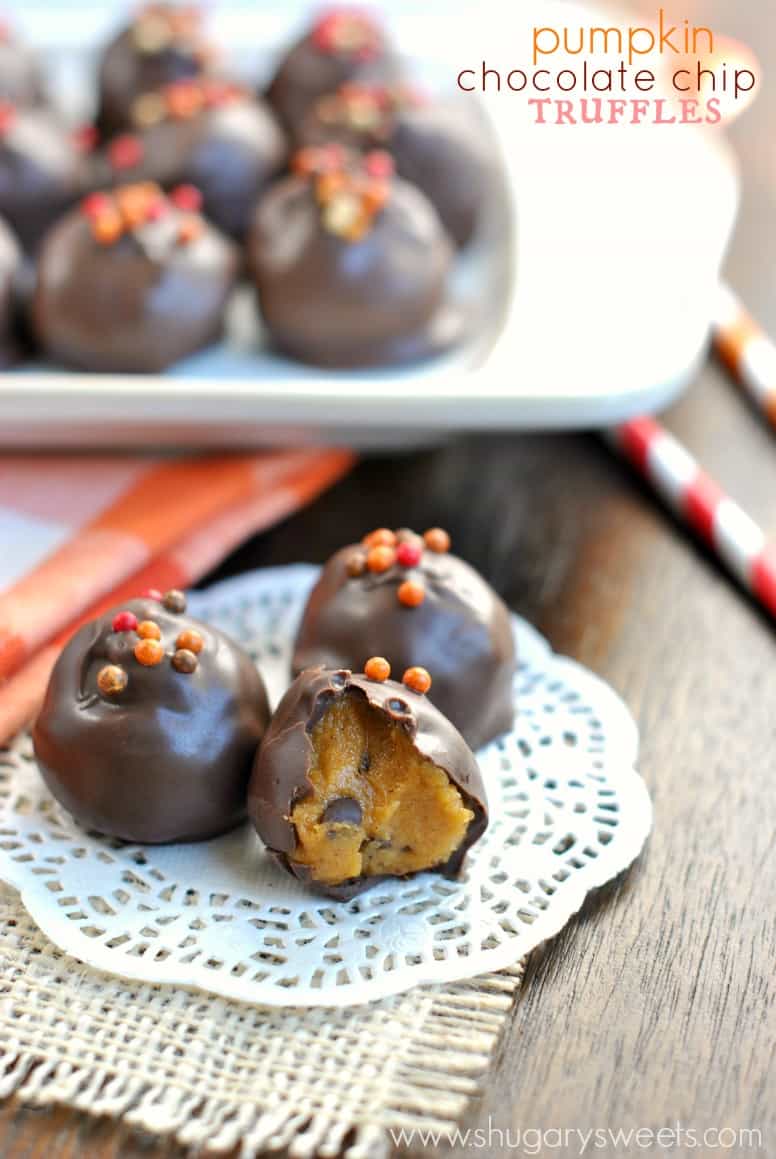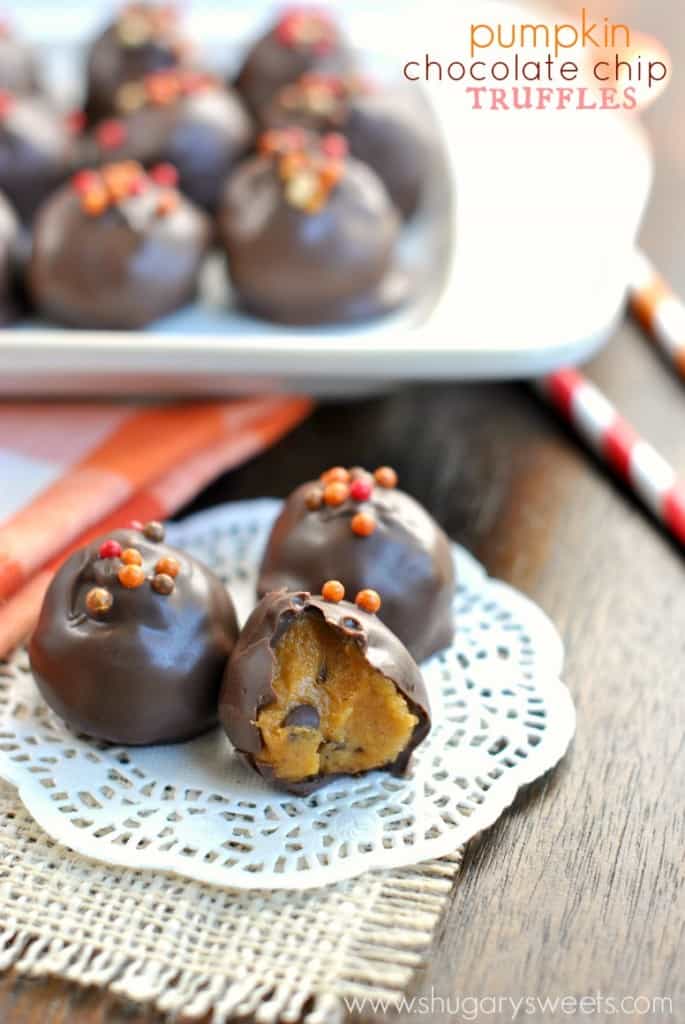 Last week I made these delicious truffles. And as I was carrying the whole tray of truffles from my "photo shoot" back to the kitchen, I dropped everything on the floor. Every. Single. Truffle.
Sadly, I tried to pick them up and hope the 5 second rule would apply.
But did you know if you don't vacuum in my house for 5 days…the floor gets covered in dog hair? yeah. True story.
I couldn't save them. I was fortunate enough to eat about 4 (okay maybe 6) of them before the shoot. They are that good. "Break the diet" kinda good. Well, except I don't diet.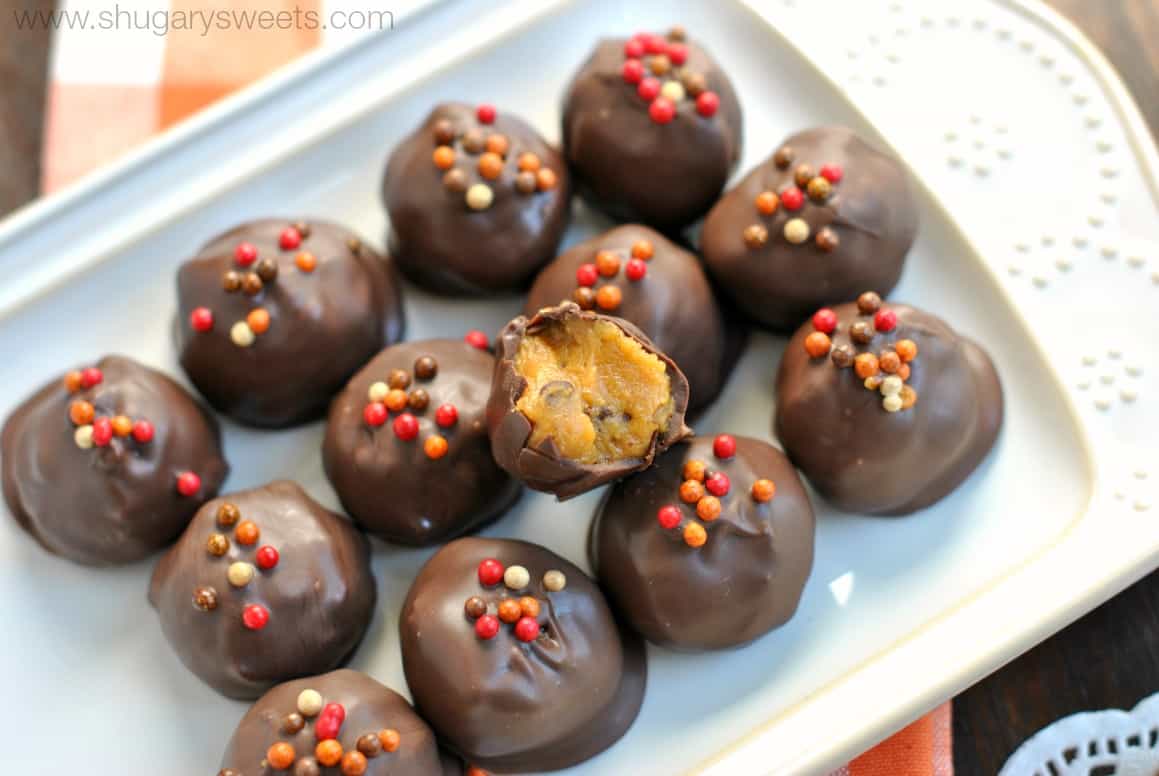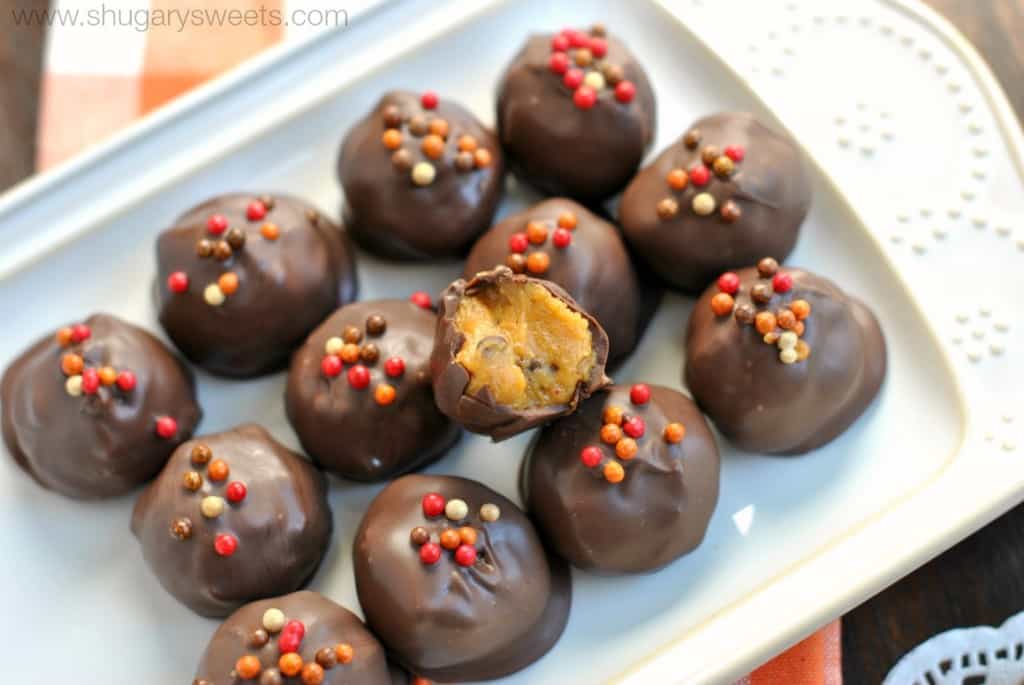 Actually, no need to diet when these had to go in the garbage. I hope when YOU make them that doesn't happen. That all your family and friends get to try them. They would look so pretty on your Thanksgiving dessert table.
Don't you agree?
ENJOY!!
Connect with Shugary Sweets!
Be sure to follow me on my social media, so you never miss a post!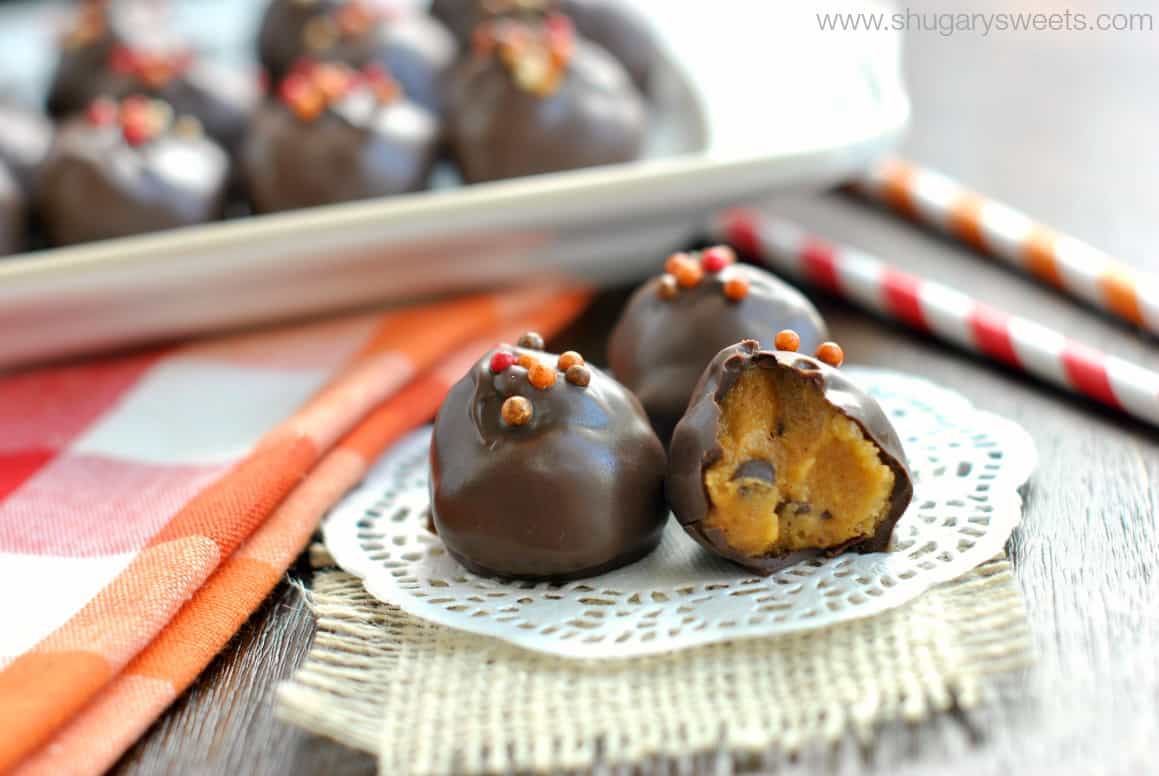 I've got some great cookie dough truffle recipes that you might like!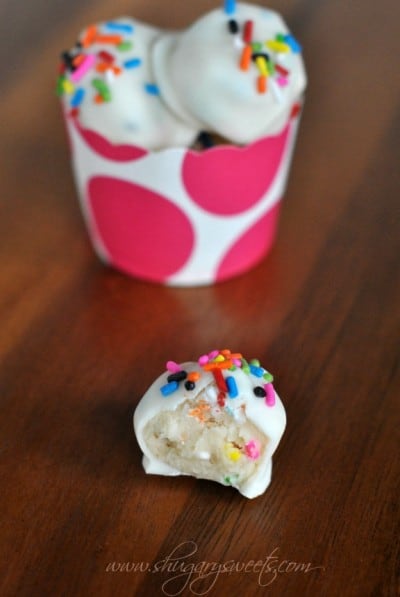 Funfetti Cookie Dough Truffles: sweet, sugar cookie truffles with sprinkles!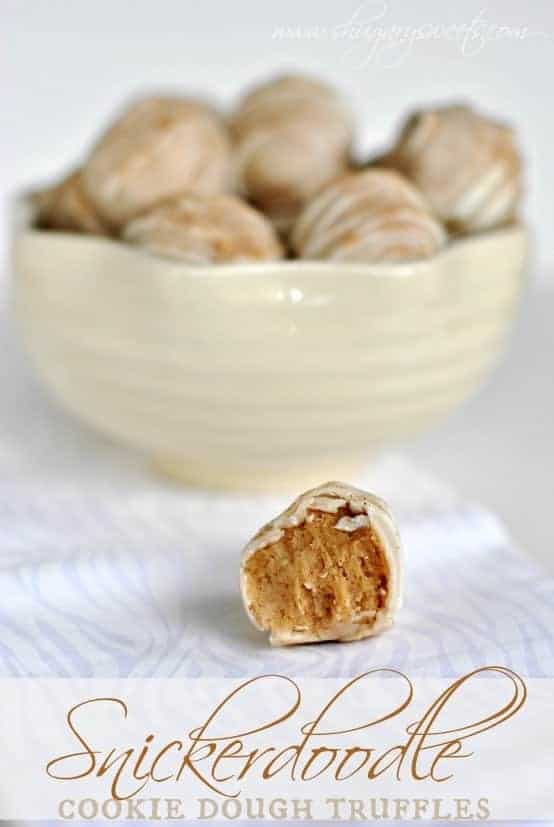 Snickerdoodle Cookie Dough Truffles: delicious cinnamon sugar truffles!
For more Truffle recipes, check out my Fudge, Truffles and Candy Board on Pinterest!
Pumpkin Chocolate Chip Cookie Dough Truffles recipe:


Today's recipe was originally published on Shugary Sweets on October 28, 2014 and has been republished in October 2018.