Snickerdoodle Cookie Dough Truffles: I've turned your classic childhood cookie into a no-egg truffle with a cinnamon coating!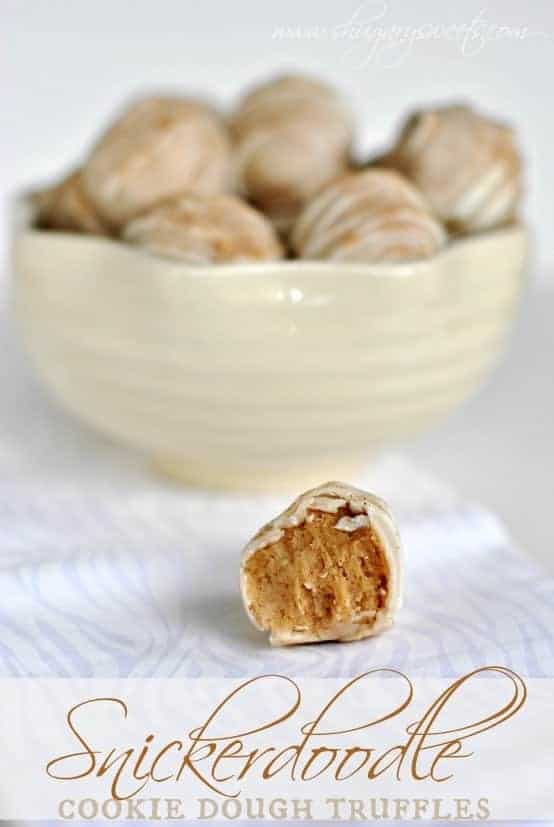 One of my all time favorite cookies are Snickerdoodles. Last year I made some delicious Vanilla Bean Snickerdoodles, which have the perfect amount of vanilla and chewiness. And the crunchy cinnamon sugar coating…
Since I've been on a truffle making spree (such as these PB Cookie Dough Truffles) I thought it would be fun to create a Snickerdoodle Cookie Dough Truffle.
The center is cookie dough (no eggs, so no worries) and it's topped with a cinnamon vanilla candy coating. With extra cinnamon/sugar coating sprinkled on top, of course!
I store these truffles in the refrigerator for best flavor, but they also keep in the freezer for longer storage!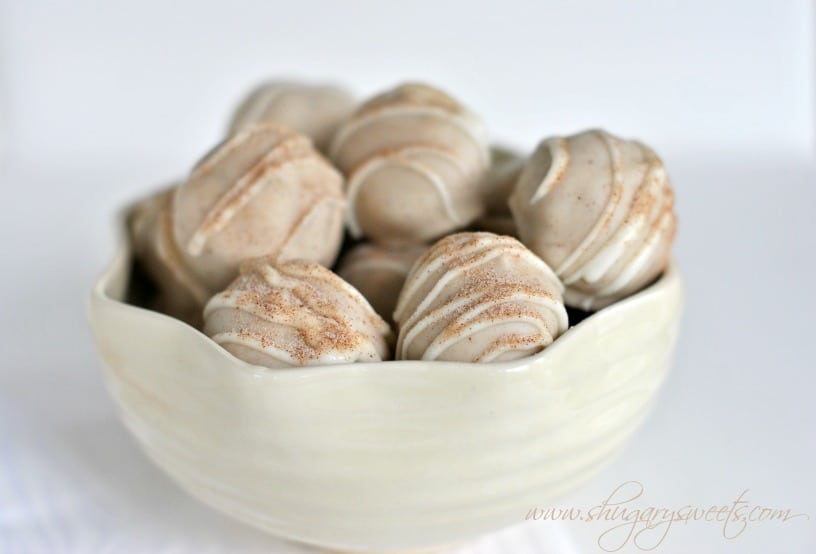 I have some other delicious truffle recipes on the blog. My family loves eating cookie dough right out of the mixing bowl, so making delicious truffles (with no eggs) is the perfect compromise!
These Chocolate Chip Cookie Dough Truffles have always been a favorite!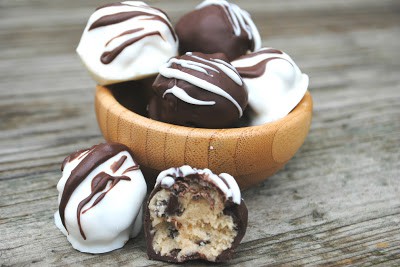 Let's not forget Peanut Butter cookie Dough truffles in this roundup! My PB loving children went crazy over these!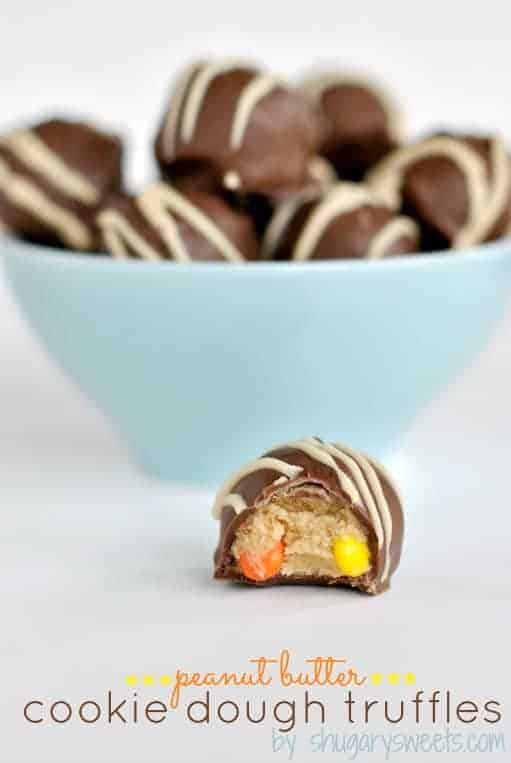 Vanilla Bean Snickerdoodles are the only kind I eat now. They are so chewy and perfect! Give them a try!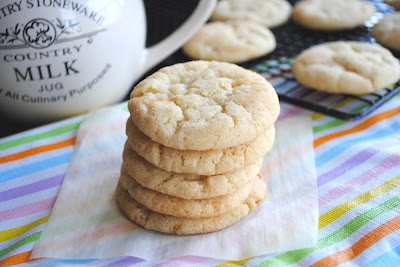 Love Snickerdoodles? This Biscotti is perfect with your morning cup of joe!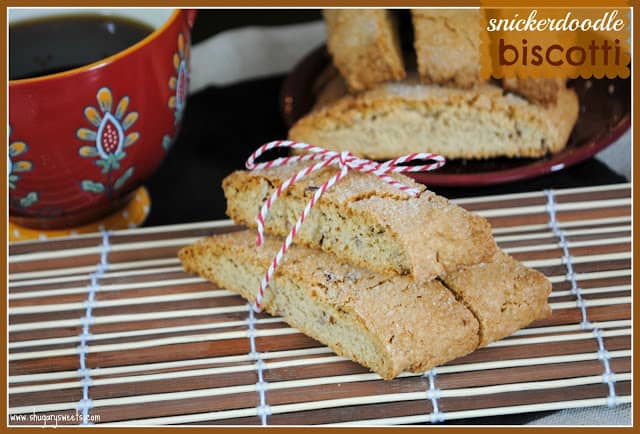 Connect with Shugary Sweets! I know you want to see behind the scenes…check out my instagram!
Facebook | Twitter | Google+ | Pinterest | Bloglovin'
Yield: 3 dozen
Snickerdoodle Cookie Dough Truffles
Prep Time
2 hours
30 minutes
Snickerdoodle Cookie Dough Truffles: I've turned your classic childhood cookie into a no-egg truffle with a cinnamon coating!
Ingredients
For the Truffle center:
4 oz cream cheese, softened
1/2 cup unsalted butter, softened
1/2 cup granulated sugar
1/4 cup light brown sugar
1 1/4 cup all purpose flour
1 tsp vanilla extract
1/4 tsp kosher salt
1 1/4 tsp ground cinnamon
1/4 tsp cream of tartar
For the Coating:
16oz vanilla candy coating (Candiquik), divided
1/2 tsp ground cinnamon
2 Tbsp cinnamon/sugar mixture
Instructions
In a large mixing bowl, beat cream cheese and butter with sugars until smooth and creamy. Beat in a flour, vanilla, salt, cinnamon and cream of tartar. Scoop by small tablespoon (I use a 1 Tbsp scoop) onto a parchment paper lined freezer safe baking sheet. Scoop all the dough into balls. Freeze for 2 hours (or overnight).
Melt vanilla candy coating. Remove about 1/4 cup and reserve for later. To remaining melted vanilla coating, add 1/2 tsp ground cinnamon. Using a toothpick, dip each frozen truffle into melted vanilla coating, tapping side of bowl gently to remove excess. Repeat until all truffles have been dipped. Using remaining 1/4 cup vanilla coating, pour into a ziploc sandwich bag.
Snip off end and drizzle over coated truffles. Sprinkle immediately with cinnamon/sugar mixture. Allow to set, about 15 minutes. Store truffles in refrigerator for one week, or freezer for one month.
ENJOY!