Chocolate Chip Cookie Dough Dip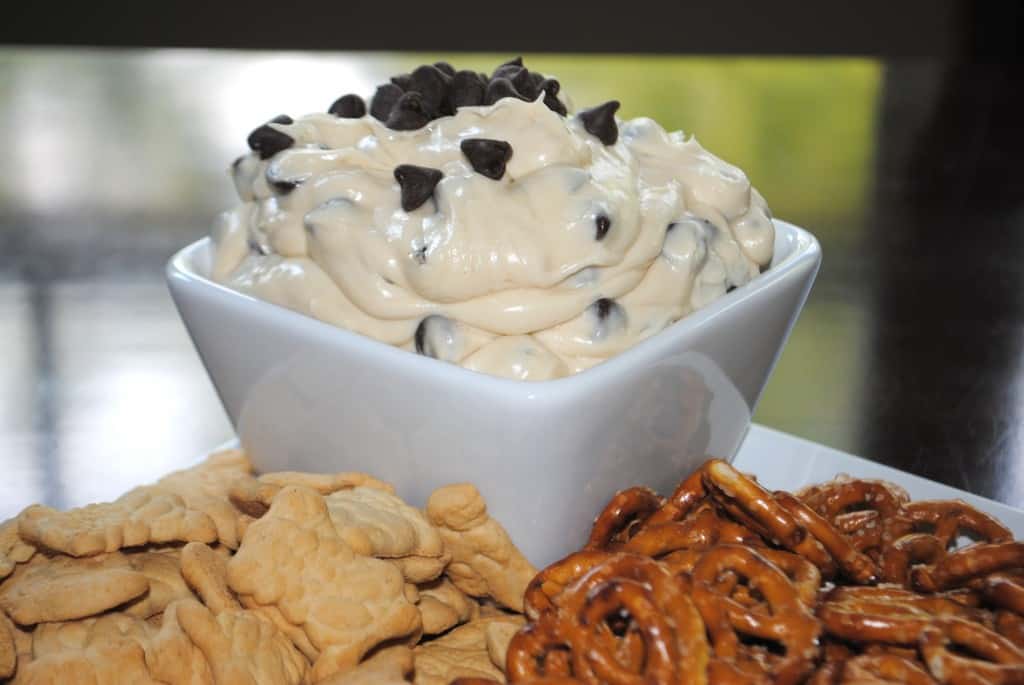 I know you must all have this recipe by now? I found it over on allrecipes years ago, and made it into a cheesecake ball by refrigerating and then rolling in chocolate chips. However, that takes too much work and this is way better all creamy and dip-able (that is a word, I'm sure of it).
My daughter had some friends over this weekend, and this dip is one thing she requested me to make. I obliged her, and ate half the bowl before sharing. I am the cook after all.
Now, I must go and contemplate what I am baking this weekend. I do have some pumpkin now, the drought is over! Enjoy.
Chocolate Chip Cookie Dough Dip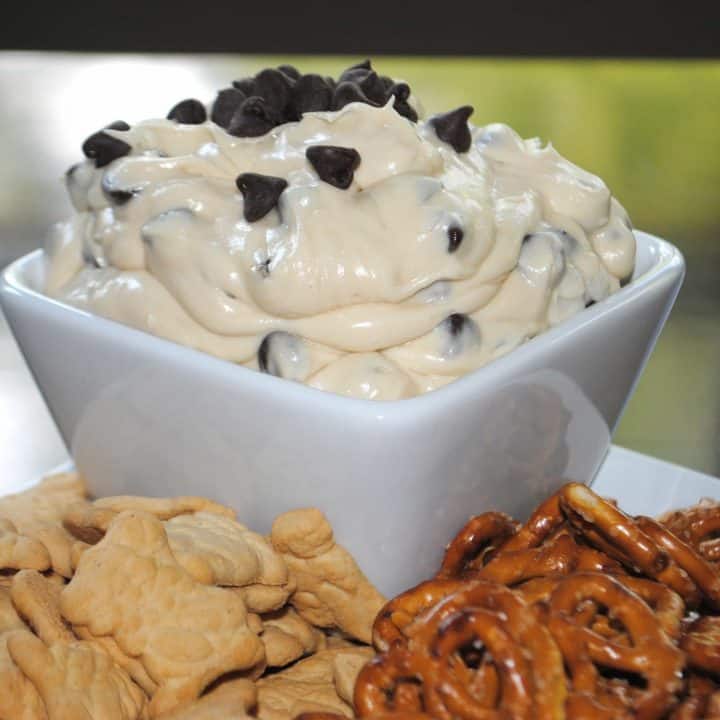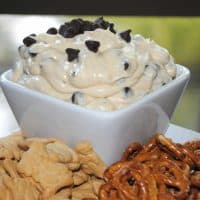 Ingredients
½ cup butter
1/2 cup brown sugar
8 oz cream cheese, softened
½ cup powdered sugar
1 tsp vanilla
¾ cup chocolate chips
Instructions
Melt butter in small saucepan over medium heat. Add brown sugar and whisk until sugar dissolves. When mixture starts to bubble, set aside to cool. Whisk in vanilla.
Cream together cream cheese and powdered sugar until creamy. On low, add in brown sugar and butter mixture (cooled). Mix until combined, add chocolate chips.
Serve with pretzels, animal crackers, graham sticks, etc. Delicious!