One of the most requested fudge recipes is finally here: Maple Walnut Fudge. It's so good, I'm glad I caved and made some for you all!
Be sure to sign up for my email…new recipes in your inbox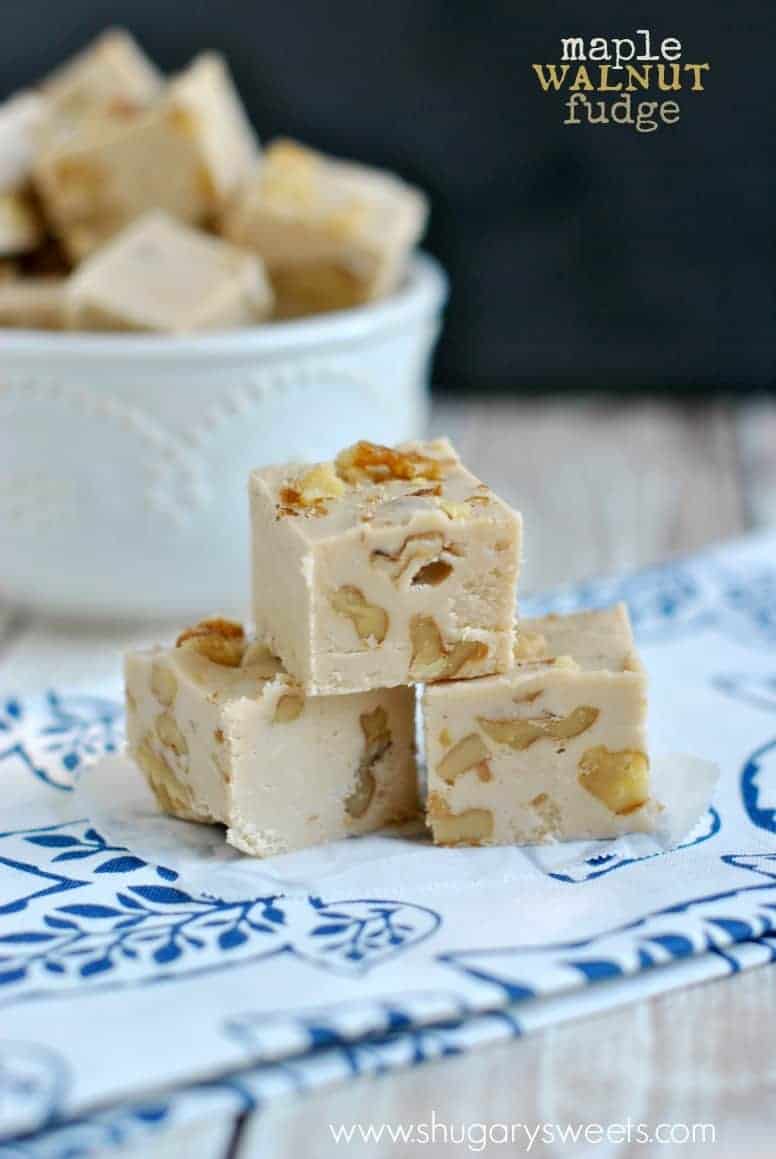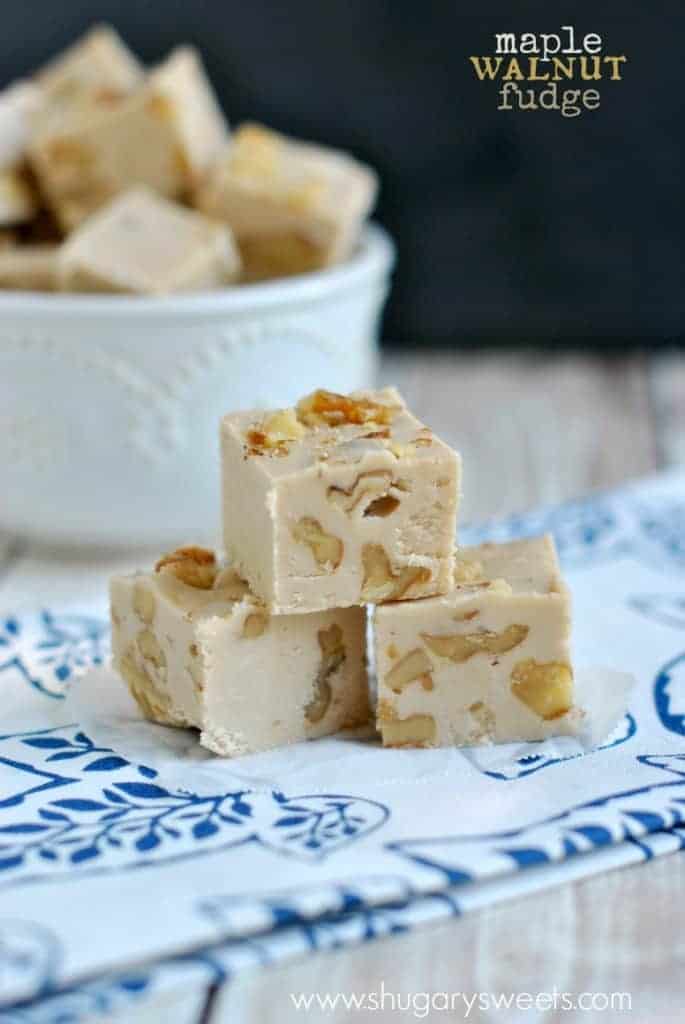 Now that we are back in Illinois, we've been on the search for our Church home. Visiting churches with the kids and rating them on music, service, sermon and overall feeling.
A couple weeks ago, I think we may have found our new church home. Let me tell you how the sermon started:
Pastor: "Where do you get your recipes."
Me: "online! Shugary Sweets.com"
Okay. Fine. I didn't actually say that. Aloud. But I was waiting to hear it from the congregation. How cool would that have been? Haha!!
Actually, the common answer, duh, was church cookbooks.
Yeah, I get many of my recipes from there too!
I thought it would be a sign from heaven though if someone had shouted Shugary Sweets. Or even food blogs for that matter. But, the sermon went on, the music played, and we loved the service!
Now I can't wait for the first church function that involves food…I need a new crowd to enjoy some delicious treats.
Maple Walnut Fudge is one of the most requested fudge recipes on the blog. I'm constantly emailed and asked on facebook if I have a Maple Walnut Fudge recipe.
Well, friends, the wait is over! It's here It's here!!!
And just in time for the holidays too. This will be perfect on your dessert table. Forget cookie trays…start making candy trays. You'll find lots of recipes here on Shugary Sweets to inspire you!
And, the best part is most of the fudge recipes on the blog here can be made well in advance. Perfect for keeping on hand for those last minute visits! Not to mention I have plenty of fudge-making tips in my guide for how to make fudge.
I'm sharing this recipe over on Food Fanatic today. As the candy contributor, I realize it's time to share this classic fudge treat! ENJOY!