Creamy White Chocolate Fudge with a Raspberry swirl. You're going to want to sink your teeth into these!!
Be sure to sign up for my email…new recipes in your inbox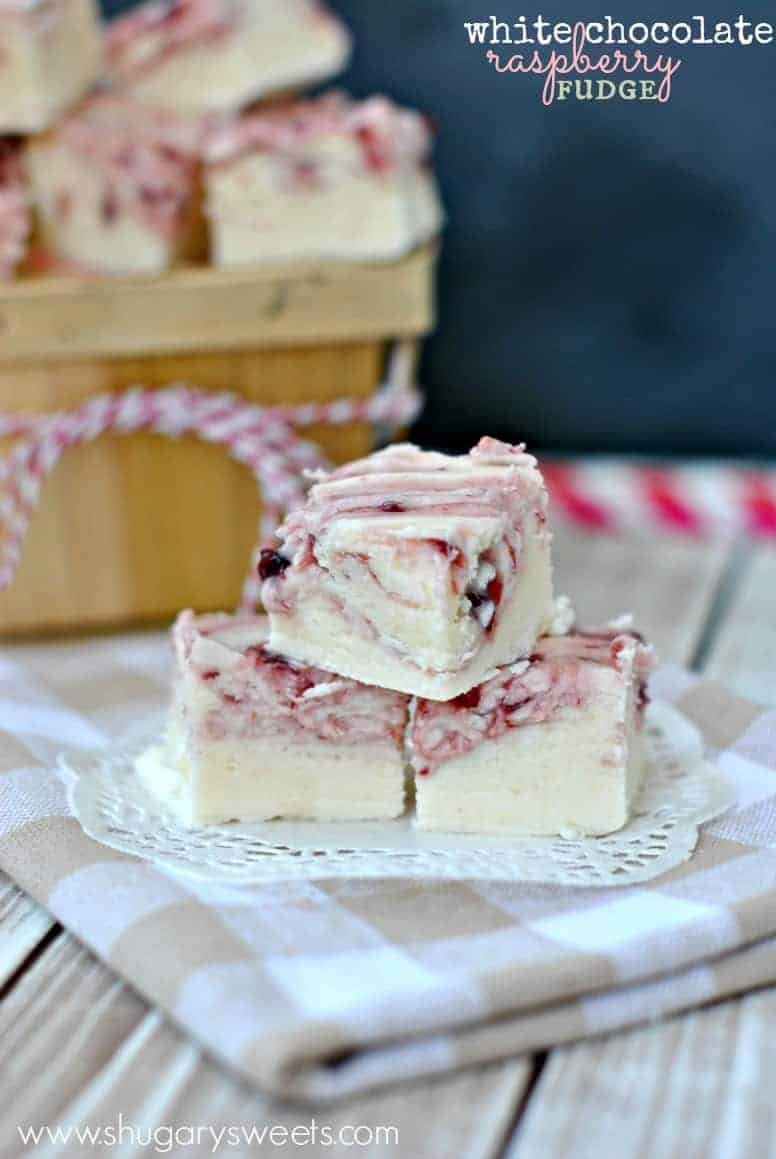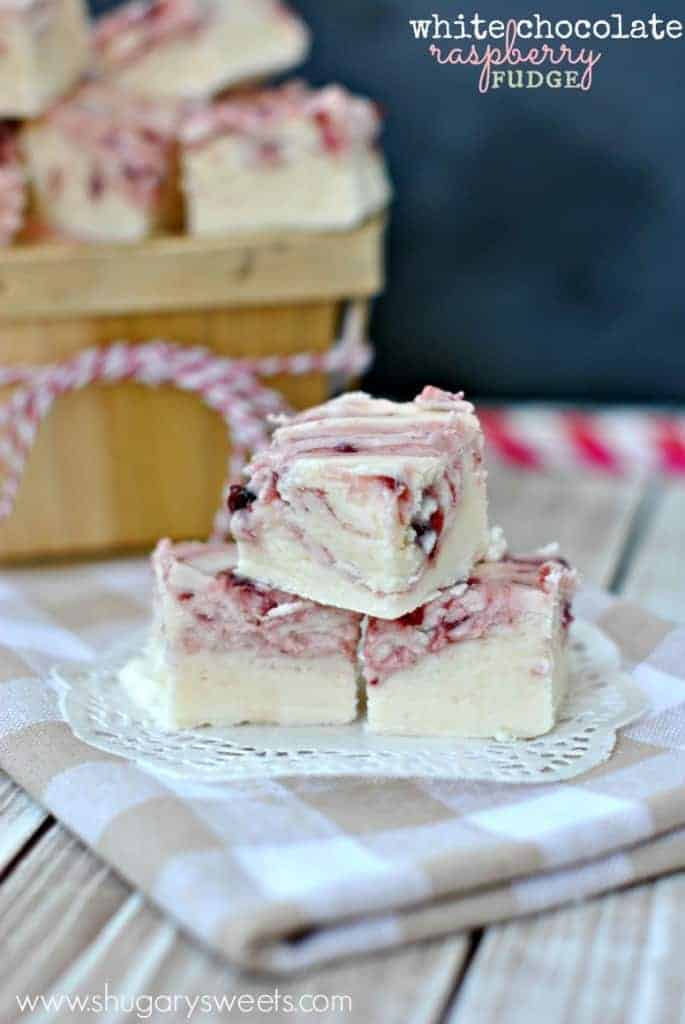 I'm back with another fudge recipe. Can I just say, being the candy contributor over at Food Fanatic is such an awesome gig. It basically "forces" me to create a couple candy recipes a month.
Okay, so maybe they don't FORCE me. They encourage me. They cheer me on!
Well, today's recipe is my way of saying thank you. I wish I could share this fudge with all of you, in person. One big meeting room filled with hungry, fudge eating friends!
Or, I could just share the recipe and you can make it yourself. Yeah, I think that's the route I need to take!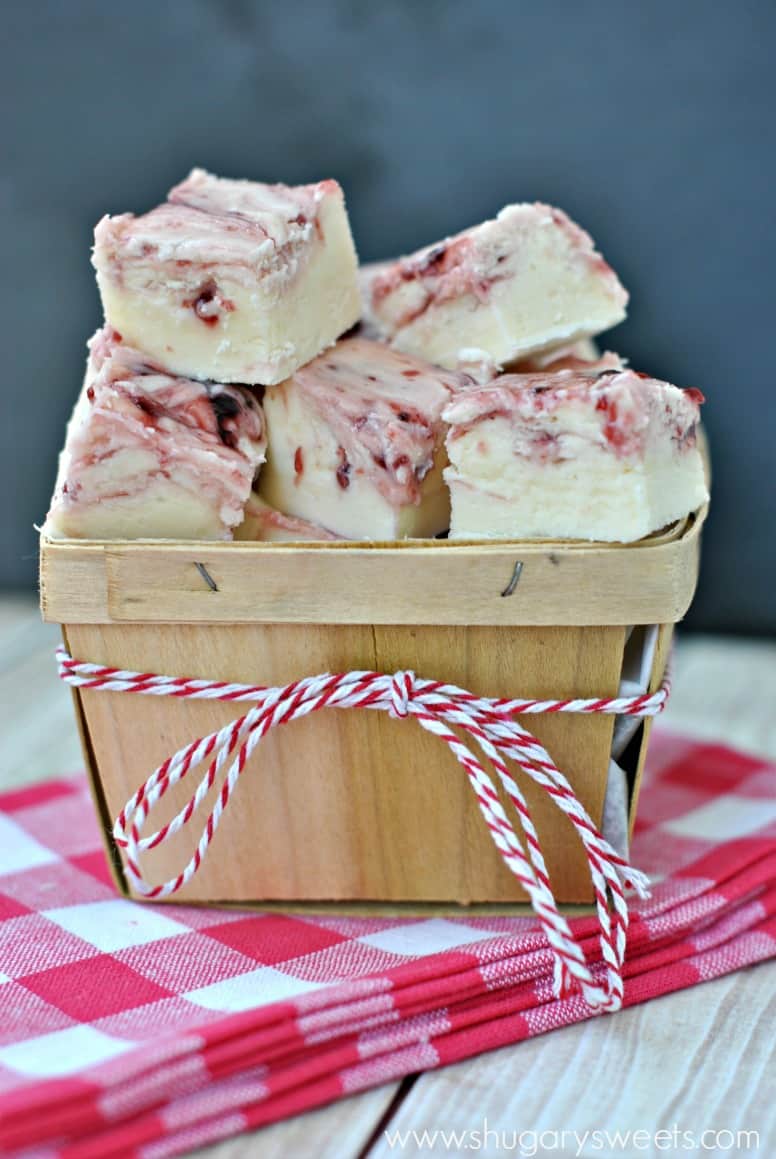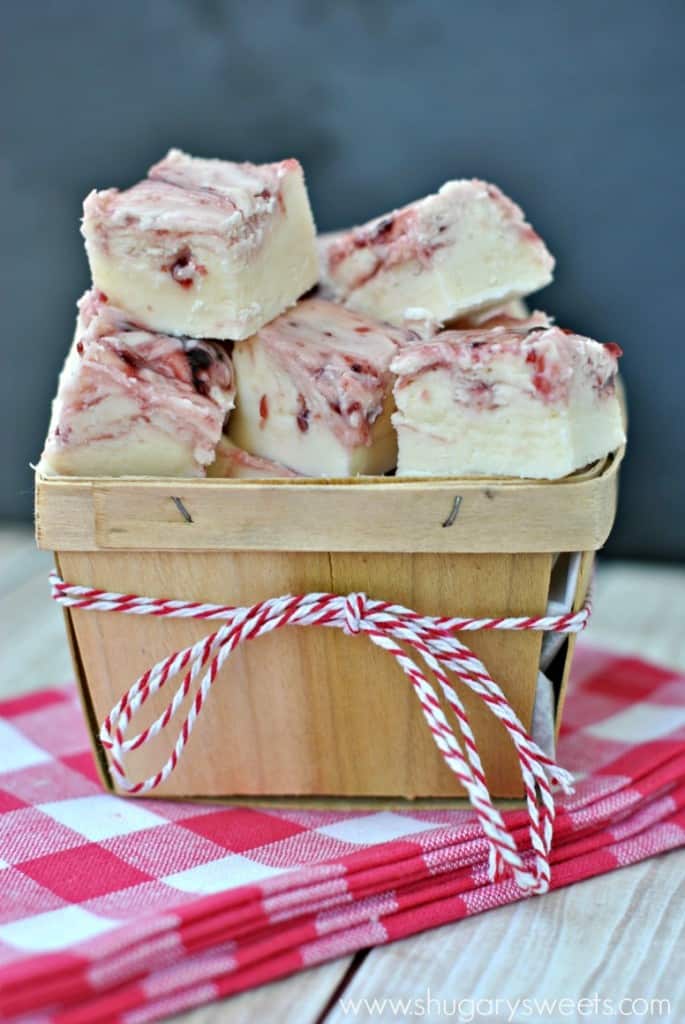 This is my basic white chocolate fudge recipe. Once you know how to make vanilla fudge, you can change up the flavors easily!
You can swirl in any flavor preserve you like. I happen to think the Raspberry rocks my boat, but seriously, go with your favorite here!
In a sea of chocolate and peanut fudge candy, this White Chocolate Raspberry Fudge would be a lovely addition to any holiday dessert plate. I know most people go crazy for cookies over the holidays, and admittedly I have a handful of family recipes we bake too. But for us…it's candy making season. Instead of a traditional cookie plate that you might bring to a hostess or neighbor, try making a fun candy plate instead. You can search my archives for many great ideas. And the nice thing about candy, is most of the time it lasts for weeks. So you can make it ahead of time. I usually start making candy right after Thanksgiving. By the first week of December, I try to have a dozen flavors ready to go in my outdoor fridge. When I'm invited to a party, or need a quick gift…it's already made and just needs a cute package.
Speaking of packages, purchasing some dollar store plates, tins, and jars are a great inexpensive route! You can also use those plastic holiday bowls. Today, I'm using a berry container. I purchased a few of these for a dollar. Fun, right?
Now, get your list of candy making together…and surprise your family and friends with some new recipes this holiday!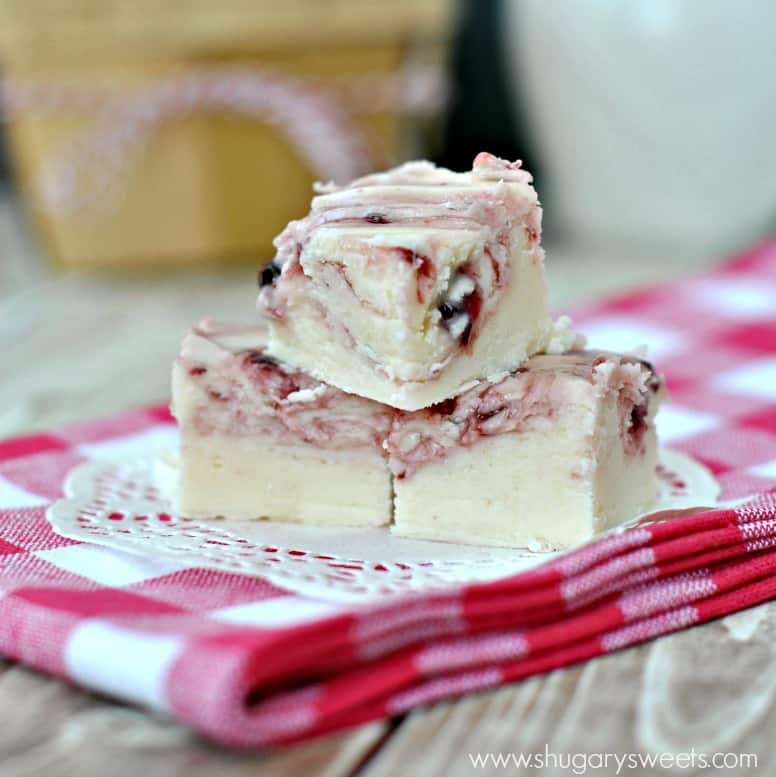 Head on over to Food Fanatic to read more!