Chewy delicious Jif Peanut Butter Cookies. These irresistible classic cookies have so many mix in options, you'll never have the same peanut butter cookie twice.
People go nutty for peanut butter! Especially when it's baked into treats like Peanut Butter Chocolate Chip Cookies and Peanut Butter Sheet Cake.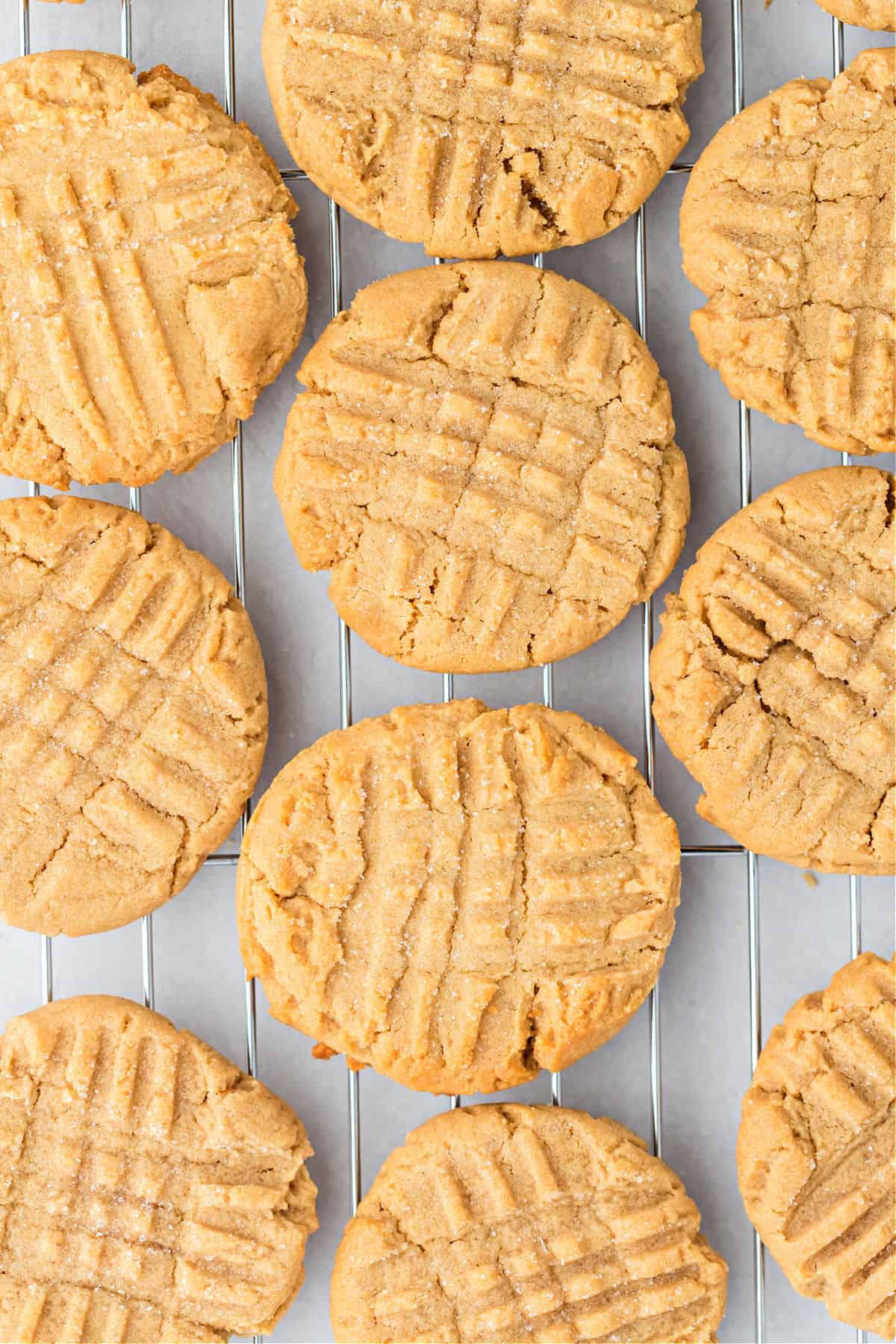 Why this Recipe Works
So often on my blog I share recipes that were given to me from family and friends.
And many times I find out that one of our favorite "family" recipes originated from the back of a soup can, cereal box or in this case, jar of peanut butter!
My family has been making the Jif Peanut Butter Cookie recipe for years.
I'm curious what your favorite cookie is, and where you got your recipe. Did you create it yourself, or did it come from a brand's packaging? (like our Nestle Toll House Cookies??)
What I love about these Jif Peanut Butter Cookies–
Ingredient Notes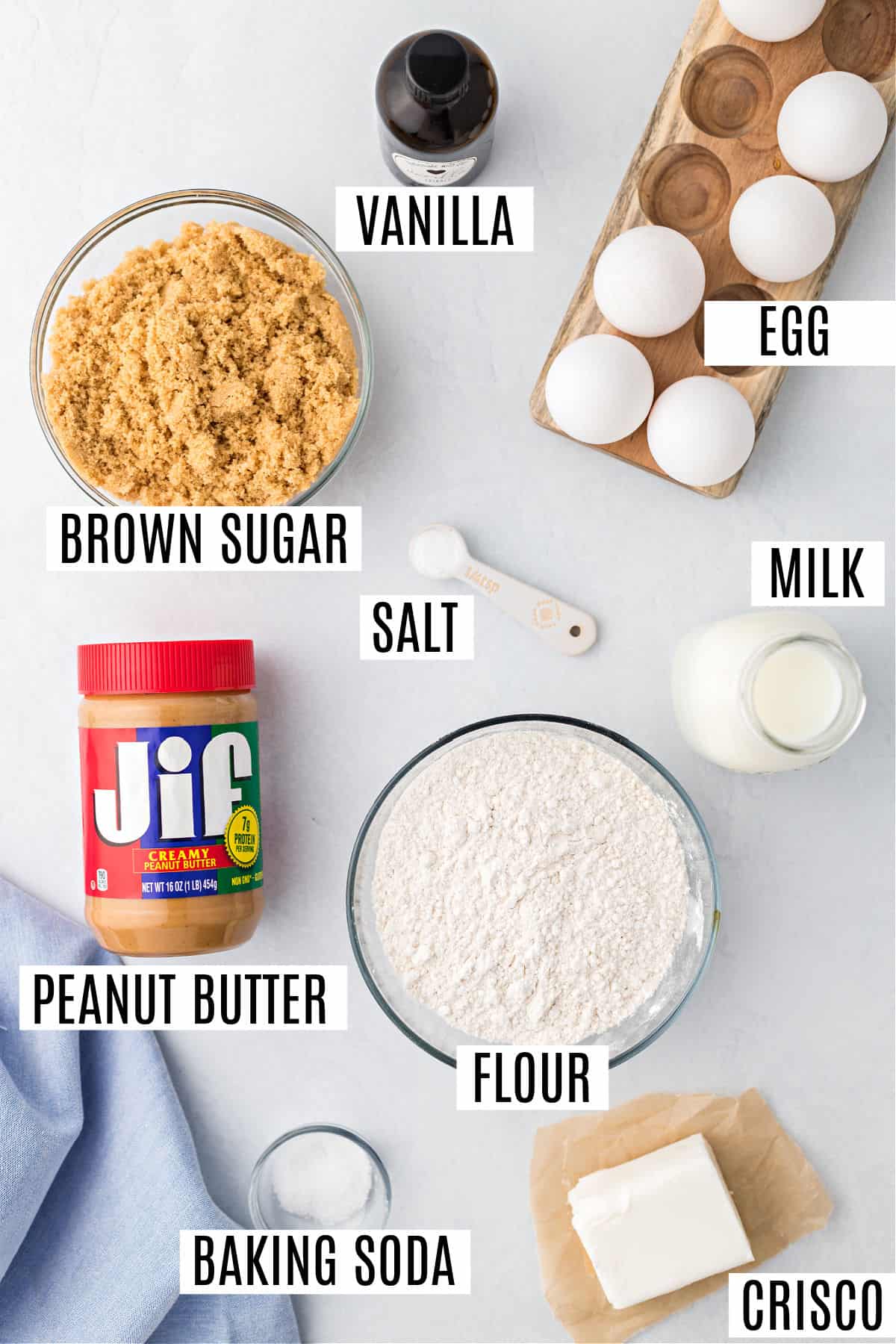 Easy Instructions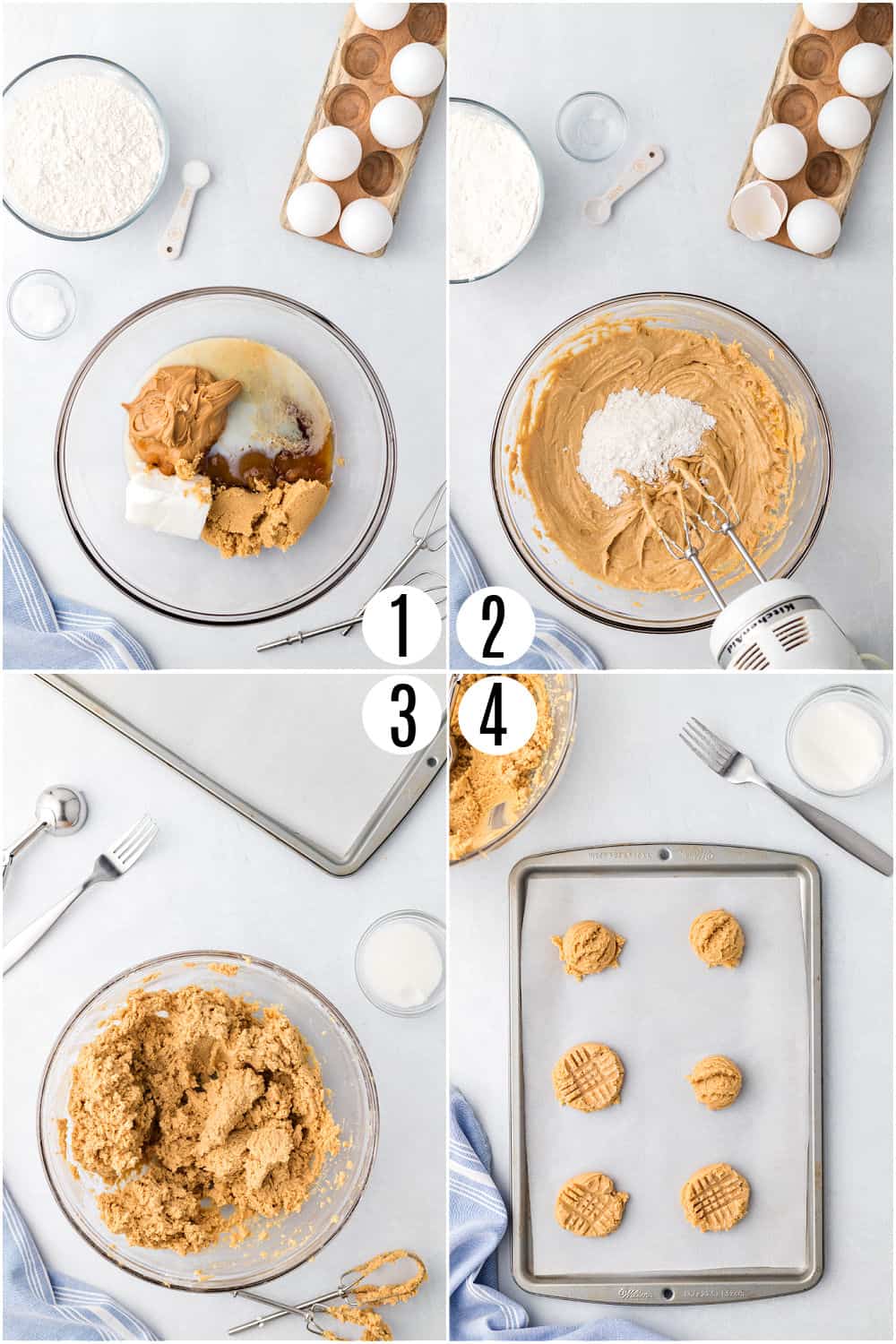 Combine dough ingredients:
Beat together shortening, brown sugar, peanut butter, milk and vanilla extract. Add the egg and beat until well combined.
Mix in the flour, baking soda and kosher salt until blended. If you're adding mix-ins, fold them into the dough now.
Make criss-cross pattern:
Drop dough by the spoonful onto a lined baking sheet. Then, press a criss cross pattern into the top of each cookie using the back of a fork.
Bake:
Bake for 7 to 10 minutes. The edges of the cookies should have just begun to brown. Let Jif Peanut Butter Cookies cool completely before serving.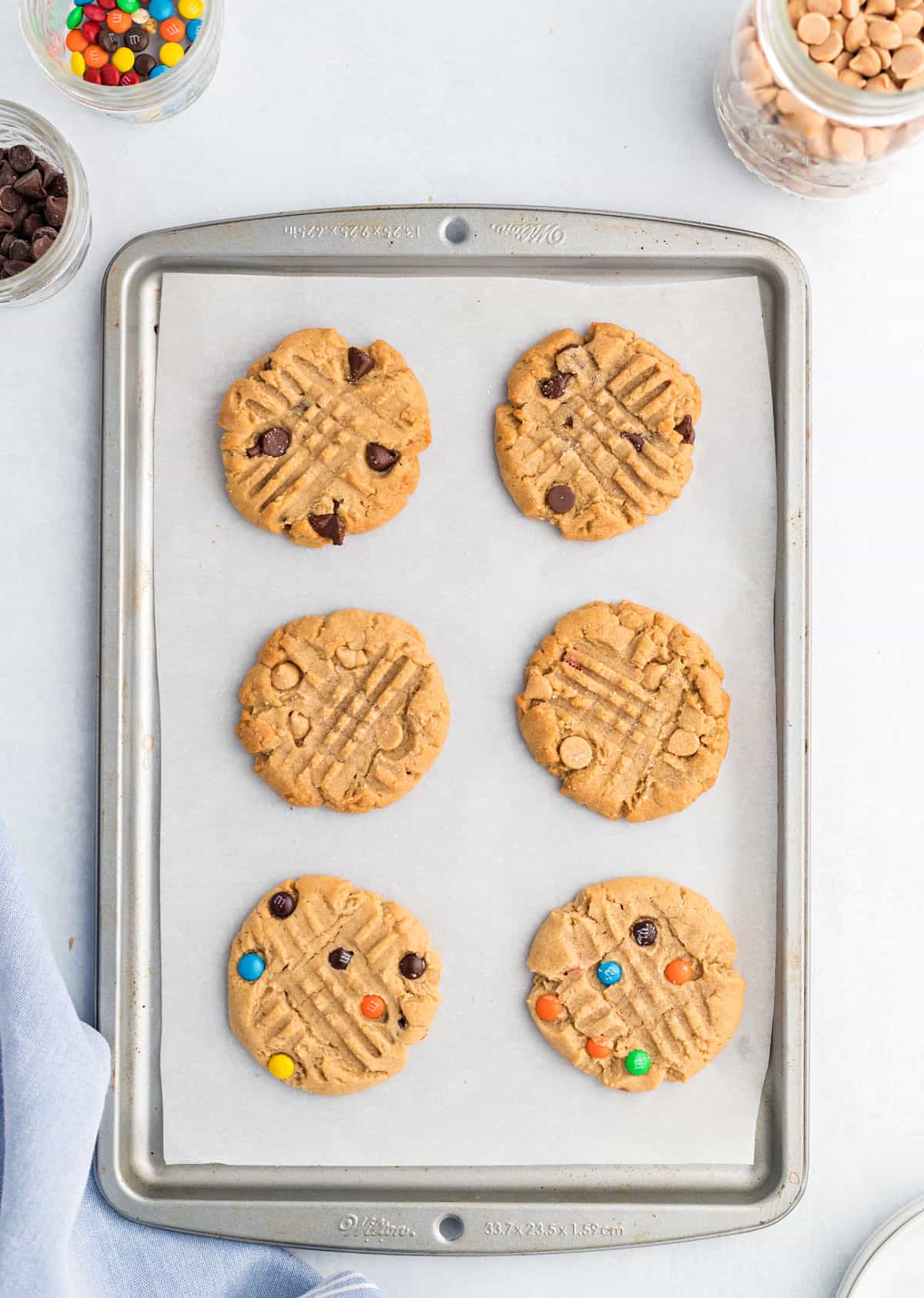 Tips and Tricks
Recipe FAQs
Why can't I use natural peanut butter in this cookie recipe?
Most natural-style peanut butters do not contain any stabilizers. As a result, the oil naturally separates from the nut butter. That's why you have to stir them when you open the jar. If you use natural peanut butter in a recipe like this one, the separation of the oils will make the cookies crumbly and greasy.
What's the best way to store peanut butter cookies?
Store JIF Peanut Butter Cookies in an airtight container at room temperature.
Can I use butter instead of shortening?
I don't recommend using butter here. Shortening's higher melting point helps the cookies hold their shape and stay soft. Butter is likely to make the cookies crumblier and harder.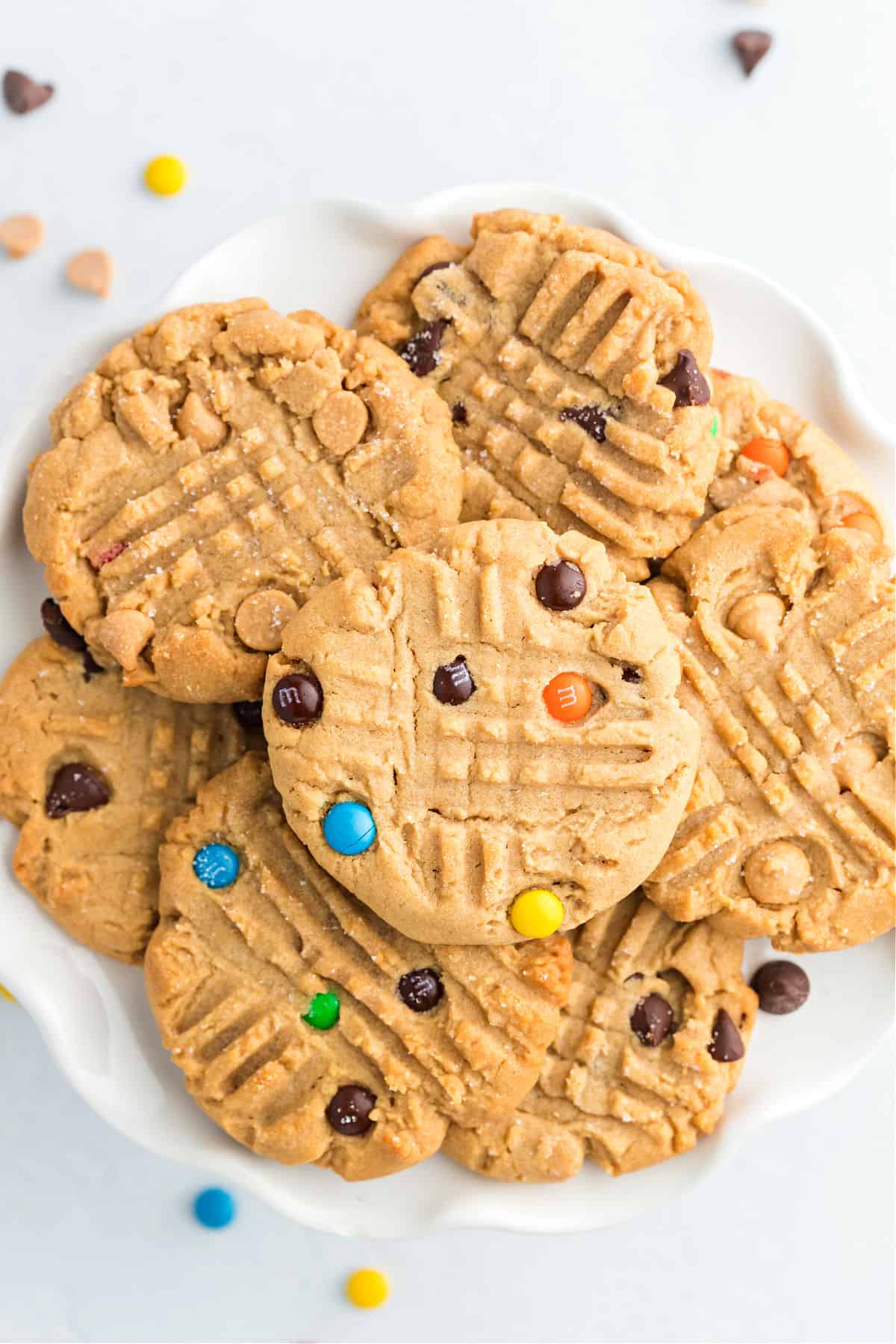 More Easy Cookie Recipes
JIF Peanut Butter Cookies prove that the classics are classic for a reason! It's hard to say "no" to a chewy criss-cross cookie full of creamy peanut butter. Especially when it's packed with chocolate chips or M&Ms!