A chunky Peanut Butter Chocolate Chip Cookie recipe with even more chunk–from chocolate! If you love chocolate and peanut butter, these cookies are for you. A combo of dark and milk chocolate, plus a peanut crunch makes these cookies the best!
Cookies that bring peanut butter and chocolate together are always a hit. After making Peanut Butter Chocolate Chunk cookies, try these Peanut Butter Chocolate Chip Bars too! Or give these easy 3 Ingredient Peanut Butter cookies a try soon!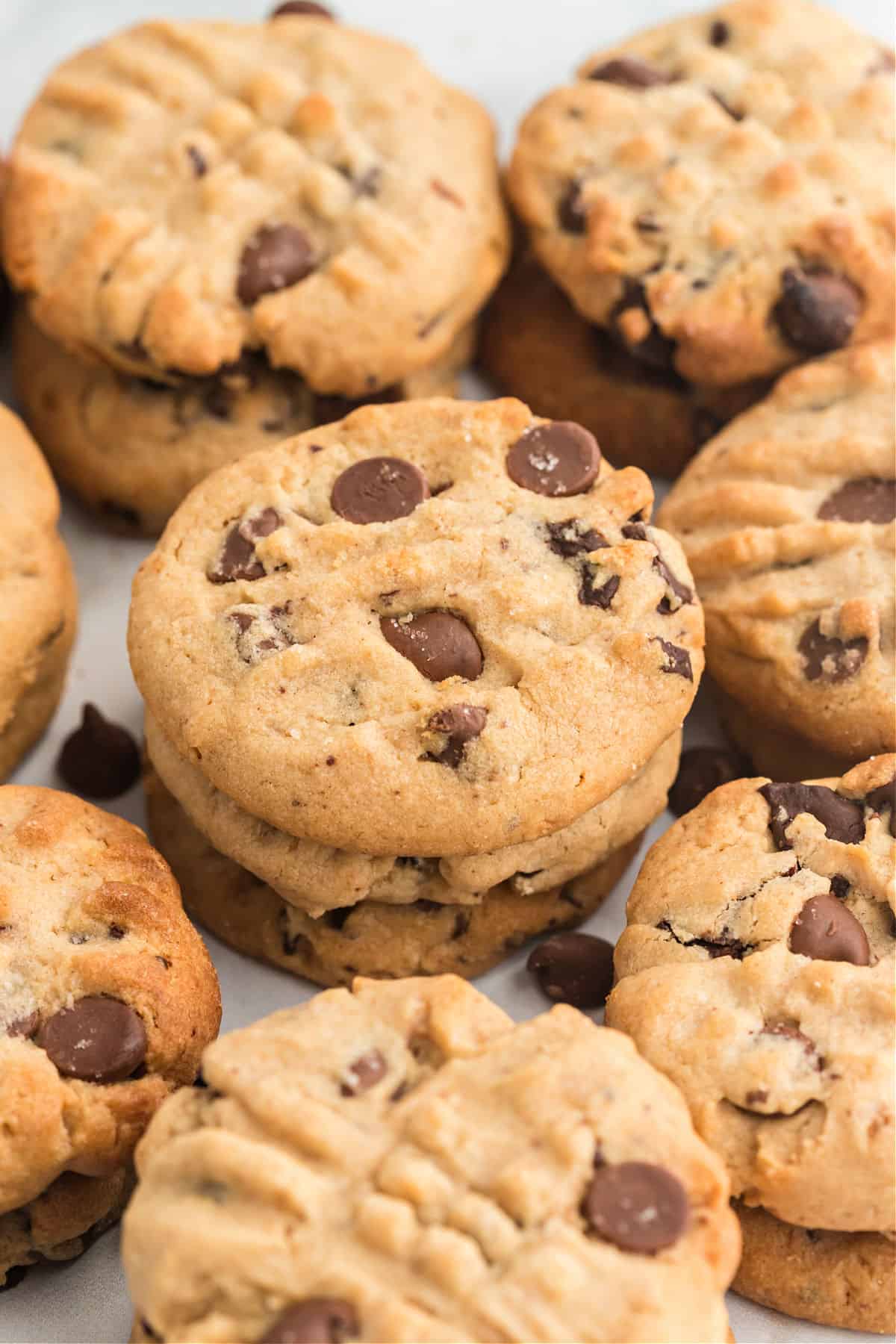 Why this Recipe Works
Most peanut butter cookie recipes call for creamy peanut butter. But all you crunchy peanut butter lovers out there are dying for a cookie made with crunchy, chunky, peanut packed peanut butter!
Using my chocolate chip cookie recipe as a starting point, and combining our favorite peanut butter cookie treats, we've got on perfect dessert.
Texture. The additional peanut chunks in this recipe add a satisfying bite to a buttery cookie.
Chocolate. These chewy cookies have TWO kinds of chocolate. Extra dark chocolate and milk chocolate morsels. You get a harmonious blend of sweet, bitter, salty, chewy and crunchy in each cookie!
Easy. No chilling the dough for this recipe!
The peanut butter and chocolate lovers in your life will go NUTS for these. (Pun absolutely intended.)
Ingredient Notes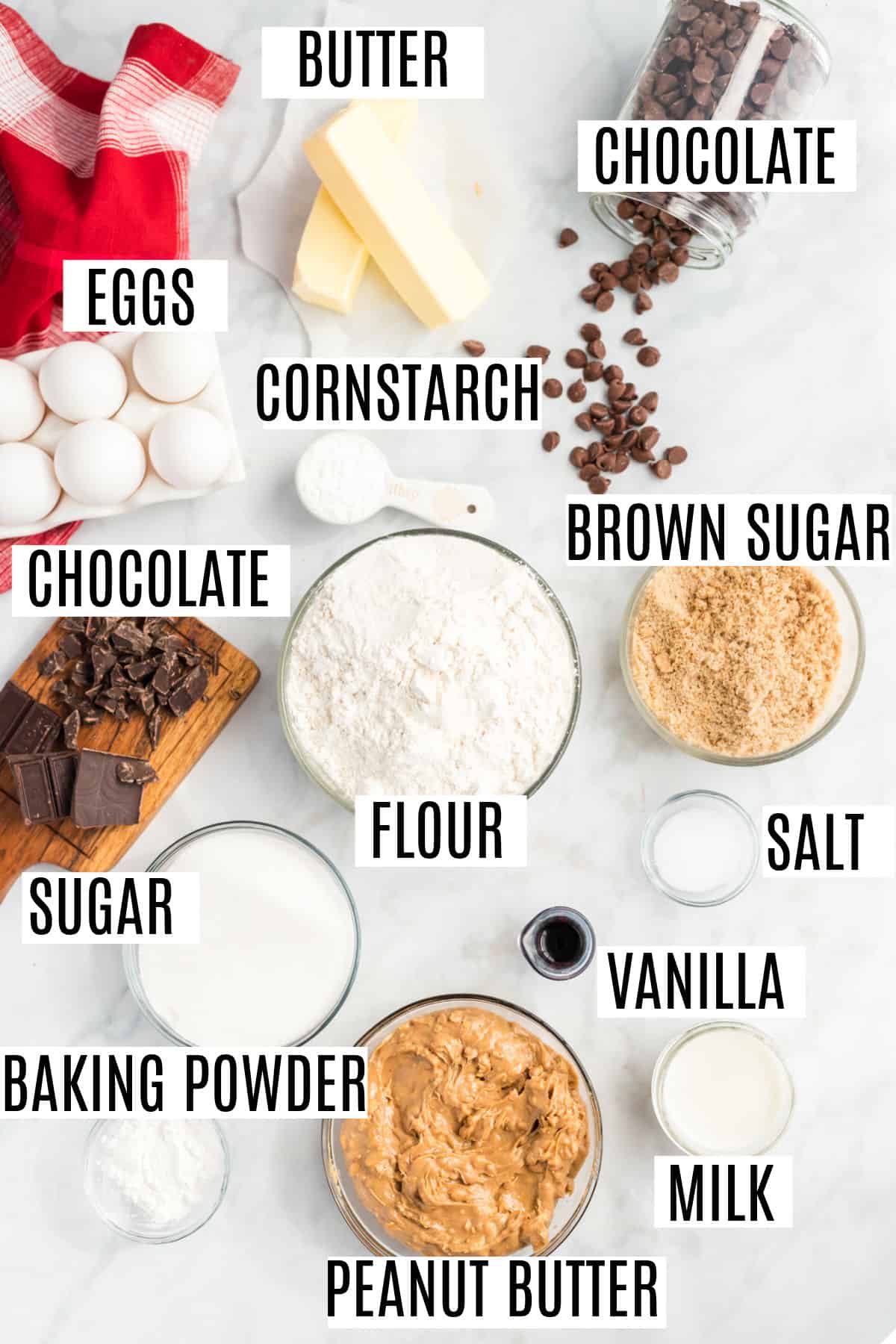 Chunky Peanut Butter. Use shelf stable peanut butter (such as JIF or Skippy) with added sugars for best results. Natural peanut butters will make the cookies crumbly and greasy.
Chocolates. I used a bar of 60% cocoa chocolate, cut into bite sized chunks. You'll also need a bag of milk chocolate chips (although dark chocolate or semi-sweet work great too!
Vanilla extract. Use my How to Make Vanilla Extract for delicious results!
Cornstarch. This keeps these chewy peanut butter chocolate chips cookies soft for days! It also helps to lighten the heavy peanut butter cookie dough.
Easy Instructions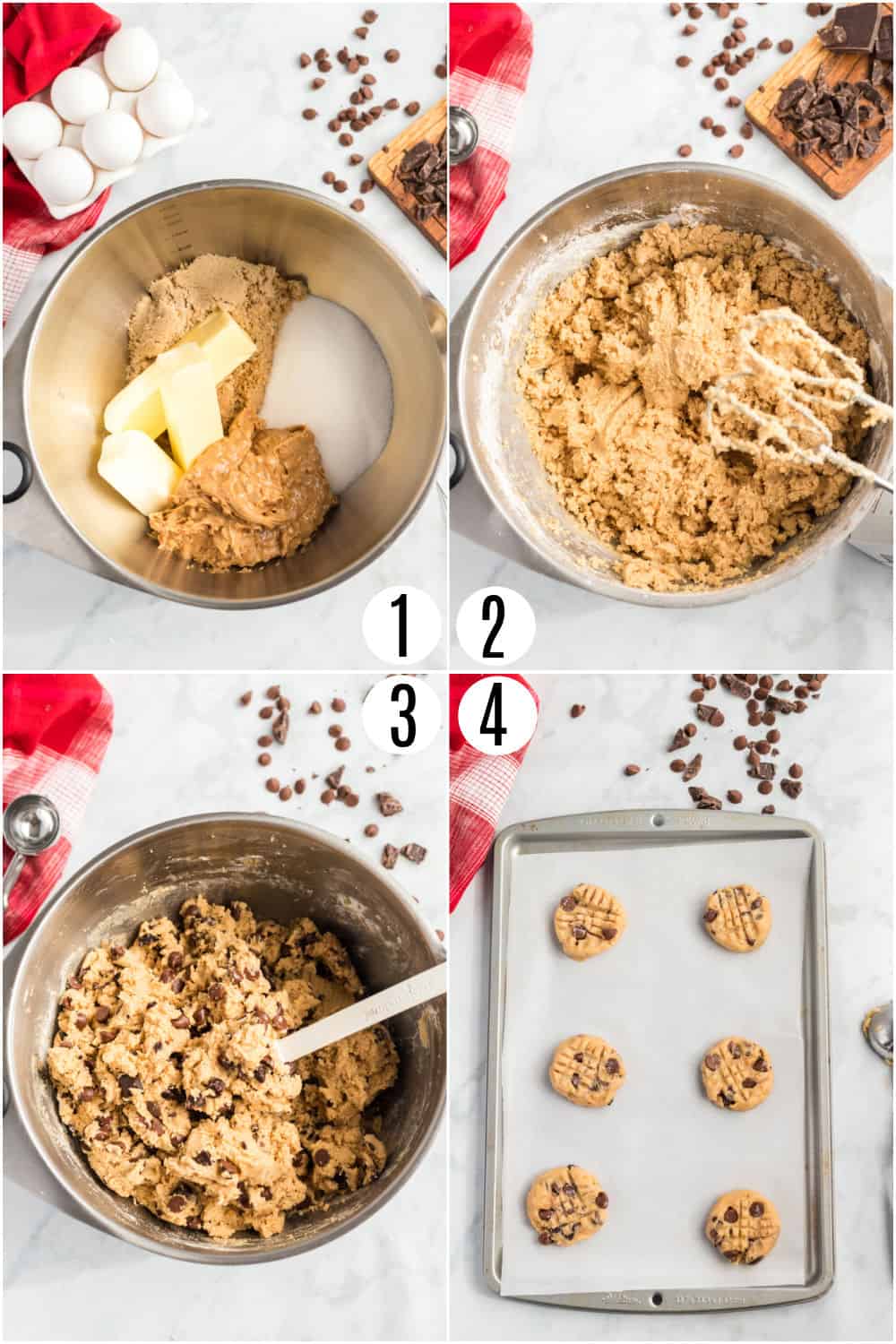 Make the cookie dough. First, make the dough by creaming together butter and sugar. Add egg and vanilla, then the dry ingredients.
Add chocolates. Fold in the chopped chocolate and morsels.
Shape dough. Drop spoonfuls of dough onto your baking sheet. Use the back of a fork to make a criss-cross pattern on top of each cookie. Press in a few extra chocolate chip morsels on top if desired.
Bake the cookies for 10 to 13 minutes. The bottoms will look a tiny bit browned.
Let cool and enjoy with a big glass of milk!
Tips and Tricks
Use parchment paper. Line your baking sheet with parchment paper first for easy clean up!
Freezing dough. Make the dough ahead of time, then freeze the cookie dough balls on the baking sheet. Once solid, transfer to a freezer bag and store for up to 3 months. When you're ready to bake them, you can put them in the oven frozen. Just add a few more minutes of baking time.
White chocolate variation. Swap the dark chocolate for white chocolate for a sweet twist.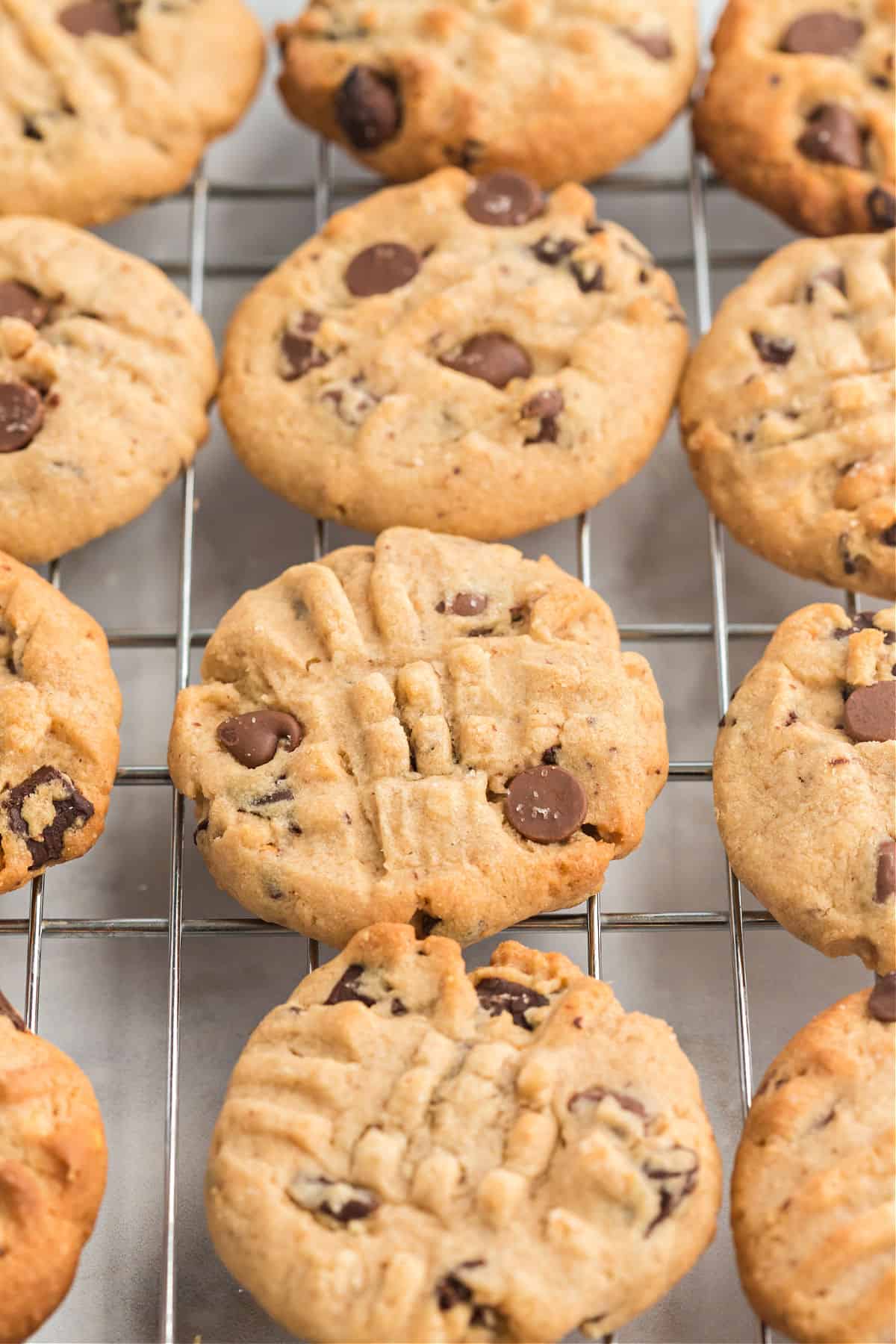 Recipe FAQs
Is chunky peanut butter the same as crunchy?
Yes, crunchy and chunky peanut butter are interchangeable! They're two names for the same ingredient.
Can I make this recipe with smooth peanut butter instead?
Yes, feel free to make these peanut butter chocolate chunk cookies with creamy peanut butter if you prefer. They just won't have the extra peanut pieces. But they'll still be peanut butter-y and delicious!
How do you store chunky peanut butter cookies?
Baked cookies can be stored in an airtight container at room temperature. Or freeze baked cookies for up to 3 months!
Let frozen cookies thaw on the counter top before enjoying.
Can I substitute semi sweet morsels for milk chocolate morsels?
You can substitute semi-sweet or other kinds of chocolate chips if you like your chocolate extra dark. However, I find the combination of milk and dark chocolate is a better match!
This Chocolate Peanut Butter Fudge is a great gift idea for teachers! Makes a big batch and would be really cute packaged up!
Copycat Tiger Butter is so easy to make! Peanut butter & chocolate never tasted so good!
Crunchy peanut butter finally gets its time in the cookie spotlight! These Peanut Butter Chunky Cookies with chocolate are guaranteed to satisfy any sweet tooth. These peanut butter treats are an instant hit!