Chunky Peanut Butter cookie recipe filled with Chocolate Chunks! Time to indulge on some delicious cookies!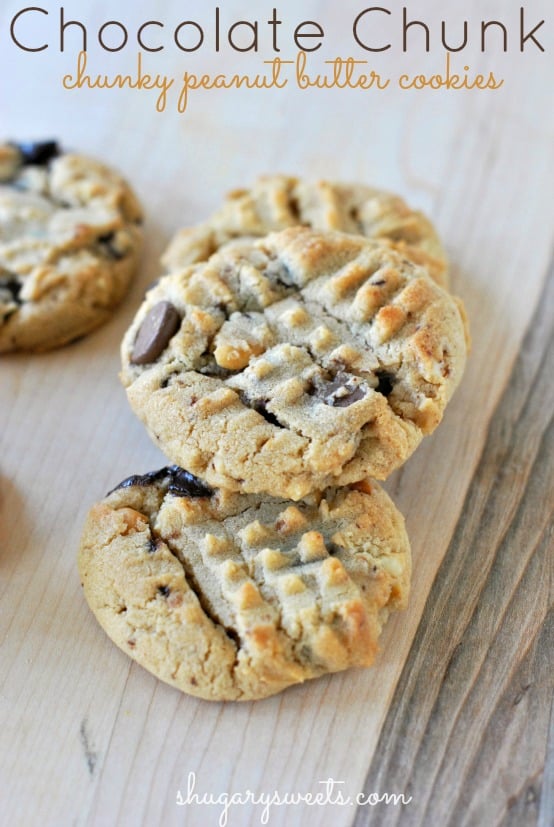 Warm peanut butter cookies are delicious in their own right. These peanut butter cookies are no exception. When given the choice, I always choose chunky peanut butter. Sadly, our giant jar of chunky PB is like the red headed step child in our house. Always passed over for the creamy version by my kids.
I knew in cookies they would never know the difference! And since I was making chunky peanut butter cookies, it was only fitting to use chocolate chunks (in addition to milk chocolate morsels). I used Green and Black's Dark chocolate 70% cocoa bars for this recipe!
I doubled the recipe and scooped the second batch into cookie dough balls onto a baking sheet. I stuck that in the freezer while I baked the rest of the cookies. When I was done baking, I took the frozen dough balls and put them in a large ziploc bag (marked clearly) and put it back in the freezer. Now I can enjoy fresh baked cookies spur of the moment without making a kitchen mess!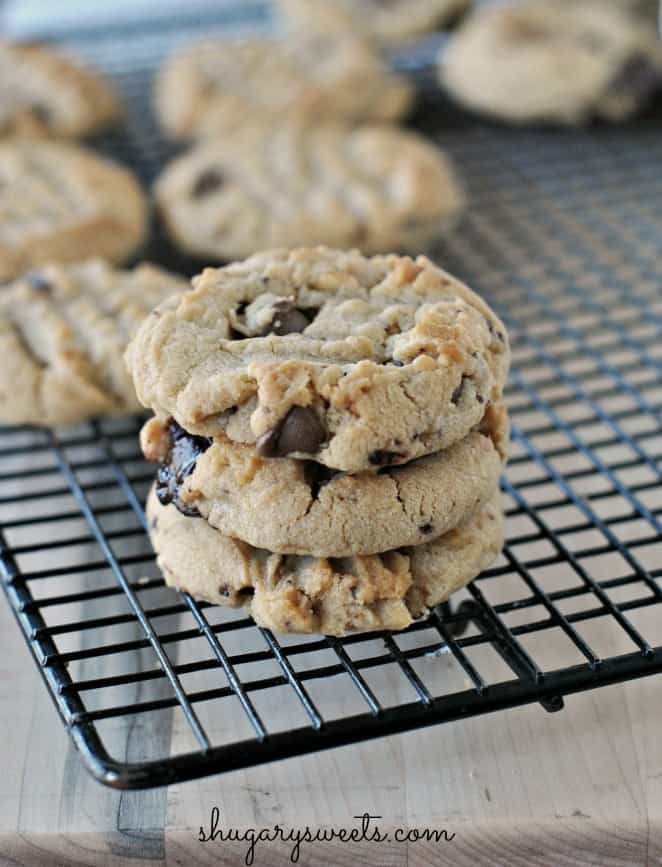 Or, I can eat frozen cookie dough balls….
Love chocolate and peanut butter? Here are a few delicious ideas….
This Chocolate Peanut Butter Fudge is a great gift idea for teachers! Makes a big batch and would be really cute packaged up!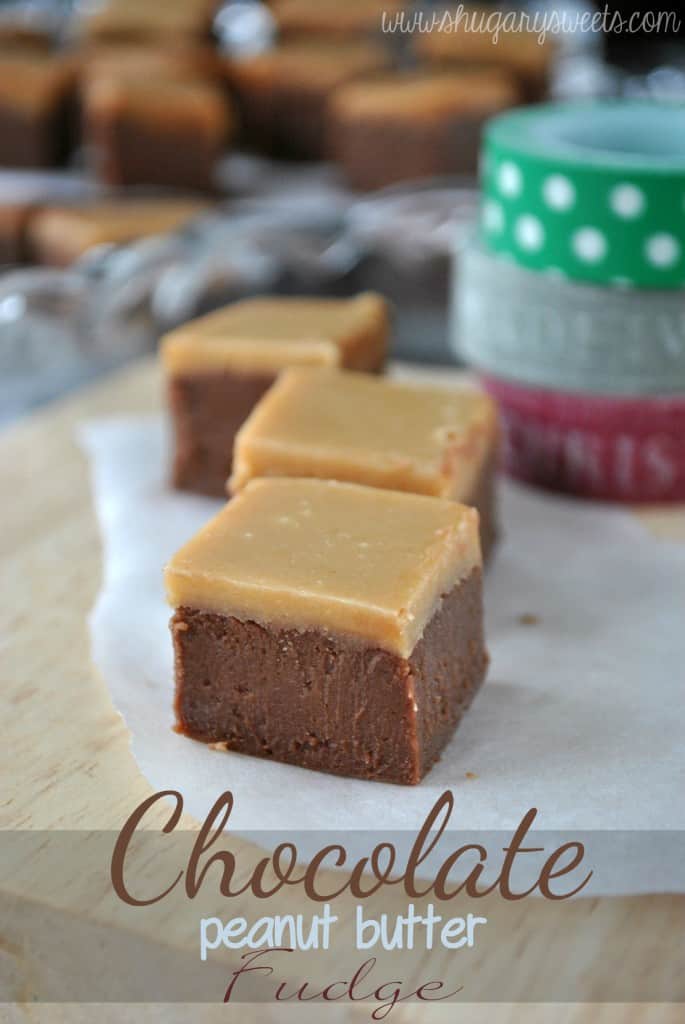 Copycat Tiger Butter is so easy to make! Peanut butter, chocolate and pretzels never tasted so good!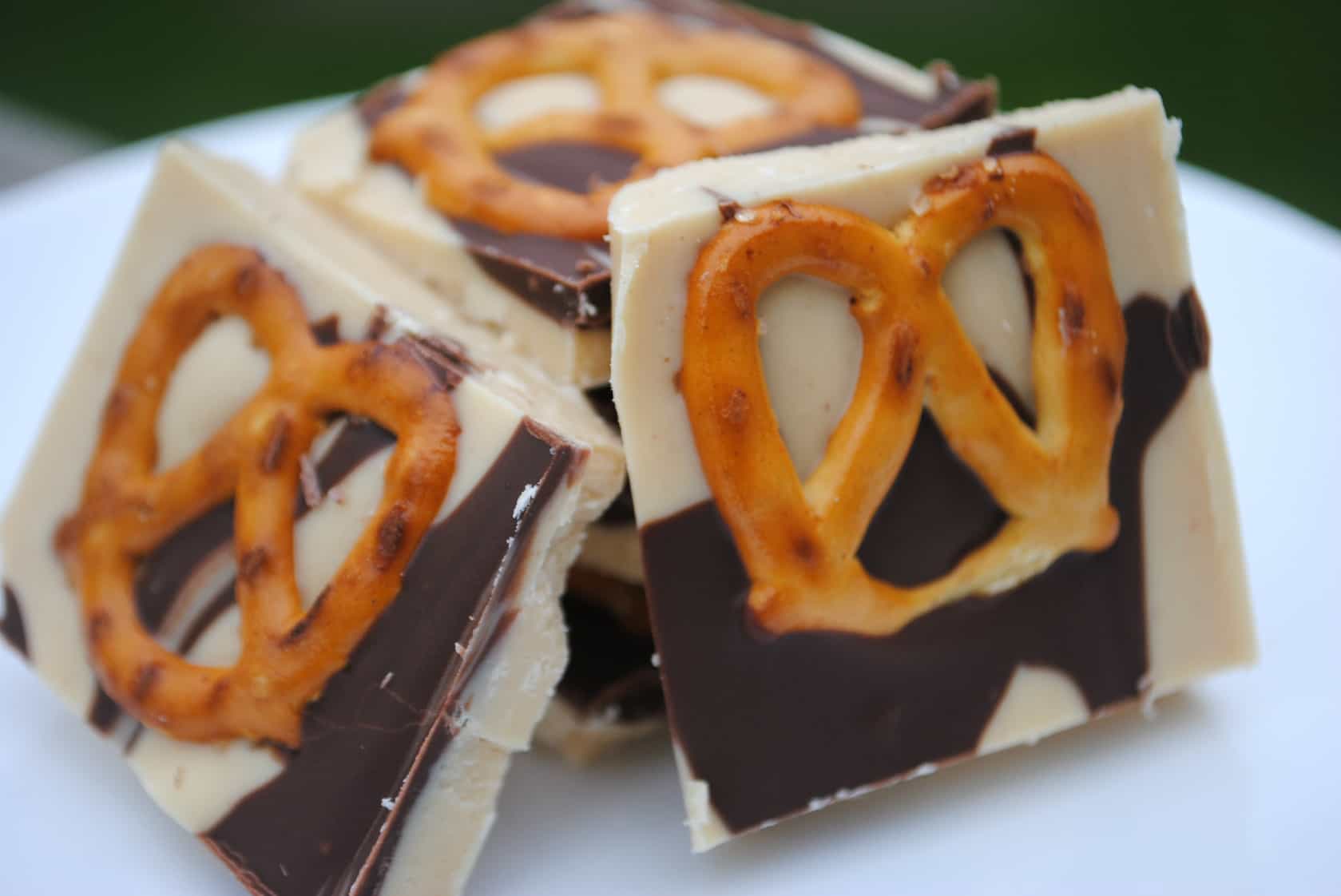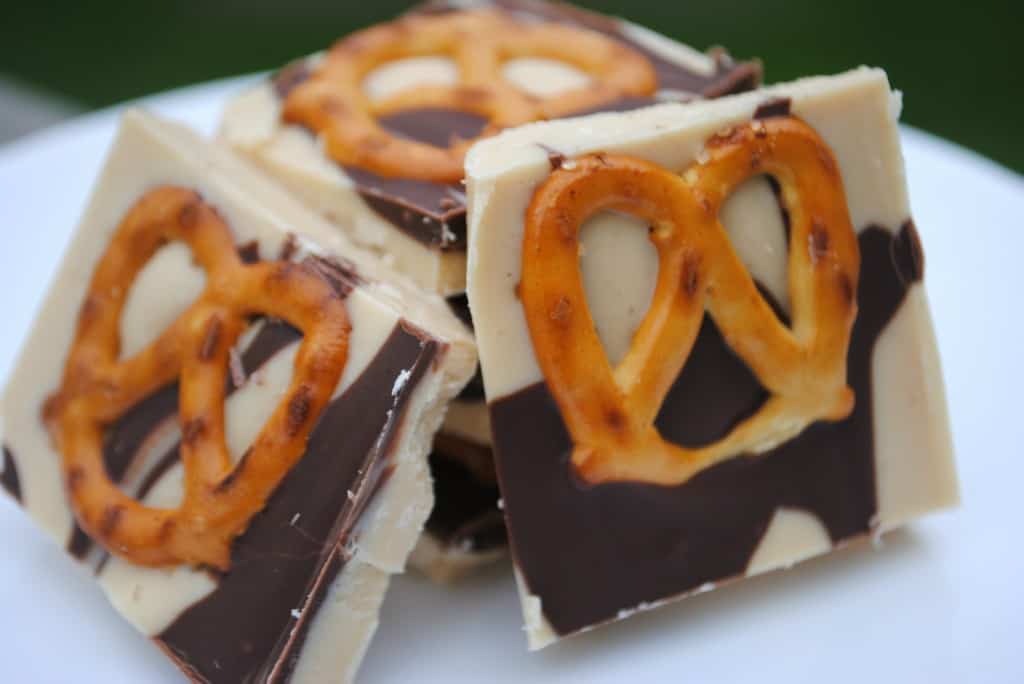 Serve this impressive (and easy) Peanut Butter Nutella Pretzel Tart at your next gathering! Oh my, I have no words….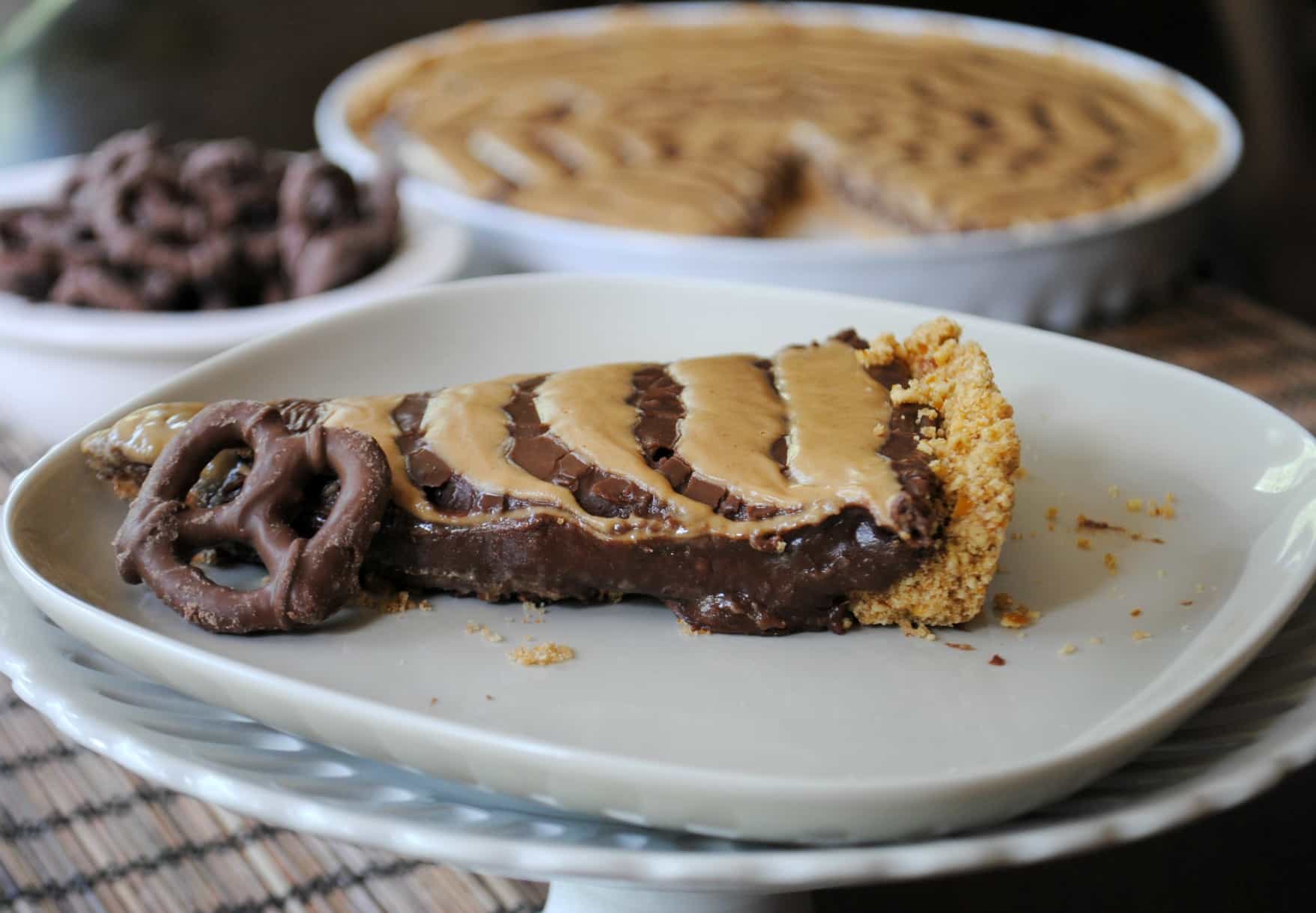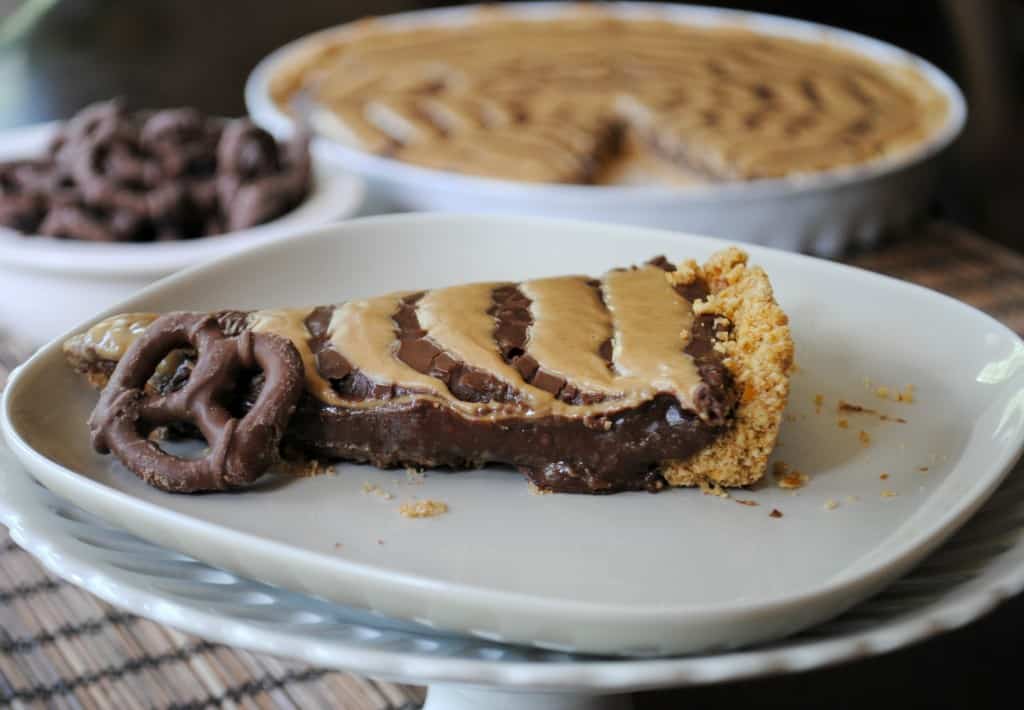 Connect with Shugary Sweets! I know you want to see behind the scenes…check out my instagram!
Facebook | Twitter | Google+ | Pinterest | Bloglovin'
Yield: 5-6 dozen
Peanut Butter CHUNKY cookies
Chunky Peanut Butter cookie recipe filled with Chocolate Chunks! Time to indulge on some delicious cookies!
Ingredients
1/2 cup unsalted butter, softened
3/4 cup butter flavored Crisco
1 cup granulated sugar
1 1/2 cup light brown sugar
1 1/2 cup chunky peanut butter
1/3 cup skim milk
1 Tbsp vanilla extract
2 eggs
3 1/2 cup all purpose flour
1 1/2 tsp kosher salt
1 Tbsp baking powder
1 Tbsp cornstarch
7oz dark chocolate (70% cocoa), chopped
11oz milk chocolate morsels
Instructions
In a large mixing bowl, beat butter with Crisco until combined. Beat in sugars and peanut butter until fully mixed. Add vanilla, milk and eggs. Beat in flour, salt and baking powder. Fold in chopped chocolate chunks and morsels.
Drop by large tablespoon onto a parchment paper lined baking sheet. Use a fork to make criss-cross marks on top of each cookie.
Bake in a 375 degree oven for 10-13 minutes. Remove and cool completely!
Nutrition Information:
Yield:
72
Serving Size:
1 cookie
Amount Per Serving:
Calories:

149
Total Fat:

8g
Saturated Fat:

4g
Trans Fat:

0g
Unsaturated Fat:

4g
Cholesterol:

15mg
Sodium:

118mg
Carbohydrates:

17g
Fiber:

1g
Sugar:

11g
Protein:

3g